También puedes leer este artículo en:Español
This time, we are going to dive in dark places, where certain female creatures thrive. Some say the first one was the first wife of the biblical Adam, Lilith, once she fell from her husband's grace. We say they are powerful girls who can seduce anyone around. Nevertheless, the Japanese take on them is rather interesting and varied. Without further ado, here we have some of the best succubus manga!
10. Renai Akuma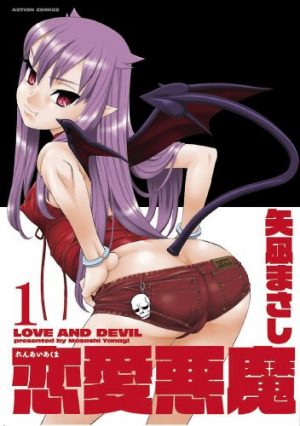 mangaka: Masashi Yanagi
Genres: Comedy, Demons, Hentai, Romance
Volumes: 3
Published: Jul 30, 2008 to Oct 30, 2009
Masashi Yanagi has a couple of hentai stories under his sleeve, so he knows what he is doing here. Renai Akuma could be defined as Oh My Goddess! with a succubus and with hentai scenes. We get our basic loser (Masato) who can't get into college. A beautiful girl called Maria offers him three wishes in exchange of his soul.
Therefore, Masato will have the ride of his life, full of fantasies that in reality, become very comical situations. So, what else can we say about this title? Not much story but a fun ride into Masato's thoughts. Expect bizarre adventures and a sexy Maria in the way.
---
9. Lilim Kiss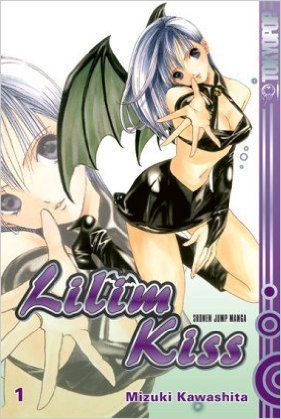 mangaka: Mizuki Kawashita
Genres: Comedy, Ecchi, Romance, Shounen, Supernatural
Volumes: 2
Published: Oct 31, 2000 to Apr 24, 2001
The creator of Ichigo 100% strikes again! Yes, Kawashita applied her genius for spicy love stories into the story of Lilim and Saiki Takaya. He is your regular guy who one day finds the succubus Lilim inside a flask. When she kisses him… it is love at first kiss!
Lilim is one of the loveliest girls around. She is not only beautiful, but also has a dynamic and happy-go-lucky personality. And well, Saiki is very well drawn too, if you know what I mean 😉 Although the story centers into the characters and the romance part, there is enough movement in the panels to keep you interested.
---
8. Succubus wa Aiyoku ni Tayutau

mangaka: Mami Surada and Komito Kasukabe
Genres: Romance, Josei
Volumes: 1
Published: Jun 3, 2016
These mangaka have done a few collaborations in the past. Now, they bring us the story of Catherine and a succubus who killed her old husband on their wedding night before they could consummate the marriage. Thus, Catherine is an innocent virgin. Due to the intervention of a mysterious store, our heroine meets Rasu, who is a handsome and sweet guy who might be able to make her happy… although a mystery might pull them apart.
Pretty and innocent angel-like girl? Checked. Handsome varonil guy? Checked. If you like your stories with a bit of historical flavour, you can check this manga. The soft colors and dreamy like atmosphere will make you fly away… although you have to be careful. Not everything is as it looks.
---
7. Goshuushou-sama Ninomiya-kun (Good Luck! Ninomiya-kun)

mangaka: Daisuke Suzuki
Genres: Comedy, Ecchi
Volumes: 4
Published: Apr 9, 2007 to Aug 9, 2008
Does Ninomiya-kun really need good luck? Doesn't he have it already? Just look at what his sister did for him. She sent a beautiful girl to live with him and share his entire existence with. Seriously! The girl in question is a shy succubus under the name of Mayu, who is afraid of guys and is trying to overcome that fear through living with Shungo Ninomiya.
You will have all the slice of life glory combined with the sugary sensuality of Mayu. Because that is basically what we get. The drawing is good without being too detailed, but we know what this is about: girls and more girls. Of course, we have the occasional sweet scene between the love birds too.
---
6. Hatsukoi Succubus

mangaka: Haruki Okada
Genres: Comedy, Fantasy, Romance, Shoujo
Volumes: 1
Published: Oct 27, 2010 to present
We could assume that a succubus is sexy by default. However, seduction is something you don't know when you are born. Years and years of training will do the trick… or perhaps you are hopelessly adorable, like Richille. This young succubus is sent to Earth to train to become an effective seducer and is partnered with the one guy who hates succubi. But hey, we can guess there is some passion soon sparkling in the air between these two…
If you like tougher guys, Yui might be the manga character you are looking for. The balance between him and the sweet, clueless Richille will make you go all "aaawww!". Besides that, there is enough magic and dark adventures to keep you covered. Hatsukoi Succubus is definitely a soft gothic option.
---
5. Tabekake Fukuin Keikaku: Dear Succubus sister (Tabekake Gospel Plan: Dear Succubus sister)

mangaka: Yuu Kadono
Genres: Demons, Romance, Shounen, Supernatural
Volumes: 2
Published: Apr 13, 2016 to present
Kadono has published other two works before giving us her version of a succubus life. There is a secluded and sacred place where a creature passes its days iddley. Mizuno is half human and half devil… and she needs men's energy to survive. When she meets Makoto, they are eager to be together, so Mizuno finds a way to suppress her magic and go to school with him. Unfortunately and comically, nothing is easier for the couple. Expect rivals and cute demons around!
This is a soft version of succubus that has a little bit of ecchi here and there. Mizuno is literally all hell and heaven in one person. Her innocence and dark side will simply enchant you! And well, we simply cannot resist the cuteness of the characters when they go into kawaii mode. If you are not a diabetic otaku, this is a good option for you.
---
4. Rotte no Omocha!

mangaka: Yui Haga
Genres: Comedy, Demons, Ecchi, Fantasy, Romance, Seinen
Volumes: 9
Published: Jun 27, 2007 to Dec 27, 2013
This is the second of Haga's works. The novelty here is that it is a reverse harem with a twist. We have a succubus princess (Astarotte) from a fantastic land who needs to have the energy of men, as she has come to the right age of 10. The problem is that she dislikes men, so, the Head Chamberlain for the princess lures a single father to the envied position of member of the princess harem. Expect more romantic comedy to come!
So, here we have our typical tsundere with just a slight dab at sensuality. The drawing is also simple and focuses on the characters. Rotte no Omocha! is a light read for those times when you simply need a fair laugh. We all have such days, right? 😉
---
3. Shinmai Maou no Keiyakusha (The Testament of Sister New Devil)

mangaka: Tetsuto Uesu and Kashiwa Miyako
Genres: Action, Ecchi, Fantasy, Romance, Shounen
Volumes: 8
Published: May 25, 2013 to present
This manga has been the most successful work for both Uesu and Miyako, as it has been adapted to anime and several OVAs. The story warns us about our wishes. Toujo Basara gets two new sisters, but, far from becoming a normal family, they turn out to be a succubus and a Demon Lord. He ends up making a contract with the Demon Lord Mio and well… the battles and the ecchi comedic situations start away!
Yes, we understand some of our recommendations sound attractive but too sweet. That is why we are including Shinmai Maou no Keiyakusha, as it has a winning formula (master-servant) fully tested in the past. You will definitely not get bored with the awesome battles against Maria the succubus. Because we all also love the legendary sisters fighting, right?
---
2. Godland company

mangaka: Toshiaki Iwashiro
Genres: Action, Comedy, Shounen, Supernatural
Volumes: 1
Published: Apr 30, 2011
Iwashiro has specialized on shounen manga about adventure. In Godland Company, he invites us to imagine how would it be to have new and interesting neighbors. Meoto Hanazawa meets a gang of supernatural beings who will make his life much more alive than he could imagine. Welcome to the species friendship interexchange!
If you like the overall tone of CLAMP's works, you will find Iwashiro's work appealing. He is more focused into action than the aesthetics, but the team spirit is all there. Some of the characters are absolutely cute! But don't let them fool you, their battle movements are cool.
---
1. Rosario + Vampire

mangaka: Akihisa Ikeda
Genres: Action, Comedy, Ecchi, Fantasy, Magic, Romance, School, Shounen, Vampire, Harem, Supernatural
Volumes: 10
Published: Jul 6, 2004 to May 5, 2007
For the first place, we had to mention this successful manga and anime, which is the most known work from Ikeda. Because if you are a loser in life, maybe, just maybe, there is still a special place where you can shine. For Tsukune Aono, that is his Supernatural High School where he is the only human. Surrounded by his supernatural peers, he will have to hide his lack of supernaturality while several ladies fight for his attention.
And well, who can forget the lovely Kurumu Kurono, the succubus co-protagonist? One might look at her as too self centered at first, but she has her moments with Tsukune. Who will get him in the end, the vampire Moka or her? Or maybe they could share him? You will have to watch Rosario + Vampire to find that out 😉
---
Final thoughts
Succubus have been given more various roles in the manga world than other fantastic creatures. As their powers are linked to sex, it is unavoidable to have spicy works here and there. But do tell us, which is your favorite manga with succubus? Don't forget that we are open to all of your comments and suggestions. See you soon!
---