También puedes leer este artículo en:Español
With Halloween being as exciting a time as it is, we found it appropriate to delve deep into our anime knowledge and bring something that reflects the Halloween spirit, and what screams Halloween more than witches? That being said, as extensive as anime is in terms of variety and creativity, we were able to find witches who sport different personalities and rock interesting looks, perfect for anyone seeking to appeal to Halloween and their love for anime. With this, we add another ingredient to the giant cauldron that is Honey's Anime to make a potion that is all the more effective, all the more delicious and levels more bewitching. Here we go, Top 10 Witches in Anime!
In true Halloween fashion, we wouldn't want to ruin surprises for you so watch out, there are some spoilers!
This is an updated article. Please scroll down for the original list.
10. Lieselotte Sherlock from Trinity Seven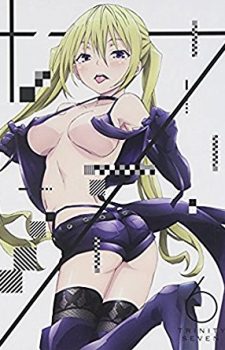 Episodes: 12
Aired: October 2014 – December 2014
Arata's normal life ended abruptly with the words "Awaken now, Kasuga Arata", as that spurred the Breakdown Phenomenon, a highly destructive event which saw Arata's town reduced to rubble and all the townspeople whisked into the oblivion created by a black shadow covering the sun. Arata's memories return to him in an unpleasant torrent: he comes to the realisation that he had been living inside an illusion created by an immensely powerful spellbook. A mage named Asami Lilith appears to investigate the phenomenon and gives Arata an ultimatum: relinquish the spellbook or die. Arata chooses to instead enroll in the top-secret Royal Biblia Academy, a magic school. Within the academy are the Trinity Seven, each a beauty with her own power. With their help, Arata hopes that he'll be able to stop the world's destruction and bring back his cousin, Kasuga Hijiri.
Rocking long blonde twintails, an all-black outfit featuring thigh high boots, opera gloves, shorts and a dress that leaves her navel open; and an ambition to become one of the most powerful witches ever, Lieselotte Sherlock is Trinity Seven's antagonist before being saved by Kasuga Arata. She conducted an experiment which granted her access to a powerful object known as the Magic King's Element, which turned Lieselotte into a Magic King Candidate – an immature iteration of a Magic King, a being which is brought about to destroy the entire world. Thanks to the efforts of the protagonist, Lieselotte lost her Magic King's Element and is therefore no longer a Magic King Candidate. Lieselotte is; however, an awesome Halloween Costume Candidate, an ability which we believe gives Lieselotte more power than she could have ever dreamed of.
---
9. Maria from Junketsu no Maria (Maria the Virgin Witch)

Episodes: 12
Aired: January 2015 – March 2015
Medieval France. A war against England dubbed the Hundred Years' War has been wreaking havoc and destruction in the lives of innocent people. The young witch Maria expresses her chagrin at the situation and uses her powers to prevent further conflict, which gathers divine attention and the Archangel Michael is sent to prevent Maria from further meddling in human matters. Michael forbids Maria from using her powers, creating a situation where Maria will lose her powers should she lose her virginity. Undeterred from her goal despite divine intervention, Maria continues to use her powers to dispel the war, but with the Church beginning to make moves to render her powerless, Maria may see a different battle in the near future.
Short blonde hair with curls on the ends, blue eyes, red earrings and a black mini-dress with slits revealing black hot pants and black thigh-high boots are all ingredients which make up the beautiful witch that is Maria. Maria's awesome dress sense makes for a good outfit, but more than that, her powers give her an edge in terms of her goals – she is a good-natured witch who seeks to end all wars and cannot stand suffering, a character trait which has seen her help even the people who had given her grief. Her kindness did not go unnoticed as, ironically, the Archangel Michael went out of his way to try to take away Maria's anti-suffering magic powers.
---
8. Kusaribe Hakaze from Zetsuen no Tempest (Blast of Tempest)

Episodes: 24
Aired: October 2012 – March 2013
Takigawa Yoshino is secretly dating his best friend Mahiro's little sister, Fuwa Aika, until her untimely death. After Aika's death, Mahiro disappears, vowing to find his sister's killer, until, a month after Mahiro's disappearance, Yoshino is held at gunpoint by a strange girl. Making a hero's entrance, Mahiro steps in just in time to save his friend. Mahiro has found an ally in the form of Kusaribe Hakaze, a witch from the Kusaribe Clan, to help him find Aika's killer and the existence of the Tree of Exodus, the power of which Hakaze's brother seeks to use for his own gain. However; Hakaze is stranded on a deserted island and unable to physically find Aika's killer and the Tree of Exodus, so it is up to Yoshino and Mahiro to save Aika and the world.
Despite being stranded on an island, Hakaze is actually the Princess of the Kusaribe Clan and known as the Magician of Genesis, tasked to protect the Tree of Genesis, the source of magic power used by the Kusaribe Clan. Hakaze is also the most powerful sorceress in history, but due to the barrier set up on the island, her only means of magic use is through a wooden doll she uses to communicate with Mahiro. In her debut, Hakaze is dressed in nothing more than the remains of what used to be a short light pink dress – a look she pulls off effortlessly. Due to the fact that Hakaze's power stems from the Tree of Genesis, which governs the world's logic, Hakaze and the rest of the Kusaribe Clan are incredibly powerful.
---
7. Kiki from Kiki's Delivery Service

Episodes: 1 (film)
Aired: July 1989
Following tradition, young witch Kiki must move out of her parents' home at a tender age and find a new town in which to settle. With her black cat, Jiji, Kiki flies to a far-off city and starts her own high-speed delivery service while learning more about independence and responsibility as a young witch.
Kiki's a very cute rendition of the stereotypical witch – she flies on a broom and wears a dark robe and even has her own familiar, Jiji the cat. Kiki's Delivery Service is a staple of the anime community and one of the several Studio Ghibli films that everyone needs to watch at least once. Kiki's bubbly attitude make for an extremely pleasant film and perhaps, for the sake of Halloween, people could finally don their best black dresses and possibly have their black cats give them a little extra attention.
---
6. Kagari Ayaka from Witch Craft Works

Episodes: 12
Aired: January 2014 – March 2014
Takamiya Honoka's has a fairly standard school life, apart from the fact that he commutes to and from school with the school sweetheart, Kagari Ayaka. With everyone fawning over Ayaka at any given moment, Honoka's life is made extra complicated by the fact that he also sits next to her in class, invoking the envy of all his classmates. While taking out the trash one day, a school building falls on Honoka, but he is narrowly saved by… Kagari Ayaka?? She reveals that she has been protecting him in secret and also tells him that she is a fire witch here to protect Honoka from other witches who seek to use the power Honoka possesses. In one fell swoop, Honoka's regular life goes up in flames!
Being a fire witch, Ayaka is capable of conjuring up flames, transform into flames and like most other witches, she can use a broom to fly. Normally Ayaka dons her standard Tougetsu Academy uniform, at times with her red witch's hat and cloak draped over it. Coupled with Honoka's power, Ayaka is capable of transforming – her hair turning white and her body enveloped in flames and she dons a green robe, a look which should be all the flames for anyone looking to be bewitching this Halloween.
---
5. Merlin from Nanatsu no Taizai (The Seven Deadly Sins)

Episodes: 24
Aired: October 2014 – March 2015
The Seven Deadly Sins was a group of the Kingdom of Liones's most powerful Holy Knights and highly revered until they plotted to overthrow the kingdom, an incident which incited the Holy War, in which they were defeated. Ten years later, with the Seven Deadly Sins forced into hiding and the Kingdom reeling from the effects of war, the Holy Knights themselves staged a coup d'état, becoming the new despotic rulers of the Kingdom of Liones. Wishing to take back her kingdom from the Holy Knights, third princess of the Kingdom of Liones, Elizabeth, seeks to find the Seven Deadly Sins and with their help, bring justice to the kingdom.
One of the Seven Deadly Sins is none other than the witch Merlin, the Boar's Sin of Gluttony and King Arthur's right-hand. Known to many as Britannia's greatest sorcerer, Merlin uses her Sacred Treasure, the Morning Star Aldan in combat and she is capable of using it together with her inherent ability, Infinity, a skill which allows Merlin to make her spells to last for an eternity. Her appearance consists of shoulder-length black hair, a revealing fur-collared coat draped over shorts and thigh-high boots, her beauty being directly proportional to her power and creating a Halloween look that is well-worth a knighting or two.
---
4. Louise de la Vallière from Zero no Tsukaima (Familiar of Zero)

Episodes: 13
Aired: July 2006 – September 2006
In a fantasy world filled with mages, sorcerers and aristocrats, young Louise Françoise Le Blanc de la Vallière of Tristain Academy for magicians, is unable to properly cast elemental magic, earning her the nickname of "Louise the Zero" from her classmates. When she and her classmates are required to perform a summoning ritual, Louise's summoning causes a massive explosion, an occurrence which is standard fare for Louise. When the smoke clears, Hiraga Saito makes an appearance, and per the rules of the summoning ritual, Saito is now Louise's familiar and has to do her bidding. Whisked away from his normal life, Saito has to deal with an overbearing "master" and a prophecy brought into question by a strange marking on his hand.
Louise's failures in the class, as it turns out, are not due to her lack of magical ability, on the contrary, it is due to the fact that she actually bears an affinity to the highly destructive Void Magic, an ancient branch of magic of which there have existed only four users. Due to the lack of Void magicians, Louise is unable to learn Void magic through the teachers at Tristain Academy. Louise is brash and persistent, and a true portrayal of a tsundere, yet also pure of heart. She is the third daughter of Duke de La Vallière and is therefore a noble. Her appearance features strawberry-pink hair and the standard Tristain Uniform for female students, which is complete with a black cloak which covers her small frame.
---
3. Medusa from Soul Eater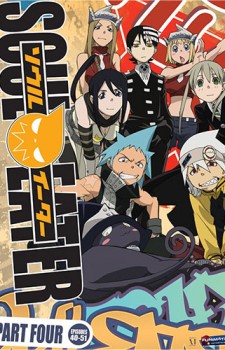 Episodes: 51
Aired: April 2008 – March 2009
In Death City exists the Death Weapon Meister Academy, an academy led by Lord Death himself which seeks to raise Death Scythes, weapons that Lord Death will wield against evil. Death Scythes are born of human hybrids capable of transforming their bodies into Demon Weapons. Only after consuming 99 souls of evil beings and one witch can these Demon Weapons become Death Scythes worthy of use by the Lord Death himself. One such aspiring Demon Weapon is Soul Eater Evans, who with the help of his wielder Maka Albarn, seeks to become one of the Lord Death's trusty Death Scythes.
With witches being as elusive as they come, it is unsurprising that Soul and Maka struggle to find and lay waste to a witch in order to retrieve her soul, but they have their work cut out for them when their school nurse turns out to be the Gorgon Medusa, a witch and scientist with a knack for manipulation and the inception of extremely cunning and intelligent schemes. Her appearance very much adheres to the theme of the Greek legend, Medusa, where her yellow irises are almost reptilian in appearance and her choice of attire includes a knee-length black cloak featuring a hood with eyes painted on it, making her look more like a snake. Medusa also sports a snake tattoo winding down either arm, an appearance so menacing, it could make anyone freeze this Halloween.
---
2. Kagari Atsuko from Little Witch Academia

Episodes: 1 (film)
Aired: March 2013
Young Kagari Atsuko or Akko, an ordinary girl, joined Witch Academy in order to one day become like the subject of her admiration, the famous witch Shiny Chariot. Despite not being born from a family of witches, Akko is determined to graduate from the Witch Academy and achieve her goal. Her journey begins with her friends Lotte Yansson and Sucy Manbavaran in their first few lessons in Witch Academy, a time in which Akko comes to realise that her favourite, Shiny Chariot, is not as revered in the world of witches as she could have hoped.
Akko is an energetic and optimistic girl who never backs away from a challenge, no matter how difficult it may be for her. She is headstrong and does not pay too much attention to the opinions of other people, often losing herself in her own fantasies. Akko also has a short fuse, but despite this, she sports a happy disposition to which many people are drawn. Due to the fact that she attends an academy for witches, her choice of clothing is often the standard witch wardrobe complete with a witch's hat and robe.
---
1. Yoyo from Majokko Shimai no Yoyo to Nene (Magical Sisters Yoyo and Nene)

Episodes: 1 (film)
Aired: December 2013
In a fantasy world, two sisters work as "Noroiya", or Cursers. One day, a big tree with tall buildings which seem to be from another world entangled in it appears in a forest and the sisters, Nene and Yoyo, head over to investigate. Upon arriving at the scene, the sisters are suddenly transported to a world which resembles our reality. They then run into two children who run back home after being startled by Yoyo and Nene's appearance, but they arrive home only to find their parents turning into monsters…
Yoyo may seem like an adorable little witch who is fairly happy-go-lucky and enjoys pranks, she is actually the older sister in the duo. It is said that Yoyo is a witch who boasts an inexhaustible supply of magic power, and in the future, she'll be capable of world domination! In reality, Yoyo is just a teenager who was unfortunate enough to lose control of her powers 12 years prior to the events of the film, an event which saw her trapped in the body of a 6 year old girl. That aside, her lime-coloured hair and eyes, together with her purple dress, lavender cape and purple hat make for one of the more adorable witches on this list.
---
Conclusion
Halloween is a time to bring your A-Game, whether you're an aspiring cosplayer or a casual costume dabbler, you might want to have inspiration rooted in some awesome characters. That's where we come in, bringing some of the strongest, bubbliest and cutest anime witches we could think of. But witch's spells can only be potent for so long and affect an area only so wide – that's where you come in, in the comment section below mention your favourite witches and maybe they'll come back to make us spellbound another year.
---
---
Halloween is rapidly approaching us. The days are getting shorter as the nights grow longer. When you think of Halloween, what springs to mind? Candy? Costumes? Scary movies and shows? What about characters? Ahhh yes, witches are quite fundamental to the image of Halloween. What image do you get in your mind when you think of a witch? Maybe an older lady with a cauldron, a black cat, and a large nose? There are good witches, bad witches and neutral witches. Some will help, some will hurt, and some just watch the world burn.
In anime, witches come in many different forms. That's what so great about anime! There are good witches, bad witches and neutral witches. Some will help, some will hurt, and some just watch the world burn. Some witches dress like a normal witch while others dress like everyone else. Let's take a look at 10 different witches as we count them down!
10. Kiki from Kiki's Delivery Service

Episodes: 1
Aired: July 29, 1989
Kiki's Delivery Service is about a thirteen year old witch named Kiki who leaves her town to train to be a witch. Once she arrives in a town, she takes a job working for a bakery delivering goods on her broom in exchange for staying there. She runs around town performing various odds and ends along with her trusty black cat Jiji. There is a point here she loses her powers and is unable to talk with Jiji, but she is able to surmount it and recover fully!
Kiki lightly sets the stage for this article for a few reasons. She flat out is a witch and refers to herself as one. She can fly on a broom. She also has a black cat. These are three stereotypical reasons that make her a watch. Now what makes her a good witch is her earnestness is helping others. Kiki always tries to help and puts her before foot forward. Thus, she is a good witch and a greatly enjoyable one to watch. If you haven't seen this movie, then I recommend it!
---
9. Beatrice from Umineko no Naku Koro ni (Umineko: when they cry)

Episodes: 26
Aired: July 2009 – December 2009
Umineko opens up with very wealthy and well-to-do family members arriving on an island called Rokkenjima. They are there to discuss how to deal with the finances of the family as well as discus how to split the wealth from the dying head of the family. The head of the family, Kinzo, has other things on his mind.
In the recent years, he has been dabbling in black magic and he wants to meet his one true love. Her name is the golden witch, Beatrice. Kinzo starts a ceremony to revive her and meet her, but as he does a typhoon hits the island leaving everyone trapped. Not knowing what he has gotten himself into, murders begin to happen in the house.
Beatrice does appear at many points in the show and shows up being a prominent character. In this series, the witch, Beatrice, is an antagonist and primarily plays the role of a villainess. She first shows up when Battler refuses to accept that everyone has been killed via magic. She dresses in a beautiful Victorian gown and can appear in a flurry of golden butterflies. She has the power to summon demons to serve her.
She does engage in business with humans, but she will do things in her own way and is quite mischievous. She is a supposed lover of Kinzo from the past who was locked up on the island till her death about three decades before the show's events take place. She is essentially a bad witch more so than a neutral one.
---
8. Arachne Gorgon from Soul Eater

Episodes: 51
Aired: April 2008 – March 2009
Soul Eater follows Maka, Black Star, and Death the Kid as students enrolled at the Death Weapon Meister Academy. There, they study how to be death gods and train to make the ultimate reaping weapon, a death scythe. To do so, their partners, the weapons, must consume 99 evil human souls and one witch soul. Arachne appears as the second major villainess after medusa later in the show.
Arachne, much like her name betrays, takes the form of a spider. She is the oldest of the three gorgon sisters. Arachne is unique in that she is shunned by her fellow demons and witches. She does so because she created the first death weapon 800 years ago by fusing her fellow witches and demons souls into a weapon. She was betrayed by her sister medusa and goes into hiding.
She reappears in the show though when Medusa is defeated. Normally witches can take the form of a bat or a black cat, but true to her nature, Arachne can take the form of countless small black spiders. Arachne is an evil witch who seeks to awaken Asura, the ultimate evil and consume his power. While she does succeed in awakening Asura, he takes control of her and consumes her soul to make himself more powerful.
---
7. Yoshika Miyafuji from Strike Witches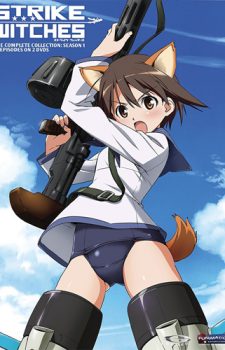 Episodes: 12
Aired: July 2008 – September 2008
In 1944 the Neuroi have arrived on Earth and being attacking. The military is not effective in taking down these enemies. So, humanity turns their hopes towards a new tactic. Welcome to the 501st Joint Fighter Unit effectively called the Strike Witches. Using magic, they step into plane engines with only their legs and can fly into the sky. They are able to get close enough to effectively fight the Neuroi. Miyafuji is one such girl in this unit!
Miyafuji is a young, 15-year old girl. She is what one would call a good witch. She uses her powers for good. What's great about Miyafuji and strike witches, is that it's a very different take on the idea of what it means to be a witch. There is no creepy shop, or payment, or an unsightly appearance, (See below for example).
Miyafuji's father is the one who designed the strike witches' units. Her father was killed and at first, Miyafuji is against fighting but eventually comes around when she must use her magic to protect those that she loves.
---
6. Louise from Zero no Tsukaima (The Familiar of Zero)

Episodes: 13
Aired: July 2006 – September 2006
Back to a more traditional role of witches, Louise is out number six! At the Trisein academy, Louise studies magic but is failing miserably at it for some reason! She takes a test that is supposed to give her a familiar. When she goes to cast it, she summons a human! Unfortunately, once a familiar has been summoned, it cannot be undone. Now Saito must live with Louise and be her servant. Louise is quite violent and mean towards Saito as she makes him sleep on hay, she beats him with a riding crop, and she makes him act like her slave.
Louise is a bit of a unique witch in that she can't succeed at first. It isn't until after Louise is discovered to be a rare user of the "zero" magic that all her previous failures as a magic user are exposed. Louise does have a good heart and she does throw off her noble status to save others. She does eventually start to treat Saito better. Her magic is that she can cast a giant explosion spell. Like Miyafuji, Louise is a unique witch which is why she's on this list too!
---
5. Robin Sena from Witch Hunter Robin

Episodes: 26
Aired: July 2002 – December 2002
In the future, witches are hunted down using other users of witchcraft aka witches themselves. Robin is a 15 year old witch working for the Japanese government in the STN-J division hunting down witches. The uniqueness about her division is that while they do hunt down witches, the do not kill them. Instead, they keep them alive to learn how and why they became witches.
Robin is a good witch. She works to help understand why witches become the way that they are. Robin's witchcraft ability is that she can manipulate fire. She can also use her powers to create shields to block other magic. Using her powers causes her eyesight to diminish. She can fix this by wearing glasses, but her pride cutely does not allow her to wear them.
Robin does start to push back against the system when she begins to question where the witches are going once captured. She eventually has to fight the system that she works for in order to seek the truth. Robin can also employ lethal force if necessary.
---
4. Kagari Ayaka from Witch Craft Works

Episodes: 12
Aired: January 2014 – March 2014
The school's #1 beauty Kagari Ayaka sits next to Takamiya Honoka. Honoka is a normal student and has never spoken to Ayaka. One day there is an accident at the school and a large chunk of the school collapses. When he's about to be killed, she saves him! However she's riding on a broom, and wearing a witch's pointy hat and a cloak. Suddenly, he is now to be protected by Akaya, a powerful fire witch. Another witch faction is trying to attack the school for him. They want the white stuff inside of him.
Akaya kicks butt. She has no problem blasting everything with her fire magic as she is all powerful fire witch. She not only can cast it, she can also manipulate the fire as well. She also has an impervious spell where she cannot be harmed as long as Honoka believes in her and he is nearby. She is only supposed to protect Honoka from other tower witches, but she will not hesitate to kick some butt in everyday school life if she perceives a threat or bullying towards Honoka. For these reasons, she comfortably sits at number four!
---
3. Ruby Tojo from Rosario + Vampire

Episodes: 13
Aired: January 2008 – March 2008
I would like to point out that Rosario + Vampire is a perfect show to get you in the mood for Halloween with all of its supernatural characters! Tsukune Aono one day screws up and somehow ends up attending Youkai Academy – A school for monsters! He plots to run away until he meets the beautiful Moka and decides to stay and see what the school is about. Unfortunately for him, she's an all–powerful vampire when the rosary around her neck is removed! Eventually, Tsukune meets a variety of characters such as a succubus, a witch, a snow fairy and so on!
Ruby Tojo actually starts out as an antagonist and she is out for blood. Ruby is actually a rare witch that starts out as a bad witch and then eventually turns over to the good side. She hates humans due to a drunk driver killing her parents. She has a change of heart though when she meets Tsukune. She actually isn't a student at Youkai academy but rather an assistant to the headmaster! Awesome! What makes her so cool though, are her magic abilities and forms.
She can control various forms of plants and animals as shows when she goes crazy. Her main style is with ravens. She has crows bring her wand in a few scenes as well as her major form is a humanoid figure of herself with six giant sets of raven wings. These are razor sharp and she can use them to attack! Yikes!
---
2. Yubaba from Spirited Away

Episodes: 1
Aired: July 2001
Spirited Away follows Chihiro as she moves with her family to their new home. They stumble upon an abandoned theme parks. Suddenly her parents are turned into giant pigs and Chihiro is snuck into a giant bathhouse that services spirits by a boy named Haku. She works there to try and save her parents while serving the mistress of the bathhouse, an all-powerful witch named Yubaba…
Yubaba is your Stereotypical witch. She's up to no good. She prefers mischief to anything else. She has a giant nose with a huge wart on it. She's an old lady! She uses various forms of magic to do her bidding. She is terrifying when insulted or angry. She's very greedy and Yubaba only looks out for herself! She also can transform herself as well. Yubaba often takes the form of a giant bird. She also forms contracts with people to work in her bathhouse by taking their names. She's a true and trued witch through and through!
---
1. Yuuko Ichihara from xxxHOLiC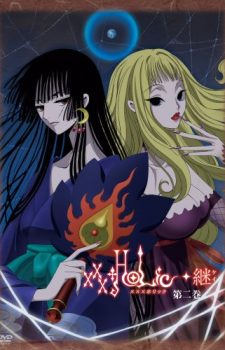 Episodes: 24
Aired: April 2006 – Setpember 2006
Yuuko Ichihara runs a shop serviced by Mau and Moro whom are her servants. One day a young boy named Watanuki stumbles upon her shop. He's being attacked by spirits that are attracted to him. She offers him a deal; Yuuko will take away this curse if Watanuki can work for her in her shop until his debt is paid. He agrees and thus begins one of the most interesting tales told.
Yuuko has to be number one for a myriad of reasons. First, she is the Witch of Space and Time. She does not mess around either. Everything has a price. People from various dimensions come to visit her and her shop for its services. She's extremely fashionable as a witch opting to dress differently for each occasion rather than to dawn the typical black hat and black dress of witches. Rather than ride a broom, she will just open portals.
She rarely will ever lift a finger and there is a reason for that. No being would be foolish enough to challenge her to use her real power. This is what makes Yuuko the ultimate witch. She has the power to destroy the world if she wanted, but instead she remains calm and aloof without needing to declare her power.
She has the ability, among many, to communicate with Watanuki is real time across dimensions as well as open portals for others to travel through. Yuuko is also shown to be one of the most sought after witches in all of the galaxy/all of time when Watanuki has to clean out her storehouse. She comments that everything has a price and these are things that people have paid her for her services. That's why Yuuko is number one!
---
Here we are at the end of another article and it's almost a bit sad. I really enjoy doing these lists and I hope that you are enjoying reading them! What do you think about my witch list? Is there anyone that you would have subbed in oor changed? Let me know in the comments below! Alternatively, you can comment and tell me that Yuuko is the greatest and deserves her place too!
Till next time,
---