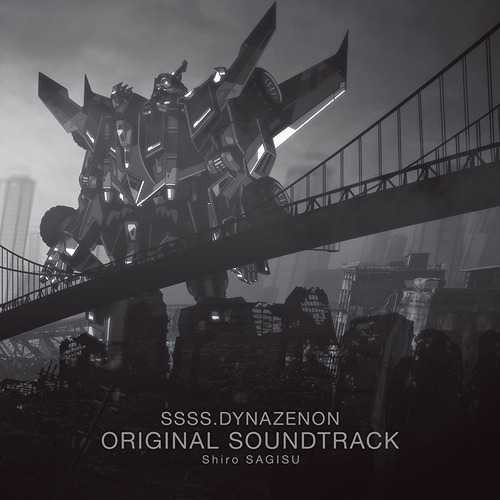 Romance anime like the final season of Fruits Basket is all fine and good but we otaku occasionally need that action fix. The spring 2021 anime season hasn't disappointed with some truly incredible action series regardless of your taste in genre. Need some giant mechs fighting kaiju or a cute idol android laying waste to her enemies? There is an action series for you! Here are our Top 5 Action Anime of Spring 2021, be ready things are going to heat up before summer even arrives!
5. NOMAD: MEGALOBOX 2 (MEGALOBOX 2: NOMAD)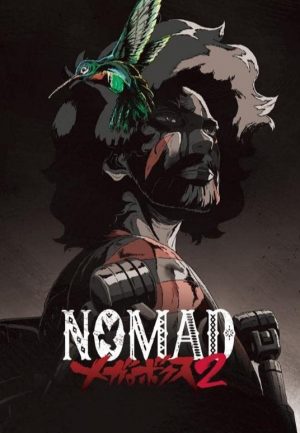 Joe AKA "Gearless Joe" rose up in the Megalobox world and went from underground nobody to champion. Unfortunately, champions don't stay at the top forever as Joe quickly discovered. Several years have passed since Joe was once the star and our boxer has entered an abyss filled with drugs and underground bouts. Why did Joe take on the new name "Nomad" and why has he fallen so far from glory? Enter Joe's world once more in MEGALOBOX 2: NOMAD.
Boxing anime can come in a variety of flavors but one of our absolute favorite shows hands down is MEGALOBOX. Released in 2018, MEGALOBOX added a sci-fi/retro flair to the boxing sport and we loved watching an underdog rise up to become a legend. Now, in this second season titled MEGALOBOX 2: NOMAD, our champ is far from great and discovering his fall has been a real drama-filled ride. If you loved season one and needed a more drama-fueled second season that still retains a lot of fist-swinging action, then we recommend MEGALOBOX 2: NOMAD!
---
4. SSSS.Dynazenon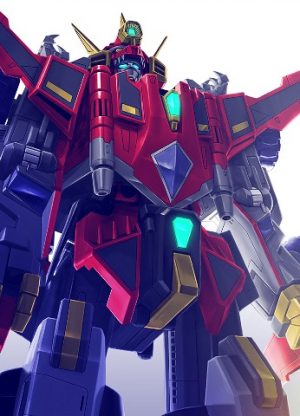 Sometimes a chance encounter can truly change your world. High school student Yomogi Asanaka meets a man begging for food under a bridge. Giving him his uneaten lunch, the man—who calls himself Gauma—claims to be a kaiju user and quickly proves he isn't just delusional from hunger. Gauma gives Yomogi a means of fighting against a group that is utilizing the power of kaiju to change the world. Can Yomogi and his odd group of friends win this strange battle of epic proportions?
Mecha and kaiju action fans, we have you covered. Acting as a sequel to SSSS.Gridman, SSSS.Dynazenon introduces a new set of characters, new robots, and new kaiju. Plus, fans will certainly be happy to see some old characters from SSSS.Gridman make a reappearance. SSSS.Dynazenon has truly been one of the more colorful action anime out there this season and we can only hope it finally reveals how it aligns with the SSSS.Gridman series! Till then, though, check out SSSS.Dynazenon for all your mecha/kaiju action needs.
---
3. Tokyo Revengers

In the past, Takemichi Hanagaki was at the apex of his life. Not only did he have a cute girlfriend named Hina but he also was considered quite a tough guy in his small group of friends. That all changed, though, when a real gang intervened and showed Takemichi the reality of what it means to be tough. Now a young adult, Takemichi is barely living and finding his life to be full of apologies rather than smiles. A near-death event ends up thrusting Takemichi into the past and he discovers that he can change his future and prevent a slew of murders—one being his once girlfriend—from ever occurring. Revenge is coming for those who deserve it and maybe Takemichi can be the one to deliver said revenge!
We were pretty pumped up for Tokyo Revengers when we heard about the time travel element and the story but the end result—so far, at least—has been better than what we imagined. Filled with street brawls, romance, and drama, Tokyo Revengers is truly shaping up to be one of the better spring 2021 anime released. Those who aren't watching Tokyo Revengers are missing out and need to jump on this series ASAP!
---
2. 86

The Republic of San Magnolia has been battling with the Giadian Empire but has claimed to the world that no causalities have been suffered due to their use of machines to fight their battles. However, behind the veil lies a dark reality. A group called the 86 have been forced to fight and they are indeed flesh and blood humans whose lives are constantly in danger. Can the 86 fight a war and expose the truth or will they die as unknown soldiers who never existed in the first place? A dark war continues and it will take the might of the 86 to win it!
As of recently there hasn't been too many military anime but 86 changes that in a good way. Blending military action with deep storytelling and amazing animation from A-1 Pictures, 86 has been the talk of the anime community as of late for a reason. Now is the time to check out this gorgeous military anime and join us in a truly engaging narrative that has plenty of twists and turns as well as intense action!
---
1. Vivy: Fluorite Eye's Song

The world lost its battle with the highly capable AI systems that decimated mankind and left nothing but blood and death. Thankfully, one hope remains waiting in the past to change this future from ever occurring. Vivy waits as an android meant to just deliver music to those who enter a theme park to escape the hustle and bustle of life. Now Vivy has been given a new operation and it will be up to her to save humanity from a war we cannot win. Vivy's songs reached very few before but now she will play a new tune that will save the world and possibly stop a calamity from ever being realized…
Our last top action anime has to be the truly underappreciated Vivy: Fluorite Eye's Song from Wit Studio. This hidden gem needs a larger audience—like our poor Vivy—as it is one of the most mature action anime we've seen in quite a while. If you love intense fights and visceral carnage with a truly dark story, then you need to watch Vivy: Fluorite Eye's Song now!
---
Final Thoughts
For action anime to be considered great it needs to get your adrenaline pumping and your energy flowing! That's why this spring 2021 anime season was truly a home run in our books. There were so many action series, though, did we possibly miss a great action anime? Comment below to let us know! Be sure to keep stuck to our action-themed hive here at Honey's Anime for even more lists from past and present anime seasons!
---