Growing up with two younger brothers, I spent my childhood gaining a love for anime that aired in the United States in the nineties. Dragon Ball Z and Pokémon were the household preference, and the Pokémon games were a staple at our home. We spent our after-school hours taking it in during the golden age of after school-cartoons. Ah, the fond memories!
In high school, I came across Fruits Basket, and that started something new for me. When I needed some TLC for my own teenage heart, here was a sweet show about an optimistic girl giving it her all, even though she was not the best at anything. I was sold! It was binge, watch, repeat for a while, as Fruits Basket got me through some of life's trials. As an adult, I spend much time exploring the whole world of anime, and I have been thrilled in my work to share it with you.
Though it is not a purposeful decision, many of my suggestions and preferences reflect those shounen, comedy, and shoujo aspects of my first favorites. Here are my top 5!
5. Ouran Koukou Host Club (Ouran High School Host Club)

Episodes: 26
Aired: April 2006 – September 2006
When Haruhi Hujioka knocks over a vase meant for a school auction, Haruhi incurs an eight million yen (eighty-thousand USD) debt. As a poor commoner who cannot even afford a school uniform, this is a crushing mistake. The club whose vase was broken, the Host Club, decides that to pay the debt, Haruhi has to work for their host club, doing their errands while they hang out with bored girls. Only after agreeing to the deal do the Host Club members realize that Haruhi is a girl herself! What's more, the club's president has some feelings for Haruhi that he needs to learn more about himself. Hilarity follows in this favorite reverse harem!
The Ouran High School Host Club has some of my favorite anime themes, put into adorable school uniforms. It has the reverse harem cast, a storyline that is too-fantastical for everyday life, and the comedy keeps coming. From the Host Club president making wild professions of love to the club's ultra-otaku manager, Renge, this show is full of big personalities. This makes my list because it is a rewatchable and fun ride from start to finish. (It's worth finishing the manga!)
---
4. Bungou Stray Dogs

Episodes: 12
Aired: April 2016 – June 2016
Atsushi Nakajima is a member of the Armed Detective Agency, whose function is to use "gifted" abilities to solve crimes. Though Atsushi is new to the agency, he has potential and is a fast learner. He is going to need all the strength he can gather, as the Armed Detective Agency often finds themselves pitted against the Port Mafia.
What do I love about Bungou Stray Dogs? What don't I like is a better question. I love reading, and all the characters in the story are named after famous writers. Their powers and personas are derived from this inspiration as well, and some of those choices are brilliant. There are multiple entrance theme songs for different groups, which really adds to the watch. Bungou does a little soul searching and a lot of fighting.
---
3. Bleach

Episodes: 366
Aired: October 2004 – March 2012
Seeing spirits has always been just a quirk in Ichigo Kurosaki's life, but his life takes a sharp turn when he has to fight one to save his sister. From that point on, Ichigo becomes what is called a soul reaper and gains an ability and responsibility to keep spirits out of the human world. Along that long road to getting better, Ichigo makes a few powerful and kind friends and a couple of teachers who toughen him up. The main characters have to challenge existing thoughts and challenge themselves. But more than that, the fight scenes are awesome!
Bleach is an excellent shounen anime with elements of growth that are more internal than external. Ichigo is a dedicated friend and a fierce enemy. His character goes through some interesting personal reconciliation over the death of his mother, and as his experiences continue, he is forced to ask himself what humanity is, again and again. For the shounen, the silly, and the sprinkle of the philosophical, Bleach has you covered.
Don't forget that a new season of Bleach is coming out in 2021!
---
2. Fruits Basket (2008)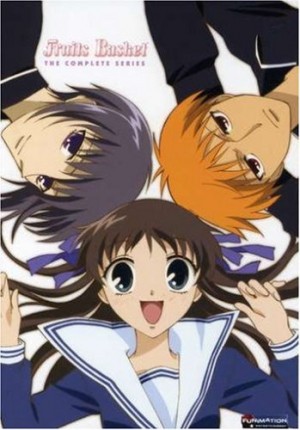 Episodes: 26
Aired: July 2001 – December 2001
Tooru Honda lost her mom in a car accident last year, and she finds herself living in a tent in the woods. One night after work, Tooru returns to her tent and is seen by the family who owns the woods where she is camped. Instead of kicking her out, the Soma family invites Tooru to stay in their home. Tooru agrees but quickly learns that the Soma family has their own secrets and issues. When a member of this family is hugged by a member of the opposite sex, they transform into one of the animals of the Chinese zodiac! Cursed for generations, Tooru and the kind Soma family grow closer together and have some charming high school adventures.
With its soundtrack and sweet story, Fruits Basket is the perfect medicine for a hurting heart. My first encounters with Fruits Basket were at a now-laughably cliché moment of high school heartbreak, and gosh darn it if it wasn't the slice-of-life remedy that gave me the boost of optimism that I needed at the time. Fruits Basket became the first manga I sought out and read, after I had gone through many a rewatch of the anime. It was my first love for an anime that I shared with nobody else, and like Alice into the rabbit hole, I fell headfirst into the genres of shoujo and slice of life anime.
---
1. One Piece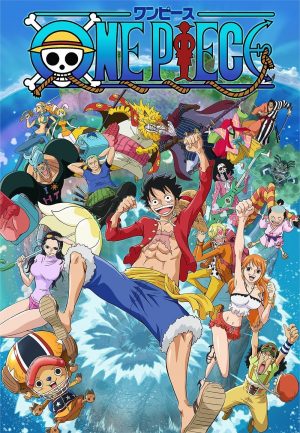 Episodes: Ongoing (950+)
Aired: October 1999 – Ongoing
As one of the most successful anime series ever, One Piece needs no introduction. Instead, I'll just tell you why I love it.
One Piece has everything I love about other anime and so much more. It has fight scenes and moments of badassery that any shounen lover can appreciate. One Piece contains thick elements of comedy that are goofy and slapstick, and though the characters seem to impact the whole world with their adventures, the main character never takes himself too seriously. One Piece has real suffering and joy and camaraderie, and who doesn't like the idea of being King of the Pirates?
It is also dense with its world-building. As a lover of classic literature, I think of One Piece's adventures on the same level of density as my favorite novel, The Count of Monte Cristo. Though the extremely long series will contain well over one thousand episodes before the story concludes, it is the perfect metaphor for realizing that the journey can be more meaningful than the destination.
---
Final Thoughts
Everyone comes across anime that makes it to their list of favorites for different reasons, but this collection is based on those anime that quite simply appeal to me. I love optimistic characters, and I love to laugh, and in one way or another, these are my faves. Do we share any favorites? Let me know in the comments!