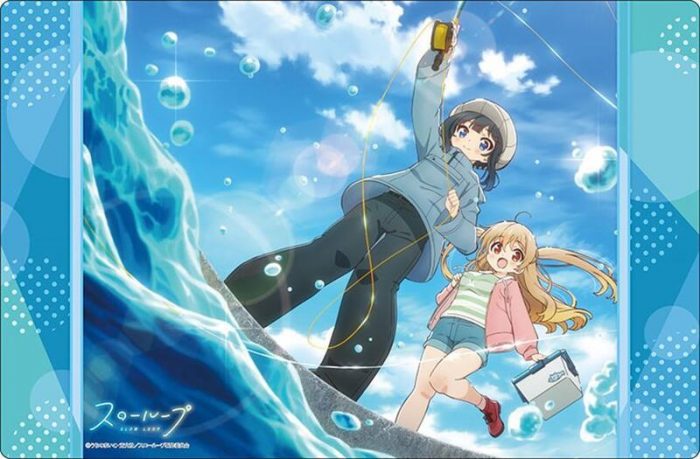 Whether you want to unwind and watch an anime that has a chilled pace or just escape from everything by watching people live their lives, Slice of Life anime has you covered. Telling stories of the mundane parts of life does not have to be boring, instead many inspire people to pick up hobbies they never would have thought of before! With that said, we have put together a list of our best Slice of Life anime for 2022 to help you unwind, relax, and grace the new year with some chill vibes!
5. Slow Loop

Released in a packed Winter 2022 season alongside Attack on Titan and Demon Slayer season, Slow Loop tried to tempt anime fans away from the Shonen showstoppers with a Slice of Life takes on the popular pastime of fishing. Our story follows Hiyori who has learned fly-fishing from her father and keeps up the hobby after his death, teaching it to her new step-sibling Koharu as the two create a bond over their shared interest. If you have ever wanted to learn about fishing, Slow Loop is surprisingly educational for a moe anime, whilst still maintaining the essential laid-back sensation needed for a Slice of Life anime.
---
4. Kumichou Musume to Sewagakari (The Yakuza's Guide to Babysitting)

Nothing says Slice of Life more than babysitting, seeing the daily activities of looking after a child fits the genre so well as the story is told through the eyes of getting through day by day. In typical anime fashion however, to make things more interesting we get to see what happens when an organised criminal is domesticated by the way of a Yakuza babysitting his boss' daughter. The Yakuza's Guide to Babysitting follows Tooru Kirishima as he transitions from Yakuza bad boy to doting father figure to his boss's daughter by taking on babysitting duty, and watching Kirishima struggle to meet eye to eye with seven-year-old Yaeka Sakuragi and their heartwarming relationship develop is the perfect Slice of Life story for this year.
---
3. Akebi-chan no Sailor-fuku (Akebi's Sailor Uniform)

A coming-of-age story of a girl transitioning to middle school is a perfect setting for a Slice of Life anime. Akebi's story is one of trying to make new friends in an unfamiliar setting, standing out as she adorns her mother's old sailor uniform despite the prestigious Robai Academy no longer having the style as their mandatory outfit. Watching as Akebi navigates the unexpected attention from her unique sailor uniform is heartwarming as she develops new relationships and interests inspired by her talented classmates. The animation and music tie this story together perfectly as all of Robai Academy showcase their showmanship when corralled by Akebi's charm.
---
2. Do It Yourself!!

As long as Slice of Life has existed as a genre in anime, so have school club anime, as the two pair perfectly with the laid-back nature of exploring a new hobby in a comfortable setting. Do It Yourself!! takes us on a journey into the world of DIY, building shelves, birdhouses, and anything else you can put together with a bunch of planks. Watching Yua Serufu, an aptly named character as it sounds like yourself, reconnect with an old friend and make many new friends as she joins her school's DIY club inspired by the memory of making a bench with her best friend and neighbour Miku "Purin" Suride. The art of Do It Yourself!! screams calmness, with a lovely water colour style and washed-out palette that is easy on the eyes, suiting the Slice of Life vibe needed to hit up this list.
---
1. Bocchi the Rock!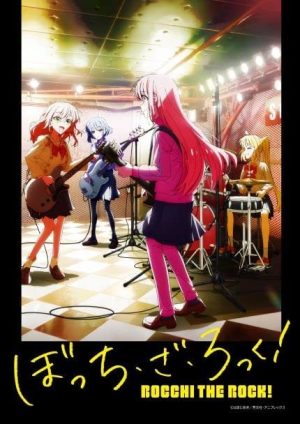 Cute girls playing music is a pillar in the Slice of Life genre, with K-On!! putting the concept into the stratosphere in terms of popularity as their light music club started a craze for all things rock. However, Bocchi the Rock! takes the formula in a totally different direction by centering on the socially anxious Hitori "Bocchi" Gotou who struggles to make any friends but plays guitar for tonnes of people online in her closet. Taking her guitar to school one day to try to strike up a conversation leads her to join the Kessoku Band at the behest of its drummer Nijika Ijichi. Through sheer determination to become a star and have thousands of adoring fans, Bocchi shows off her excellent guitar skills by auditioning with the band for a gig spot at Nijika's sister's rock club. Watching a character tackle social anxiety through music is heartwarming and funny all in one, especially given how good the music Kessoku Band ends up putting out, really driving this anime home as a top Slice of Life journey.
---
Final Thoughts
Slice of Life anime really gets us all chilled out and interested in new ways of life through hobbies and friends. Whether you are looking to relax, find a new interest, or just enjoy a story that does not make your heart skip a beat every week, we hope to have given you a great list of this year's best in the genre. Are there any other Slice of Life anime you have enjoyed in 2022? Let us know in the comments!
---