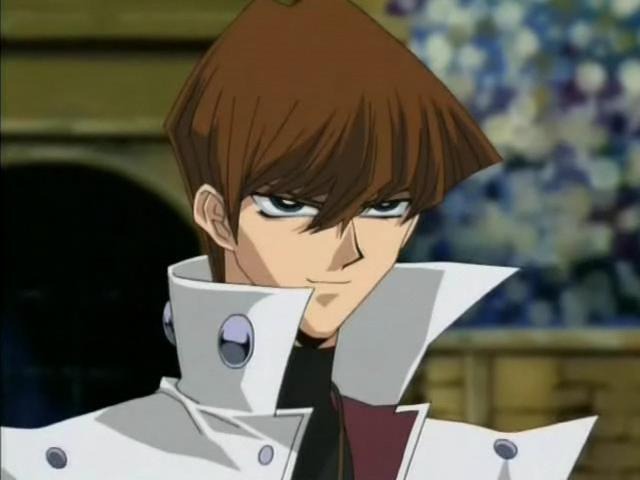 Kenjiro Tsuda is another big name in the world of anime who has been in the game for the last 20 years. Born in Osaka, he spent some time in Jakarta as a child and later graduated from Meiji University's theater program with the hopes of becoming a film director. After graduation, he mostly performed in stage plays and through his agency, he was given his first chance to become a seiyuu as he successfully got the role of Atsushi Noda in H2 back in 1995. While his career started midway into the 90s, it didn't really start to take off until the following decade and it has been non-stop for him since.
Hannes from Shingeki no Kyojin (Attack on Titan)

If there's any role that has made Tsuda popular to fans outside of Japan, it's inheriting the role of Hannes from Kenji Fujiwara, who had to withdraw from the role due to health reasons. Though Tsuda isn't as "cheeky" as Fujiwara, he still has that same vocal depth. Hannes may always be drunk on the job, but he always has the best interest of the series' main trio at heart, and is there to help them when it counts most. Through Tsuda's performance, audiences can get a balanced feel that not only is he world weary due to the nature of his work, but that he has an equal paternal and yet big brotherly role in relation to Armin, Erin, and Mikasa and is still more than capable of doing his job.
---
Seto Kaiba from Yu-Gi-Oh!

If any role made him a household name in his native Japan, it was certainly playing Seto in Yu-Gi-Oh. As Seto, Tsuda masterfully captures a mature sound to perfectly reflect the character's tall frame and adult looking face. He excellently convey's Seto's straight down to business demeanor and his competitive nature. Put it all together, Tsuda superbly finds a way to also bring out Seto's theatrical flair to both take him seriously and for audiences to think what's with this guy?
---
Sadaharu Inui from Tennis no Ouji-Sama (Prince of Tennis)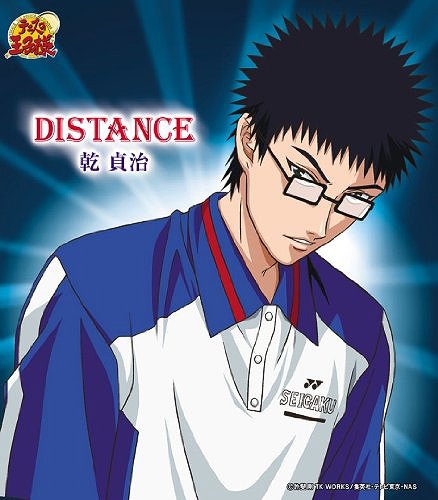 Another role that cemented Tsuda's popularity in Japan and made him a cult favorite to international fans in the 2000s was the role of Sadaharu Inui, Seigaku's data specialist and self-designated nutritionist in Prince of Tennis. Thanks to Tsuda's deep and cracky voice, he manages to make viewers believe Inui's traits in that he's analytical with how calm and collected he always is. Not only does Tsuda deliver the intellectual side of Inui, he also magnificently demonstrates the character's dry humor by encouraging his teammates to try his experimental juices.
---
Kei Matoba from Cop Craft

While this series may still be ongoing upon the drafting of this article, we can't deny that Tsuda was made for the role of Kei Matoba in Cop Craft. Tsuda's deep and nasal voice in a Japanese definition makes you believe that Kei is a classic noir hard-boiled detective. Through his performance, you can feel that Kei may come across as a slacker in how it compliments his loose style, but you also know deep down inside, he's someone who truly values justice in a world that mixes the classic cult film Scarface with fairly tales. As Kei, Tsuda does an excellent job of balancing how he expresses his contradictory personality of coming across as apathetic on the outside, but deep down inside, he's the most caring guy you could ever meet.
---
Ryoya Izayoi from 7 Seeds

Compared to most of the characters on this list, Ryoya is introduced as a coward while most of Tsuda's other roles listed here shows him as a guy who may not care, but is willing to put himself at risk when it counts the most. Like Kei from Cop Craft and Hannes from Attack on Titan, he portrays Ryoya as world weary but instead of just pushing through, you see a character that has given up. As Ryoya, Tsuda does a great job of showing he's a guy that has been through so much suffering and he makes you both hate and sympathize with the character. After meeting Arashi, Semimaru, and Natsu, you see the character get some development and through Tsuda's performance, you can believe that the character's resolve in wanting to become a better person.
---
Final Thoughts
In addition to his vast resume in the world of anime, he has served as the designated dub actor to Colin Farrell, and was also the Japanese voice of Kylo Ren in the latest Star Wars movies. He has also lent his voice to the world of Tokusatsu by playing numerous monsters of the weeks of the long running Kamen Rider saga and is going to play the Japanese voice of Sam in Hideo Kojima's upcoming next big hit, Death Stranding. So, what are some of your favorite roles of Kenjiro Tsuda?
---