With the first season just wrapped up in this very harem, very fan service-y anime, I think it's about time we take a look at what it's all really about (yes, even behind the plethora of "my clothes are gone!").
While this show does go above and beyond in the harem nudity content (it really does), I've had the good fortune of reading the manga as well and the even better fortune of seeing just where the story is going!
Arata and Hijiri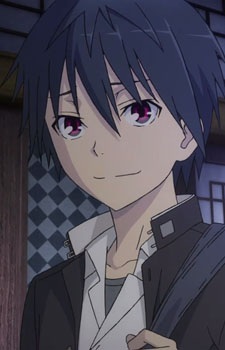 Is it a love story? Well, sort of, they're cousins after all, but not really! While the story moves forward at about the same pace as the manga did it's plain to see that the entire point of it is for Arata to somehow save Hijiri from… somewhere.
They were always together, doing everything with one another and living together. Hijiri did her best to take care of Arata (even when it wasn't her) and Arata showed her the type of love and affection reserved only for those close family members. So while Trinity Seven does have the fan service from what seems like the imagination of a teenage boy in puberty, there's more of a "damsel in distress" feel to it when you look at it objectively.
Although, as it turns out, the damsel isn't necessarily in distress. We come to discover that Hijiri was never gone the way Arata imagined her to be in the first place, she was just a part of the Evil Mage plan to destroy the demon lord candidate. All the memories of her that Arata has is simply a work of fiction created by the evil mages to get him to trust the "weapon" in the first place!
The Magic System

While this is a school that teaches magic, the magic system in place is actually quite detailed and an interesting take on the topic. While most magic shows have no clearly defined rules for magic aside from
"you can't do that!" and "well I'm going to do it anyways because I'm the main character and I can," Trinity Seven's magic system has in place more than one rule established (and constantly displaying them) to prevent the characters from appearing too strong.
Now it is true that Arata is a demon lord candidate, with a piece of the original demon lord inside of him (so he is a bit OP as it stands, but hey, main characters am I right?); however, he never does break the rules of the system. In order to use any magic in this world, you have to know how it's done. The "runes" or "characters" or whatever it is you decide to call them have to be memorized and recorded into your codex and you have to understand the why of it.
Why it's done that way, why those characters etc., making Trinity Seven's magic system a bit more complex than that of most other shows featuring magic.
The Comedy

Due to its harem nature, it's painfully obvious there is fan servicing galore, but it's done with comedy more than "oh the main character tripped and now he's groping a female and now he's getting slapped while trying to protect his eardrums from the eardrum shattering screech of the banshee," which is why I don't have a problem sitting through it. It's legitimately funny, the way a harem should be in my opinion, so if you feel a need to laugh those problems away then I definitely suggest checking this out.
Even the main characters, the Trinity Seven, are aware there's a harem going on; which makes it even better with the jokes they throw out. No more harems with all the female characters being tsundre, they've gone all across the spectrum. From the prudent, to the lustful and the prankster ninja, it's a blast to see what they're going to throw at you next!
---
Overall this show has done a lot better than I thought it was going to in terms of my own enjoyment. It wasn't a chore to sit through it and I got a good laugh out of almost every episode giving me a better chance to really get into the show and understand it.
After it ended I checked out all the manga and I can say I'm truly excited for it and severely hope there's going to be a season 2 in the works soon!
Episodes: 12
Air Dates: Oct 8, 2014 – Dec 24, 2014
by Nathaniel Loomis
---