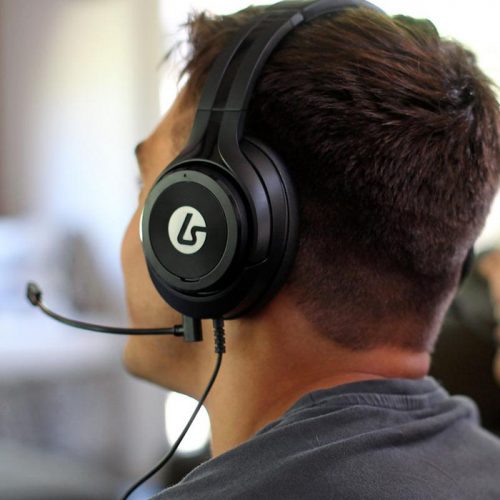 A Competitive Gaming Headset that Provides Comfort and Immersion!
Hello and welcome to Honey's Anime! In this unboxing review, we'll be checking out the LS10P (PlayStation) series from LucidSound on how to install and how it performs. This is from a series lineup presented by LucidSound during E3 which is full of features and performance-enhancing technology for the casual and competitive gamer alike! Without keeping you waiting any longer, let's go ahead and dive into the LS10P wired gaming headset!
Info:
Type : Wired Gaming Headset
Manufacturer : LucidSound
Distributor : LucidSound (NA), Snakebyte (EU)
Release Date : October 15, 2018
Price : $59.99
Bonus Content : LucidSound Sticker
Official Website : https://lucidsound.com/
About LS10P Wired Gaming Headset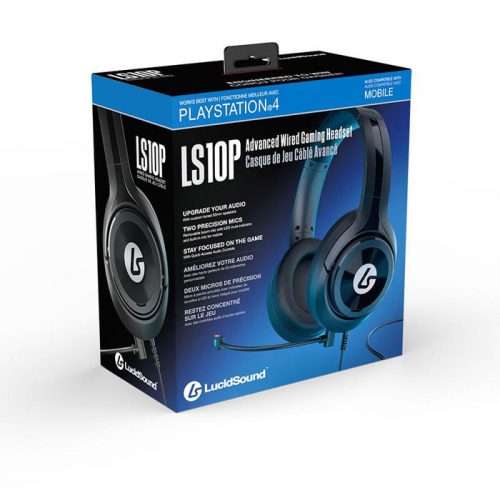 The LS10 series is a step down from the LS25 eSport Gaming Headset but still provides quality sound for your everyday gaming needs. The LS10 is available for both PlayStation and Xbox, with each adapting to each system's audio functions and audio demand for an easy plug-and-play experience. LucidSound is an audio tech company producing some of the world's best audio headsets for both entertainment and gaming purposes in either a competitive or casual setting! So sit back and relax while we go over everything you need to know!
On the Outside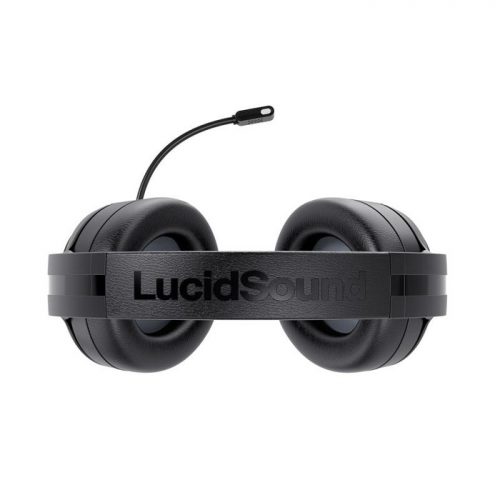 When you first receive the LS10P, it will come in a box that is similar in size to the LS41 but when you actually open the box, the headset itself is smaller in size and lighter as well! The material is a leatherette type fabric for comfort and durability and the frame is a hard plastic for the lightness. The earcups are also the same leatherette material and have am ultra-plush material to support your soft and sensitive ears like ours!
In addition to the materials, the LS10P also has a detachable boom mic for chat options during gameplay. There is also a cover for the boom mic when it is detached so that nothing gets inside it which could clog the plug-in. If you decide to keep the boom mic off, the LS10P has a built-in mic to pick up that beautiful voice of yours regardless! There is also a side button for the mic mute on/off function as well as a volume control wheel for the perfect sound. Once you mute the mic, there will be a red LED indicator at the tip of the microphone's voice receiver.
Setting Up/Installation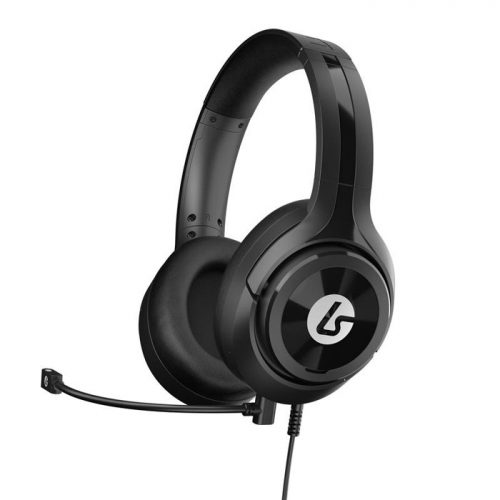 Getting things started is extremely simple. Since the LS10 series is compatible with PlayStation (P)/Xbox (X), all you need to do is plug it in and make sure to have your audio settings to receive voice chat and your good! If you would like to use the LS10 headset for gameplay sound only, then there is no need to go into settings if you are on the consoles default settings.
Items which come with your new headset are below:

Headset
Removable Boom Mic
Mic Port Cover
Quick Start Guide (not shown)
If you have any trouble installing the use of these headsets, make sure to contact LucidSound via the link towards the beginning of this article.
The Experience

Once we were set up with the LS10P wired gaming headset, we ent straight to gaming! The audio produced by the LS10P is extraordinary, to say the least. Playing games sound great and you can appreciate LucidSounds design with the custom-tuned speakers with state-of-the-art neodymium magnets which help provide a deep bass sound and clear highs. It really adds to the immersion allowing you to perform at your most optimal state.
The comfort is a blessing as the ultra-plus foam provides long-lasting softness for your ears and doesn't hurt at all. This was tested after wearing the headset for about 4-5 hours of gameplay. Due to the lightness of the materials that the LS10 is made off, there is no issue with soreness or irritations of the ear at all. At least for us. We can only imagine after a very long session of gaming that maybe you will begin to feel soreness but at the same time, maybe you need to take a break, right?!
The microphone was super receptive and very clear in voice and sound. There were connectivity issues when using the boom mic and in fact, things only got better with the boom mic! Having the mic mute button on the side as well as having a ring style volume adjuster on the side is really convenient and helpful when needing to mute yourself to step away or really get salty but you don't want others to be aware of your sudden outburst… With that, having the red LED indicator when knowing for sure that your mic is muted is fantastic for the aforementioned situation!
The cord length is about 1.2m and not only works with your PlayStation 4 but also your mobile phone and PC. The LS10s headphone jack is, of course, the headphone's source of power. So as long as your controller has enough juice, you are good to go! Last, we just wanted to add is that the LS10 wired gaming headset also has replaceable speaker tags which you can get customizable tags via lucidsound.com
---
Honey's Final Verdict
Overall, the LS10P wired gaming headset is a very nice introduction to the gaming scene whether you want to play casually and have sound outstanding and immersive sound while gaming or if you want to have an idea of what it takes to go pro in a competitive approach. The LS10P will help you get started. It is hard to not think about the LS10s performance when comparing it to other headsets we have come across. We've tried many other LucidSound headsets and the quality honestly just keeps getting better and better. LucidSound is known but is it on the level of HyperX or SteelSeries? Know that this is a very strong competitor and sometimes feeling much better than the others and LucidSound really deserves the recognition when it comes to audio quality, performance, and design!
If you haven't tried a LucidSound headset yet, go out a get a pair for yourself and experience what we have! We're sure you won't be disappointed and hopefully, it is enough to convert you to our side! LucidSound has different headset models to choose from and we know there is one for you! Whether you want a chat only headset, wired connectivity for perfect audio performance for eSport events, or wireless/Bluetooth for use in gaming with other devices and on the go adventures! Let us know what you think about the LS10P series in the comments below and we hope you enjoyed this coverage here on Honey's Anime!
Ja ne!
---