Rich + Spoilt + Daddy Issues + Gambling = Meari Saotome
Episodes: 12
Genre: Game, Mystery, Psychological, Drama, School, Shounen
Airing Date: July 2017 – Ongoing
Producers: LIDENFILMS
Kakegurui Preview (No Spoilers)
Kakegurui takes place in Hyakkou Private Academy, where everything is all about social status and money. And since it's all about the green, the school takes pride in another tradition: gambling. So students are encouraged to gamble and earn their place in the school hierarchy. For those that couldn't pay their debts will become 'human slaves'. A mysterious transfer student comes along one day, Yumeko Jabami, and decides to take part in the school's tradition of gambling. Will she succumb to become a human slave as well?
Meari Saotome Bio
Seiyuu Name: Minami Tanaka
There's only one word to describe Meari Saotome: Cunning. But looking back at the rest of the characters, it's fair to say that they are all psychotic. Except for Ryouta Suzui, he seemed kind of normal. At least for now. Back to Meari Saotome, She looks the kind to have daddy issues and takes it out of her 'prey' in gambling. She deliberately finds other clueless students into a gambling match with her, which she has intentions of making them her 'house pets' i.e. human slaves. That all changed when she met Jabami Yumeko and decides to challenge her to a gambling match.
Meari Saotome Highlights
1. Proficient at Gambling
In the earlier episodes, you can see that Meari Saotome is considered to be very good at gambling, often receiving praises from her schoolmates. Although she isn't part of the Student Council (The top dogs of gambling), her reputation as a gambler is still a force to be reckoned with. Even though sometimes cheating was involved as well. Nevertheless, she is still a decent gambler in Hyakkaou Private Academy.
In the very first episode of the series, Saotome is seen to have beaten Ryouta Suzui with a Straight Flush, winning over his hand of Full House. It's shown in the same episode that her friends all complimented Saotome for her gambling skills.
2. Be Too Full of Herself
This second trait of Meari Saotome is no surprise. Having known to be a decent gambler, she can be in over her head at times. This ultimately made her lose sight of judgment and logic, which made her emotional, therefore lose in gambling. You can see her in the first episode of the series, where she lost to Jabami Yumeko. (She picked the wrong 'prey'). It's a classic example of the hunter being the hunted.
She lost her cool since then, and in a desperate attempt to regain her status and get rid of the 'house pet' title once and for all, she took an official gambling match against one of the Student Council members. It ended horribly and Saotome's debt ended piling up.
3. Smart and Cunning
It wasn't until the Great Debt Repayment event that Meari Saotome kind of got her groove back in gambling. Since it's a 4 player game, Saotome was lucky enough to have Jabami Yumeko on her group. And since Kiwatari and Tsubomi are known to be cheaters, she realizes that Jabami Yumeko is better a friend than a foe, therefore teaming up with her. It's really exciting to see the two of them working together and outsmarting their opponents. You can see this particular scene in episode 4 of the series.
In the same episode you will also be able to see Saotome bluffs her opponents. Forcing Kiwatari to fold his cards with a bad hand herself. This shows how cunning and deceiving she can be when gambling.
4. Having a Common Enemy: Student Council
There's a saying that goes, "The enemy of my enemy is my friend". That's what happened to Meari Saotome and Jabami Yumeko. Although it's not confirmed yet, in episode 6, you can see that Saotome declined the offer to join the Student Council. Ever since the incident where Saotome was threatened with a Life Plan where she had to follow everything that was on it because she couldn't pay off her debt, Saotome has been wary of the Student Council.
This aligned perfectly with Jabami Yumeko, although it's still unclear what Yumeko's true intentions are better the devil you know than the devil you don't. So look forward to seeing Yumeko and Saotome work together to take on the Student Council.
5. Her Changed Attitude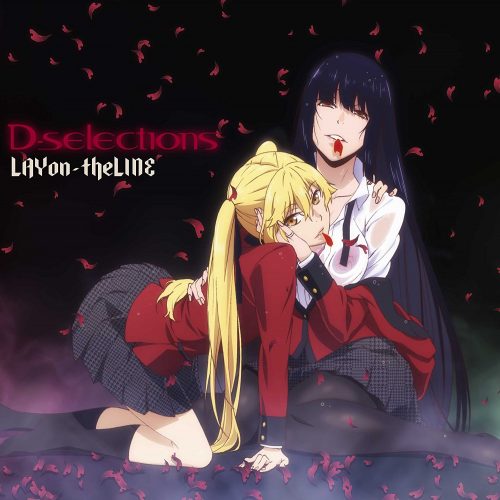 In the end of episode 7 of the series, you can see that Saotome is pretty riled up after having a conversation with the President of the Student Council. Saotome seemed to be bothered by the President's misevaluation about her having a 'Sense of Justice'. She is actually upset about how the Student Council treats the 'house pets' as a lower race (not even human). After all, the Student Council did try to take control of her using the Life Plan.
After working together with Yumeko in the Great Debt Repayment event, there has been a change of attitude in Saotome, as she became friends with Yumeko and even Suzui. Whether her change is good or bad it's still unclear yet. Everything should be revealed soon enough in the upcoming episodes.
---
Final Thoughts
All in all, Kakegurui is a very well written anime. The anime has somewhat creepy looking expressions from characters that fit perfectly with the story. It kind of adds the 'flavor' to the anime, so to speak.
It's definitely nice to see Saotome making friends with Yumeko. As you can see it in episode 4 – 5 of the series, the two of them have a great chemistry in gambling. This gives anime fans of the series something to look forward to: Destroying the Student Council together. That pretty much sums up Meari Saotome for now, cunning, smart, and can be a bit cocky at times but somehow has a soft spot for Jabami Yumeko? Find out more on Kakegurui!
---