También puedes leer este artículo en:Español
Trading cards have always been an engaging way to meet new people, make friends, enjoy friendly competition, and most importantly, become united by a shared interest. What's super cool about the myriad of card playing communities out there is that there is so much to learn, whether it be various techniques on how to play, building character, skills and strength, and scoping out the different cards an individual has in their collection.
Although, for the sport of fun, Lostorage Incited Wixoss takes a more intense approach, where card playing is life, literally, as Homura Suzuko is drawn into the game in an unimaginable way. As this series is currently airing, with events unforeseen, here is our list of 6 Anime Like Lostorage Incited Wixoss, that'll hopefully bring out one's card dueling spirit. So, are you game?
Similar Anime to Lostorage Incited Wixoss
1. Soul Buster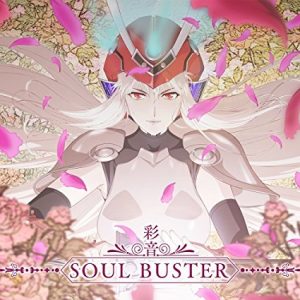 Episodes: Unknown
Aired: October 2016 - Present
Soul Buster is based on a Chinese historical novel during the time of the Three Kingdoms' era, in Jingzhou, China. We start this anime with a clip of a high school student, Shin Son, in a deep sleep, experiencing a crazy nightmare. He has fallen asleep in his least favorite course, history. After Shin awakes from his nightmare, he has no recollection of how he arrives in the nurse's office. From this point on, Shin continues to experience strange occurrences that can't be explained. Topping this, Shin finds himself in the presence of a general from the Romance of the Three Kingdoms, who unbeknownst to him is trying to kill him. Luckily, in this near death experience, a mysterious woman saves Shin. From this, Shin is baffled as he watches a great battle unfold within the Three Kingdoms.
Although the settings are different with Soul Buster and Lostorage Incited Wixoss, both capture the essence of card playing in relation to one's survival. Additionally, Shin from Soul Buster and Suzuko from Lostorage are somewhat thrusted into their situation, acting on wit and whim to dig themselves out of their mess. Their avatar, although reluctant at first, aids them in their conflict every step of the way, therefore peaking their interest and helping them focus on their task.
Soul Buster PV
---
2. Kidou Tenshi Angelic Layer (Battle Doll Angelic Layer)

Episodes: 26
Aired: April 2001 – September 2001
Kidou Tenshi Angelic Layer, also known as Battle Doll Angelic Layer, is about junior high school student Misaki Suzuhara and her advancement in the game known as Angelic Layer. Angelic Layer is on the rise and so is Misaki. Using electronic dolls called Angels to battle other competitors, Misaki is knocking out each of her opponents, showing advanced skills and great potential. Episode after episode, we will watch Misaki grow and enter various tournaments, making her way to the Angelic Layer championship.
Both of these anime contain a cast of adorable youngsters with an amazing ability that is not recognized from the start, but slowly develops and shines with each experience. Misaki from Battle Doll Angelic Layer and Suzuko from Lostorage start their respective battle games with little knowledge as beginners. As such, both of these anime demonstrate that qualities and abilities can be developed and, over time, lead to success and efficacy.
---
3. Future Card Buddyfight

Episodes: 64
Aired: January 2014 – April 2015
Future Card Buddyfight is adapted from the popularization of the manga and collectible card game under the same name. This action-packed adventure anime takes place in a time where creatures coexist with humanity through the use of Buddy Rare Cards. In 2030, with these cards acting as portals from one world to another, these creatures establish close friendships, growing to rely on one another and together, compete against other cardholders in friendly competition. However, there are those that don't use the power of Buddy Monsters for the right reasons. Our main character, Gao Mikado, plays Buddyfight, just as all of his friends do. However, things change for Gao and his outlook on the game, when he draws a card from his pack with a very distinguished character that'll overall alter his life.
Both anime involve card playing and exhaustively dueling characters. The animation for Future Card Buddyfight is very visually appealing with bright, vibrant colors, while Lostorage Incited Wixoss portrays a darker element and psychologically provoking undertones. Although each anime produces a very different style, the key similarity is card playing and, essentially, how profound and exciting it becomes in Gao and Suzuko lives.
Buddyfight PV
---
Any Anime Like Lostorage Incited Wixoss?
4. Fantasista Doll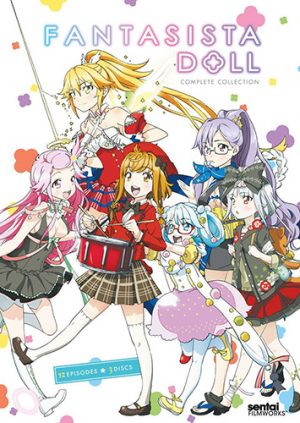 Episodes: 12
Aired: July 2013 – September 2013
Fantasista Doll is a magical shoujo involving cards. Uzume Uno is your average middle school student, in that there aren't much extraordinary things to comment about her. However, this changes, when one day in her average life, Uzume finds some mysterious cards that possess magical abilities. These cards contain five Fantasista Dolls, who once in contract, can be summoned by their card master. With that being said, Uzume becomes their master. Throughout the show, we watch her battle with skill and strategy, in a game that once began as a pastime, but grows into the fight to save everyone's lives.
Fantasista Doll and Lostorage Incited Wixoss offer a cast of adorable female characters who must fight with their trading cards. Fatasista Doll utilizes very bright animation, is very amusing and entertaining, and offers a bit of comedic relief. Contrasting this, Lostorage presents to viewers somewhat of an edgier element. Both highlight the competitive nature of trading card games and the necessity to learn the game.
Fantasista Doll Trailer
---
5. Cardfight!! Vanguard

Episodes: 65
Aired: 2011 – March 2012
Cardfight!! Vanguard captures the story of Aichi Sendo, a shy middle school student living in the distant future. Aichi's timid nature keeps him from interacting with many people, who all seem to be involved in the latest trend of trading card games, Vanguard. This card game has enveloped the lives of all who play, a global sweeping phenomenon, in addition to a planet called "Cray" where many duel throughout card play. Although a novice player, Aichi holds dear a vary rare card, "Blaster Blade". Unfortunately, this card was taken from him. From that incident, he gets swept into the world of Vanguard, where he hopes to challenge the thief to get his beloved card back.
While we find the similarity of the trading card game theme for both Cardfight!! Vanguard and Lostorage Incited Wixoss, Aichi Sendo and Suzuko Homura share almost identical personalities. Somewhat very solitary, Aichi and Suzuko's participation of Vanguard and Wixoss, respectively, has gotten them to unwind when it comes to new found social interactions. However, Aichi and Suzuko have involved themselves with a game meant to boost confidence and build friendships, but in turn, they are now involved in a high stakes situation.
Cardfight!! Vanguard Trailer
---
6. Yu-Gi-Oh! Duel Monsters

Episodes: 224
Aired: April 2000 – September 2004
Yu-Gi-Oh: Duel Monsters centers around an incredibly popular card game under the same name. Yuugi Mutou, our protagonist, is an avid player, along with his close friends. Yuugi, perchance, solves the mysterious puzzle of the seven millennial objects, ancient artifacts given to him by his grandfather from Egypt. After assembling this puzzle, the spirits within it awaken, possessing him and creating an alternate Yuugi. In every shape and form, alternate Yuugi happens to be a tad bit more suave than he is, especially when it comes to his skills in the Duel Monsters game. In dealing with this artifact, Yuugi learns that Pegasus, the guy who created Duel Monsters, has stolen his grandfather's soul. Consequently, Yuugi is forced to participate in the Duel Monsters game. As such, Yuugi is faced with this plight and must handle Duel Monsters with supreme vigilance.
In comparing Yu-Gi-Oh! Duel Monsters with Lostorage Incited Wixoss, both anime discuss card games and battling in an alternate reality. The main characters have individuals that represent them while in battle. With the dark undertones expressed in each anime, the characters experience a similar distress and fear when dueling with their opponent. From this, playing these card games can have a profound impact on their lives.
Yu-Gi-Oh! The Official First Season - Trailer
---
Final Thoughts
That concludes Honey's Recommendations for 6 Anime Like Lostorage Incited Wixoss. As there isn't any particular order to our list of 6, we also recommend such titles as C: The Power of Soul and Possibility Control, which utilizes a very similar plot; and Mahou Shoujo Ikusei Keikaku (Magical Girl Raising Project), where the argument both lays in the identical "fight for your life" theme. In comparing all of these suggestions, we know there are other anime similar to Lostorage Incited Wixoss. Let us know what we've missed and what you would suggest to us and other readers? Leave your comments below!
---
---