También puedes leer este artículo en:Español
Intensely cute and undeniably enjoyable, Shakunetsu no Takkyuu Musume (Scorching Ping Pong Girls) specializes in the vigor of a sports anime, combined with the emotions and everyday obstacles of a group of school girls. The relationship that arise between Agari Kamiya and Koyori Tsumujikaze, and the rest of the members of the ping pong squad, are heartfelt and earnest, and seemingly irreplaceable.
Fans, undoubtedly, will miss the incredible pairing between the intensity of ping pong and the sweetness of the character's genuine personalities. A combination of that caliber is rare, and fans naturally might worry that finding an anime similar to it would be challenging, if not downright impossible. Rest assured. Listed below are 6 anime that are like Shakunetsu no Takkyuu Musume, which hopefully will be just as much of an ace for viewers as the original.
Similar Anime to Ping Pong Girls
1. Ro-Kyu-Bu (Ro-Kyu-Bu ~ Fast Break!)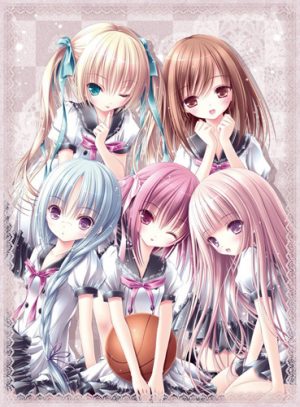 Episodes: 12
Aired: Jul 1, 2011 to Sep 23, 2011
Hasegawa Subaru, an athletic basketball prodigy, had intended to join the basketball team at Nanashiba high, only for his hopes to be ruined by allegations against the team's captain supposedly harboring inappropriate feelings for the coach's daughter. At his aunt's urging, he continues his basketball-minded lifestyle by agreeing to coach a team of young girls.
Both Ro-Kyu-Bu and Shakunetsu no Takkyuu Musume specialize in following the obstacles a group of young girls must face while participating in sports. While Ro-Kyu-Bu focuses more on the efforts of Subaru attempting to train the girls to become better basketball players, Shakunetsu no Takkyuu Musume specifically engages with the dynamics between the girls on the ping pong team. A fan of Shakunetsu no Takkyuu Musume can still enjoy Ro-Kyu-Bu.
Full of comedy, sports, and kawaii girls, Ro-Kyu-Bu is a must watch for any fans of Shakunetsu no Takkyuu Musume. Its sweet antics and humor can satiate fans hungering for more after Shakunetsu no Takkyuu Musume's end.
---
2. Long Riders!

Episodes: Currently Airing
Aired: Oct 8, 2016 - currently airing
A touching, well-paced slice of life anime that combines sports with true emotional depth, Long Riders! follows the story of Ami Kurata, a girl who recently entered university and sadly possesses little athletic ability. Strangely, after seeing a bike outside of the train station, Ami becomes obsessed with immersing herself into the world of cycling. Soon enough, she is completely engulfed with mastering the sport.
The characters in Long Riders! are sweet and genuine; as the genre of the anime includes slice of life, the pacing is more relaxed, allowing time for the character's to attempt to figure out the challenges in their own lives. Similar to Shakunetsu no Takkyuu Musume, it is the characters and their endearing tenacity that truly captures the fans' hearts. Both anime possess a more heartfelt theme of achieving triumph, and both anime are thoroughly enjoyable.
As Long Riders! is still currently airing, it is the perfect show to jump into and begin watching. Catch up while the anime is still live and watch the plot develop.
---
3. Bakuon!!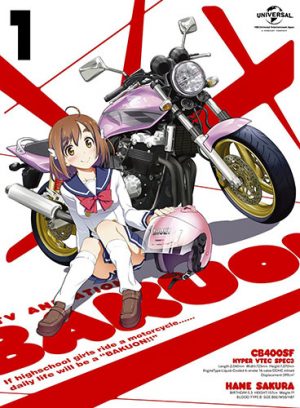 Episodes: 12
Aired: Apr 5, 2016 to Jun 21, 2016
What can be better than a slice of life anime focusing on a group of high school girls? A slice of life anime that is all about a group of high school girls in a motorcycle gang. Bakuon!! follows the ditzy yet lovable Sakura Hane as she joins a biking group at her all-female high school. Upon seeing fellow student Onsa Amano speeding to school on her motorcycle, Sakura becomes determined to receive her own license and enter the world of biking.
Both Bakuon!! and Shakunetsu no Takkyuu Musume follow a tenacious and endearing group of girls devoting themselves to a sport. The plot of the anime is based upon a school activity, and while motorcycling is not exactly a sport, it is still a consuming activity that the girls in Bakuon!! devote themselves to.
Sweet with just enough spice to keep viewers continuously interested, Bakuon!! is an anime that will fill the hearts of fans left heartbroken by the end of Shakunetsu no Takkyuu Musume. Overflowing with cute characters and the relaxing plot expected from a slice of life anime, Bakuon!! is a must watch show.
Bakuon!! Highschool motorcycle Trailer
---
Any Anime Like Ping Pong Girls?
4. Bamboo Blade

Episodes: 26
Aired: Oct 2, 2007 to Apr 1, 2008
Kojirou teaches kendo at Muroe High School, and sadly, he's totally broke. After scrounging around for a way to get extra cash, he finally stumbles upon an opportunity; if he can create a team of kendo fighters that can win against his senpai's team, then for a whole entire year, his meals will be free. Charming and light-hearted, Koujirou and the girls of the kendo club must recruit members and train in attempts to become an elite team.
Bamboo Blade and Shakunetsu no Takkyuu Musume have common characteristics; the focus of both shows is on a group of girls and the sport they play. A school comedy with a female cast, Bamboo Blade might have more comedic elements than Shakunetsu no Takkyuu Musume, but the tones of both shows are still similar. The overall mood of both anime are light, as the girls struggle to overcome obstacles and become friends.
The anime, combining elements of comedy, sports, and school, is full of moments for a variety of fans to enjoy watching. A well-paced, hilarious show with genuine characters and intense sport action, Bamboo Blade is undeniably a worthy successor to Shakunetsu no Takkyuu Musume.
---
5. Ao no Kanata no Four Rhythm (Aokana: Four Rhythm Across the Blue)

Episodes: 12
Aired: Jan 12, 2016 to Mar 29, 2016
Set in a fantasy high school where technological advancements, called Grav-Shoes, has given residents of the Four Islands Archipelago both the ability to fly and play the sport of Flying Circus, a lovable yet ditzy girl named Asuka Kurashina transfers to the elite Kunahama Academy. The game of FC consists of touching buoys attached to poles and other players to score points, and it fascinates Asuka, who is determined to join the school's small club despite her clumsiness.
Full of energy and drama, Ao no Kanata no Four Rhythm is successful as both a school and a sports anime. Both Ao no Kanata no Four Rhythm and Shakunetsu no Takkyuu Musume focus on a central female cast that is dedicated to participating in a sport; however, Ao no Kanata no Four Rhythm possesses more sci-fi elements that give the anime a unique flair as compared to just another normal sports anime. Additionally, both main characters are transfer students in the anime.
Ambitious and emotionally salient, Ao no Kanata no Four Rhythm is a crowd-pleaser. Combining drama, fantasy, sports, and the accessibility of an everyday school life, the anime possesses a genre for any fan to enjoy, and especially a fan of Shakunetsu no Takkyuu Musume.
---
6. Ping Pong The Animation

Episodes: 11
Aired: Apr 11, 2014 to Jun 20, 2014
Peco and Smile are two steadfast friends who are both heavily invested in the sport of ping pong: Peco burns with ambition to compete and claim victory to the title of the best ping pong player, while Smile appears to showcase no initiative whatsoever. However, despite their differences, the two boys have stuck together through thick and thin, bound by their mutual love for the game. Whatever the odds and whatever the consequences, Peco and Smile persevere over their obstacles, fueled by the joy of ping pong.
Both Shakunetsu no Takkyuu Musume and Ping Pong The Animation devote themselves to the sport of ping pong. The intensity both anime exhibit is similar; however, Ping Pong The Animation delves in much deeper upon the psychological aspects that coincide with competition, whereas Shakunetsu no Takkyuu Musume places more attention on the obstacles and triumphs the girls on the ping pong squad must face.
A solid sports anime that grips viewers with its intensity and its avant garde art style, Ping Pong The Animation remains captivating throughout its entirety. Thoroughly enjoyable and a surpisinginly heartwarming tale, fans of Shakunetsu no Takkyuu Musume will definitely enjoy watching Ping Pong The Animation.
Ping Pong - Official Trailer
---
Conclusion
While it is undeniably sad once a show ends, there are still plenty of options similar to Shakunetsu no Takkyuu Musume that possess the same amounts of excitement and enjoyability. Many of the shows listed above feature a group of cute and determined school girls that band together through their love for the sport in order to overcome difficulties. Others showcase the grueling intensity of sports and the effect that rigorous training has on the characters. Whatever the case, all of the anime listed are great options when searching for shows similar to Shakunetsu no Takkyuu Musume.
What other sport anime are your favorites? Do you think another show would have been a better fit on this list? Let us know what you think in the comments below!
---