También puedes leer este artículo en:Español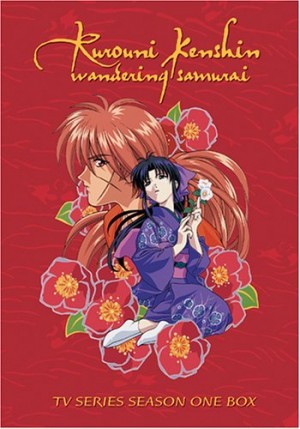 If you're looking for animation to fill your Easter holidays, and feel inspired by the blooming season to watch a Samurai marathon, why not begin with one of the best series of the genre? Rurouni Kenshin: Meiji Kenkaku Romantan, better known as Samurai X; an anime that has become a favorite of many generations, and will pump you up to continue exploring other options with the same theme.
So here we have for you 6 anime recommendations like Rurouni Kenshin, that will put you in a good mood, and help you to spend your spring break in a great way.
Similar Anime to Rurouni Kenshin: Meiji Kenkaku Romantan / Similar Anime to Samurai X
1. Samurai Deeper Kyo

Episodes: 26
Aired: Jul 2002 - Dec 2002
As our first selection for you, is Samurai Deeper Kyo, an anime series that tells the story of Mibu Kyoshiro a normal looking man, that keeps a low profile, because he fights with himself to keep at bay "Onime-no-kyo" or "Demon eyes Kyo", an assassin soul that sleeps within him, and have a price on his head for the murder of 1000 men.
Just like Kenshin Himura in Samurai X, Mibu Kyoshiro from Samurai Deeper Kyo, share the same internal fight to overcome his past, leaving behind the skilled swordsman/killer that he once was, while trying to have a normal and pacific life. Another point in common, is that they both help a tenacious girl to reach her goals; Kenshin helps Kaoru to rebuild her martial arts school, and Kyoshiro ends up helping Yuuya to find her brother's killer.
One of the strongest characteristic of this series, is the continuous internal confrontation of Kyoshiro, to maintain control of his own conscious being, because while Kenshin has his heart wavering between fighting or not under his own control; Mibu Kyoshiro has this struggle represented in two totally separate entities inside one body, each of them so different that are barely conscious one of another.
If you are looking for an anime full with battle scenes, bits of comedy and supernatural powers, Samurai Deeper Kyo is a good option to continue in the mood of sword fighting action.
Samurai Deeper Kyo Trailer
---
2. Mukou Hadan (Sword of the Stranger)

Episodes: Movie
Aired: Apr 2007
As a second recommendation, we bring you a classic tale of redemption, "Sword of the Stranger", so don't miss out the chance to bring a snack and get comfortable in your favorite place, because this anime, 95 minutes long, will keep you in your seat for what it is, a good samurai movie.
This animated movie, tell us the story of Kotarou, an orphan, and his faithful dog Tobimaru, and their daily struggle to survive, not just from hunger or the violence of the era in which they live, but from a mysterious Chinese organization that wants to capture Kotarou for their obscure purposes. Luckily for the boy and his dog, a Ronin called Nanashi, saved him from danger, and became his bodyguard in the journey they have to undertake, to try to keep the young Kotarou from harm.
Sword of the stranger, shares with Rurouni Kenshin that, both main sword fighting characters are red-headed, which makes them stand out, and sometimes even, be mistreated for having foreign blood. Also, both anime leads share their struggle to overcome the past and the nightmares that haunts them; all the blood they spilled in the fights that made them infamous. Drifting without purpose, Kenshin Himura and Nanashi, both figuratively put away the sword, until fate reunites them with persons that, little by little, enter their hearts, and makes them worth defending until death, redeeming them.
Rather than a romance, like in Samurai X, Sword of the Stranger, centers the human element of the story in a tale of friendship; and then, in a very straightforward way, fills everything else with action; leaving us with an anime without pretentions and easy to enjoy, because of the beautifully made battle scenes.
Sword of the Stranger Trailer
---
3. Bakumatsu Kikansetsu Irohanihoheto (Intrigue in the Bakumatsu: Irohanihoheto.)

Episodes: 26
Aired: Oct 2006 - Apr 2007
Developed in the Bakumatsu, the era where Kenshin Himura made his reputation as the "Battousai", is where our next recommendation. Intrigue in the Bakumatsu: Irohanihoheto; an unusual anime series, that introduces a story based on facts about Japanese History; using supernatural elements as an allegory of how the thirst of power and political ambitions can ruin a nation.
The plot of this series starts with Youjirou Akizuki, a stoic samurai, that, being tortured by his past failure to protect his mentor Sakamoto Ryōma, witnessing his death; pushes himself into the duty of destroy a powerful mystic artifact, that is manipulating the high spheres of power in Japan. As the bearer of the legendary sword, Getsuruitō (Moon Tear Sword), our young protagonist, gets involved in the struggle of the different factions that seek the control the country; and involuntarily, ends up in the middle of the revenge plot of the Yuyama Troupe, a wandering group of kabuki artists under the leadership of Kakunojo Yuyama.
Intrigue in the Bakumatsu: Irohanihoheto, shares primarily two aspects with Rurouni Kenshin, first, the heart stirring encounters between two of the main characters Akizuki and Kakunojo, charged with chemistry and longing, just like the evolved relationship between Kaoru and Kenshin in the final season of Samurai X series. Second, the intensity of the action and choreographies of the fights, bringing the same feeling of excitement, in the encounters were the samurais and their katanas, level up to skilled firearms fighters, giving us an amazing spectacle of east versus west.
Intrigue in the bakumatsu: Irohanihoheto Trailer.
---
Any Anime Like Rurouni Kenshin: Meiji Kenkaku Romantan / Any Anime Like Samurai X ?
4. Ryō

Episodes: Short Film
Aired: Mar 2013
If after number three of this list, you are still feeling the need for more action, we recommend you to refill your snacks and prepare for this great animated short film: Ryō
Written with the Japanese kanji for "Dragon", Ryō tell us a story based on the fictitious character, of a very young and extraordinarily skilled samurai, that served as an aide and bodyguard of Sakamoto Ryōma, one of the Japan's most famous and charismatic Historical figures.
Using a war as a setting, this short animation superbly portraits the chaos at the end of the bakumatsu era, and by accompanying the young Ryo and Sakamoto Ryōma, we become subconsciously allies in his endeavors; giving us a frame that introduce us into the events that make possible the reintegration of Japan into the modern world. One detail worth mentioning about the movie, is the amazing landscapes, for example, the scenic view of the city of Nagasaki is really accurate; if you have the opportunity to see it for yourself someday, don't miss the chance to admire the panoramic view from Glover Garden facing the city port; it surely will make you evoke this anime.
The trait that this short film shares with Samurai X the most, is not just the time period, but the way in which many complicated social situations and pieces of everyday life and history, are explained and delivered in a friendly way; intertwine them with excellent animated action scenes, and you have all in all, a good samurai film that makes you enjoy it's 25 minutes length and leave you with a nostalgic feeling so characteristic of the genre.
"Ryo" PV (English Subbed)
---
5. Hakuouki: Shinsengumi Kitan (Hakuoki: Demon of the Fleeting Blossom)

Episodes: 12
Aired: Apr 2010 - Jun 2010
As our Fifth selection, we introduce Hakuoki: Demon of the Fleeting Blossom, an anime series based on a visual novel, that give the fans, a great assortment of male characters, dress up in cool traditional Japanese clothes to root for.
This anime developed around the same time period were Kenshin Himura, from Samurai X lived; surprisingly goes beyond to please the fans of the otome games, and bases its storyline in real events and characters from Japanese History; giving the audience, the feeling of learning something interesting in a fun way.
Hakuoki: Demon of the Fleeting Blossom, tell us the story of Yukimura Chizuru, the daughter of a researcher, that after his long absence, decides to go to the city of Edo looking for him; as a way to protect herself, she disguises as a man, but the moment she steps into the capital, began to be persecuted by strangers, and ends up in the middle of a frightening fight between her pursuers, and two bloodthirsty beings. In her moment of peril, our heroine is saved by the Shinsengumi, and because she witnessed mysterious events, is brought to their operations center, where she gets to known the members of this famous group; who struggle to unravel the mystery behind the violent attacks in the city, and Chizuru's father disappearance.
Just like in Samurai X, Hakuoki delivers a plot were little by little the characters get involved in a world of politics and intrigue, showing us a good drama, tainted with romance, fantasy, comedy and after introducing good designed characters based in real life history personalities, a lot of cool fighting scenes to get you entertained.
Hakuoki Trailer
---
6. Gintama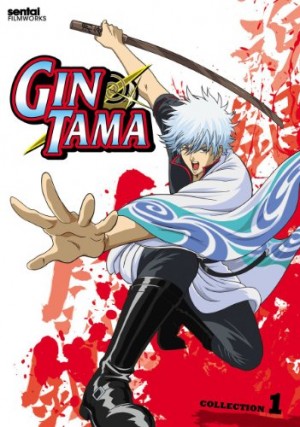 Episodes: 201
Aired: Apr 2006 - Mar 2010
For number six, we bring to the pool of suggestions a lot of humor: Gintama, Silver soul; an anime series that lures you in with samurais and cool designed characters, and delivers hilarious situations in a Sci-Fi world where the old Japan meets outer space alien invasion.
Gintama is a very popular series adapted from the renowned Shounen Jump Magazine's manga of the same name; featuring Sakata Gintoki, an extraordinary skilled samurai that leads a very easy go looking life, and the adventures in which he ends up getting involved, while searching for an ends meet. Together with his companions: Kagura, Shinpachi Shimura and his loyal pet Sadaharu, these four friends always find a way to make a job request, a fun disaster that will make you laugh and enjoy every episode.
Compared with Samurai X, Gintama shares, not just the samurai setting, but the fact that is one of the few anime series that entertains his audience with jokes that introduce them unsuspectingly, in real life history facts, or Japanese culture details; that's why after 201 episodes, Gintama retains its freshness despite using time after time, it's strong suit; the parody, reflecting what is going on in the urban fashions in Japan.
Gintama Opening
---
Whether you're a Samurai X series fan, a Japanese history follower, or a serious samurai enthusiast, we hope you enjoyed these anime recommendations, because each in their way, give you just that; lots of fun, a piece of knowledge, or at least the curiosity to explore other cultures, like the Japanese, that in western eyes look so mysterious and afar. Feel free to comment, we always appreciate your feedback and suggestions. See you soon!
by Jo. Hernandez.
---