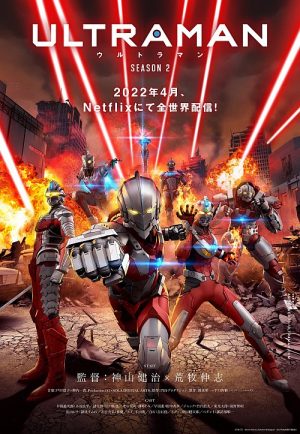 Many kids in the past loved the idea of being a superhero and vanquishing bad guys with some corny special ability or while wearing a strange—but sometimes cool—suit. It's why series like Power Rangers, Kamen Rider, and the original Ultraman series—like Ultraman, Shin Ultraman, and Ultraman Z—captured our hearts as kids and even now as adults. Yeah Ultraman Z might be super corny to some but to us, even now watching heroes in suits is still awesome…and a bit silly. When Netflix decided to produce Ultraman as an anime series—animated by Production I.G.—we knew we had to binge the series and we did without hesitation. Recently, Ultraman season 2 dropped and we did review it but we knew that wasn't enough. We haven't ever looked at anime similar to Ultraman but that is corrected today. Here are 6 Anime Like Ultraman!
Similar Anime to Ultraman
1. SSSS. Gridman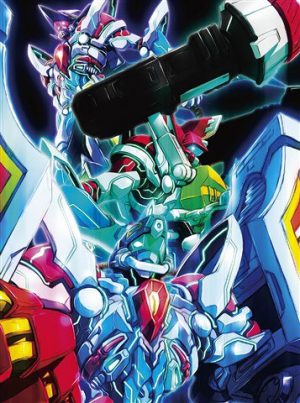 Episodes: 12
Aired: October 2018 – December 2018
A young man awakens in his room and realizes he has been struck with amnesia. Helped by his apparent classmate, he learns his name is Yuuta Hibiki but that doesn't help much with another strange issue he's dealing with. Unknown to those around him, Yuuta can hear a voice from a computer that claims he must become Gridman and save the world. Listening to the voice after a giant creature attacks the town, Yuuta becomes Gridman, a special warrior who might be the only means of keeping the town from falling to an evil menace lurking in the shadows…
SSSS.Gridman—based on the western series Superhuman Samurai Syber-Squad and Gridman the Hyper Agent—was an anime that really reminded us of the greatness of tokusatsu now in anime form. Every episode brought us back to our days of watching Ultraman and reminded us why we still love the newer Ultraman like Ultraman Greed and Ultraman Z. Those who kind of want to relive their childhoods but with an anime twist will love SSSS.Gridman and its sequel to SSSS.Dynazenon!
SSSS. Gridman PV
---
2. Gatchaman Crowds

Episodes: 12
Aired: July 2013 – September 2013
Life was normal for Hajime Ichinose…until she met with a being that made her into a legendary warrior of Earth. Now one of the hidden warriors called Gatchaman, Hajime must join a secretive group in stopping an alien race that wishes to wipe out all of humanity! Dubbed MESS, these aliens are all too ready to show their destructive ability and how they desire nothing more than a world free of humans. Hajime will need to power up and join fellow warriors if she wishes to protect her home of Tachikawa City!
Gatchaman has had a very similar life to the Ultraman franchise. Starting off as an anime that aired way back in the 70s—like UltraSeven which aired before many of us were born in the late 60s—Gatchaman has somehow survived the test of time and returns in Gatchaman Crowds. This superhero-themed anime is a hidden gem that a lot of people missed when it aired in 2013 and that is a shame to us here at Honey's Anime. We loved the cool cast of quirky characters and equally loved the stellar animation from studio Tatsunoko Production! Ultraman fans might want to try out Gatchaman Crowds and then thank us later for the recommendation!
Gatchaman Crowds Official Trailer
---
3. Kyoushoku Soukou Guyver (Guyver: The Bio-Boosted Armor)

Episodes: 26
Aired: August 2005 – February 2006
Mild-mannered high schooler Sho Fukamachi wanted nothing more than to just live a normal life and maybe get noticed by his best friend's sister Mizuki Segawa. Unfortunately, when Sho and his friend Tetsuro stumble upon a strange device near a lake…Sho's world changes forever. Upon fusing with the strange alien-like armor in the device, Sho ends up the target of a hidden alien group called Chronos and their warriors dubbed Zoanoids. Now donning the powerful Guyver Unit, Sho must defeat these evil entities and somehow end Chronos once and for all.
Guyver: The Bio-Boosted Armor is a series that many older anime fans recognize as it has had quite a fair share of adaptations! Guyver originally started off as a manga series way back in the mid-80s and then became an anime series, a live-action movie series, and a rebooted anime which is the one we're mentioning presently. Like Ultraman and the many, many adaptations of it, Guyver has always stayed alive in the anime world thanks to having a dark take on the usual alien vs monster genre. Like the dark tale found in Ultraseven and the current Netflix Ultraman series, Guyver is a perfect watch for those who feel guys in suits need a bit of blood, guts, and mature themes!
---
Any Anime Like Ultraman ?
4. Garo: Vanishing Line

Episodes: 24
Aired: October 2017 – March 2018
In Russell City, life is anything but calm and quiet. Thanks to the evil known as Horrors, people face possible death and madness from the negative emotions they are born from. Luckily, the secretive Makai Order has given one man named Sword the strongest weapon against Horrors in the form of the Golden Knight. Now with his special Garo armor and abilities, Sword has found himself in a mystery involving a young girl and her missing brother.
Garo has definitely found itself mirroring the longevity of Ultraman by having numerous versions and takes on the armor-wielding anime series. One of the newest Garo series is Garo: Vanishing Line animated by the famous MAPPA studio and one of our favorite more mature action anime of 2017/2018. Watching Sword summon the Golden Knight is like watching Shinjiro summon Ultraman and do battle with those who threaten innocent lives! Garo: Vanishing Line is one of our favorite Garo adaptations—there are a multitude of them both in anime and live-action format—so we highly recommend it to those who loved Ultraman seasons 1 and 2.
Garo: Vanishing Line Official Trailer
---
5. Samurai Flamenco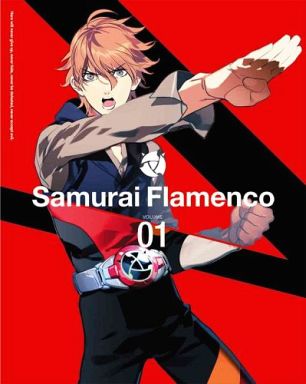 Episodes: 22
Aired: October 2013 – March 2014
Since his early days as a kid, Masayoshi Hazama has wished he could protect Earth as some form of a superhero. Despite having no actual powers and weaponry, Masayoshi has taken it upon himself to lead a dual life. By day, he's a famous model but at night, he transforms into the unknown hero Samurai Flamenco! Little does Masayoshi know that several chance meetings with people like police officers Hidenori Gotou and Jouji Kaname will make his dreams come true! However, being a hero as Masayoshi will learn isn't like being a Super Sentai ranger…
Many people know about tokusatsu series like Super Sentai—aka Power Rangers in America—and obviously, Ultraman but true fans of the genre will know about the hidden gem Samurai Flamenco! What we loved about this surprising anime series is that it takes the idea of tokusatsu and kind of twists them. When you reach the ending of Samurai Flamenco—and you will once you watch episode 1—you will be left mouth agape and truly shocked. Trust us fellow otaku, if you love tokusatsu, you'll love Samurai Flamenco!
Samurai Flamenco PV
---
6. Tiger and Bunny

Episodes: 25
Aired: April 2011 – September 2011
Within Stern Bild City, heroes and villains exist. Those with the power of NEXT decide to either use their super abilities to either help those around them or become villains! Hero TV keeps tabs on those who become superheroes and when they are famous they earn Hero Points to eventually earn the coveted title King of Heroes! Wild Tiger—whose real name is Kotetsu Kaburagi—has found his rating dying as he distances himself from other heroes and thus has made him a bit of an outcast. In a last-ditch effort to keep him relevant as a hero, Tiger is paired with a rather strange up-and-coming hero dubbed Bunny. Can these two heroes work together and save the day or will their personalities lead to more problems in Stern Bild City?!
Our last recommendation is one of the cooler superhero anime we've seen in our time as anime viewers, Tiger and Bunny. Akin to Power Rangers and other tokusatsu works out there, Tiger and Bunny feels like the best way to still love guys in superhero costumes as adults. Ultraman fans will love the fights in Tiger and Bunny and the cool transformations/abilities used by the heroes. Tiger and Bunny has two seasons and even a movie so there's plenty of this awesome superhero anime for you to binge to your heart's content!
Tiger and Bunny Official trailer
---
Final Thoughts
There are a dozen adaptations of Ultraman and we can list them all like Ultraman Zero, Ultraman Tiga, Ultraman Z, Ultraman Orb, and even the soon-to-release Ultraman Decker! What this shows is that Ultraman will still be alive and well in the future and with great anime like the recent Netflix adaptation—which has a third season on the way—we know Ultraman will never die in the hearts of fans!
We have listed our favorite anime like Ultraman but let us know which series you love and why! Be sure to also tell us if you have any recommendations that we might have missed! For more 6 Anime Like lists, like this one, keep stuck to our tokusatsu crazed hive here at Honey's Anime!
---