También puedes leer este artículo en:Español
Each new season means something different to every person but to an anime fan, it brings a whole new world to them. A chance to experience some excitement or romance they may have otherwise not gotten to. Specifically, action anime that releases the adrenaline we all seek out for in the middle of our midterm studying!
This Fall 2015's action anime line up straight up does not disappoint; the mixture of new and old makes for a season of action packed goodness and killer plot.
1. One Punch Man

Episodes: 12
Aired: Oct 2015 - ?
This action comedy created by Madhouse, originally a comic, is about an extremely average young male named Saitama. He looks less than average but behind the scenes he's actually a superhero on the conquest for strong opponents to beat. The only problem is...he beats everyone with a single punch! The story follows Saitama on his hilarious quest to find someone powerful enough to actually put up a good fight.
Shingo Natsume is the director with his hand in a few hit series, so it's to be expected that One Punch Man will definitely be worth the watch.
One Punch Man Official Trailer
---
2. Aria the Scarlet Ammo Double A (Hidan no Aria AA)

Episodes: 12
Aired: 2015 - ?
Guns and girls lie in wait for us in Aria the Scarlet Ammo! Young Akari Mamiya looks up to world renowned S-ranked Butei named Kanzaki H. Aria and wants to be just like her. Unfortunately, when she took the test she got a much lower ranking score. Her idol, in flesh and blood, offers to give her some pointers on training. But will it be enough?
Some people have beef when anime tries to mix girls and action for added fanservice but I personally love the clash of genres. Kawaii meets heavy metal in this Doga Kobo production of the comic. This is Takashi Kawabata's first major directing position aside from directing numerous episodes in different anime series, but even just from the official trailer we can see this is a higher budget series that we can look forward to.
Aria the Scarlet Ammo Double A (Hidan no Aria AA) Official Trailer
---
3. Lupin III (2015)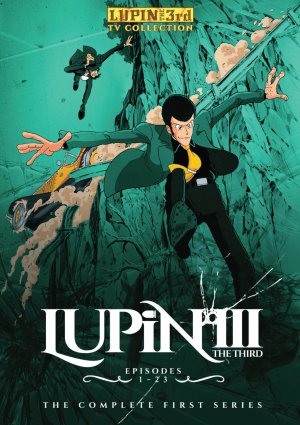 Episodes: 24
Aired: Oct 2015 - ?
A tried and true favorite, Lupin III is coming back for another round of mischief; this time in a blue coat. This comic-turned-classic character, Lupin, will be starring in this series set in Italy and San Marino. Because of this, it will be airing in Italy before it airs in Japan, to stay true to the setting of the story. Producing it is none other than TMS Entertainment with the director being Yuuichiro Yano, who's seen his days of directing.
The actual animation of this updated Lupin is just what you'd hope for; new, fluid movement with crisp animation but still keeping some of the flair of the old versions. I think fans will be satiated and their Lupin thirsts quenched in this long awaited sequel.
Lupin III Official Trailer
---
4. Noragami Aragoto

Episodes: 12
Aired: Oct 2015 - ?
With the same producer and director, Bones and Koutarou Tamura respectively, continuing producing this charm of a series and with both seasons episodes totaling 24, we may sleep more content. Bishamon, the god of combat, is the center of this season with a deep seeded hatred for Yato considering their long, dark history. She has an abnormally large amount of shinki because she can't abandon spirits that are attacked by Ayakashi but can't tend to all of them, causing many problems. There may or may not be some connection to her's and Yato's past that also has to do with the present.
The last season of Noragami was a delight and surely this one will be too. I'm looking forward to continual character progression and, well, some more Yato!
Noragami Aragoto Official Trailer
---
5. K: Return of Kings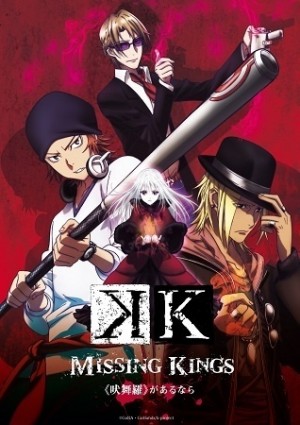 Episodes: 13
Aired: Oct 2015 - Dec 2015
The second season returning with GoHands and Director Shingo Suzuki yet again will also be bringing Director Hiromichi Kanazawa into the mix. The pretense of the series being about certain "kings" of history with great superpowers. Within themselves are clans, distinguished by color. Blue being order, red flames of chaos, irregularities in white and reforms are green.
"Jungle" back in action brings these kings together again and we get to watch the story unfold. Although the official trailer doesn't give us too much to go on, there's not anyone who wouldn't want to see this after witnessing it's prequel's stunning visuals.
K: Return of the Kings Official Trailer
---
6. Soukyuu no Fafner: Dead Aggressor - Exodus 2nd Season

Episodes: 13
Aired: Oct 2015 - Dec 2015
This is a continuation of the series and follows the same storyline. It's 2150 AD and the battle against the silicon-based Festums from outer space continues. Fragments of the North Pole Mir were scattered everywhere and started having free will. Most were hostile towards humans but some actually wanted to ally themselves and help protect mankind. Some who shared this ideal also were both human and Festum combined.
Go Nakanishi directs this fantabulous Xebec Zwei production in this ongoing series. The Fafner franchise goes back a bit and is well received by many, especially with the production company's history. I think we will continue to see similar themes with the last few seasons, in a good way.
Soukyuu no Fafner: Dead Aggressor - Exodus 2nd Season Official Trailer
---
7. Seraph of the End (Owari no Seraph) 2nd Season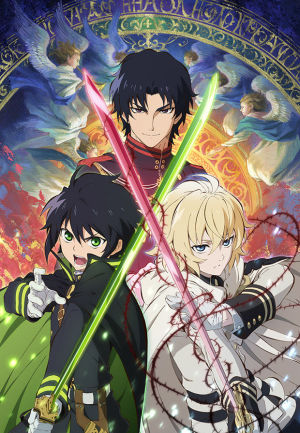 Episodes: 12
Aired: Oct 2015 - Dec 2015
Anybody who has seen Seraph of the End has been waiting for the story to be finished. In the last season, we saw Yuuichirou finally reunited with his childhood best friend Mikaela, who he found was alive; kind of. Mikaela is a vampire and he vows to search for a cure while training using the Cursed Gear. Guren gets word that the vampires will launch an attack in one month on Tokyo but, with this information, they will be the ones to strike first.
I am not the only one who felt a rush of excitement when finding out this series would be getting another season continuing its main storyline because it ended on a cliffhanger. WIT Studio did a fine job and Daisuke Tokudo will continue directing. I believe regardless of what anybody rated the first season as, they will continue to watch this one all the way through!
Seraph of the End (Owari no Seraph) Official Trailer
---
8. Mobile Suit Gundam: Iron-Blooded Orphans (Kidou Senshi Gundam: Tekketsu no Orphans)

300 years after the Calamity War's storyline, the rulers of the world have changed. These new rulers are done with battle but alas, another war cannot be avoided. The foe this time lies elsewhere on Mars. Our main character this time around is Mikazuki Augus, a member of CGS, a private security firm who, along with his team, gets used as decoys by the higher ups. Obviously feeling used and betrayed, they stage a coup d'état and our MC, Mikazuki, ends up in the Calamity War scrap, finding himself a Gundam called Barbatos.
The Mobile Suit Gundam series beginning goes way back and rightly so! Us fans crave mecha to the very core of our beings and we'd have it no other way than to watch our beloved Gundam wars until death do us part. MBS, Sunrise, and Tatsuyuki Nagai produce and direct this series so it's to be expected that it will have lots of action, drama and mecha. And the next, and the next and the next...
Mobile Suit Gundam: Iron-Blooded Orphans (Kidou Senshi Gundam: Tekketsu no Orphans) Official Trailer
---
9. Concrete Revolutio ~A Superhuman Fantasy~ (Concrete Revolutio: Choujin Gensou)

Episodes: 12
Aired: Oct 2015 - ?
Bones produces yet another series this season but with Seiji Mizushima directing this time. In an, ahem, extremely alternate Japan live a variety of superhumans. 20 years after the war, an "age of the gods" has changed Japan drastically. This story asks the question, "What if we put all the fictional stories we were told as children into the world?". Titans, phantoms, goblins, cyborgs, etc. Some hide their identities while others stay hidden in the shadows of society. Others, evil, literally will hide in the shadows of darkness. A world such as this needs order and that's exactly what the Superhuman Bureau does!
The animation and art style is extremely fun and colorful with simple American comic-book style elements. This feels very fresh and I personally look forward to it in contrast to the rest of the series this season. Also, who doesn't love polka dots and mecha in the same series?
Concrete Revolutio ~A Superhuman Fantasy~ (Concrete Revolutio: Choujin Gensou) Official Trailer
---
10. World Trigger: Fugitives from Another World (World Trigger: Toubousha-hen)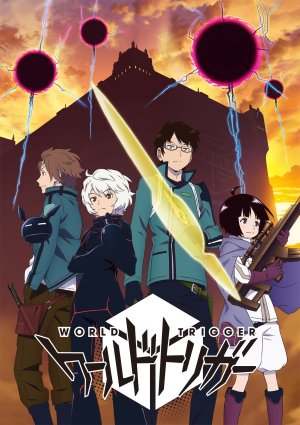 Episodes: Unknown
Aired: Oct 2015 - ?
World Trigger is back for more and so are we! This time, with a completely new, original story not in the manga. It will have new characters, concepts, and more alien technology I'm sure. Toei Animation will continue to produce it and, although very little information has been released, it will nonetheless be similar in its engaging storyline.
---
11. Cardfight!! Vanguard G: Gears Crisis-hen

Episodes: Unknown
Aired: Oct 2015 - ?
Cardfight!! Vanguard G took place after three years with different main characters. Kurono Shindou brought forth a new generation when he used a never before seen clan and thus started his journey along with Shion Kiba and Tokoha Anjou. TMS Entertainment follows up in this second season and the director is currently unknown.
Joining those three are some new characters, Luna Yumizuki and Amu Chono, designed by franchise creator, Akira Ito. The original season was 48 episodes long so fans can only hope to see just as many episodes. Personally, card fights never get old!
Official Trailer
---
12. Monster Strike

Episodes: Unknown
Aired: Oct 2015 - ?
Hiroki Morita is the president of the social networking service Mixi and announced that his role playing action game, named Monster Strike, would be getting an anime adaptation. The game itself is a physics game with some RPG, strategy, and coop multiplayer. There are adorable little monsters and we all love battling monsters, right?
The official trailer took me by surprise with it's animation. It's a strange, but may be welcomed mixture of CG and regular animation. Likely will provide a few good laughs and hopefully an original monster battling storyline. Studio Hibari and director Kazuya Ichikawa will be behind it and should overall be a good series.
Official Trailer
---
13. Garo: Guren no Tsuki

Episodes: Unknown
Aired: Oct 2015 - ?
The capital of an aristocratic culture, Heian-kyo, is supposed to be heavily guarded by a spiritual force field but in reality, only the castle is being protected because the court magi can only do that much. Monsters known as "horror" eat humans after sunset; but lying in wait are a group of heroes that protect the general public from these monsters.
2nd anime adaptation of the Garo series, MAPPA will continue producing with Atsushi Wakabayashi directing. More demons and magic will be had in this adaptation as well as gorgeous character designs and some pretty neat animation styles included. Obviously there will be a new story with all new characters but you should still expect to have similar belly flops when you watch it!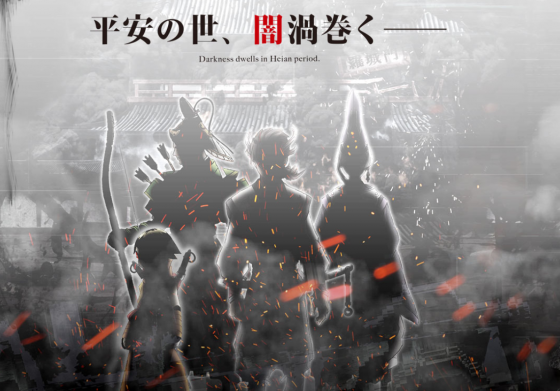 Garo: Guren no Tsuki - PV [AWC]
---
And there you have it. This season's series is one to mark on your calendars and will have you counting down the days! With so many second seasons as well, there's sure to be some questions answered.
Is there any you are especially looking forward to?
---