También puedes leer este artículo en:Español
With the advent of Autumn this year comes yet another brand new anime lineup, featuring a number of very interesting titles in the Drama/Mystery genre. Do you feel like solving some cases and the mysteries behind some gruesome crimes? How about some stories that would trigger that proverbial tingle at the small of your back?
Maybe even an anime that uses a very unconventional art style that makes it more eerie than it already is? If you're looking for Drama or Mystery anime to watch this Fall, this list may just be for you!
Here then, are eight awesome Drama/Mystery titles to watch out for in the coming weeks!
1. Tantei Team KZ Jiken Note

Episodes: Unknown
Aired: October 7, 2015 - ?
Adapted from a series of popular novels, this anime centers around Aya Tachibana, a sixth-grader who finds herself joining the eponymous Tantei Team KZ, a detective team comprised of young people, each with a unique set of skills. Joining the group as the "language expert," Aya finds herself taking part in solving cases with the group, if only the others members can get along!
Helmed by Kazuya Ichikawa, the director behind titles such as Monster Strike and the action-packed shounen anime Shadow Skill 3, Tantei Team KZ Jiken Note sure looks like a very a interesting entry in this year's Fall anime list.
---
2. A Corpse is Buried Under Sakurako's Feet (Sakurako-san no Ashimoto ni wa Shitai ga Umatteiru)

Episodes: Unknown
Aired: October 8, 2015 - ?
Yet another mystery anime that was adapted from a series of light novels, A Corpse is Buried Under Sakurako's Feet is the brainchild of author Shiori Ota and illustrator Tetsuo. The series proved to be very popular, with currently more than 600,000 copies in print. The story revolves around two protagonists, high school student Shōtarō Tatewaki and the beautiful Sakurako Kujyō. Together, the unlikely duo tackle and solve mysteries.
The lineup of the minds behind the series is very encouraging, with director Makoto Kato, who served as the episode director for Servant x Service and Btooom! in the helm and Makoto Bessho, episode director for popular hits Death Note and Attack on Titan, serving as the assistant director. With the novel's storyline, this anime is almost certainly going to be memorable and notable at the same time.
TV anime "To Sakurako's feet are buried corpse" PV first series
---
3. Subete ga F ni Naru: The Perfect Insider

Episodes: Unknown
Aired: October 9, 2015 - ?
This particular title has its roots from a bestselling mystery novel written by acclaimed author Hiroshi Mori back in 1996. The main storyline revolves around Sōhei Saikawa, a member of the Saikawa Research Lab, who, while on vacation meets Moe Nishinosono, the daughter of his mentor. After finding a corpse, the two sleuths begin working together in order to solve a mystery that is soon developing into a terrifying serial murder case.
The 1996 novel was widely successful, garnering praise from both readers and critics alike. In fact, it was so popular that a manga, a Playstation video game, and a live-action adaptation have already been done before. With this said, the anime has some pretty big shoes to fill. Nevertheless, with director Mamoru Kanbe in the lead, this anime just may be one of the best titles that will come out this Fall.
"All is in F THE PERFECT INSIDER" 4th Long PV (WEB only)
---
4. Young Black Jack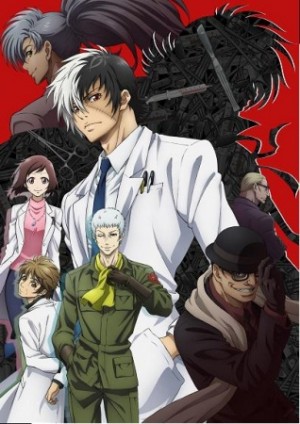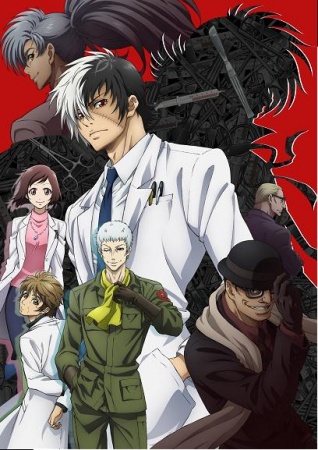 Episodes: 12
Aired: October 2, 2015 - ?
Serving as a prequel to one of anime's most famous stories, Young Black Jack tells the story of Osamu Tezuka's iconic doctor back in his medical school days, when his unique set of skills in the field of medicine are only starting to emerge. Based on a manga that has already proven itself successful, one can only hope that this anime adaptation will do the character, which is arguably the most notable doctor in the world of anime, justice.
So far, early reviews of the anime have noted that the new adaptation has opted for a more modernized, thematically different approach, which surprised a number of hardcore fans of the original story. However, based from the initial impression of professional reviewers, one can really be certain of one thing - this anime has, just like Black jack himself, a lot of tricks up his sleeve.
Blockbuster "Young Black Jack" is TV animated !! 10/1 (Thursday) Start [TBS]
---
5. Kagewani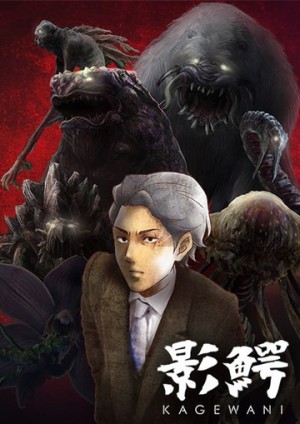 Episodes: 13
Aired: October 2, 2015 - December 25, 2015
Kagewani is quite a unique entry in this year's Fall anime lineup, since the series opted for a somewhat unconventional approach to its storytelling. Telling its story as a series of short films and drawn in a fairly classic style, the story of Sousuke Banba, a scientist attempting to solve the mysteries behind the appearance of violent monsters that suddenly emerged, is something that is very much memorable.
Early reviews of the anime lauded it for its bold approach to its storytelling. The departure of the format from the traditional 20+ minute episode to the shorter, more concise, 7 min episode actually works in the plot's favor, creating a mood that is extremely creepy, and disturbing at the least.
---
6. Kindaichi Case Files Returns (2nd Season)

Episodes: Unknown
Aired: October 3, 2015
Just like Young Jack Black, this anime is based off a bestselling manga series in the past, which is widely regarded as one of the first, and one of the best, real mystery manga ever written. Featuring the adventures of young, genius detective Hajime Kindaichi, the new season of the anime adaptation of this well-loved manga series is much awaited.
So far, the reviews of the first season have been fairly positive, with viewers and critics lauding the series' pace and storytelling. Some, in fact, have even gone as far as comparing the series favorably to Detective Conan, which is arguably the most notable detective anime series ever created. With clever stories, mysteries that are intelligently constructed, the second season of Kindaichi Case Files Returns is surely one to look forward to!
---
7. Owarimonogatari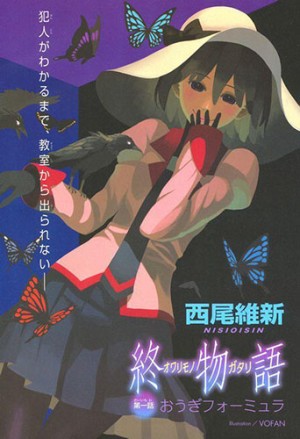 Episodes: 12
Aired: October 4, 2015 - December 20, 2015
Yet another entry into the acclaimed Monotagari series, Owarimonogatari contains several notable arcs in the light novels that the anime is based from. Continuing the story of average high school student turned vampire turned altruistic friend Koyomi Araragi, Owarimonogatari is looking to be one of the best entries into the anime's massive franchise.
Early reviews of this anime have been universally positive, with viewers stating that it is one series that not only honors its roots, it also pushes the story further forward. Some reviewers have even dubbed this anime as a modern classic, with enough intelligent plot twists and realistic character development to keep the viewers guessing.
Owarimonogatari Opening HD - Decent Black
---
8. Kowabon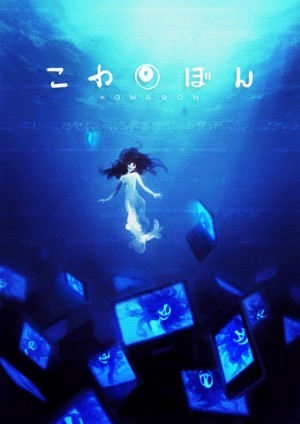 Episodes: 13
Aired: October 4, 2015 - December 27, 2015
Kowabon is arguably the most unique mystery anime that is included in this Fall's list. An original story that features a rare animation technique called rotoscoping, the haunting story f the darker side of technology and the way it takes control of our lives is fully brought into focus. Timely and eerily realistic, this anime is something that has induced chills up many viewers' spines.
Though a number of conventional fans of anime have shrugged off the series' use of live action footage as a basis for the animation sequences, this use of rotoscoping in this anime is nonetheless very artistic. If you do get the chance to check this anime out, I would highly suggest that you try it! I myself am very excited for this, especially since its theme is highly relatable for the common man.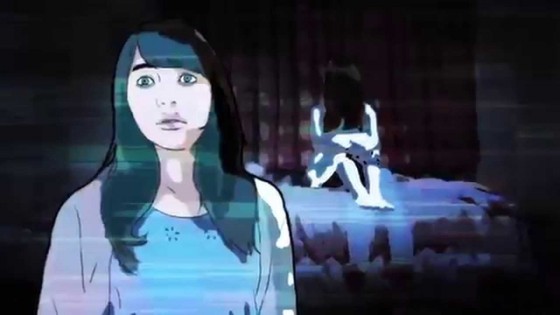 ---
So there you have it, folks! This Fall's list of Drama/Mystery Anime! Do check them all out if you can, and do give all of them a chance by gracing them with your viewership. Every anime in the list begs to show its viewers something different; and in terms of mystery stories, such aim is already half of what makes a plot great. So what are you waiting for?
Let's get to watching these interesting anime!
---