También puedes leer este artículo en:Español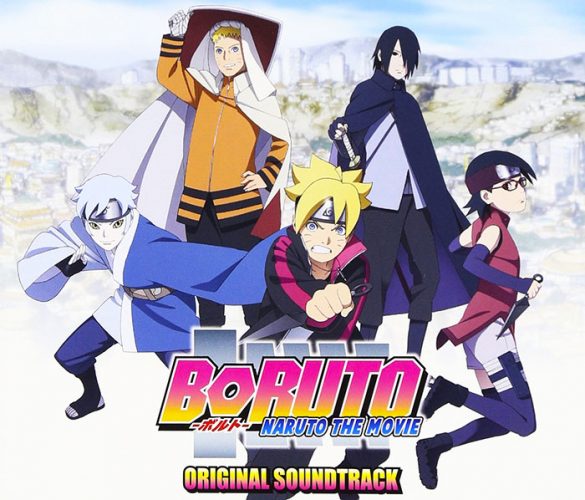 This season, it's all about the action. While action never fails to be a heart-pumping genre, this season promises new releases and much-anticipated second seasons that will please any action fan. From supernatural battles to giant flesh-eating monsters, the newest action anime of Spring 2017 have all of the potential to make a great season of television.
Listed below are the anime in the action genre that have gathered the most hype this season. Some are new releases, some are second seasons, some are based off of different stories and media, but all promise to be engaging to watch. Don't limit yourself to just one; try to watch them all!
8. YU-Gi-Oh! VRAINS

Episodes: Unknown
Aired: May, 2017 to ?
A new addition to a timeless franchise, YU-Gi-Oh! VRAINS has the opportunity to impress a large and dedicated fan base. The new theme deals with trying opportunities outside of one's comfort zone. The main character, Yuusaku, loves blending in. At his new school, he does just that. However, despite his best intentions, Yuusaku keeps meeting others in duels and proving his abilities. Will he be able to stay undetected all semester?
The YU-Gi-Oh! empire is a wonderful mixture of action, battles, and games, perfect for those that love shounen action. Fans can only hope to expect a similar type of show that guarantees adventure in every episode. With the potential to be just as enjoyable as every other show in the franchise, the new series is garnering a lot of interest. The only way to find out for sure is to watch it once the new season begins!
---
7. Shingeki no Bahamut: Virgin Soul

Episodes: 24
Aired: Apr 8, 2017 to ?
Following the adventures of the prior season, Shingeki no Bahamut: Genesis, the world remains functioning, if only due to the revival of Bahamut. However, not all is equal in this new society. The balance between humans, gods, and demons is not kept balanced, and life teeters due to this complication. As humans gather wealth, using demons as slaves to get more money, and the gods begin to see their power falter. What will happen in this new society?
A mix of a variety of different genres, Shingeki no Bahamut is certainly crowd-pleasing. With action, fantasy, and supernatural elements, the intricacy of the world is something to be excited about in itself. The prequel wowed fans with its epic battles and unforgettable fights, so hopefully the new season will continue. Fighting fans should keep an eye out for this anime's release!
---
6. Frame Arms Girl

Episodes: 12
Aired: Apr 4, 2017 to ?
Unique in the fact that this based off a robot toy, Frame Arms Girl has some interesting points in the anime. The show will focus on popular figurines, named Gaorai, Stylet, and Baselard, in their adventures together. Currently, the hype is focused on combining different style elements, such as 3D animation, as well as the connection with the merchandise.
Despite having relatively little information released about the plot, and not being aired until April, its premise seems promising. Fans of figurines and the world of merchandise that surrounds anime might be interested in this mecha adventure. Because it possesses an intriguing concept, Frame Arms Girl is an anime that is on the list to watch out for this season.
---
5. Kenka Banchou Otome

Episodes: 12
Aired: Apr 12, 2017 to ?
Kenka Banchou Otome is a strong contender in this season's new action genre releases. It places the focus on the strength of the main female character, Hinako, who has spent her entire lifetime stuck in tough orphanages. After finding a boy who claims to be her twin brother, and uncovering the violent and dark past that surrounds her, Hinako's life is changed. Convinced to join the savage all boys school instead of her brother, she hides her gender and embarks on a life-changing adventure that could ultimately end with her becoming the heir to a famous Yakuza clan.
Kenka Banchou Otome promises of have hints of diversity in its episodes, becoming more than simply just the traditional, one-dimensional narrative that action anime can often fall into. Combining both action, romance, and school, the anime dares to create a piece of adventure that appeals to a wider variety of audiences. Based off of a visual novel, this anime has hopes of being rewarding in different types of genres as well as action.
---
4. Boruto

Episodes: Unknown
Aired: Apr 5, 2017 to ?
A completely new series based off of the much beloved Naruto, Boruto follows the son of Naruto on his ambitious adventures to become great. While a manga counterpart has already been released following the adventures of the energetic boy, the series is entirely fresh. A more friendly, action-packed series, Boruto looks to be quite satisfying for fans of the action genre.
Fans can hopefully expect a show quite similar to the Naruto series, one of the most popular franchises in anime. If a similar style is to be expected, the hype for Boruto should be worth it. Characters involved in the original series (Naruto, Sasuke, etc) will undeniably be involved in the series, making it a great addition to prior fans who long to see more of their favorite ninjas in action. Boruto holds the promise of continuing an undying legacy, and hopefully it holds up to the expectations.
---
3. Berserk 2

Episodes: Unknown
Aired: Apr 7, 2017 to ?
An updated version of a classic action anime, Berserk is a fast-paced, action-packed anime that intertwines gore with suspense. Destined to fight monsters until the day that he dies, Guts, the story's hero, defies that fight. With his giant sword named the Dragonslayer, Guts embarks on a tale of revenge in order to get vengeance against the person who once considered a friend who cursed him with his gruesome fate.
The first season set up the baseline for the plot, creating a solid cast of characters and enemies that Guts encounters along the path to his revenge. In the final battle, Guts continues his attempts to fend off the encroaching corpses, to seemingly no avail. The ritual to revive Griffith's using the Demon Child was unfortunately successful, and undeniably changed the course of the world as the character's knew it. Left in disarray and uncertainty, only the answers in season 2 will be able to provide solace to questioning fans.
---
2. Boku no Hero Academia 2

Episodes: 25
Aired: Apr 1, 2017 to ?
A refreshing superhero action anime whose last season aired in 2016, fans have not had to wait long for the next part of the story to be released. However, that certainly does not diminish the anticipation for season 2. Boku no Hero Academia is set in a world where nearly 80% of the world's population possesses some sort of quirk, or super power. Izuku Midoriya however, did not possess that ability. Until he met a hero whose quirk could be passed down, and chooses Izuka as his successor.
Last season might have ended with a victory against Shigaraki and his secret weapon, the Noumu, but it certainly did not spell the end for Izuku's enemies. It can easily summed up with the good guys might have won the battle, but not the war. Who knows what lurks in waiting for season two? After seeing All Might sapped of energy and essentially defenseless, leaving only Izuku to protect everyone. It certainly is not the end for the villains, and for the fighting between the heroes and the villains, and only time will tell how this next season develops.
---
1. Shingeki no Kyojin 2 (Attack on Titan 2)

Episodes: 12
Aired: Apr 1, 2017 to ?
Easily one of the most famous action genre anime that has been released recently, garnering a huge cult following, the new season of Shingeki no Kyoujin is undeniably the most anticipated release. Fans have been anxiously awaiting for years to see where the plot develops, after major discoveries were made at the end of the last season. The world of Titans is bloody, gory, and full of secrets, that elevates itself beyond simple-minded good guys versus bad guys and dares to explore the psychology of humanity. Intense stuff.
The last season ended with multiple discoveries, as well as deaths. One of the most appealing factors about Shingeki no Kyoujin is that it does not latch onto beloved characters and never let them go, but rather, dares to let them die. With the discovering of other shape-shifting Titans, like Eren, and a close friend to the characters at that, the new season builds the anticipation for an explanation into that secret. Who else is a Titan? How did they become like that? What else is existing there outside of the wall? Fans are plagued by these types of questions and hopefully, in this new season, they'll receive some answers.
---
Final Thoughts
Overall, this season's action releases seem to be top notch! Only time will tell how good these new episodes prove to be, but hopefully the hype holds up. Will you watch all of the anime mentioned on this list? Let us know in the comments below how the season plays out, and what your take on the action shows are.