Beastars 2nd Season

Genre:
Drama, Horror, Romance, Supernatural, Psychological
---
---
---
Official Images / Key Visuals
Synopsis
"I'll get stronger in order to survive in this society and overcome my natural instincts."
Legoshi has begun to accept himself as a carnivore and taken the first step in his relationship with Haru.
However, just when it seems like things are going back to normal, a new crisis emerges - the culprit of the unsolved murder case is still at large! Meanwhile, the Shishigumi, one of the back-alley gangs, have come back from their defeat and are trying to gather power once again.
With all these new challenges, will Legoshi be able to protect what's truly important to him?
Voracious appetites, carnal desires, and a need to be acknowledged by society... This is a story of young animals facing the many challenges of youth.
Characters & Voice Actors List
Legoshi (deer)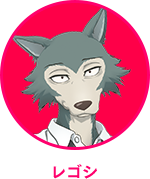 Voice Actor: Chikahiro Kobayashi
---
Legoshi is a gray wolf in his second year of high school. However, despite his strong carnivore appearance, he has a very gentle, sensitive, and quiet personality. He's not very good at talking to those around him, so people tend to think he's a little strange. He tries not to stand out too much and supports the drama club as a stagehand.
Haru (dwarf rabbit)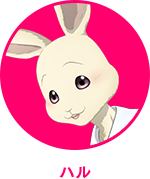 Voice Actor: Ayaka Senbongi
---
Haru is a dwarf rabbit in her third year of high school. She's small, adorable, and true to herself. Since she's had many relationships, the other girls tend to bully her, but she handles it well. She's captain of the gardening club, which is on the verge of being disbanded.
Louis (wolf)
Voice Actor: Yuki Ono
---
Louis is a red deer in his third year and the star of the drama club. Due to his good looks and wealthy family, he's a charismatic figure at Cherryton Academy and a model candidate for the title of Beastar. He's very strict with himself and never opens up to anyone.
Juno (wolf)
Voice Actor: Atsumi Tanezaki
---
Juno is a gray wolf in her first year. She's an actress in the drama club. Although she is very cheerful and hardworking, her beauty often arouses jealousy in others. She wants a partner of the same species, so she thinks Legoshi would be perfect for her.
Jack (dog, labrador)
Voice Actor: Junya Enoki
---
Jack is a labrador retriever in his second year. He's Legoshi's roommate. He's very friendly and kind but is easily frightened. He and Legoshi grew up together, so he's one of the few who understands Legoshi's true nature. He is very smart and has some of the best grades in the school.
Bill (bengal tiger)
Voice Actor: Takaaki Torashima
---
Second year at Cherryton Academy. He belongs to the acting troupe of the drama club. He has the opposite personality to Legoshi and is a cheerful and sociable person, but he also has an ambitious and violent side. Proud to be a carnivore, he often clashes with Legoshi.
Gouhin (panda)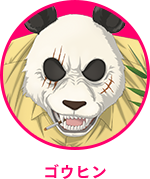 Voice Actor: Akio Otsuka
---
A psychosomatic physician who works in "Uraichi", a city for carnivorous animals. He teaches Legoshi everything from carnivorous instincts to combat techniques. A 39-year-old batuichi who can be relied on, who has a bad mouth but takes good care of Legoshi and helps him whenever he's in a pinch with no regard for danger.
Ibuki (lion)
Voice Actor: Taiten Kusunoki
---
A member of the back-city gang, Shishigumi. While there are many rough members, he has a calm and rational personality, and sometimes shows concern for others. His trademark are his glasses.
Free (lion)
Voice Actor: Subaru Kimura
---
An Indian lion who is a member of the Shishigumi and has a scar on his face. He has a ferocious personality and takes the lead in battles and conflicts, but he also has a playful side. Unlike Ibuki, he has not been able to accept the new leader.
Pina (dall big horn)
Voice Actor: Yuki Kaji
---
A gorgeous narcissist playboy. He was scouted by the drama club after summer vacation and belonged to the acting troupe.
Theme Songs

Opening Song: "Kaibutsu" by YOASOBI

Adaptation

"BEASTARS" (Manga)


Main Staff

Original Creator: Paru Itagaki
Director: Shinichi Matsumi
Script: Nanami Higuchi
Character Design: Nao Otsu
Original Illustrator: Nao Otsu
Music: Satoru Kousaki (MONACA)
CG Director: Eiji Inomoto
(Credit Honey's Anime when you use our description.)
---