Blue Lock

Genre:
Sports, Action, Shounen
---
---
Official Images / Key Visuals
Characters & Voice Actors
Yoichi Isagi:
Ura Kazuki
An unknown high school forward. He dreams of becoming an ace striker for Japan and winning the world cup. During the prefectural finals, he had a chance to score but passed the ball instead, and he still regrets that choice. He joined the Blue Lock Project for the chance to transform his life and fulfill his dream.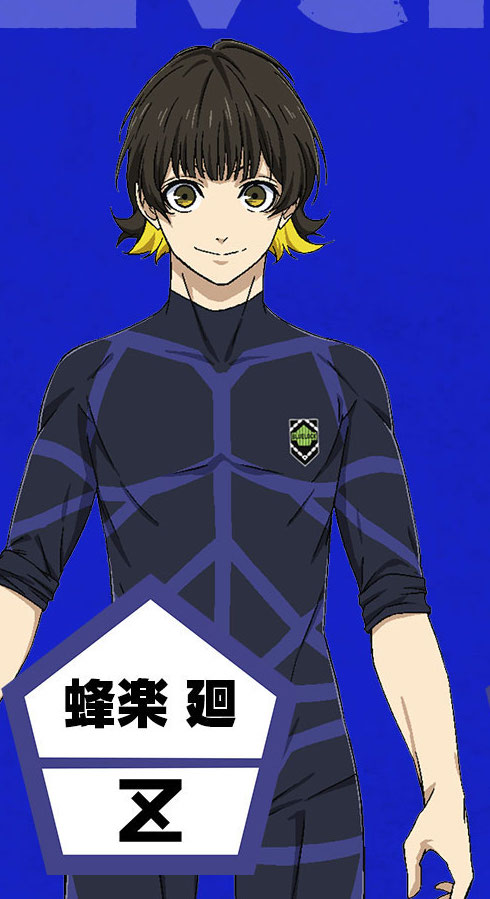 Meguru Bachira:
Tasuku Kaito
Eccentric and enjoys doing things his own way. He is an outstanding dribbler and loves to run wild during matches. In the dormitory test, he's teamed up with Yoichi and takes an unnerving interest in him, which eventually develops into a firm friendship. 
Rensuke Kunigami:
Yuki Ono
A young man brimming with sportsmanship and machismo. He respects fairness above all. He's blunt, but passionate, earning the trust of his teammates. Has a very good physique and makes excellent shots with his left foot.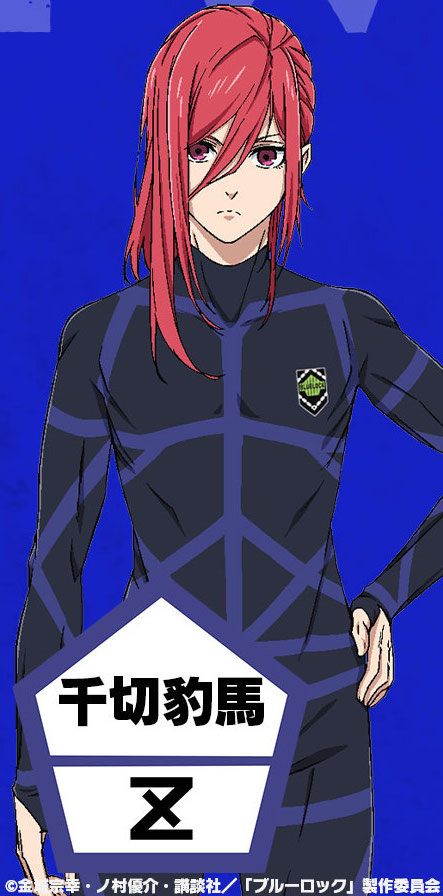 Hyoma Chigiri:
Soma Saito
A boy with an androgynous appearance, who keeps his skills private from his team. Because of his appearance, composure, and laid back attitude, he's been dubbed the "Selfish Princess"
Adaptation

"Blue Lock" (Manga)


Main Staff

Original Creator: Muneyuki Kaneshiro
Director: Tetsuaki Watanabe
Assistant Director: Shunsuke Ishikawa
Script: Taku Kishimoto
Series Composition: Taku Kishimoto
Character Design: Yu Shindo / Kenji Tanabe / Kento Toya
Sound Director: Fumiyuki Go
Original Illustrator: Yusuke Nomura
Music: Jun☆Matsuyama
(Credit Honey's Anime when you use our description.)
---