También puedes leer este artículo en:Español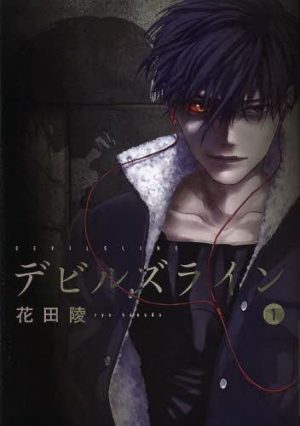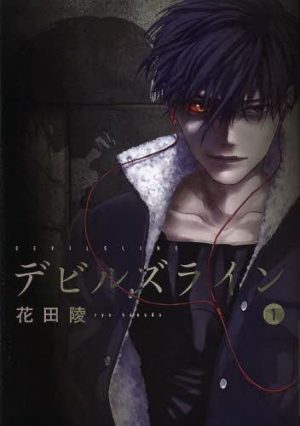 Devil's Line

Genre:
Action, Seinen, Vampire, Romance
---
---
Honey's Highlights
So is this a romance like Jitsu wa Watashi wa or like Vampire Knight?
Oh Vampire Knight for sure. Look at the visual. Anzai is biting someone. Expect something dramatic like Blood+
I dunno but I heard that this series has quite a few female fans. I'm sure the ladies like me will be all over this.
Meanwhile the director is brand new to the anime scene. Let's see what he can do. He is also working on Comic Girls this season.
Official Images / Key Visuals
Synopsis
A world where devils and humans coexist.
Every time when the hearts of these two individuals draw close, it is the existence of the devil that pulls the two of them apart. What fate awaits these two, and what exactly are "devils"?
The ultimate story of love begins now!
Three Episode Impression
If there was one anime that had a great first episode this season, it'd be Devil's Line. Taking a similar plot from the likes of Tokyo Ghoul or Ajin, we have a society in which Devils are integrating into alongside humans, but there is much discrimination against Devils and the dangers they pose to humans, even if it is legal. However, it seems that humans tend to be victims to Devils. The first episode started off rather thrilling with danger and the possibility of romance and then, the anime has started to become focused on romance, which took away from much of the suspenseful feeling I got at the beginning. I was hoping for something like Ajin where Devils are being persecuted and they would rise up against the human objectors, but it feels like Devils are just trying to suppress themselves so that they can just survive, not thrive. The latest episode's ending presents to us something more, but who knows what will happen now that we've hit the 3rd episode mark. Will it continue to get more boring or will it get more exciting with the introduction of a murderer? Who knows, but I won't be holding my breath with the way things have been going in the first 3 episodes.
Characters & Voice Actors List
Yuuki Anzai

Voice Actor: Yoshitsugu Matsuoka
---
Yuuki is an investigator who belongs to Group F of the Metropolitan Police Department Public Safety Fifth Division. His specialty is dealing with incidents connected to the Devil Incident. He too bears characteristics as a Devil himself, but it seems that he no longer harbors a desire for blood sucking. His upbringing is shrouded in mystery.
Tsukasa Taira

Voice Actor: Yui Ishikawa
---
Tsukasa is a first-year Ph.D. student. After her friend was saved by Anzai, she becomes an acquaintance of his and starts to entertain a special idea.
Hans Lee

Voice Actor: Ryouhei Kitamura
---
Hans is a mixed blood vampire and human hybrid who has long blonde hair and has heterochromia. His address is always changing, he appears at unexpected places and moments, and he has an easygoing personality. He always has a portable container of human blood on hand, and even if he craves blood, he never becomes ferocious.
Takashi Sawazaki

Voice Actor: Yoshimasa Hosoya
---
Takashi is the team leader of Group F of the Metropolitan Police Department Public Safety Fifth Division and Yuuki's direct supervisor. He's extremely quiet, and he has gained the deep trust of the members of his group. He has previous experience of working with a Devil in an investigation pair as a member of the First Division.
Juliana Lloyd

Voice Actor: Miyuki Sawashiro
---
Juliana possesses an elegant beauty akin to a Hollywood actress, and she is an investigator of Group F of the Metropolitan Police Department Public Safety Fifth Division. She is a Devil as well and compared to humans, she has an overwhelming amount of physical power that she makes the most of in her investigations work. She has a habit of teasing Yuuki who is younger than her.
Kirio Kikuhara

Voice Actor: Takahiro Sakurai
---
Kirio is the team leader of Group A of the Metropolitan Police Department Public Safety Fifth Division and commands an army of investigators who look into Devil incidents. He has the outward appearance of an elite investigator of the Metropolitan Police Department, but he has a hidden side to himself as well. His personality is cold and cruel to the point that if it is to accomplish his goal, he will sacrifice even his own subordinates.
Takeshi Makimura

Voice Actor: Hiroshi Kamiya
---
Takeshi is an investigator belonging to Group B of the Metropolitan Police Department Public Safety Fifth Division. He entered the force at the same time as Takashi. Group B has many human investigators, so they are permitted to act independently after terror attacks. This means that Takeshi often accompanies Takashi on his investigations.
Nanako Tenjou

Voice Actor: Nao Touyama
---
Nanako is a member of the terrorist organization CCC which seeks the destruction of all Devils. She is a sniper who only aims her gun at Devils to kill them. Due to a past incident with them, she has an abnormally deep-seated hatred for Devils.
Theme Songs

Opening Song: Eclipse by Shouta Aoi
Ending Song: Sotto Toketeyuku You ni by Mamoru Miyano

Adaptation

Manga


Main Staff

Original Creator: Ryou Hanada
Director: Yoshinobu Tokumoto
Assistant Director: Hideaki Nakano
Script: Kenji Konuta, Ayumu Hisao
Series Composition: Kenji Konuta, Ayumu Hisao
Animation Director: Senri Kawaguchi, Toshimitsu Kobayashi
Sound Director: Tooru Nakano
Original Illustrator: Ryou Hanada
Music: Kana Shibue
(Credit Honey's Anime when you use our description.)
---