This year marked the first time that E3 was open to the public -if you were willing to pay the price and were quick enough to buy tickets. It was also the first time Honey's Anime attended to cover the most important electronics expo in the west! From booths too big to even be called that, to bigger-than-life photo ops and, of course, cosplay, E3 was packed, bustling and with longer lines than ever.
Basic Information
When was it established
May 11–13, 1995 at the Los Angeles Convention Center.
Length of Event
3 days - June 13-15, 2017
Place / location
Los Angeles Convention Center, Los Angeles, California.
Cost
Free for industry professionals and press
3-day Fan Pass: $249 (First 1,000 were $149)
3-day On-site Pass: $995
Hotels
There are plenty of hotels near the LA Convention Center, but they fill up almost a year in advance, so if you want to stay close to the action, book early! Some of the nearest hotels are the Ritz Carlton, J.W. Marriott, Hotel Figueroa, and the Ace Hotel, where the PC Gaming show was held this year. Of course, the farther from the LA Live area you go, the lower the prices, but they still fill up, so you should still consider early booking.
---
Company / event message for fans / attendees
"E3 is the world's premier event for computer, video and mobile games and related products. At E3, the video game industry's top talent pack the Los Angeles Convention Center, connecting tens of thousands of the best, brightest, and most innovative in the interactive entertainment industry. For three exciting days, leading-edge companies, groundbreaking new technologies and never-before-seen products will be showcased. E3 connects you with both new and existing partners, industry executives, and the biggest fans of video games providing unprecedented exposure to emerging markets. E3 is where it all starts."
What to expect
The first thing you should expect at E3 are lines. Lots and lots of lines -or queues for our friends on the other side of the pond. From the moment you pick up your badge, to the high-tension wait for the doors to open each day, you will have to be in line if you want to get to experience anything. Especially if you want to get your hands on any upcoming games. To give you an idea, the doors opened at 12:00 pm on the first day; the line started to form at 9:00 am! And if you wanted to try out Bethesda's VR titles, you better have been prepared for a 4 to 6 hour wait. For some, just playing one game is worth sacrificing an entire day at the expo. While lines are a normal occurrence at E3, the inclusion of the regular attendees really did add to it. For example, when the PS Vita was being demoed, the line took no more than 3 hours.
The next thing to expect, are gigantic booths from all the major gaming companies. Nintendo, Sony and Microsoft are usually the three -quite literally- giants on the show floor. These are usually adorned with characters, bringing gaming worlds to life, huge photo opps and, of course, tons of gaming stations showing off all the up-and-coming titles, which, really, is why any of us would be there in the first place.
---
What to bring?
As with any other crowded convention, attendees need to keep in mind that the cost of everything will be high and that they will be there for the better part of the day for several days. As such, we recommend bringing a backpack with the following:
What You Will Need
・Snacks
Waiting and gaming is hungry work
・Water / refillable water bottle
There are water fountains you can use to refill it.
・Hand sanitizer
Too many people trying too many games
・Cash
Always a good idea. Though most vendors take cards, it can get so crowded their wifi can have issues.
・An external battery pack for your phone
・A handheld console or other type of entertainment for those long lines
・A camera
For all the amazing stuff you'll see and cool people you might meet!
---
What to do While There / What is Available
Gaming (duh!)
The main attraction at E3, and what brought 15,000 non-industry visitors this year, are games. Freshly announced, beta versions, new downloadable content, and of course, the newest technology. In what could be compared to a gamer's Disneyland, we find these gaming treasures housed within castles of innovation and surrounded by the hoards of fans just dying to play.
Here are some images of this year's main booths!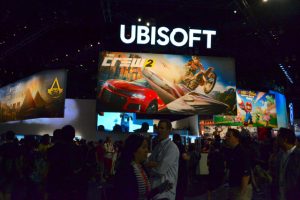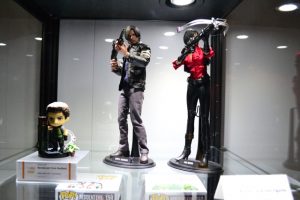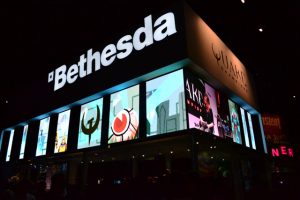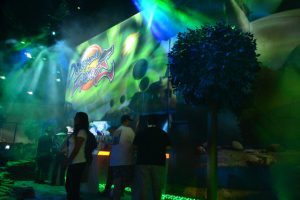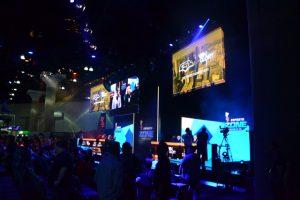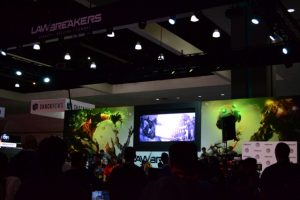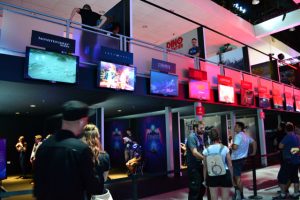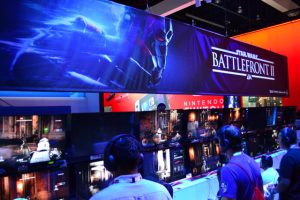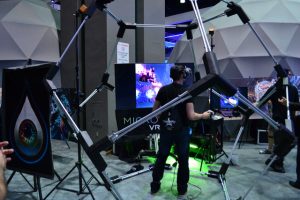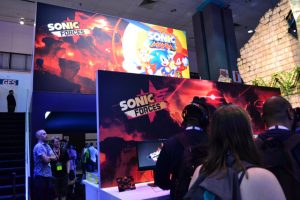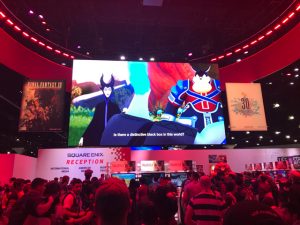 Photo Opps & Exhibits
Something that is never missing from E3, and seems to have been in a larger scale this year for the attending fans, are the carefully crafted setups built specifically to make you feel like you're interacting with some game character or vehicle or even like you're inside your favorite game. Of course, we had to take some shots of those for you as well!
E3 Coliseum
As battle-y as the name sounds, this was more of a place for fans, professionals and press to get together and get first looks of upcoming games, listen in on panels and even performances. Some of the titles of the events at the E3 Coliseum this year were: God of War: Behind the Curtain, Inside Bungie, Project Scorpio: The Most Powerful Place to Create and Play, and New Realities: Gaming in VR, AR, and Gaming. Some panels even had some unexpected names, like Jack Black (yes, the actor). Where else can fans listen to and interact with some of the most influential entertainment creators of their time!?
Cosplay
Where there are otaku, there will be cosplay. I'm not sure if anyone has ever said that, but it should be written somewhere as an otaku law. And while, with mostly professionals in attendance in the past, cosplay was relegated to booth babes working for gaming companies, adding in the otaku factor allowed for some pretty great cosplay sights! Not nearly as many as you'd find at an anime convention, but still, here's what we saw.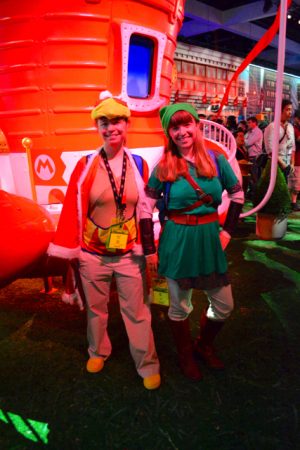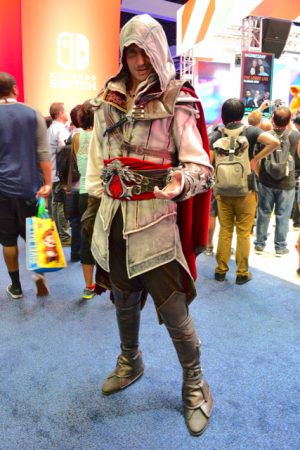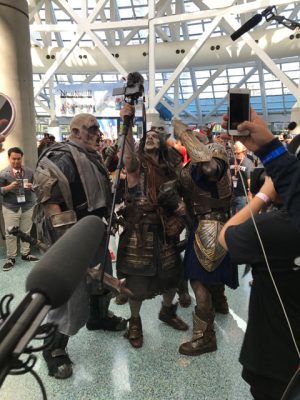 Final Thoughts
As somebody who has always attended E3 as an exhibitor or press, I can honestly say that the addition of fans in the crowd did change the way E3 works and feels quite a bit. E3 has become a strange combination between the exclusive tech event it was and a big anime/gaming convention in the style of PAX; and some don't like it. Many complained about things like longer lines than usual, 'too many fanboys', etcetera. But it also seems unfair that the fans don't get to attend an event that is, in all honesty, there to develop technology and entertainment for them. If there is one lesson to take away from this is that perhaps industry/press and fans should each get their own day and/or sections of the show. But that's just what I think!
What about you? Did you attend E3? Have you attended before 2017? What was your favorite part? Let us know in the comments below!
---