Fruits Basket: The Final

Genre:
Drama, Romance, Shoujo, Slice of Life, Supernatural
---
---
---
Studios:
TMS ENTERTAINMENT
Promotional Videos / PV
Official Images / Key Visuals
Synopsis
It's the first time this part of the story will be animated.
It's now been about a year since Tohru has started living in Shigure's house and become familiar with everyone in the Soma family. However, even now with a year gone, she's still curious about the curse they all have.
With a gathering of all twelve family members coming up, Tohru, Yuki and Kyo have to think of their destiny, their future, and actually make a decision...
Characters & Voice Actors List
Tohru Honda
Voice Actor: Manaka Iwami
---
Tohru is a student at Kaibara Municipal High School. She lost her father early on in her love and ever since her mother passed away, she has lived in a tent by herself. She comes to live together with her classmates Yuki Souma, who hires her to do housework, and Kyo Sohma, who views Yuki as his rival. She's a bit naive and is a bit quirky, but she is frequently earnest and has a kind heart.
Yuki Soma
Voice Actor: Nobunaga Shimazaki
---
Yuki is Tohru's classmate. On top of being handsome, he is excellent at sports and he even has a fanclub. Even though he is referred to as a prince in his school, he's absolutely awful at cleaning and tidying up, and he has no cooking skills at all. He currently lives with his relative, Shigure Soma.
Kyo Soma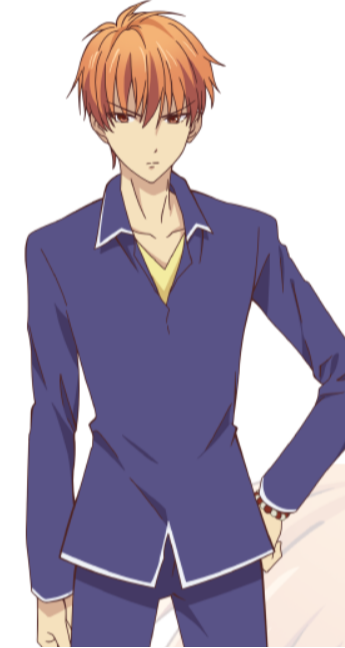 Voice Actor: Yuma Uchida
---
Instead of going to the high school he passed to get into in his hometown, Kyo went to the mountains for training. His reason was that he wanted to become strong enough to beat his rival, Yuki. However, at the order of the head of the Soma family, he goes to live as a freeloader at Shigure's house. He is then forced to attend classes with Tohru and the others at Kaibara Municipal High School. He is short-tempered, but he has a kind heart.
Shigure Soma
Voice Actor: Yuuichi Nakamura
---
Shigure is the guardian of Yuki and Myo. He has a gentle disposition, but due to no one being able to pin him down, no one knows what he really is thinking. He works as an author and when it gets close to his deadline, he goes and disappears causing all sorts of problems for his editor. He's almost always in a kimono.
Hatsuharu Soma
Voice Actor: Makoto Furukawa
---
Hatsuharu is normally a very quiet and collected person who does things at his own pace, but if he gets angry he loses it completely. He refers to this side of himself as "black". He's one of the people who actually understands Yuki.
Isuzu Soma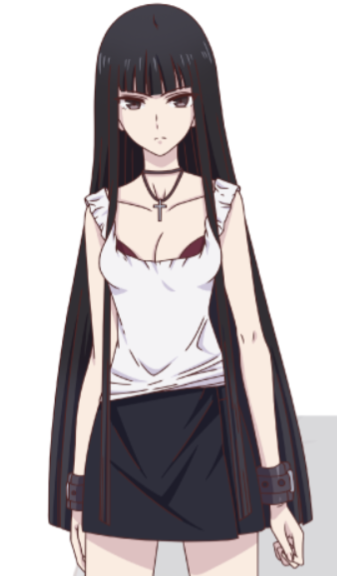 Voice Actor: Aki Toyosaki
---
She doesn't get along with her parents and thus she's currently living with Kagura. She doesn't really go to school. She has a big scar on her back.
Momiji Soma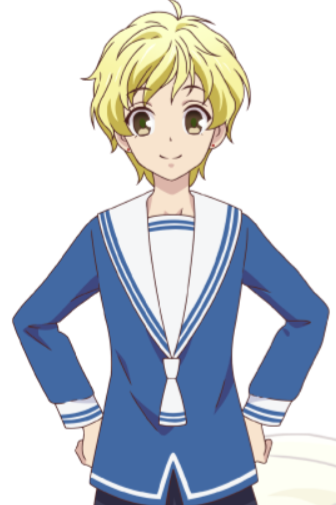 Voice Actor: Megumi Han
---
Momiji is half-German on his mother's side which allows him to be able to speak German. In contrast with his childlike appearance, he has a mature side to himself.
Akito Soma
Voice Actor: Maaya Sakamoto
---
Akito is the head of the Soma family. She uses her authority and violence to restrain the family members and doesn't think much of it. She relies completely on the "bond" that holds the Soma zodiac members together.
Kureno Soma
Voice Actor: Yuichiro Umehara
---
Kureno is one of Akito's favorites, so he is always by her side. Because of this he rarely leaves the Soma house and there are very few who know anything about his background.
Machi Kuragi
Voice Actor: Ai Kakuma
---
Machi is the accountant for the student council. She can't stand when things are perfectly organized and thus her apartment, in which she lives alone, is also very messy.
Kyoko Honda
Voice Actor: Miyuki Sawashiro
---
Kyouko was Tohru's mother. She used to be a delinquent. Her husband passed away early, so she had to raise Tohru on her own, but unfortunately Kyouko too passed away in an accident.
Adaptation

"Fruits Basket" (Manga)


Main Staff

Original Creator: Natsuki Takaya
Director: Yoshihide Ibata
Series Composition: Taku Kishimoto
Character Design: Masaru Shindo
Sound Director: Jin Aketagawa
Music: Masaru Yokoyama
(Credit Honey's Anime when you use our description.)
---