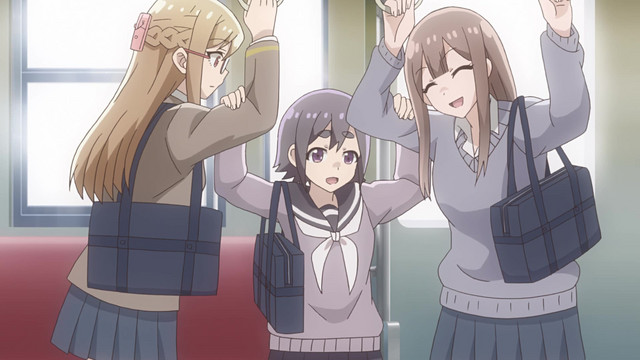 Three Girls, One Anime
Episodes : 12
Genre : Slice of Life, Comedy, School
Airing Date : April 2019 – June 2019
Producers : Seven
JoshiKausei (Joshi Kausei) Introduction and Story
Momoko Futo, Mayumi Furui, and Shibumi Shibusawa are just your average high school gals, spending time after classes lounging around without a care in the world. Viewers get a glimpse of what life is like through the eyes of these three cuties. As the day unfolds, we watch them enjoy the simple pleasures of life, such as going out for delicious desserts. And as the world isn't totally perfect, we also observe the girls hit a few bumps on the road, but the girls are always cheery and positive no matter what comes their way! Momoko, Mayumi, and Shibumi somehow are able to see the light in any occasion.
Why You Should Watch JoshiKausei (Joshi Kausei)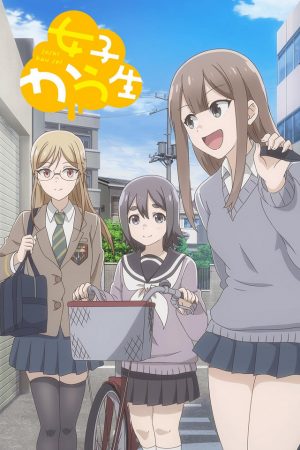 1. Silence is Golden
JoshiKausei provides us little in the way of storyline and purpose. It also is without dialogue. As such, the animation and the music that complements our characters are up for interpretation. JoshiKausei lets viewers "fill in the blanks," and that is exciting in and of itself!
2. To The Point
JoshiKausei is a series that shares a very easygoing story accompanied by simple animation and a minimal cast of characters. With all of these components, this anime lacks a lot of details. With that being said, this is something we often see when each episode runs at about 3 minutes. JoshiKausei is an anime that gives you the chance to run through it quickly so you can catch the next show on your list.
3. It Is Relatable
JoshiKausei shows a few daily events of Momoko, Mayumi, and Shibumi that are noteworthy and outstanding. From an unlucky daily horoscope to a flock of crows out to get you by dropping off their shh—you know? Maybe even an unfriendly encounter on the bus? Essentially, there are at least one or two occasions where we can definitely point out, "Yeah, that happened to me before."
Why You Should Skip JoshiKausei
1. Fan Service Fillers
Nothing screams JoshiKausei like fan service, and every episode offers a lot of it! While watching the series, we can't get through one episode without any shots peeping the boobs, the butt, or crotch. So JoshiKausei and its countless scenes of fan service is one to skip if you are turned off by this. By enticing viewers with fan service each episode, it distracts from the rest of the cute and endearing stuff.
---
Final Thoughts
So, friends, what do you guys think? Is JoshiKausei a show you'd check out or Nah? We at Honey's highly recommend you watch this anime if you enjoy a sweet slice of life story with a little bit of spice. Let us know what you all think by leaving your suggestions and comments! Thanks, and see ya!
---