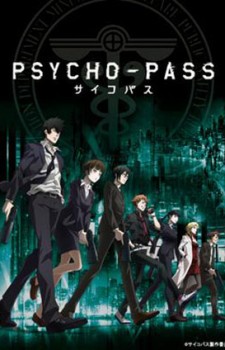 Thirty years after the conclusion of the original Blade Runner, Blade Runner 2049 brings us further into the future as we join a new Blade Runner named Officer K. Upon discovering a deep-hidden secret that has the potential to rip the world apart, he goes on a quest in search of the long-missing Detective Deckard from the first film, hoping to save humanity and himself in the process. If you enjoyed this latest installment in this epic sci-fi adventure, we have brought you some suggestions of anime titles to check out that contain a bit of what makes Blade Runner 2049 so intriguing.
Like Blade Runner 2049? Watch Akira!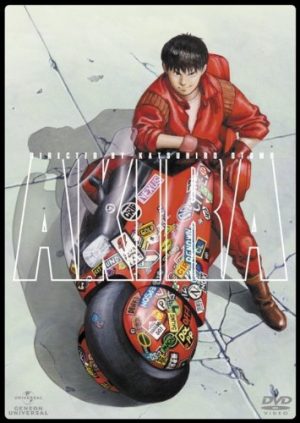 Episodes: 1 (Movie)
Aired: July 1988
In the future, Tokyo is cloaked in the chaos that was left by the psychic outburst of a young man some decades earlier. Neo-Tokyo has risen to take the old city's place and with it comes a rise in criminal activity and poverty. Among the many participating in the gang wars which riddle the street, there is the Capsule gang spearheaded by Shotaro Kaneda. In the midst of a turf war with a rival gang, they are interrupted by a strange individual who appears to have escaped from a lab. The sudden arrival of this person causes a large accident, engulfing Tetsuo Shima in the chaos. This new accident triggered psychic abilities within Tetsuo and may bring a new form of destruction not seen since the calamity experienced decades earlier.
Major Similarities Between Blade Runner 2049 and Akira
1. Cyberpunk
One of the overarching similarities that link Blade Runner 2049 and Akira together is their shared history of helping to establish the genre of Cyberpunk on the screen. Cyberpunk typically involves storytelling in futuristic settings, yet instead of seeing a utopic future full of hope and innovation, we see the degradation of society as a whole, becoming seemingly dystopic. In Akira, we see this through the establishment of Neo-Tokyo which appears to be taken over by gang wars and crime, all in spite of technological advancements.
2. Renegade Protagonist
In Blade Runner 2049, we journey alongside Officer K from when he is given a particular assignment by his department to seeing his spiraling further and further into an existential crisis, questioning the rules he follows and his very existence. This leads him to go off-script of what his superiors expect of him. In Akira, we are shown a renegade of a different kind in Shotaro Kaneda, who was always born on the brink of society, having grown up in an orphanage and establishing his own gang with his friends. Shotaro exhibits his quality as a protagonist as he ventures to put a stop to the violence which his childhood friend, Tetsuo, is causing.
---
Like Blade Runner 2049? Watch Psycho-Pass!
Episodes: 22
Aired: October 2012 – March 2013
A century from now, Japan is seeing great prosperity and order under the guidance of a new watchful rule of law known as the Sybil System. The job of this new system is simple: to properly detect and measure anyone's Psycho-Pass This is done to see any psychological imbalances in its citizens that would pose a danger to upsetting the peace the government and system have established. Akane Tsunemori is a bright citizen of Japan who wants to see this justice upheld by joining the police force. Beginning her new job, she is forced to work alongside Enforcer Shinya Kougami, who is regarded as a latent criminal due to his Psycho-Pass score. While in this new role, Shinya will soon discover the cracks in the system she wants to protect, all the while taking down criminals who seek to rip it apart.
Major Similarities Between Blade Runner 2049 and Psycho-Pass
1. Machinery integrated into rule of law and governance
Just like how in Blade 2049 we see the integration of Replicants, robots in human form, into the actual wing of law enforcement known as Blade Runners, so do we see artificial intelligence integrated into the law enforcement system in Psycho-Pass' 22nd century Tokyo. Both machines, in one way or another, fulfill an insurmountable role in maintaining relative peace in their respective states. Where one plays the detective, another plays the role of Big Brother.
2. Special police units formed to address crime anomalies
Just like in the first film, Blade Runner 2049 sees the use of a special police unit known as "Blade Runners" who take on special jobs pertaining to the hunt for replicant-related crimes. In Psycho-Pass we see special "enforcement" squads created from latent criminals who assist the police in tracking down citizens who show criminal behaviour and irregularities in their Psycho-Pass score. Both teams are equipped with special technology to handle the threats they have been assigned to face.
Final Thoughts
We hope that fans of science fiction and cyberpunk have enjoyed this list and that it sends you off down a new rabbit hole of anime to uncover. What did you think of the similarities? Were there two other anime that deserve a spot in this comparison? Let us know in the comments.
---