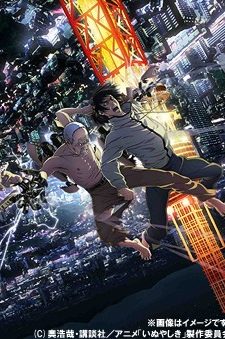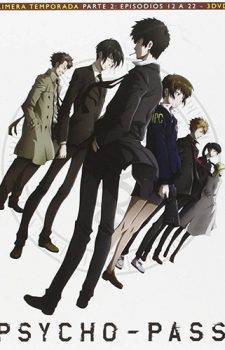 Love, Death & Robots was a unique hit in 2019 for animation in the West because there aren't many adult-oriented animated media that aren't strictly comedy shows or movies. Love, Death & Robots was an anthology of shorts that imagined interesting worlds under all sorts of science fiction settings. As the title of the anthology states, there were plenty of love, death, and robots to be found in the series of shorts and there's no shortage of that in anime either. We found the right combination of adult-oriented content, serious matter, and sci-fi to fill any needs you might want to fill after chugging through that anthology.
Liked Love, Death & Robots? Watch Inuyashiki (Inuyashiki: Last Hero)!
Everything is going wrong for Ichirou Inuyashiki, a 58-year-old man who has given everything of himself to his family. Unfortunately, his family cares very little for him in return. Health problems add up to the social issues he's facing and he discovers that he has little time left after being diagnosed with stomach cancer. Ignored by his family, Inuyashiki breaks down and runs away from home. In a strange set of circumstances, an unexplainable occurrence causes him to transform into an android capable of incredible feats. With his newfound abilities, Inuyashiki finds new purpose as a savior.
Major Similarities Between Love, Death & Robots and Inuyashiki (Inuyashiki: Last Hero)!
1. Robots
Love, Death & Robots has no shortage of stories with robots, like Three Robots and Suits, but the closest Love, Death & Robots gets to Inuyashiki is in Good Hunting. Like Yan, Inuyashiki finds salvation and power in being turned into a robot/cyborg of sorts. With their newfound abilities, they take to the city to protect the innocent although perhaps with differing levels of altruism.
2. Death
Love, Death & Robots has death aplenty, often punctuating every single short. Sometimes these are deaths we celebrate and other times they're more tragic. Inuyashiki has much of the same but most of it is courtesy of the villain Ando and his sociopathic enjoyment of murder. Ando goes out of his way to kill at times, just for the sake of seeing if he'll feel.
3. Bittersweet
Love, Death & Robots is characterized heavily by its twists and turns at the end of each short that would leave you thinking afterward if you weren't rushing headlong into the next short. Inuyashiki allows itself to not give out the easy happy ending and presents a very bittersweet world. Inuyashiki is extremely capable now, but he still has a tough social life to handle and even greater challenges now that he seeks to protect the rest of the world.
---
Liked Love, Death & Robots? Watch Psycho-Pass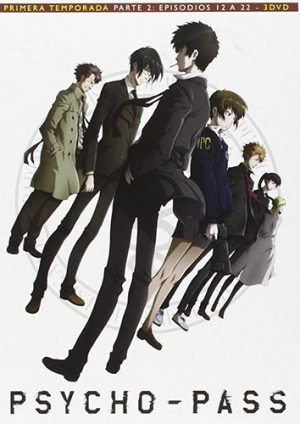 Episodes: 22
Aired: October 2012 – March 2013
Akane Tsunemori is a brilliant woman with a strong sense of justice who becomes an inspector in 22nd century Japan. Criminals are easily identified thanks to the judgments of an A.I. called the Sibyl System which analyzes the mental state of the citizens of Japan. Akane will have to juggle her desire to uphold justice with the morality of the Sibyl System as she tries to keep Japan safe.
Major Similarities Between Love, Death & Robots and Psycho-Pass
1. Dark Future
Love, Death & Robots imagines a lot of darker futures for Earth. Often, we'll be sent to far futures where the Earth has suffered some sort of post-apocalyptic event. In Psycho-Pass, there's no apocalypse, but we see a society that is tightly under the control of an A.I. system that judges everyone on things they seemingly do not have direct control over. Although it may appear good at first glance, under the surface, we quickly discover the corruptness of the Sibyl System.
2. Robots
As we mentioned earlier, Love, Death & Robots is full of the latter with nearly every other story containing some sort of robot. Psycho-Pass has its fair share of robots, cybernetics, and A.I. in its cyberpunk society. Of course, the big hook is that Japan is controlled by an A.I. that may not be as incorruptible and perfect as it seems. In a way, it also resembles Aquila Drift's 'ignorance is bliss' narrative where the perfect world becomes imperfect when you see what's behind it.
Final Thoughts
There's no shortage of anime to watch if you need your fill of Love, Death & Robots, but Inuyashiki and Psycho-Pass will certainly check those itches for you. Fortunately, anime has a ton of adult-oriented anime in the sci-fi genre with new ones coming out every year. Whether its hordes of evil creatures, post-apocalyptic worlds, or stories about time traveling, it won't be hard to find an anime that'll fulfill that need. Do you have a recommendation for fans of Love, Death & Robots? Let us know in the comments below.
---