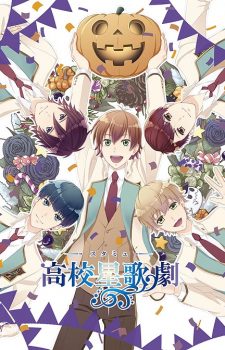 Kanade Amamiya and his friends, the group DearDream, are part of the Rookie division at D-Four Productions. While Kanade wasn't sure of becoming an Idol, once he passed the audition, he decided he'd help DearDream to win the Dream Festival to get their CD debut approved and produced. There are many paths to stardom in the idol business, and Dream Festival shows us one, but once that is over, what other series can give us a similar taste? Here, we talk about two other great shows that tackle the path to becoming the best Idols in the country.
Liked Dream Festival!? Watch Ensemble Stars!!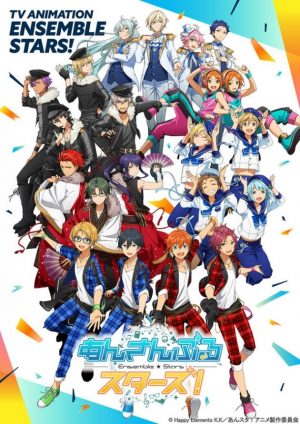 Episodes: 10+
Aired: July 2019 – Ongoing
Trickstar is an idol unit formed by Hokuto Hidaka, Subaru Akehoshi, Makoto Yuuki and Mao Isara at the Yumenosaki Private Academy. As the school specializes in creating male idols, there's a live event known as the DreamFes where they can become the Top Idol. Unfortunately, Trickstar discovers that the student council controls who wins the DreamFes and thus, looking for a change, they decide to challenge the council in their own game.
Major Similarities Between Dream Festival! and Ensemble Stars!
1. Both Series Have a Cast Full of Handsome Boys
One of the main characteristics of Idols is that they're drop-dead gorgeous. No matter what your taste in anime bishounen is, you will find someone to swoon over both in Dream Festival! and Ensemble Stars! Ensemble Stars! has even more units than Dream Festival since it is in a school, so while the extras don't get the spotlight, they're still around for some eye candy.
2. A Live Festival Decides Everything in Both Series
In Dream Festival! the main goal of all rookie Idol units is to win the titular Dream Festival to prove they're ready for the bigger masses, while in Ensemble Stars! the School's units compete in the Dream Festival –the same name even!- to prove they're the best on campus. Both competitions come with huge stakes and a lot of music for you.
3. Both Series Are Part of a Bigger Franchise
Both Dream Festival! and Ensemble Stars! began as part of a multimedia franchise, one by Lantis and Bandai Namco, the other by Happy Elements. This means that both have a lot of CDs, videos, and games for both series that you can enjoy once you finish binging the anime. The sheer amount of goodies from both will hold you up until the next season.
---
Liked Dream Festival!? Watch Starmyu 3rd Season (High School Star Musical 3rd Season)!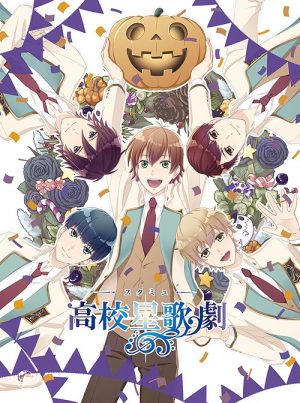 Episodes: 12
Aired: July 2019 – September 2019
Yuuta Hoshitani, Tooru Nayuki, Kaito Tsukigami, Kakeru Tengenji, and Shuu Kuga have become a lot closer as Team Ootori at the Ayanagi Academy. But now they have new challenges since there's a new Kao Council after Ootori left, and just as they're preparing for the Ayanagi Festival, Yuuta and the others find out that there's an opening in the Kao Council, but if they get in, they'd be forbidden from participating in the Festival.
Major Similarities Between Dream Festival! and Starmyu 3rd Season (High School Star Musical 3rd Season)
1. An Extensive Cast of Interesting Characters
Because all the boys in both series are incredibly handsome, they must have different personalities. Yuuta and Kanade are both surrounded by a lot of different people in the school and in the agency respectively, and many of them are so special we just wish they had their own series–besides the audio dramas that both anime have.
2. Both Series Are About the Hard Work Needed to Be an Idol
If you thought that being a pop singer was just a matter of being cute and singing, Dream Festival! and Starmyu are going to make you change your mind. In both anime, we get to see how the members of every unit rehearse and study dance, voice projections, music theory, and more just to make the best show possible for the fans.
3. The Music Is Very Catchy
One of the best parts of male idol anime is that if you like Jpop, you get a lot of different songs in every series. From the opening to the ending, including every song that DearDream and Team Ootori rehearse for their respective festivals, we can guarantee that after each episode you'll be humming them for hours.
Final Thoughts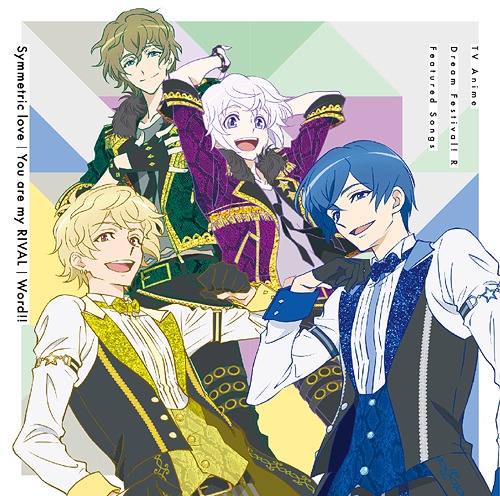 There are many reasons to be a fan of male idol anime. Cute boys, catchy music, and good stories about always trying your best to succeed are staples of the genre, but each series does it a bit different and the fun is in figuring out both the similarities and the differences. So let us know what you think of Dream Festival!, Ensemble Stars!, and Starmyu 3rd Season in the comments below.
---