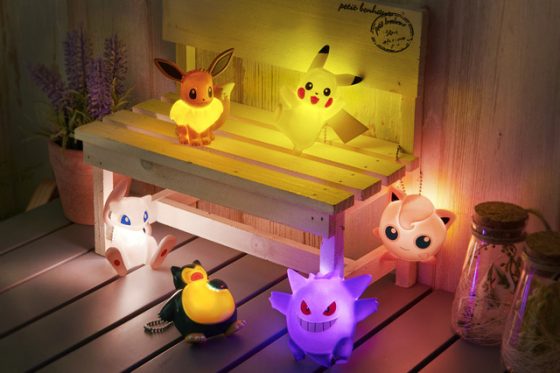 Gotta catch all six!

What You Need to Know:
From Pokemon comes the "Pokemon Light-up Mascot," which lights up when turned on at night or in a dark place.
The mascots are made of a semi-soft vinyl that can be used as a pop of color in the daytime or a light-up accessory in at night or in the dark.
It's only 6-7 cm (about 2.5") so they fit in your hand and can bea used as a keychain or accessory on almost anything!
Pikachu, Mew, Eevee, Gengar, Mew, and Jigglypuff will be available for sale from July 23, 2020 at Pokemon Centers, anime shops, hobby shops, and other locations throughout Japan. All 6 types are ¥800 (about $8 USD)!
Source: animeanime.jp
---
You can use them as a night light!
I can't wait to get them all and light up my room!