December is here again, and that means it's time for... the most wonderful time of the year! It's the season of kindness and giving. Of course, kids are the ones most excited about it. After all, they'll be receiving bountiful gifts from their favorite adults (read: us). On the contrary, it's time to once again rack our brains thinking of what we should give our precious little ones on Christmas day. Don't worry, though. Like years before, we here at Honey's Anime are willing to aid your gift hunting with some nifty ideas. Since we are Honey's Anime, all these gifts are perfect for anime-loving children. Without further ado, here are ten anime Christmas gift ideas for kids.
10. Funny Pokemon Figure

If there's one thing we're sure about kids, it's that they love the silliest of things. What else fits that description but these swole Pokemon figures. You can choose among six ludicrously muscular pokemon from the Kanto Region namely: Squirtle, Bulbasaur, Pikachu, Eevee, Charmander, and Psyduck. These are 3D-printed and hand-painted, so there's a good amount of love put into its making. The best part of gifting this is seeing the kid's actual reaction. After all, how frequent will they be receiving such a peculiar gift?
Do keep in mind, however, that these are in no way official Pokemon merch. These are privately made based on the popular buff Pokemon memes circulating online. Nonetheless, that doesn't change the fact that it's a really naughty but fun gift!
---
9. Alphabet Tracing - Japanese

Kids are naturally curious beings. Fortunately, they are incredibly fast learners, too. If they're an avid fan of anime, then chances are they've been curious about the Japanese language. In fact, they might have even picked up a few common words from watching anime alone. Then, why not supplement their curiosity with educational material. This workbook will help them start their Japanese-learning journey. It teaches them how to write both hiragana and katana, the Japanese alphabet. It first teaches the proper way of writing each character, then a few tracing practices, plus a lot of space for freehand practice. Be it for curious kids or serious learners, this gift will definitely benefit their learning and keep them engaged.
---
8. Pokemon Origami Book

The Pokemon franchise still shows no sign of declining in popularity. In fact, it still hogs a lot of the spotlight as it continues to release new games on the Nintendo Switch. That being said, there's a good chance the kid you're buying a gift for is a fan of the series. Even if they're not, they've most definitely heard of it before. After all, it's Pokemon. Now, this is where this Pokemon origami book comes in. It's a crafty and fun activity featuring the Pokemons in the Alola Region, including the very well-known Pikachu.
This is where your research comes in. Make sure your recipient at least knows of the Alola Region or the gift may lose impact. It will still be a fun activity, but it won't be as exciting if they have no idea what creatures they are making.
---
7. Anime-themed Game

It's 2021. Video game sales are higher than ever, especially since the pandemic happened. If your recipient has any console or even a PC, then games are most definitely a welcomed gift. The good thing is that major anime franchises already have their own video games. Not to mention Pokemon, One Piece, Naruto, Fairy Tale, and even Attack on Titan have games available on most consoles.
If none of the mainstream anime-based games is to your liking, then most JRPGs are also a good choice. Most of them have anime cutscenes and their narratives are also usually akin to anime. Of course, the same is true regarding the art and the soundtrack. The Final Fantasy series, Tales series, and Atelier series are some good examples of this.
---
6. Soft Anime Throw Blanket

The monsters under the bed never take a break. We know what you're thinking. Yes, poor monsters. Kidding aside, a soft anime throw blanket is a perfect sleeping companion. In addition to the soft texture and the comfort it provides, there is nothing more soothing than the thought of your favorite anime character cuddling you to sleep, especially if it's already the cold season in your area.
This particular blanket features Nezuko from Demon Slayer, but there are other designs available out there. Just like the other entries, you'll definitely find a perfect fit with just a few taps.
---
5. Custom Animefied Portraits

If your recipient is a kid who loves watching anime, then that kid has definitely wished to live in their favorite anime's universe at one point in time. Believe us, we know. That being said, why not make their wish come true? In art form, at least! This particular art commission will bring them to Naruto's favorite ramen shop. Of course, it's drawn in Naruto's art style with matching ninja apparel. While it won't be granting them any ability to control chakra or perform any ninjutsu, seeing themselves as ninja is definitely a unique experience.
Do not limit your options to this particular sample, though. There are a lot of other custom art commissions on Etsy, so feel free to browse for the commission that best fits your needs.
---
4. Kit Kat Mount Fuji - Strawberry Cheesecake Flavor

Japanese Kit Kat takes its job seriously. It has hundreds of available flavors, most of which are exclusive in Japan. Such dedication hasn't gone unnoticed. In fact, it's become one of the must-tries for tourists visiting the country. Fortunately, you don't have to go to Japan just to buy these unique Kit Kats. This particular product, Kit Kat Mount Fuji - Strawberry Cheesecake Flavor, has eleven strawberry cheesecake mini-Kit Kats that are packaged in a Mount Fuji-shaped carton.
If this doesn't pique your attention, there are also other available flavors and products. You can opt for the simpler Kit Kat Milk Tea Flavor or the grand Kit Kat Party Box that contains 21 different flavors.
---
3. Anime Cosplay Apparel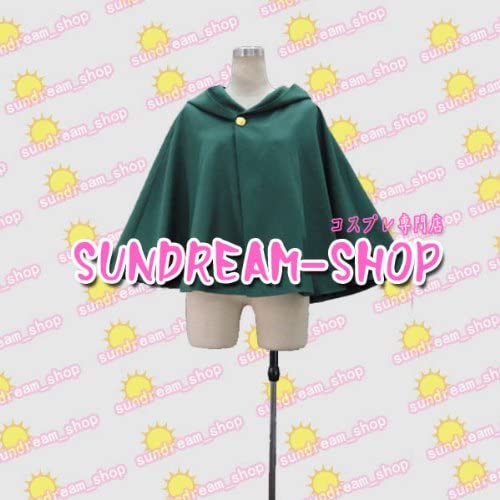 If the custom anime art is too shabby for your taste, then you can opt to step it up and give them some cosplay apparel. Just make sure to know their size. For example, you can snag this Attack on Titan research cloak to channel their inner Survey Corps. Of course, this isn't the only option. Figure out what kind of anime they like watching, then look for cosplay clothing that belongs to that franchise. If you're thinking that this is an unreasonably expensive gift, think again! Not every cosplay has to be expensive. There are a lot of anime characters with simple get-ups. If you're in luck, what you're looking for may even be in one of our easy anime cosplay articles!
---
2. Manga Box Set

It may sound obvious but you can never go wrong with gifting an anime fan the manga version of one of their favorite series. Not only is it a really nice feeling knowing that you own your favorite series, but these manga box sets also have really badass designs. This Demon Slayer complete box set, in particular, has a full-colored illustration featuring our favorite characters. This box set also includes an exclusive booklet and a double-sided poster.
Keep in mind that the booklet and double-sided poster are special inclusions of this particular box set. Other manga box sets may or may not include similar items. Make sure to do a bit of research prior to purchasing any particular manga box set to avoid false expectations.
---
1. Anime Lucky Bag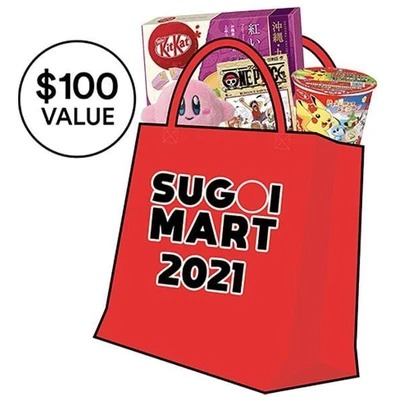 Have you ever tried giving something and even you don't know what it is? If not, then why not give this one a go? Lucky bags are actually just Japanese mystery boxes. They contain merchandise that is equal to or more than what you paid for. As the name suggests, you don't have any means of knowing what's inside the bag until you've actually opened it. That means that no matter how much your recipient bugs you into telling them what their gift is, you can tell them you don't know in full honesty. Of course, the fact that opening the gift will be as exciting for you as it is exciting for them is just the cherry on top.
There are different anime lucky bags you can choose from. Some lucky bags are dedicated to certain franchises, though this is only usually the case for popular series. There are also lucky bags that are not dedicated to any particular series and there are also non-anime-related ones. Whatever it may, double-check to ensure that you're getting the lucky bag that you actually want.
---
Final Thoughts
Christmas is always fun. Both giving and receiving gifts offer a different kind of joy. The only ones wailing during this season are the Grinch and our wallets. Nonetheless, the latter can wait until after New Year. That being said, hunting gifts for kids can both be fun and arduous. After all, kids can be really picky. Hopefully, this article has helped you one way or another. If you have other gift ideas, don't hesitate to tell us and the other readers in the comment section below!
---
---
Whether they're little cousins, neighbors, younger friends, or even your own children, kids are always fun to buy presents for. But, if they like anime anywhere near as much as you do, a personalized pick from their favorite geeky adult will really make their Christmas special. After all, you're the only older person they know who actually understands what they're talking about!
Here at Honey's Anime, we've compiled a list of 10 gift ideas for kids (ages about 5 to early teens) who can't get enough anime and Japanese culture in their lives. They're just recommendations to stimulate your brain, but if you're interested in buying these specific gifts, most of them will ship before Christmas!
10. Kanto Blossoms Relaxed Crewneck T-shirt

With the recent release of Let's Go! Pikachu and Eevee for the Nintendo Switch, it's the perfect time for kids to wear this fun and colorful t-shirt to show their Kanto pride. It's made of 100% cotton, plus the breathable fit and tropical design will make it perfect for any winter trips to warmer climates!
The Pokémon Center website's other youth t-shirts have cute designs that feature Mew, Popplio, Johto baby Pokémon, and the generation 3 twins Plusle and Minun. Official Pokémon merchandise is always high quality and lasts a long time, so we think that it's worth the price.
---
9. Pikachu Holiday Extravaganza Plush

Speaking of Pokémon merchandise, take a gander at this festive little guy! Pikachu is all decked out in a splendid Christmas-themed 3-piece suit and top hat, giving him a classy look that's bursting with holiday cheer. Reviews on the site mention that he's "a good friend... very soft and round" as well as being made of "some of the best quality material."
For Pikachu designs that extend past the holidays, there are plenty more to choose from. Graduation Pikachu, Pikachu wearing other Pokémon-themed hoodies, Pikachu dressed as any member or leader of the evil teams from the games... if you can manage not to keel over from the onslaught of cuteness, you'll find what you're looking for.
---
8. Shoujo Manga Techniques: Drawing Basics

If you've spent any time browsing the "how to draw manga" selection at any bookstore, you'll find that the vast majority of the books on offer look horribly amateurish and hardly represent modern manga at all. However, you can find fun, high-quality instruction books if you seek out the ones that have been translated from Japanese.
This particular book, along with its sequel "Writing Stories", is a fantastic primer for kids and adults alike who dream of publishing their own comic book one day. It's formatted as a manga that follows a student and her teacher as they learn techniques together, making the lessons easy to follow along with and entertaining to boot. This year, give the aspiring manga artist in your life the gift of actually good drawing advice.
---
7. Pusheen Coloring Book

Okay, so Pusheen isn't really an anime, but its impact on the Western kawaii-loving population can't be understated. This gumdrop-shaped kitty has its own line of plushies, clothing, home goods, school supplies, and just about anything else you can make cuter by decorating it with tiny gray cats in adorable outfits.
This coloring book continues the stripped-down design style of the Pusheen brand, making each page simple enough for even young children to color. It also features several hallmarks of modern adult coloring books, such as flowers and designs shaped like mandalas. The top review on Amazon states that the paper is of a nice quality and works best with colored pencils. Grab one for yourself as well and have fun coloring side-by-side with your kid!
---
6. Dragon Ball Super Bento Box

Bento boxes are just so much cooler than anything we get in the West these days. They're designed to hold rice-based lunches that have been lovingly prepared by parents or high school crushes, but we won't judge you if you use this one as a fancy vehicle for a peanut butter sandwich. Either way, it still looks awesome.
This aluminum lunchbox is emblazoned with a dynamic design that features the heroes and villains of Dragon Ball Super, plus the shining gold Super Shenron in the center. It's large enough to hold a child-sized lunch and contains two separate compartments for food. As a practical item that they can use every day (and show off to their friends), this is a great gift for kids who just can't stop practicing kamehamehas in the backyard.
---
5. Kana de Manga

There's no sugarcoating it, Japanese is a very difficult language to learn. If you grew up speaking a language that uses the Latin alphabet (like English), just learning the basics of Japanese writing is a chore. But if you know a child who loves Japan's culture enough to want to learn parts of the language, Kana de Manga is the best place to start.
Rather than feeling like a textbook, this small volume teaches each hiragana and katakana character through short manga panels that show how they're used. It also teaches little bits of vocabulary and culture along the way, ensuring that the reader will take something away from the experience even if they don't memorize kana perfectly. For kids with a love of learning and all things Japanese, this is a book that they'll comb through for hours.
---
4. Japanese Candy

Price: ~$1.00 - $10.00 per package
Why should kids in Japan get all the best snacks? The colorful packages with cute mascots and bubbly Japanese text are just too enticing to resist—not to mention the fun flavors like plum and melon that we never see over here. On this site, you can find always-popular classics like Pocky and Koala's March cookies, as well as licensed candies from Hello Kitty and even Winnie the Pooh.
These treats make great stocking stuffers, but if you feel like continuing the candy goodness throughout the year, you can buy a monthly subscription box for about $18.00. Just don't let the kids hog all the candy—you deserve some for yourself!
---
3. Totoro Plush Kid Backpack

Studio Ghibli has produced some of the most beloved children's movies of all time that are universally adored by anime fans and normal people alike. Luckily, they also sell high-quality merchandise in just about every form imaginable for those of us who want to show off our love for Ghibli, and this child-sized plush backpack is a useful and adorable accessory for any kid who insists on watching My Neighbor Totoro every night. Its two pockets will securely hold their school supplies and, since the bag is covered with soft fuzzy fabric, it's super comfortable to wear!
---
2. Kigurumi

For children who love running around in pajamas and Halloween costumes, a kigurumi is the perfect gift that's easy to play in and even easier to wash. These onesies are incredibly popular in Japan as loungewear for both adults and kids because of their extreme comfort and flexible sizing.
Kigurumis for kids come in a plethora of animal styles like owls, penguins, sheep (with special wooly fabric), and rabbits. For more eccentric little rascals, they have unicorns, dinosaurs, skeletons, and more. If you want to join in on the onesie wonderment, the site has even more styles available for adults.
---
1. Personalized Anime Portrait

Price: $16.00 - $24.00 per character
What could be more special for an anime-loving kid than seeing themselves as an anime character? On Etsy, you can commission artists to use a photo of your lucky gift recipient as inspiration for a handmade anime-style portrait. With the drawing hanging in their bedroom, they'd get to see themselves every day as a badass hero, a sweet shoujo princess, or whatever they wish they could be to emulate their favorite anime characters. It's personal, thoughtful, and is sure to get you brownie points for the future.
---
Final Thoughts
Kids are bound to love just about any present they get, but it's especially exciting for them when an adult actually understands their interests and incorporates that into their gift. By using this guide as inspiration for your own shopping, you're sure to find a gift that keeps your favorite anime-loving child smiling for years to come.
What did you think of our gift guide? Would you have wanted these anime gifts when you were a kid (or even now)? Let us know in the comments, and thanks so much for reading!
---
---
Christmas Day is quickly approaching this 2017 year and time is indeed running low to get gifts. While it's tough for parents to get their teens gifts, it is even harder for them to find gifts for their younger kids. Add to that, if their child is now getting into anime, you can find yourself panicking as a parent. Don't worry though, folks! Here at Honey's Anime, we have some gift ideas for you out there if you're aiming to give some cool anime stuff to those who are young.
This might surprise a lot of you out there, but there are a surprising number of items you can get for young kids who are getting into the anime world. We all teamed up, here at Honey's Anime HQ, and thought of some good ideas for kid related gifts. We made sure to give some examples but kept things in general categories to help you not get too overwhelmed. Our aim is to help you parents and possibly brothers/sisters of a new anime fan to get gifts they will love this upcoming Christmas. That's why we hope you all enjoy our Top 10 Anime Christmas Gift Ideas for Kids list and that it helps ease your shopping woes.
10. School Supplies

We here at Honey's Anime could almost feel many of you are laughing that school supplies would be on our list of the Top 10 Anime Christmas Gift Ideas for kids. However, we aren't joking, folks, as school supplies can be bought with anime inspired themes. There are backpacks with Pokémon logos and characters on them and even Digimon or Studio Ghibli bags. There are also tons of nice notebooks, but we advise maybe getting those and placing them in the bookbags as dual gifts. Trust us, folks, a nice new anime bookbag will make a kid feel pretty dang cool as they walk into school.
---
9. Anime Coloring Books

Maybe your child is already getting into the anime world and loves to draw their favorite characters from various anime such as Dragon Ball Super or Yokai Watch. Well then, we have a good gift idea for you folks, anime themed coloring books! Some coloring books even come with cool stickers and various scenes for your kid to color in. For some shows, it can be quite easy to find in some bigger shopping centers, but for more obscure titles you might need to search online. Though regardless of your choice, anime coloring books are a great gift that's not only affordable—if you're on a budget—but also practical. You never know it might inspire a young boy or girl into wanting to be a future mangaka.
---
8. Anime Subscription Services

Maybe your young kid is more internet prone as of late and has been wanting to watch anime online for a while. Good news for you then, there are several anime sites that offer subscription based services for your anime child. Funimation, VRV and Crunchyroll offer up tons of ways to watch anime not just on your PC but also on portable devices such as phones and tablets. What's even better is that you can monitor what your child is watching and turn on various settings to ensure they don't find more mature programs. These services each have different fees associated to them but they can be the gift that literally keeps coming for months at a time and trust us, kids will love that.
---
7. Anime Posters/Wall Scrolls

Almost any kid wants a super cool room regardless of their age. They want their little space to be a reflection of their current likes and what they enjoy. That's why a great and simple gift idea for kids is anime posters/wall scrolls. Kids and teens alike can hang these awesome gifts and deck out their rooms to show off to their friends and even siblings. Plus, both posters and wall scrolls are easy to find online and in stores that sell anime merch for nearly any series you can think of. That's why if you know a kid who might want to rearrange their room to show their love for all things shounen, you might want to get them a few posters and wall scrolls this holiday season.
---
6. Specialty Goods

Sometimes, it can be tough to find the right gift for a kid when it seems like they have almost everything in regards to anime related items. If that is the case, you might need to think a bit harder for a gift to place under the Christmas tree. In this scenario, we recommend checking out specialty shops online such as Etsy. Online shops like Etsy sell various items like necklaces and other knickknacks with designs from various anime series. It might take a bit longer for these items to be made though so anticipate this before making a purchase. Ultimately, these gifts, however, can be truly unique one of a kind designs and really will bring some joy to an anime fan in your life.
---
5. Action Figures

Even in the year 2017, action figures still exist. Though now, action figures have spread out to include not just cartoons but also, anime such as Naruto and Pokémon. With action figures, your young kids can pretend they are controlling the flow of an anime episode and trust us, we did the same as kids too way back when. However, be sure to keep an eye on what age range the anime figure is geared for as some do contain smaller parts which are a choking hazard. If your child is still too young, then maybe stick with our other mentions below.
---
4. Anime Video Games

In this technologically driven generation, video games are becoming bigger and bigger with each passing day. That's why one of the best gifts for kids—in moderation mind you—are video games and if you want to score some bonus points, get anime related video games. Regardless, if your kid is 5 years or 12, there are numerous games that will be perfect for them and you won't need to worry if they are too violent or too graphic. Just make sure to check the ESRB seal which is located on the back-left corner of the gaming box and the front bottom left as well. If the game says M that means it's for mature audiences while T means for Teenagers and E for everyone. Just go to your local gaming retailer or read up online if you're still worried the game might not be right for your kid or kids.
---
3. Anime Blu Rays and DVDs

As we mentioned just a bit earlier, with kids of all ages the TV can be seen as a great thing. While the weather outside might be indeed frightful this upcoming winter, your kids might want to stay warm and cozy in the home. That means you're going to need to put on some good programing if you don't want your kids flying around the house and dirtying everything you just cleaned a few moments ago. That's why for Christmas gifts this year, why not get your children some anime movies and TV shows? Not only can you find most anime series geared for kids on Blu Rays and DVDs but most contain tons of episodes per disc meaning your kids will be glued to the screen for a little bit. Just make sure to check the ratings of the show to avoid getting them anything too mature for their age.
---
2. Apparel

Now, you might be surprised by this one but there are actually clothes you can get for kids of nearly any age. Even if they are still rocking onesies, there is anime apparel to be found online and on legit sites. Places like Crunchyroll actually have an online store where apparel for kids can be found and that means you won't even have to leave your home to get some good anime gifts. Though we do advise buying anime clothes early online as they do obviously take time to ship to houses and that could be a problem if you're trying to get everything wrapped before Christmas morning. Buy anime apparel early and don't hesitate!
---
1. Plushies

For young kids, one of the best gifts you can give are safe things they will love to play with or hold. This can be quite daunting as not a lot of products offer this. However, one of the absolute best things to buy for kids of nearly every age is plushies. Not only are they soft and huggable but there are a ton of plushies geared for kids of all ages. Our recommendations here come in the form of Pokémon plushies and or Yokai Watch plushies. Plus, both of those anime options allow for multiple types of plushies to be chosen and that means the hardest thing you'll have to worry about is which one your child will like.
---
Final Thoughts
Christmas is easily one of our favorite holidays of all time. Not only can you get some cool anime merchandise but you can also give younger folks things that will make them future anime fans. Then those kids will one day grow up and hopefully spread the anime love we all have to keep the cycle going. Since we're on the topic of anime merch, what is some of the merchandise you loved to get or want this upcoming Christmas Day? Comment down below and here's hoping you all have a wonderful and very merry Christmas!
---