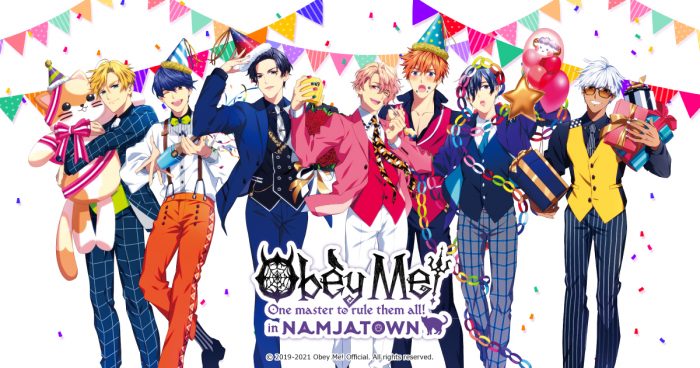 Obey Me! has been running since the summer, and though it is based on a mobile game, you don't have to play it to enjoy the fun adventures that the handsome demons of Devildom get into! These episodes are only about six minutes each and detail these siblings' daily lives and family outings. Though it has been running for a few months, it's not done yet! We're here to provide an update on Obey Me!
We Love These Devil Brothers' Slice of Life

Obey Me! is about the seven devil brothers, Lucifer, Mammon, Beelzebub, Asmodeus, Satan, Levithan, and Belphegor. These handsome and devilishly-named guys spend family time together in each episode. The adventure could be a day off or something as silly as playing a mobile game or slacking in your studies. This lighthearted and straightforward show is a simplistic and relaxing watch. Because they all come from an otome game, the devil brothers are pretty complex characters, but that does not matter in the animated series. If you like slice-of-life anime and have six minutes, give it a try.
Comedic Troublemakers

Each episode continues to deliver on the amount of silliness that these demon brothers find. Watch Mammon as he tries to sneak a photo of Lucifer at the beach and convinces Levi to help him out. Mammon, in another episode, switches bodies with the dog, and people somehow like him more than normal. Also, Beel, Asmo, and Belphie have discovered that they would all rather deal with a house fire over telling Lucifer that they broke something of his. Though the devil boys are mighty and powerful, nobody wants an angry Lucifer.
How Long Will Obey Me! Continue to Run?

With episode ten releasing in the next few weeks (depending on your watch platform), we can plan to continue getting updates until close to the end of the year! There is a premium release date through the game Obey Me! and a more formal release on Funimation about a week after the episode drops in-game. Obey Me! releases an episode every other week, which turns out to be two drops a month. Dropping an episode half as often means that the series release lasts twice as long. There is no expectation for the series to run into 2022.
---
Final Thoughts

Obey Me! is a cute little show that means a great deal to the huge fan base from the mobile game. The mobile game was just released in Traditional Chinese recently, and this release opens the game up to many more otaku, lining up nicely with the anime series release. We are around another month out from wrapping up this twelve-episode season, so get to watching Obey Me! if you are looking for your next mini-series.
Even though we have to wait weeks between each new episode, we hope that you are enjoying Obey Me! as much as we are! Have you seen it yet? What do you think? Let us know in the comments!
---