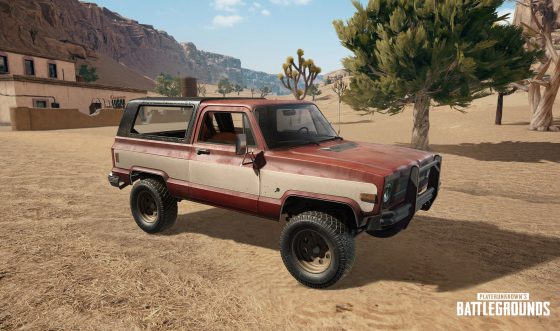 Introduction
While there's a wide variety of weapons to now choose from in PlayerUnknown's Battlegrounds, the vehicle selection is slowly trying to play catch up. We made some articles about what types of new vehicles that would be a great addition in PUBG, so hopefully the PUBG team fulfills that dream someday. In the meantime, Miramar is out for players to try out and we made sure to dive in to get as much play time as possible before 1.0 drops next week. You know that our favorite vehicle in Miramar is the Mini Bus, so which vehicle are we not big fans of as of yet? Surprisingly it's the Pickup Truck.
Pickup Truck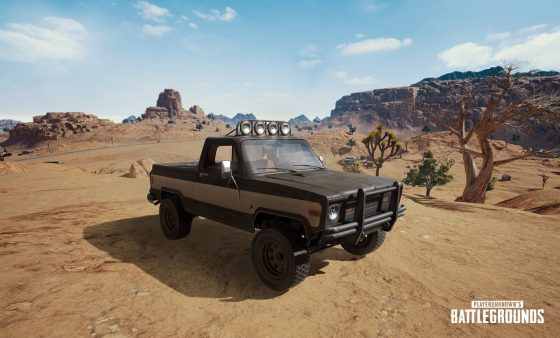 The Pickup Truck certainly fits the overall aesthetic of what Miramar stands for, a vast and dry open landscape that just begs for off road traveling. For some reason it just doesn't pop for us despite its well rounded attributes, and ability to travel across the bumpy terrain with relative ease. It does come in two forms, a smaller more compact version which zips down the street faster than its bulkier version.
The bigger truck is the one that players would want to use to drive up steep slopes and can actually be used as protection at times. Perhaps it's just an aesthetic thing that turns us off from using it more, but don't get it twisted the Pickup Truck is no slouch. Everything positive we mentioned is reason why players should use it, but overall we just had a lot more fun in the Mini Bus. Perhaps that's the main key word here, 'Fun' and when driving around in the Pickup Truck it just didn't excite us as much.
---
Really? That truly is surprising because I thought the truck performed way better than the Mini Bus!
To each his/her own I guess.
---