In this article, we will now be covering some more Spring 2015 anime for the genres of girls only and slice of life anime. If there is anything that relate to the reality that we all live in, it's slice of life anime.
Sometimes, slice of life anime can also be described as girl only anime, depending on the context of the series plot. There really isn't much happening this Spring for these two subjects, that's why we are covering them in a single article.
Even though there are few releasing this Spring, I believe the anime series below will become the next popular show of the year.
So, without further ado, I present to you this "Spring 2015 Girls Only Slice of Life Anime".
Enjoy!
1. Hello!! Kiniro Mosaic (Kiniro Mosaic 2nd Season)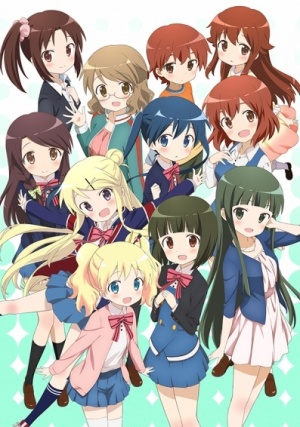 Episodes: 12
Aired: Apr. 6th, 2015
Hello!! Kiniro Mosaic is in fact the the second season to Kiniro Mosaic, in case anyone was wondering. The new season, of course, continues the life of Shinobu Omiya as she becomes a second year high school student. And her blonde angel, British friend Alice, is returning to Japan to visit for a second year.
Shinobu and her friends are ready with anticipation for her arrival, and to begin another great experience in this light international exchange school comedy.
[PV] TV anime "Hello !! golden mosaic" 2nd PV
---
2. Hibike! Euphonium (Sound! Euphonium)

Episodes: Unknown
Aired: Apr. 8th, 2015
Hibike! Euphonium is an anime adaptation of the light novel, and a new series coming into the anime world. Sound! Euphonium is an anime that follows Kumiko Oumae, a girl who was a member of the brass band club during junior high school.
She is now in high school and joins the brass band club as a first year member. Kumiko's friends also decide to join the club, but when she sees Reina there, an older classmate from junior high, she hesitates in participating with the club.
This is due to an early experience in the junior high brass band clubs contest with Reina. The outcome of this anime will surely have you on the edge of your seat as you wait to see if Kumiko can overcome her past experience with Reina.
Hibike! Euphonium will have a preview screening of the first episode in Japan at MOVIX Kyoto on Mar. 28th, 2015, with the series TV debut on Apr. 8th, 2015.
Hibike! Euphonium Anime Trailer (PV 2)
---
3. Re-Kan!

Episodes: Unknown
Aired: Apr. 3rd, 2015
Re-Kan! is a new anime series hitting the anime world for the first time. It is the adaptation of the manga comic and also a fan favorite in Japan. The series is about Amani Hibiki, she is a girl who has the ability to see ghosts, as well as, other phenomenons surrounding her.
As you follow her everyday life, you experience what her gifts are like and the lives of her friends and otherworldly beings.
TV anime "Re-Kan! "PV
---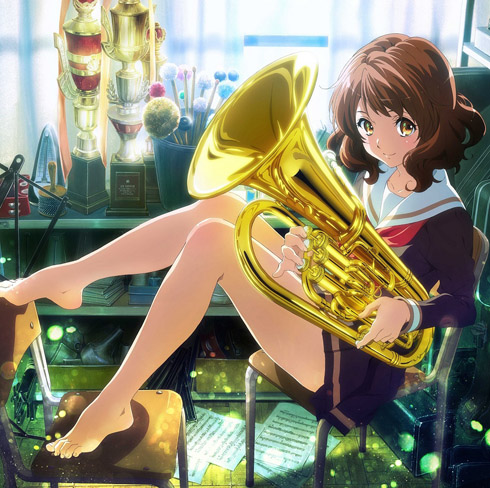 Unfortunately, that is all for this segment of Spring 2015 Girls Only Slice of Life anime. But keep in mind, these are just the Spring releases, there are plenty more to come later in the year as the Fall 2015 anime releases will definitely bring some great series for all us fans to watch.
Which anime series are you going to check out? I know I'll be watching them all, but, what about you? let us know in the comments below!
---