Picture this; it's Christmas morning and you're spending it alone. You've opened up all your Christmas gifts that your family mailed to you. It's the usual stuff; cheap gift cards and average-looking clothes. You're a little down, since you didn't get what you really wanted for Christmas. You head upstairs with a frown, treating Christmas like a typical Monday. Suddenly, the doorbell rings, and you make your way to the door.
When you open the door, a giant package stands before you. The post office isn't open on Christmas, so how could it have arrived at your doorstep? With all your might, you push the heavy package into the living room. You grab a box cutter, and to your surprise, a large present was inside. Intrigued, you quickly open your present and out comes...
10. Fushimi Saruhiko from K-Project (K)

Episodes: 13
Aired: Oct 2012 to Dec 2012
There are 7 "Kings" scattered throughout Japan. These Kings possess supernatural powers. Each King creates a family- a mafia of sorts- and shares a piece of their powers to every member. When one King decides to start a fight between the families, a war breaks out. Will the war end in deaths, or can they find the King that started the fight in the first place?
Fushimi is without a doubt, the hottest guy in K. He's tall, always in uniform, he's got glasses, a cool hairstyle, and a sexy smirk. We're only at number 10, but imagining Fushimi wearing nothing but Christmas wrapping paper is already making the room warm. If Fushimi arrived to us on Christmas, we imagine he'd tease us to no end. But that's fine with us, because his constant teasing and smirking is such a turn on!
---
9. Hinata Shoyo from Haikyu!! (Haikyuu!)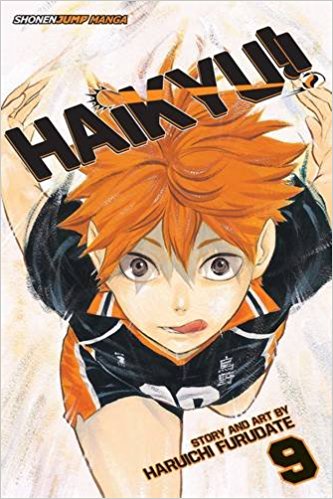 Episodes: 25
Aired: Apr 2014 to Sept 2014
Hinata loves volleyball but there are some drawbacks; his height. What he lacks in height, he makes up for with his incredible jump. After budding heads with the King of the Court, Kageyama, in the middle school tournament, Hinata is shocked to find out they now go to the same high school! The two will have to get along if they want to join Karasuno's volleyball squad.
Honestly, just about any guy from Haikyuu is worthy of the number 9 spot. But we've chosen Hinata for his bright personality. If Hinata arrived at your doorstep, he'd give you a big hug. He would also make you laugh with his goofy antics, and give you a sweet present because he cares. It's all smiles when Hinata is around, so who wouldn't want that?
---
8. Sinbad from Magi: The Labyrinth of Magic

Episodes: 25
Aired: Oct 2012 to Mar 2013
Magi are magicians with an unlimited source of magic. Although only 3 magi exist, the world is filled with genies, magic, royalty, and swordsmanship! But within all the wondrous magic, there lies dictatorship and corruption throughout the land. Alibaba teams up with Aladdin, a magi, to explore and maybe even change the world for the better.
Knowing Sinbad, he'd probably pop out of the present with only a bow covering his crotch. And what's wrong with that? Sinbad has conquered tons of dungeons, owns islands, and has gained all sorts of powers. He doesn't let that power get to his head, so instead of showing off his wealth to us, Sinbad would decorate the house with candles and roses. "Bad" may be in his name, but Sinbad is anything but.
---
7. Genos from One Punch Man

Episodes: 12
Aired: Oct 2015 to Dec 2015
After training to be the greatest superhero, Saitama now ends every battle with one punch. This plain, bald, thin, and derpy man goes about his everyday life bored out of his mind. Even the worst villains in the world are no match for Saitama.
Yes, we know that Genos is a cyborg. Is that gonna stop us from ogling him? Heck no! Genos is a sweet, loyal guy with tons of fangirls. But on Christmas day, Genos will be at your home, baking you cookies and snuggling with you till you fall asleep. Let's just hope there's no villain for him to fight, because we want him all to ourselves.
---
6. Yato from Noragami

Episodes: 12
Aired: Jan 2014 to Mar 2014
Yato is a homeless man who tries to get work by doing odd jobs for people. Would you believe us if we told you he's a God? High school girl, Hiyori, gets hit by a truck while trying to save Yato one afternoon. Because of this, her soul constantly leaves her body. Yato has decided to take it upon himself to turn Hiyori back to normal...when he feels like it.
We can imagine Yato falling out of the present instead of you opening it. When Yato isn't in warrior mode, he's goofing around and making a mess of things. Yato can't afford much, but because he loves you, he decides to hand-make a precious gift for you. Yato doesn't have skills in arts and crafts, but it's the thought that counts.
---
5. Izaya Orihara from Durarara!!

Episodes: 24
Aired: Jan 2010 to Jun 2010
Ikebukuro is a city filled with gangs, yakuza, otaku, and some insanely strong characters. Rumor has it that a headless rider roams around Ikebukuro at night. Mikado moves to Ikebukuro and reunites with an old friend. But Mikado quickly finds out how dangerous this city really is.
Ok ladies, get ready for this one. If Izaya was in the present, he would want you to do all sorts of things to him. But this is Izaya we're talking about. Before you unwrap him, Izaya would order you to do it blindfolded. You wouldn't say no to the Izaya Orihara, so you happily obey. What happens next? We're sure there's an 18+ fanfiction out there that'll answer your question.
---
4. Kuroko Tetsuya from Kuroko's Basketball (Kuroko no Basket)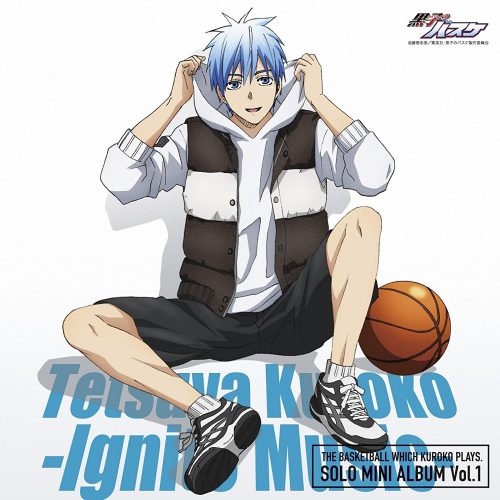 Episodes: 25
Aired: Apr 2012 to Sep 2012
The Generation of Miracles were superstars in middle school. Each member had their own unique talent for playing basketball, and together, they never lost. When high school came around, the team split up and went to different schools. Kuroko, one of the secret members of the Generation of Miracles, runs into Kagami while signing up for Seirin High School's basketball team. Kuroko notices that Kagami's skills are on par with the Generation of Miracles. The two pair up to become the best team in Japan.
How cute would it be to see Kuroko inside the present?! He would keep you warm this Christmas by sharing a blanket with you by the fire, as you binge Netflix series. But Kuroko wouldn't have visited you alone. He brought Kuroko 2.0 as well! It would be the perfect cozy evening with your husbando and pup.
---
3. Sebastian Michaelis from Black Butler (Kuroshitsuji)

Episodes: 24
Aired: Oct 2008 to Mar 2009
How far will you go to get your revenge? Ciel Phantomhive, witnessed the fall of the Phantomhive Manor and the death of his parents. At only 13 years old, Ciel decided to take over the business and make a contract with a demon. If the demon fulfills Ciel's request to complete his revenge, the demon will eat Ciel's soul.
Sebastian is an obvious choice. The famous demon butler would probably bring you a huge present, rather than be in it. He lives to serve, so he would prepare us an amazing feast. It would be a little difficult to convince Sebastian to hang out with you instead of serve you, but if you order him to do so, then things will probably work out. Maybe you could watch The Nightmare Before Christmas! That sounds like a movie Sebastian would like.
---
2. Makoto Tachibana from Free! Iwatobi Swim Club

Episodes: 12
Aired: Jul 2013 to Sep 2013
Haruka Nanase, or Haru, thinks of nothing but the water and swimming in it. After a falling out with his childhood friend, Rin, Haru now swims without a purpose. As fate would have it, an awkward reunion with Rin and Haru's other friends happens at their old swim club. Rin challenges Haru to a swimming competition, but in order to compete, Haru's school needs a swim club. Together, Haru and his friends try their best to create a swim club worthy of challenging Rin.
Like Haikyuu, just about any guy from Free would be very pleasing to unwrap on Christmas. Honestly, we're not too sure how someone could wrap Makoto and his totally ripped body. But pay no mind to the details. Makoto would be the perfect sweetheart to spend Christmas with. He'll hold your hand, help wash the dishes, and give you not one, not two, but multiple presents! Makoto just wants to see you smile, but just being with him is enough.
---
1. Dazai Osamu from Bungou Stray Dogs

Episodes: 12
Aired: Apr 2016 to Jun 2016
Orphan boy Atsushi, was kicked out of his orphanage for no reason at all. Starving and homeless, Atsushi decides to rob the next person he sees. That person ends up being a drowning man. After saving his life, Atsushi is quickly swept up into the supernatural thanks to the Armed Detective Agency. Through them, Atsushi will discover his true power, and hopefully learn to control it. But he better be careful, as rival mafias want to use Atsushi's power for themselves.
Dazai can be anything you want him to be. He'll either pop out of the present with wrapping paper covering his face, hoping to commit suicide, or similar to Izaya, he'll order you to do naughty things to him. Whether you're into Port Mafia Dazai, or Armed Detective Agency Dazai, he's there to fulfill your every need. No matter what mood he's in, Dazai will want to romance you by giving you pet names, and kissing your hand. He'll call you the most beautiful woman he's ever seen, and will never want to leave your side. As long as you stop Dazai from trying to kill himself by crawling up the chimney, you'll have a very merry Christmas.
---
Final Thoughts
Oh, how we wish this scenario could actually happen! With so many hot anime guys out there, we've probably missed some of your favorites. Which anime boy would you like to unwrap on Christmas? Let us know and we'll be sure to respond as soon as possible. Happy holidays!
---