También puedes leer este artículo en:Español
When most studios debut, their first work usually gets swept under the rug. Not only that, but the studio will take their time making a series, since they don't have a large staff to work with. This means that one or two anime will come out from the new studio for the next four to five years. MAPPA is the complete opposite.
Ever since their first anime, Kids On the Slope, MAPPA has continued to pump out tons of anime, and groundbreaking ones at that. We've already covered ten of their older series in a previous list, and will not be mentioning most of those series in this one. So make sure to check out our original list before reading this article. With all that said, let's get onto the countdown!
10. Garo: Vanishing Line

Episodes: 24
Aired: October 2017 to March 2018
Horrors are manifestations of negative emotions that wreak havoc on civilians. A Golden Knight named Sword takes out Horrors using Garo armor, all while being haunted by the phrase "El Dorado", which is somehow linked to the beasts. Sword comes across a teenager named Sophie who has also seen the phrase "El Dorado". It's plain to see that Sword and Sophie need to team up to find out the truth behind the Horrors and the phrase.
This is the third installment in the Garo universe, but don't worry, you do not need to watch the previous Garo anime to watch this one. Unlike the previous series in the franchise, this one takes place in the present and in a city that resembles New York City. With Garo: Vanishing Line, MAPPA tried out a new art and animation style and the results are glorious. The series has a well-blended mix of dark and bright colors with fluid movements. This makes for some incredible action scenes that you cannot turn away from.
---
9. Shoukoku no Altair (Altair: A Record of Battles)

Episodes: 24
Aired: July 2017 to December 2017
Ever since his mother's murder, Mahmut swore to become a pasha so that he can keep the peace in his country. Eventually, Mahmut does become a pasha, the youngest one ever, to be exact. Lurking in the shadows is an outside party hired by The Empire to cause friction between the two countries. Why does The Empire want to break the peace treaty? Or is it just one person in The Empire's government that wants a war? Either way, Mahmut will have to uncover the truth even if it costs him his life.
The historical genre is probably the least touched upon genre in anime, but despite that, MAPPA decided to take a crack at it and made something pretty unique. The most noticeable thing about Shoukoku no Altair is its setting, as it takes place in Turkey. You learn about a culture that's rarely talked about in media in general, and MAPPA makes sure to keep it interesting instead of turning it into a boring history lesson. The series also delves into international affairs, so if talk about the government and the like puts you to sleep, then this is not the anime for you. But if you're looking for an enticing plot with intense action scenes and violence, then look no further.
---
8. Idol Jihen (Idol Incidents)

Episodes: 12
Aired: January 2017 to March 2017
You've heard of the democrat and republican party, but what about the Bishoujo Party? In come the idols of Japan to help solve the stacking number of issues in the country. Each idol group represents a prefecture in Japan and will do their best to make their country a happy place. Of course, not everyone takes the idols seriously, but these girls will show them that they're more than just cuties who can sing!
Idol Jihen oddly combines politics and idols to make one heck of a series. You'll laugh at how ridiculous the premise is with cute girls singing to solve world problems. Although Idol Jihen is very much silly, it is worth your time. Watch this series with your friends and laugh till your stomachs hurt.
---
7. Days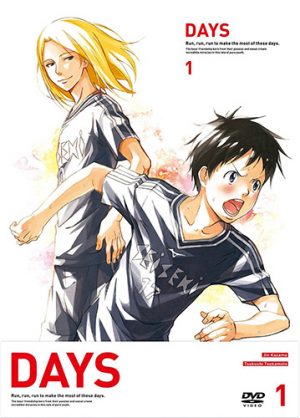 Episodes: 24
Aired: July 2016 to December 2016
Tsukushi and Jin are a pair of unlikely friends. Tsukushi is a nervous pushover who doesn't have any special talents. On the other hand, Jin is cool and collected with a knack for soccer. When the two make it to their high school's soccer team, Tsukushi realizes he has to work hard if he wants to play alongside Jin.
This was MAPPA's first sports anime, and boy, did it leave an impression. If you're a sports anime fanatic, then Days is right up your ally. You have the underdog protagonist that you can't help but root for, and the epic matches of Inter High. The characters are lovable and their opponents are interesting as well, making it hard to choose a favorite team. Days teaches us that talent can be completely useless if your head's not in the game. If you work hard, you can be as good or even better than the pros.
---
6. Kakegurui (Kakegurui: Compulsive Gambler)

Episodes: 12
Aired: July 2017 to September 2017
Hyakkaou Academy is a private school for the wealthy children of CEOs and business moguls. To ensure these children continue their parents' success, the academy allows gambling amongst the students. Through gambling, students learn how much money they can bet in order to gain more, or cheat their way to earn millions. And if they lose and get into debt, they have to pay with their lives.
Kakegurui is a thrilling yet sexy anime that keeps you on your toes. Just about every character is crazy about gambling, so the higher the stakes, the more excited the characters become. The bets range between money to limbs and finally your life. What makes Kakegurui even more interesting is that the main characters are not guaranteed to win. Gambling isn't just about wit, but chance, and it's up to our protagonists to either call their opponents' bluff or cheat without getting caught.
---
5. Kono Sekai no Katasumi ni (In This Corner of the World)

Episodes: 1
Aired: November 2016
Suzu Urano doesn't live the best life, but she was fine with what she had. Suzu helped clean and made meals for soldiers during World War II. On the bright side, Suzu was engaged to a very kind and handsome man serving in the war. In 1945, Suzu's life changed forever when Hiroshima was bombed. Despite the circumstances, Suzu keeps her chin up and continues to move forward for the people who survived.
Grab a box of tissues, because this film will bring on the tears. In This Corner of the World came out in 2016, and was overshadowed by Your Name and A Silent Voice. But we have not forgotten about this incredibly sad, but lovely tale. The first half of In This Corner of the World, focuses on the lifestyle of Suzu during WW2. We learn the struggles and hardships that Suzu and everyone else had to go through during that time. The second half focuses on Suzu and the survivors' adjustment to their new lives in their destroyed village.
---
4. Zankyou no Terror (Terror in Resonance)

Episodes: 11
Aired: July 2014 to September 2014
A girl with an obsessive mother, two boys with nowhere to go, and a message they want to convey. The boys take the girl, Lisa, under their wing to spread a hidden cypher throughout Japan. They blow up buildings, but no one dies. Can the police department decipher the code?
One of MAPPA's earliest hits, and probably their most memorable anime. In just 11 episodes, MAPPA was able to create a beautiful anime with a well paced and intriguing story, fully developed characters, and a complete end. Not even most 24-episode anime are able to do something like that. We suppose it's to be expected, as Terror in Resonance is an original anime directed by the Shinichiro Watanabe. If you haven't seen what was widely considered the best anime of 2014, then you've been missing out.
---
3. Inuyashiki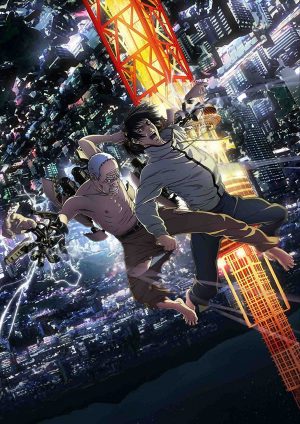 Episodes: 11
Aired: October 2017 to December 2017
Inuyashiki suffers from an illness that makes him look like a 70 year old man, when he's in his 50s. His family doesn't care about him, neither do his coworkers, and he was just diagnosed with cancer. Wondering if anyone would even care if he was gone, Inuyashiki wanders to a park where an alien spaceship kills him. The aliens quickly clean up their accident by turning Inuyashiki into a cyborg. With his new body, Inuyashiki now feels that he has a purpose in life and decides to save people from danger. But things get dicey when a sociopathic teenager who was also turned into a cyborg uses his new body for genocide.
There are not too many series that'll focus on terrorism. The things that the main antagonist, Shishigami, does are down right disturbing. Thankfully, it's not all bleak, as there are a lot of fun scenes when it focuses on Inuyashiki. There's just something so satisfying about seeing an old man single-handedly beating up a group of yakuza or criminals. Another thing to note is that Inuyashiki was created by the same author of Gantz, so expect a lot of gore and violence. If this sounds right up your alley, then watch Inuyashiki immediately.
---
2. Yuri On Ice!!!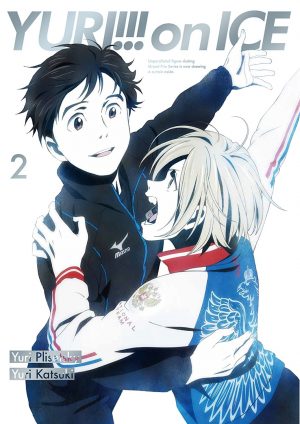 Episodes: 12
Aired: October 2016 to December 2016
Yuri Katsuki loses a major figure skating tournament and decides to retire. But once a figure skating practice video of him goes viral, Yuri catches the attention of the champion Victor Nikiforov. Victor chooses to take a break from figure skating to help Yuri become the next champion, but with the rise of Yuri Plisetsky making his senior debut, can Yuri Katsuki even pass the first round?
Yuri On Ice is a revolutionary anime for the LGBTQ+ community. Although it is officially labeled as a sports anime, the subplot with Yuri and Victor's romance is the true highlight of the series. Yuri On Ice handles a homosexual romance in a mature way, without all the unrealistic fantasies that are portrayed in yaoi and shounen-ai. Even without the romance, Yuri On Ice is a solid anime with a beautiful soundtrack and stunning figure skating performances.
---
1. Shingeki no Bahamut: Virgin Soul (Rage of Bahamut: Virgin Soul)

Episodes: 24
Aired: April 2017 to September 2017
Ever since Bahamut's death, King Charioce has taken the throne to enslave all demons. Although the demons fought humanity not too long ago, kidnapping and forcing them to fight to the death is way too cruel of a punishment. That's why there's a vigilante who kills the king's guards and rescues the demons. But when King Charioce finds a way to stop the vigilante, it's up to a peppy teenage girl to save the day.
Usually, when the original series has a perfect ending and a sequel is announced, we get a little skeptical. However, MAPPA was able to make a perfect continuation to the Bahamut franchise without ruining what the previous season started. Virgin Soul expands upon the world and gives more characterization to our established cast, while seamlessly adding new characters. Virgin Soul has the same heart and humor that Genesis did, but with a longer runtime. It's fun, romantic, adventurous, and without a doubt the best anime MAPPA has made since Rage of Bahamut Genesis.
---
Final Thoughts
MAPPA is a very flexible studio and isn't afraid to try something new. We believe that MAPPA will continue to make amazing anime and even a future classic. Are you a fan of MAPPA? What's your favorite anime created by MAPPA? Comment below and we'll be sure to get back to you as soon as we can. Till next time!
---
---
"The objective behind the studio is to achieve greater creative freedom to pursue projects that may be less obviously commercial".
Although MAPPA is a relatively new studio, it has a strong reputation. It was established in 2011 by no other than Maruyama Masao, one of the definitive veterans of the anime industry, and the studio bears his name - MAPPA is short for Maruyama Animation Produce Project Association.
Maruyama was the co-founder of one of anime's most influential studios, Madhouse, and has been involved in pretty much every major production since the birth of the anime industry (Death Note, Trigun, Monster, Ninja Scroll, Paprika, The Girl Who Leaped Through Time, etc, etc, etc). After Madhouse became a subsidiary of the Japanese broadcasting company NTV, he quit and formed what, even though new in theory, in reality is the brainchild of one of the leading anime producers.
At the time he was already 70 years old, but that didn't mean he lacked ambition (as is obvious from the introductory quote), Maruyama stated that one of the goals of MAPPA is to collaborate with the younger generations of directors, in addition to working with well-known figures such as Sato Keiichi (Big-O) and Watanabe Shinichiro (Cowboy Bebop).
MAPPA's current portfolio includes a relatively varied array of genres, from mystery, action and fantasy to ecchi, and the studio is currently working on a number of much-anticipated projects.
With great power comes great responsibility – let's check out whether MAPPA's catalogue lives up to its founder's reputation, let's take a look at the top ten anime by MAPPA!
10. Hana wa Saku

Episodes: 1
Aired: March 2013
This short anime was made for the Tohoku region in the wake of the 2011 Tsunami, to commemorate the 2 years anniversary of the disaster. An example of the studio's early animation, it depicts a Ghibli-esque idyllic town where the residents go about living their daily lives, perhaps in an attempt to make everything return to the way they were before the disaster struck.
It is actually a music video for the song "Flowers will bloom" written by Iwai Shunji and Kanno Yoko, the latter known as the definitive composer of anime and game music, being involved in almost any given major anime production. The result is a cute, touching high-quality flash of what the studio has to offer in terms of animation quality.
NHK's Flowers Will Bloom - The animated version
---
9. Hakuōki Dai-isshō Kyoto Ranbu

Episodes: 1 (Movie)
Aired: August 2013
MAPPA did the key animation as well as cooperated on animation production in this reverse harem slash samurai epic, the first in a series of movies based on visual novels made specifically for the 'otome' market, hence the reverse harem elements.
The plot centers around main protagonist Yukimura Chizuru who, when searching for her missing father, crosses paths with a group called Shinsengumi, who captures her upon learning that her father is the inventor of a powerful elixir that makes people go berserk by turning them into so-called Rasetsu, or "Furies".
Although it is difficult to pinpoint MAPPA's influence on the production, the movie was praised for its animation, which as mentioned above involved this relatively young studio.
Hakuōki Movie - Trailer
---
8. Ushio to Tora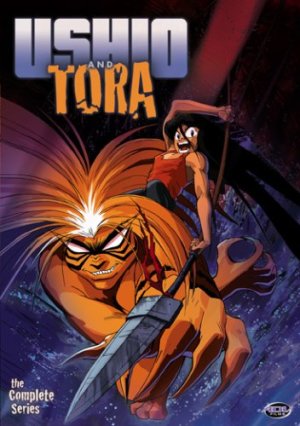 Episodes: 26
Aired: July 2015 - ongoing
Originally a manga and subsequent OVA from the heydays of anime (the early nineties, that is), Ushio and Tora is a supernatural action series about the adventures of Aotsuki Ushio, a vagabond-ish samurai character and his relationship with with "Tora", or tiger in Japanese, an ancient monster Ushio's ancestors defeated many hundred years ago, but who was released from a spell by Ushio.
Combining old-school art style with current animation, MAPPA and its collaborator Studio Vlon creates a unique experience that was well-received by both, new viewers and fans of the original manga alike. An overall assessment is not possible at the moment, however, as the series just started and is currently being aired as we speak.
Ushio to Tora - Trailer
---
7. Punch Line

Episodes: 12
Aired: April 2015 to June 2015
I'm not sure whether it is due to some ancient anime convention or due to financials concerns, but it seems that every studio needs at least one ecchi sci-fi comedy on their list, regardless of how highly they hold their respective integrity.
MAPPA is no exception in this case, and this soft porn-bordering ecchi comedy is the proof of exactly that. Iridatsu Yuuta is – no surprises here – a high schooler with a panty fetish and superpowers he uses to try to save the world. Couple that with non-linear, often confusing story-lines, and you've got yourself the recipe for a wacky comedy hated by some, considered a cult classic by others.
Punch Line - Trailer
---
6. Shingeki no Bahamut: Genesis

Episodes: 12
Aired: October 2014 - December 2014
Based on a cell phone game, Shingeki no Bahamut: Genesis has bigshot Sato Keiichi as director, who some of you might know as a mecha designer that rose to fame with the giant robot classic The Big O, perhaps explaining the breathtaking visuals in one of the studio's strongest releases so far.
A mythical beast named Bahamut once caused havoc on Mistarcia, a world of humans, gods and demons. The different races united and managed to defeat Bahamut, and seals it with a key, broken into two pieces given to the gods and demons. Two thousand years later the gods' piece is stolen by a mysterious thief, threatening to destroy the long-lasting piece and possibly bring on the end of the world.
Shingen no Bahamut Genesis - Trailer
---
5. Garo: Honoo no Kokuin

Episodes: 24
Aired: October 2014 - March 2015
Garo: Honoo no Kokuin lives up to Maruyama's promise with regard to delivering something new: the dark fantasy series visual style was made combining live-action and anime, with some parts first being filmed and then animated with CG. It has also features one of the aforementioned members of the younger generation, Yuichiro Hayashi at the helm.
The story takes place in a world inspired by the Spanish Inquisition era, where alchemists are hunted viscously by the king and his advisor Mendoza. León Luis is the child of an alchemist killed by the king, and later inherits the title Golden Knight Garo. After initially traveling back to Valiante Kingdom to avenge his mother, he decides to help the prince, Alfonso, reclaim the throne.
GARO Honoo no Kokuin - Trailer
---
4. Zankyou no Terror

Episodes: 11
Aired: July 2014 - September 2014
Tokyo is struck by a large-scale terrorist attack, but the highly secretive suspect manages to stay at large, leaving only a video online. Zankyou no Terror tells the story of how a young girl meets two teenage boys, Nine and Twelve, who in some way or another are linked to the incident.
This mystery thriller might draw comparisons to the likes of Death Note or Steins;Gate, but is also entirely original and different. Why? Probably because is directed by Watanabe Shinichiro, the guy that gave us Space Dandy, Kids on the Slope (check further down) and last but not least Cowboy bebop. A score by Kanno Yoko isn't a bad thing either. Zankyou no Terror is, though somewhat divisive, one of the fan-favorites of the MAPPA catalogue.
Zankyou no Terror - Official Trailer
---
3. Teekyuu

Episodes: 12
Aired: October 2012 - December 2012
This sports comedy tells the story of four high school girls in the school's tennis club, with the majority not knowing the slightest thing about the sport. Wacky comedy with ecchi elements, nice animation and as much plot as it is possible to fit into a 2 minutes episode (almost none, that is) is what you get with Teekyuu.
MAPPA made the first three seasons, then passing the baton to lesser-known studio Millepensee – perhaps after experiencing a severe sugar shock from this overly cute comedy?
Teekyuu - Trailer
---
2. Hajime no Ippo: Rising

Episodes: 25
Aired: October 2013 - March 2014
Makunouchi Ippo was a shy guy who discovered boxing after being rescued from bullies by a professional boxer that happens to pass by. We follow him through his losses and victories in his Rocky-esque journey to the top. The classic 'learn to know yourself by facing your opponents'-anime troupe is extensively in this sports anime.
Originally published as a manga back in 1989 (ongoing, surprisingly enough), it is not the first time Maruyama has been involved in the project, as Madhouse previously produced two anime series, a television movie and an OVA of the popular franchise, before collaborating with MAPPA for this 2013 anime adaption.
Hajime No Ippo: Rising - Trailer
---
1.Kids on the Slope / Sakamichi no Apollon

Episodes: 12
Aired: April 2012 - June 2012
Together with Tezuka Productions (can you guess who that studio was founded by), MAPPA once again joined forces with cult director Shinichiro Watanabe and anime's beloved composer, Yoko Kanno to make this stylish period piece. Both the director and the composer are well-versed in the world of jazz – one of Cowboy Bebop's most notable features is its jazz score and general 'jazz-cool' feeling, making the pair an obvious choice for Sakamichi no Apollon (Kids on the Slope).
Back in the days when jazz was still the hippest hobby you could possibly have, a former shy top student, Nishimi Kaoru, meets bad boy Kawabuchi Sentaro who proceeds to introduce him to the wonders of bebop and cool jazz. Being high school students is never easy though, so they soon get caught up in more than a few romance related struggles.
Classy and touching, Sakamichi no Apollon took viewers back to an era they most likely didn't know much about, an original take on the music anime genre. Though there are many contenders on the list, Kids on the Slope is held in high regard among most anime fans, and tops many "top anime of all time" lists, undoubtedly not without reason.
Kids On The Slope - Trailer
---
While MAPPA has, as this list hopefully has managed to prove, produced a fair share of top notch anime, we're still waiting for its definitive 'classic' – like WHITEFOX's Katanagatari or Shaft's Madoka. Many are excited for the TBA title In This Corner of the World, based on manga artist Fumiyo Kono's popular war time story.
Perhaps the most anticipated project, however, is Dream Machine, the late anime master Kon Satoshi's unfinished project, but it remains to see how long it will spend in development limbo. Anyhow, not lacking in either the manpower or the creativity department, we surely haven't seen the best of MAPPA yet.
---