WIT Studio hasn't been around for long, but they quickly made a name for themselves ever since their debut in 2013. From the series they've made, to their future projects, we're sure WIT Studio will continue to make hit after hit.
Originally, WIT Studio made a lot of post-apocalyptic and dystopian future series, but recently, they've been branching into the romance and fantasy genre. With a studio as flexible as WIT, we were able to come up with 10 anime by said studio that you have to watch. Be sure to check out our original list, as this one is an updated version. Another thing to keep in mind is that we'll be starting this list at number 8, and adding two anime towards the end that you should look out for. With all that said, let's get on to the list.
8. Donten ni Warau Gaiden: Ketsubetsu, Yamainu no Chikai

Episodes: 1 Movie
Aired: Dec 2017
The Kumo brothers work for the government, transporting criminal samurai who have fled their jail cell. The eldest brother, Tenka, is the strongest of the brothers. Even in the face of danger, Tenka will continue to laugh under the clouds. As the brothers continue to capture loose samurai, they begin to learn about a great power that might consume them.
The Laughing Under the Clouds films are a set of side stories. Some of the stories take place before the anime series, and some take place after. Although incomplete at the time of this article, we are happy with what we've seen so far, and cannot wait for the next one!
---
7. Shisha no Teikoku (The Empire of Corpses)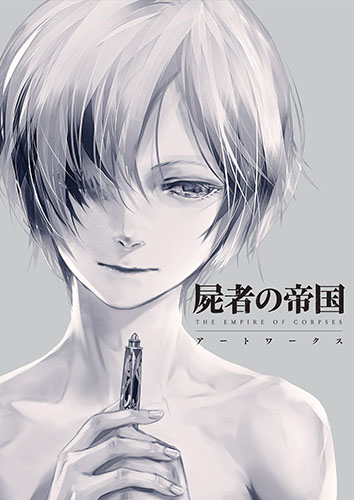 Episodes: 1 Movie
Aired: Oct 2015
It's 19th century England, and civilians use undead corpses as their slaves. This idea was thought up by none other than Dr. Victor Frankenstein, who actually created an undead corpse with a soul. But that corpse is long gone, and the corpses used today are controlled by a machine known as the Necroware. John Watson decides to illegally recreate Frankenstein's corpse, but ends up getting put into a race to find Frankenstein's notes before they end up in the wrong hands.
This is the first installment in the Project Itoh film trilogy, followed by Harmony and Genocidal Organ. Not only that, but The Empire of Corpses is one of Studio WIT's first films that isn't a recap movie. The Empire of Corpses has an eerie vibe that keeps you at the edge of your seat. It's creepy and thrilling, yet beautiful to look at. If Studio WIT can handle a topic like the undead, then maybe they should try making a horror anime in the future.
---
6. Hoozuki no Reitetsu (Hozuki's Coolheadedness)

Episodes: 13
Aired: Jan 2014 to Apr 2014
Hozuki is the chief deputy to Lord Enma, the King of Hell. Behind the scenes, Hozuki is the one who takes care of all affairs, including missions and counseling. His methods may be a little rough, some may even say sadistic, but Hozuki keeps a level head through it all.
Hozuki's Coolheadedness is a hilarious comedy, and is Studio WIT's only comedy series to date. Lucky for them, Hozuki's Coolheadedness was so successful that it received a second season in 2017. If you like episodic anime with a new funny mission every week, then you'll probably enjoy Hozuki's Coolheadedness. How Hozuki is able to keep a cool head when surrounded by imbeciles is beyond us, but at least it makes for some funny moments.
---
5. Koutetsujou no Kabaneri (Kabaneri of the Iron Fortress)

Episodes: 12
Aired: Apr 2016 to Jun 2016
The kabane are zombie-like creatures that are taking over village after village. Ikoma is an inventor who is trying to create a weapon that can kill kabane. In doing so, Ikoma ends up getting bitten by a kabane but stops the disease from getting to his heart. This turns Ikoma into a kabaneri; half man, half kabane. And turns out, he's not the only one.
Kabaneri of the Iron Fortress was WIT Studio's first original anime, meaning they did not base it on any source material. And lucky for them, Kabaneri of the Iron Fortress was so successful that it was greenlit for a season two. Kabaneri of the Iron Fortress' art style is reminiscent of a Studio Ghibli film, but more polished and with a darker contrast and saturated color pallet. The action scenes will make it hard for you to blink, as you see the characters move swiftly and killing every kabane in their path. It's a stylistically cool steampunk anime that you cannot miss!
---
4. Owari no Seraph (Seraph of the End)

Episodes: 24
Aired: Apr 2015 to Dec 2015
What should have been a regular day ended up being the end of the world. Vampires reveal themselves and take over the human race, killing almost every adult and sparing the children. The children are practically cows on a farm to the vampires, as they enslave them in a facility. One day, Yu and his family try to escape the vampire's clutches, but end up getting killed in cold blood. Only Yu was able to break free, and now he's in training to become a vampire exterminator of the Moon Demon Company.
Owari no Seraph is set up a lot like WIT's previous post-apocalyptic anime. The protagonist's loved ones die at the hands of monsters that have taken over. Then, the main character joins a team to specifically eradicate the monster, and in doing so, finds out that he's different from the rest of his teammates and is the key to defeating the monsters. If you're a fan of series like this, then Owari no Seraph is right up your alley. As an added bonus, one of the greatest composers of our time, Sawano Hiroyuki, created the soundtrack. Now how can anyone say no to that?
---
3. Koi wa Ameagari no you ni (After the Rain)

Episodes: 12
Aired: Jan 2018 to Mar 2018
Akira Tachibana was once a track and field star, until she broke her Achilles' tendon. Feeling depressed and useless, Tachibana spends her time alone and ignores her friends from the track team. For the first time in a while, Tachibana felt a bit of happiness while taking shelter at a restaurant during a storm when the manager of the restaurant, Kondo, made Tachibana smile by doing a magic trick. It was then, that Tachibana found her first love.
Ok, we know, a high school girl falling in love with an older man does sound pretty gross. But don't be fooled, because After the Rain is more of a drama than a romance. Kondo has no romantic feelings towards Tachibana. Instead, the two help each other by giving back the motivation they once lost. For example, Tachibana had been depressed ever since she broke her foot, but after spending time with Kondo, Tachibana now feels that drive to pursue her passion once more. Tachibana and Kondo do share quite a bit of touching moments, but all in all, After the Rain is more of a tale of coming-of-age, rather than true love.
---
2. Mahoutsukai no Yome (The Ancient Magus' Bride)

Episodes: 24
Aired: Oct 2017 to Mar 2018
"I wish I never had you." Were the last words Chise's mother said to her before commiting suicide. Caring little about her own life, Chise puts herself on the black market, only to be sold to an ancient mage. The mage, Elias, is an unknown creature with a bull's skull for a head. Elias notices Chise's potential as a mage, and takes her in as his apprentice. Now living with someone who wants her, will Chise develop a desire to live? Maybe so, because Elias wants Chise to be his bride.
The Ancient Magus' Bride was WIT Studio's first time diving into the romance and fantasy genres, and they pulled it off with flying colors. First off, the anime is refreshing with the series taking place in England, Iceland, and Ireland. Second, The Ancient Magus' Bride immerses you in its fantastical world of dragons, talking cats, mages, and sorcerers. And finally, the acoustics bring the whimsical elements together by making you feel as though you've been whisked away to another realm. In a way, you could say The Ancient Magus' Bride is like the anime counterpart to Harry Potter.
---
1. Shingeki no Kyojin (Attack On Titan)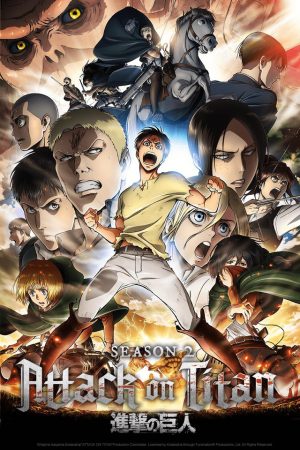 Episodes: 25
Aired: Apr 2013 to Sept 2013
Eren always wanted to see what lies beyond the walls, but giants resembling human males known as "titans" roam the lands and only feast on people. Humanity is at the brink of extinction and their only safe haven are the walls that surround three large cities. One day, a titan breaks through the wall that kept Eren and his family safe and a titan kills his mother. It was that day that Eren vowed to kill every titan in existence.
WIT Studio's first anime ended up being their greatest hit. Attack On Titan took the world by storm and became a modern classic, not only capturing the attention of anime fans, but non-anime fans as well. Attack On Titan is a thrilling action series, with incredible animation and a bombastic soundtrack. There are also some mystery elements when trying to snoop out traitors and finding out the identities of certain titans. Attack On Titan doesn't hold back when it comes to the horrific death scenes that the titans induce, and the deaths get more violent as the series goes on. If for whatever reason, you have not seen Attack On Titan, then do yourself a favor, and pick it up ASAP.
Future WIT Studio Anime to Watch Out For
Vinland Saga

England, 1013 AD, a time when vikings fought each other to the death. During these bloody battles, young Thorfinn's father gets murdered by a mercenary group. Overcome with hatred, Thorfinn grows up to eventually join the very mercenary group that killed his father. Thorfinn conceals his true identity, in hopes of murdering the leader, Askeladd.
For the longest time, we thought Vinland Saga would never get an anime. Almost 15 years since it's debut, Vinland Saga will finally be adapted by Studio WIT. This is an epic manga that many avid manga readers will claim as one of the greatest manga of our time. Heck, not just of our time, but of all time, standing up to the likes of Berserk. Although, we do not know if WIT Studio's Vinland Saga adaptation will be accurate to the manga, considering their previous adaptations, we probably have nothing to worry about.
---
Gekijōban Pocket Monster: Minna no Monogatari (Pokemon the Movie: Everyone's Story)

Episodes: 1 Movie
Aired: Jul 2018
At the time of this article, no information has been given about the 21st Pokemon movie. But after viewing the trailer, we can assume that this film is not only about Ash, but the people around him. Ash travels to a town famous for its winds, and stumbles on a group of individuals who are drawn to pokemon in some way. When a large and unfamiliar pokemon lands in the city, it's up to Ash and his new friends to catch it!
---
Final Thoughts
It's truly incredible that a newbie studio like WIT was able to grow so fast. What's your favorite anime by Studio WIT? Let us know in the comments and we'll get back to you as soon as we can. Till next time!
---
---
WIT Studio may be one of the youngest studios active today, but it's already racked up an impressive resume. Aside from its most famous work Attack on Titan, the studio has also produced Rolling Girls, Owari no Seraph and others you're about to read on this list.
Being as new as it is, however, WIT Studio has only produced a handful of original works (excluding prequels, sequels, specials and OVAs). As a result, this list will also contain upcoming works, as well as those where the studio assisted with "in-between animation." That's why you'll see notes like "Upcoming" and "In-Between Animation" beside each entry. If the entry isn't marked, that means the studio had a major role in the production of the work. Only the top four entries weren't subcontracted to third parties.
10. Koutetsujou no Cabaneli (Knocking on the Walls of the Armored Fortress) - [Upcoming]

Episodes: Unknown
Aired: Scheduled for 2016
So far, we don't have much info on this one. All we know is that (1) it's an original show, i.e., not based on an existing manga/light novel/video game/other source material; (2) it'll premiere in 2016 on Fuji TV's Noitamina block, and (3) director Araki Tetsuro (Attack on Titan) and writer Okouchi Ichiro (Code Geass) will be part of the team behind the show. Knowing the people at the helm, though, we're pretty hyped up!
---
9. Harmonie – [In-Between Animation]

Episodes: 1
Aired: Mar 2014
This 25-minute short revolves around Honjou Akio, a high school student who gets drawn into the "worlds" of his classmates. The most interesting for him, however, was Makina Juri's, who's always surrounded by her pretty friends in their own little corner of the classroom.
Harmonie is a sweet story about how everyone has a world inside them, and how these worlds intertwine with each other (like Honjou's and Juri's). The man behind this is Yoshiura Yasuhiro, who was also responsible for Eve no Jikan, Kikumana, Mizu no Kotoba, Nihon Animator Mihonichi, Noisy Birth, Pale Cocoon and Sakasama no Paterna. If you enjoyed any of those, maybe Harmonie will pique your interest too.
---
8. Sore Ike! Anpanman: Ringo Boy to Minna no Negai – [In-Between] Animation

Episodes: 1
Aired: Jul 2014
Based on the popular Anpanman series, this was the first movie released since the death of creator Yanase Takashi. Here, Anpanman and his rival Baikinman work together to help Ringo Boy, who's on a mission to plant apple trees everywhere he goes.
Like its predecessors, this movie has a nice blend of comedy and fantasy, both of which appeal to children. It ranked No. 5 on its opening week in Japan, and raked in 71,515,985 yen. A year later, the second half of the movie was shown on NTV, and had an average household rating of 3.2. As for the TV show, it's still ongoing with over 1,250 episodes to its name. Now that's a lot to watch!
---
7. Haikyuu!! – [In-Between Animation]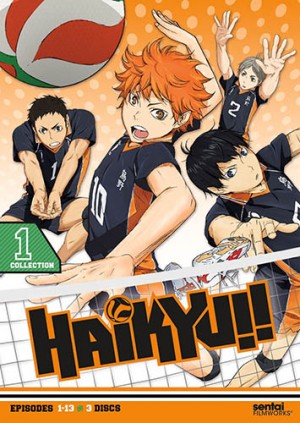 Episodes: 25
Aired: Apr 2014 – Sep 2014
Along with Production I.G., WIT Studio worked to make this one of the most popular sports anime today. In this show, the main character Hinata Shouyou decides to form a volleyball team after watching a championship match on TV. At first, he struggles to recruit members, and when he finally gets his team into a tournament game, they totally get whooped by Kageyama "King of the Court" Tobio. Ever since, Hinata vowed to become stronger and turn the tables on Kageyama.
The series did so well commercially, it inspired several spin-offs. As of this writing, the 25-episode Season 2 is still ongoing (which WIT Studio also worked on, by the way), and a Jump Festa Special will be released in November 2015. In the meantime, treat yourselves to the Jump Festa Special 2014, the two movies and the Quest Picture Drama.
---
6. Shisha no Teikoku (The Empire of Corpses)

Episodes: 1
Aired: Oct 2015
This movie is set in an alternate 19th century, where humans are reanimated into "Frankensteins" to be used as industrial workers. They play a major role in the development of the civilized world, but at what price? That's what medical student John Watson wants to know, as he's recruited as a secret agent to uncover the truth behind the Frankensteins.
Debuting in Japan at No. 13, the film was also shown in festivals around the world. Shisha no Teikoku's art and music really stand out, as well as its interesting premise. If you enjoy homages to Victorian works like "Frankenstein" and "Sherlock Holmes," this one should be right up your alley.
---
5. Hal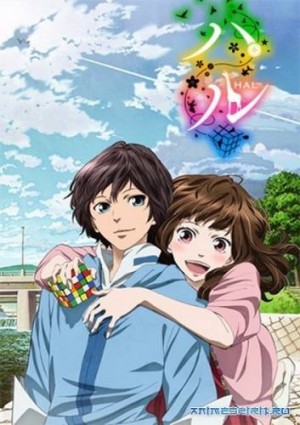 Episodes: 1
Aired: Jun 2013
Don't let the film poster fool you. This film deals with some pretty heavy themes, like loss and grief on the part of Kurumi, who becomes a shut-in after her boyfriend Hal dies in a plane crash. To help her, a scientist creates a lifelike robot designed to be Hal's replacement. Using clues from Kurumi's house, the robot tries to become more like Hal, and understand what it's like to be human.
The idea of romantic robot-human relationships isn't new in anime (think Chobits and Plastic Memories). However, this film gives it a whole new spin, with its constant use of the Rubik's cube as a metaphor for the complexities in Kurumi and Hal's relationship. Viewers also appreciate the mellow tone, the great animation and the twist at the end, which is surprising yet satisfying.
---
4. Owari no Seraph (Seraph of the End: Vampire Reign)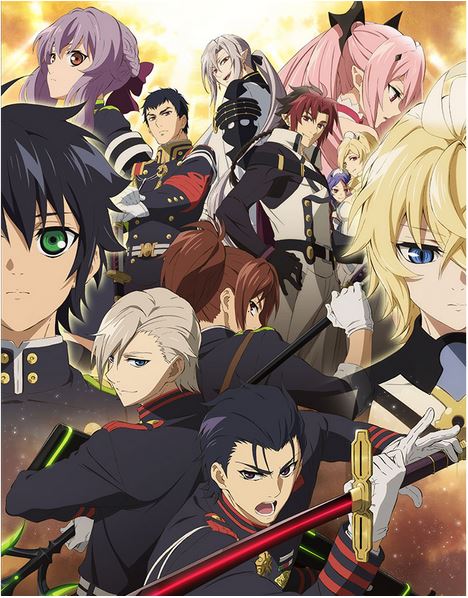 Episodes: 12
Aired: Apr 2015 – Jun 2015
In the world of Owari no Seraph, there's a virus which kills every infected human older than 13. Also, vampires appeared, and murdered every human they could get their hands on — including Hyakuya Yuuichirou's family. Trapped in an orphanage, Yuuichirou swears to take revenge and wipe out the vampires one day.
This was one of the most hyped-up anime of Spring 2015, and it mostly lived up to expectations. The animation was great, and the exploration of human/vampire morality is intriguing enough. Also, the second season Nagoya Kessen-hen is ongoing, and there's a 9-episode special bundled with the Blu-ray and DVD releases.
---
3. Rolling Girls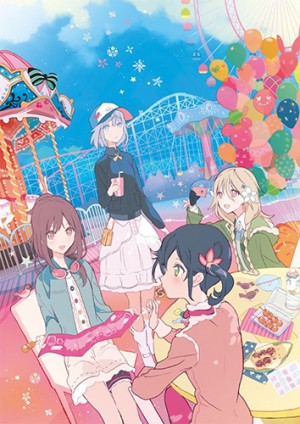 Episodes: 12
Aired: Jan 2015 – Mar 2015
Rolling Girls is set a decade after the Great Tokyo War, which fractured Japan into several independent nations. One of these nations is Saitama, where our heroines — Misono Chiaya, Moritomo Nozomi, Hibiki Ai and Kosaka Yukina — reside as part of a group called "Mob." As such, they travel all over the country to mediate battles between the nations as they break out.
In spite of the serious-sounding premise, Rolling Girls is a cracktastic show that'll have you ROFLing at all the right moments. The animation style is reminiscent of Kill la Kill, and goes well with the absurdity. Overall, it's a bit uneven in places, but manages to be an entertaining watch nonetheless.
---
2. Hoozuki no Reitetsu (Hoozuki's Coolheadedness)

Episodes: 13
Aired: Jan 2014 – Apr 2014
This is, by far, the most "Japanese" show on this list. It's about a demon named Hoozuki, who makes sure that everything in Hell goes swimmingly — or, at least, he tries to. Most of the time, though, he just causes more trouble for his boss King Enma, and stumbles in all sorts of hilarious situations that only have a chance in hell (pun intended).
The show was a commercial and critical success. It was a regular on "Best Anime of 2014" lists, and the humor was endearing to English viewers in spite of heavy references to Japanese culture. The Blu-ray and DVDs also did well, consistently placing in the Top 10 bestsellers on Oricon's weekly chart. If these can't convince you to try this show, we don't know what will!
---
1. Shingeki no Kyojin (Attack on Titan)

Episodes: 25
Aired: Apr 2013 – Sep 2013
Seriously, who hasn't heard of Shingeki no Kyojin? Here, humanity was driven to near-extinction by mysterious, man-eating giants called Titans. As a result, the survivors built walled cities, and hid behind them. Every now and then, they'd send out military units to survey Titan-infested territory (hence the unit name "Survey Corps" or "Scouting Legion") and uncover the mysteries behind them.
Meanwhile, a young boy named Eren Jaeger dreams about becoming part of the Survey Corps. When his home Shiganshina falls to a Titan attack, and his mother is killed, Eren becomes even more determined to join the Corps, and — along with his adopted sister Mikasa Ackerman and best friend Armin Arlert — vow to rid of the world of Titans, so that humanity will finally be free.
Because of its gripping story and universal appeal, the show became a smash hit all over the world. The demand for SnK/AoT material was so great, WIT Studio had to pump out several OVAs, specials, movies and other media as fans eagerly await Season 2. And speaking of which, Season 2 is scheduled for a 2016 release, so it's only a matter of time.
---
WIT Studio seems to be a promising one, yes? We look forward to what it can come up with in the next few years. Meanwhile, let's hear your thoughts on this piece in the comments!
---