También puedes leer este artículo en:Español
For otakus who dream about visiting Japan one day, all that is left in the mid time is to learn Japanese, read about the culture… and watch anime, of course. Through anime, we can experience Japan at least a little. So, which shows do a good job in making a spotlight of our beloved country? Let's review some of them...This is the top 10 anime traveling through Japan.
10. Bakuon!!

Episodes: 12
Aired: Apr 5 to Jun 21, 2016
So you are attending an all-girls school... Some people might find it boring, but that is why girls like Sakura Hane exist. The day Sakura discovers Onsa Amano riding a bad-ass looking motorcycle, her life changes forever. Now, Sakura will do her best to learn to ride and get her license…
Motorcycles are a pretty common vehicle in Asia. You can see many friends traveling in Japan on the weekends along the roads. That's a very healthy and fun way to know Japan. Well, imagine that same concept but with powerful and fast motorcycles. The best part of the girls' adventures is their trip to Hokkaido (to the famous Cape Soya, the most northern part of the country), riding through Aomori. The girls in Bakuon!! do know how to travel in style!
---
9. Long Riders!

Episodes: 12
Aired: Oct 8, 2016 to Feb 5, 2017
Talking about road trips… when Ami Kurata enters University, she falls in love,, but not with a boy. With a bicycle. Yes otakus, this bicycle is so special that she decides to use all her savings to buy it and experience the road. With her new friends, Ami will experience Japan like she hasn't done it before. Of course, she is taking us with her!
The idea behind Long Riders! is that many students in Japan get together to go cycling on the weekends. Some take the sport seriously and train to be able to bike for long hours, including going up the mountains, entering competitions, exploring, etc. However, you can go at a slower pace than the girls in Bakuon!! and enjoy the landscape. For example, Ami and company go to Yabitsu Pass to train, which is a famous place among foreign bikers in Japan. We also enjoy Shibu pass and a great travel to Shimanami Kaidou (Nishiseto Expressway, close to Hiroshima). So, what are you waiting for? If you watch Long Riders!, you will be able to observe how beautiful is Japan!
---
8. Kazemakase Tsukikage Ran (Carried by the Wind: Tsukikage Ran)

Episodes: 13
Aired: Jan 26 to Apr 19, 2000
Let's go back to the Edo period, shall we? We are used to watch trips with mainly male warrior teams or mixed teams in anime. However, all female teams are rare. That is why we are including Kazemakase Tsukikage Ran.
Ran is a female wandering samurai who tends to run into a Chinese female fighter called Myao frequently. Together, they travel throughout the Japan of Edo era (yes, the time of the geisha and the samurai) and solve the injustice they encounter. Kazemakase Tsukikage Ran is full of comedy, amid all the action and adventure a couple of female fighters can offer. If you ever wondered how the old Japan was like, just travel with Ran!
---
7. Kyougoku Natsuhiko Kousetsu Hyaku Monogatari (Requiem from the Darkness)

Episodes: 13
Aired: Oct 4 to Dec 27, 2003
Warning: This anime is rated R. If you do not like gore or ghost stories, you can skip this one. Perhaps the happy lives shown in anime like Bakuon are not for you… or perhaps you like the samurai-style traveling but would not mind a couple of ghosts in it. Ok, maybe you are into Japanese horror. So how about a journey with all of those?
In Kyougoku Natsuhiko Kousetsu Hyaku Monogatari, we meet Momosuke Yamaoka, a man who writes stories for children. As he is bored, he decides to go into a journey to collect one hundred ghost stories. That is how Momosuke meets three supernatural exorcists who will introduce him to a world of horror, mystery and adventure. They travel during the Edo era of Japan, through places that still exist today (like Katabira no Tsuji in Kyoto), the capital (then called Edo) or Sanuki province (in Shikoku), including various islands there. It is the most… terrific way to get to know Japan :p
---
6. Oda Nobuna no Yabou (The Ambition of Nobuna Oda)

Episodes: 12
Aired: Jul 9 to Sep 24, 2012
Do you know the game Nobunaga no Yabou (Nobunaga's Ambition)? If you know it or if you are a fan of the great samurai leaders of Japan (daimyos), Oda Nobuna no Yabou for you. Here we meet Yoshiharu Sagara, a fan of the mentioned game who gets transported into an alternative old Japan. Here, many daimyos are women, including the ambitious and charismatic Nobuna Oda.
Using his historical knowledge, Yoshiharu will have to help Nobuna in her dreams of unifying Japan while finding a way to going back to his own time. In Oda Nobuna no Yabou, we appreciate an original premise while traveling through some of the most interesting war and strategy spots in Japan. Owari province (in Aichi prefecture), Echizen province (Fukui prefecture), Azuchi castle, Tamonyama Castle, the Todaiji Temple and many other places are portrayed in Oda Nobuna no Yabou. All the action and adventure, plus all the travel you could wish for!
---
5. Hachimitsu to Clover (Honey and Clover)

Episodes: 24
Aired: Apr 15 to Sep 27, 2005
As our list advances, we are going to present more popular animes. In Hachimitsu to Clover's case, we come back to our present time in Japan. This famous story narrates the lives of Art College students who have to deal with study, work and their complicated feelings. There is friendship, yes, but there are also several love triangles on the way...
We have some memorable travels in Hachimitsu to Clover. The Sumida river close to Asakusa in Tokyo, the Kasai Seaside Park, Tottori, Sapporo... Yuuta goes all the way to Cape Soya in Hokkaido on bicycle, too. He experiences Japan at a slow pace and there is also some time for art. If you are the creative type and you love to travel, give Hachimitsu to Clover a try!
---
4. Rurouni Kenshin (Samurai X)

Episodes: 94
Aired: Jan 10, 1996 to Sep 8, 1998
Welcome back to the past in Japan! This time we are in the Meiji era, when Japan opened its doors to the rest of the world and was assimilating Western culture. The legend of Hitokiri Battousai has been replaced by a humble vagabond under the name of Kenshin Himura. The terrible assassin has vowed to never kill again, but former allies and foes keep looking for his aid or for revenge…
Yes otakus, we should not omit this classic. The beautiful Tokyo and Kyoto are portrayed in all their glory when modernity and tradition were fusioned. We can visit with them Sanjo and the Hakusan Shrine in Kyoto, the Six Torii Shrine in Mount Hiei (not far away from there), Kagoshima, and Aizu. We get many historical references too, although the anime is not purely historical. A delight of action, tragedy, comedy and romance all together, you will understand the feeling of traveling through Japan with Rurouni Kenshin.
---
3. Katanagatari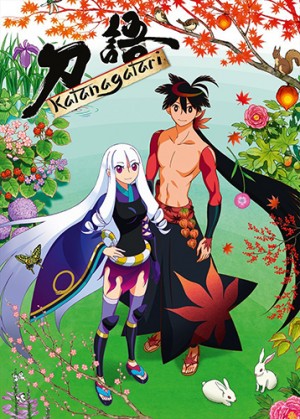 Episodes: 12
Aired: Jan 26 to Dec 11, 2010
We understand, you cannot get enough of Kenshin-like anime. That is why we are going to recommend you another anime traveling through Japan based in the Edo Period. The protagonist is Yasuri Shichika, an expert on a mysterious technique called Kyotouryuu, which transforms his entire body in a blade. When he meets the strategist Togame, he decides to accompany her in a journey through Japan, where they will try to collect 12 powerful swords.
Interesting and groovy anime style apart, Katanagatari is a well told story about a journey. Inaba province, Sanzu, Satsuma port and other wonderful locations are showcased. Who can say no to some great battles while you travel? Katanagatari deserves all our love for excellent locations and swords 🙂
---
2. Mononoke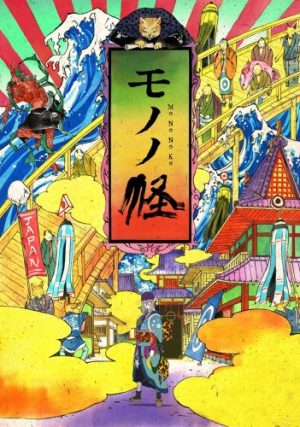 Episodes: 12
Aired: Jul 13 to Sep 28, 2007
Maybe you like Kenshin and company because of the historical background (not necessarily 100% real). You also like ghost stories in your anime. Perhaps you also like Katanagatari. Will there be an anime that, on top of this, has good travel? The happy answer is yes!
Meet Kusuriuri, the medicine seller. He was first introduced in another anime called Ayakashi: Samurai Horror Tales. The artistic style of the segment and the mysterious personality of Kusuriuri were so successful, that he got his own anime. In Mononoke, you will see him traveling through Japan by foot, by ship and even in the Meiji era by train, usually showcasing the most typical culture in Edo and Kyoto.
---
1. Samurai Champloo

Episodes: 26
Aired: May 20, 2004 to Mar 19, 2005
Samurai Champloo has been considered an unconventional classic. It is the perfect fusion between traditional Japanese settings and a globalized view. Not many animes have breakdance and hip-hop, right? Don't worry; this is a samurai story, so there is honor and sword fighting… However, another aspect that is not mentioned frequently, is the incredible journey of the protagonists.
Samurai Champloo tells us the adventures of a group of unconventional… friends. Fuu, Jin and Mugen met during a duel in the hostel where Fuu was working and had to run for their lives. That is why they start traveling together, seeking the samurai who smells like sunflowers. During their journey, we can admire Hiroshima castle, Nagasaki (particularly Ikitsuki island) and of course, Edo like we haven't before. For its unique atmosphere, we had to mention Samurai Champloo as the number one anime traveling through Japan!
---
Final Thoughts
To travel or not to travel… meanwhile it actually happens, we can learn a lot about Japan through its anime. Where would you like to travel to in Japan? Which of these anime traveling through Japan is your favorite? Don't forget that we are open to all your comments and suggestions. See you soon!
---