Japan's tourism activities are undeniably diverse and can range everywhere from exploring temples to hiking through bamboo forests or indulging in plate after plate of painstakingly prepared sushi. However, anime fans alike can all agree that one of the most rewarding pilgrimages to make when in Japan is visiting the destinations depicted in popular anime. Fiction and reality collide when fans can go view the exact scenes in their favorite shows in real life, and often, there are a variety of related products and activities that go hand in hand with the location.
Certain places, such as Tokyo, are extensively featured in Japan's anime. However, all prefectures can boast to be the host of any number of shows. Chiba, a prefecture that directly borders Tokyo as well as the ocean, is another popular choice of location in anime. This area is used as the setting in series quite often, partly due to its proximity to Tokyo while still remaining a more rural setting. Listed below are the ten best anime set in Chiba prefecture. On your next visit to Japan, make sure to visit all of these great featured locations!
10. AIR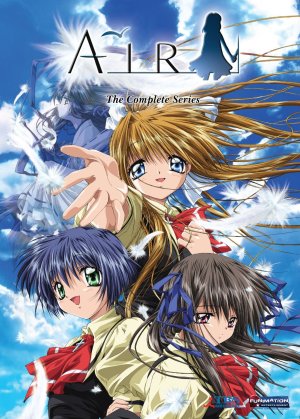 Episodes: 13
Aired: Jan 7, 2005 to Apr 1, 2005
A supernatural, slice of life anime with a sweet romance as well, AIR follows the story of Yukito Kunisaki. He is a man who is journeying as a puppeteer in order to search for an fabled element from a tale his mother used to tell him as a child. Known as the Winged Maiden in the tale, Yokito searches far and wide for this creature while supporting himself using his puppet show skills.
This anime set in Chiba begins after Yukito reaches a small town in Chiba, as well as meets a strange girl named Misuza. Yukito suddenly finds his journey progressing in unimaginable ways. Trapped in this idyllic countryside, he somehow finds his goal much closer than he once anticipated. An overall enjoyable anime, AIR beautifully combines fantasy and realistic elements in both its setting and its plot.
---
9. Fate/kaleid liner Prisma Illya

Episodes: 10
Aired: Jul 13, 2013 to Sep 14, 2013
While the names in this anime are hard to pronounce, the expert mix of comedy, fantasy, and action make Fate/kaleid liner Prisma Illya a worthwhile show to invest in. In this series, Illyasviel von Einzbern is just a typical elementary school student. Everything changes, however, when she gains magical powers after the powerful Kaleidostick Ruby suddenly decides that Illya will be a better magical girl than the sorceress, Rin Tohsaka.
This anime set in Chiba stars Rin, who must thereafter, watch over Ilya while still pursuing her own quests, and guide Ilya in the arts of magic. The anime explores each character's growth, friendship, and struggles together. Touching, and offering a different approach to the magical girl genre, Fate/kaleid liner is a fantastic anime to watch.
---
8. Buddy Complex

Episodes: 13
Aired: Jan 6, 2014 to Mar 31, 2014
Life is simple for the high school student Aoba Watase in this anime set in Chiba —that is, until he is attacked out of nowhere by a monstrous robot known as a "Valliancer." He survives only due to the help of one of his classmates, Hina Yumihara. After she saves him, Hina reveals that she, along with the robot, both come from the future, and her mission is to prevent his death.
Hina takes Aoba 70 years into the future, right in the midst of a deadly fight between two military forces. Here, Aoba must not only protect his own life, but also protect the world. Mixing both the actual location of Chiba in the present, Japan in the future, and sci-fi elements, the setting of Buddy Complex is truly special and well deserving of a place on this list.
---
7. Lagrange—The Flower of Rin-ne

Episodes: 12
Aired: Jan 8, 2012 to Mar 25, 2012
An action packed adventure, Lagrange: The Flower of Rinne, is a dynamic anime based in Chiba prefecture that follows the story of Madoka Kyouno. Madoka is a passionate, can-do high school student with a love for helping others. She is the only member of her school's Jersery Club, which is entirely focused on providing assistance to those that need it.
Strangely, one day, that assistance comes in the form of piloting robots and fighting aliens at the request of a strange girl named Lan. Recognizable Japanese landscape is lost beneath the scuffle of giant machines and battling for the sake of the world. This anime is a truly exciting experience and a fitting choice for number 7 on the list of top ten anime based in Chiba.
---
6. Oreimo (Ore no Imouto ga Konnani Kawaii Wake ga Nai): My Little Sister Can't Be This Cute

Episodes: 12
Aired: Oct 3, 2010 to Dec 19, 2010
Oreimo is an anime set in Chiba that stars Kirino Kousaka is the perfect girl—or so it might seem at first glance. A flawless student with as equally as flawless physical appearance, most people assume she is the epitome of a student, a sister, and a girl. In her spare time, she models with her friend Ayase in order to gain extra money. However, one day, Kirino's brother happens to discover a darker side to Kirino's personality.
Kirino vows to keep him silent but also introduces him to the mysterious other otaku world which she belongs to. Together, the two explore areas of Japan and Tokyo that are a welcome sight to any anime lover. A comedic, slice of life anime with loli themes, Oreimo (as it is more popularly known as) is one of the more well known anime set in Chiba Prefecture.
---
5. Zegapain

Episodes: 26
Aired: Apr 6, 2006 to Sep 28, 2006
Kyo, in a desperate act to keep the school swimming club alive despite being the only member involved, attempts to recruit the beautiful Misaki to assist him in creating a promotion video. If Kyo isn't successful, then the swim club risks being shut down by the student council. Misaka agrees, but on one condition; Kyo must help her pilot a mecha suit and help a resistance force fighting against alien forces.
A powerful combination of action, romance, and sci-fi, Zegapain naturally has multiple settings, both terrestrial and extraterrestrial. However, the land side action is an anime set in Chiba, the prefecture where Kyo's school is located. This unique combination of fantasy elements in addition to actual locations make Zegapain a great feature on the list of anime set in Chiba.
---
4. Yahari Ore no Seishun Love Comedy wa Machigatteiru/ My teen Romantic Comedy SNAFU

Episodes: 13
Aired: Apr 5, 2013 to Jun 28, 2013
Hachiman Hikigaya is the type of person you never want at your parties; narcissistic and apathetic. He finds nearly no worth in the world that surrounds him, especially his naive peers. After mocking societal conformity in his school essay, Hikigaya's teacher gives him a cruel punishment. After school, he must attend the Volunteer Service Club. The only member of this club is the beautiful yet isolated Yukino Yukinoshita.
Hikigaya must do the one thing he quite possibly detests most in the world —helping others. Despite being charming and romantic, this series does not let the blunt realism of the characters' views become lost. The obstacles that the characters overcome, as well as their growth, can be witnessed alongside the equally as charming scenery of the prefecture of Chiba.
---
3. Battle Programmer Shirase

Episodes: 15
Aired: Oct 4, 2003 to Jan 4, 2004
A well accomplished programmer known as BPS (Battle Programmer Shirase) has amazing hacking skills and yet refuses to accept payment for his jobs. His unique set of skills are appreciated only be an equally as specific type of people. When the Evil King of America begins to cause chaos online, BPS is kept perpetually busy on new and challenging journeys.
The anime combines comedy and sci-fi in this digitally based show, which often features BPS's personal home and room as the setting. Located in Chiba, the chance to show off scenery is not often given; however, it is recognized by many as one of the anime which utilize Chiba as its inspiration. For that reason, it places third on this list of anime set in Chiba.
---
2. Chikyū Bōei Kazoku/ the family's defensive alliance

Episodes: 13
Aired: January 9, 2001 – March 29, 2001
A complicated and self-absorbed family on the brink of separation must come together in order to save the world. Every member of the family has their own issues, from the otaku father to the greedy mother to the bratty younger brother, and yet that personality is all part of the fun. Only at the request of the Galaxy Federation can their family act as one in combat against the aliens.
An exciting shounen anime that mixes comedy and sci-fi together, Chikyū Bōei Kazoku is a classic addition to the list. The dysfunctional behavior of the family, living a messy life in Chiba and yet suddenly thrust into space battle, goes beyond merely entertaining. Able to withstand the tests of time, this anime is a perfect example of a great show that has originated from the Chiba Prefecture.
---
1. Kimi no Na wa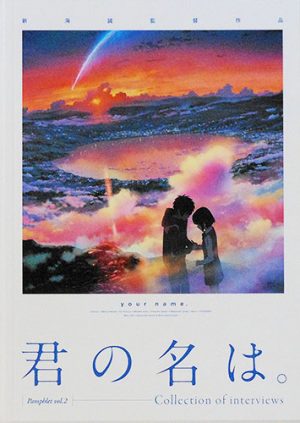 Episodes: 1 (Movie)
Aired: Aug 26, 2016
Arguably the most popular movie in Japan currently (which has already outgrossed the timeless Ghibli classic Spirited Away in theaters), Kimi no Na wa is a spellbinding movie that will undoubtedly capture fans hearts for generations and generations. The story follows the tale of a boy and a girl separated by dimensions who somehow come into contact with one another.
When one day the two suddenly switch bodies, they begin to search for each other. A story questioning fate and love, Kimi no Na wa is a the must-see movie of the year. Its beautiful animation style perfectly showcases the scenery of Chiba as well. This powerful combination makes Kimi no Na wa the top of our list, and our recommendation of a great anime set in Chiba.
---
Final Thoughts
Almost any prefecture in Japan can boast a certain number of anime that have used their location as inspiration for the show's setting. However Chiba, with its scenic proximity to Tokyo, has proven to be a prime area for producing quality content. The shows listed above are simply the best of the best anime set in Chiba to be featured. Did we miss anything? Let us know in the comments below!
---