También puedes leer este artículo en:Español
There's an incredible amount of great choices in our top ten fantasy manga list, that are sure to wet your appetite and tickle your brain. Fantasy manga has always been a popular genre to the always growing manga community, with stories that take you on wild adventures back in time to the warring states period, or far into a distant future where Moon Dwellers threaten the world's existence. Whatever your taste may be, the fantasy realm is always sure to take your imagination on an exciting journey so let's fly right into the action to see which manga takes the number one spot.
10. Giganto Makhia

Mangaka: Miura, Kentarou
Genres: Fantasy, Seinen
Volumes: 1
Published: November 2013 - March 2014
The world of Giganto Makhia takes place where humans, demihumans, and mystical creatures are fighting for survival. The wastelands are desolate and there isn't much to provide, and everyone is out to ensure they get a fair share of the cut. The Empire of Olympus is terrorizing everyone, using colossal beasts to destroy their enemies, and now it's up to a group of heroes to make sure that this genocide is wiped out and heal the wounds of a once peaceful Earth.
Delos, Prome, and Gohra are Earth's only hope in surviving the terrible onslaught that's transpiring around them, and they must use all of their wits and strength to help restore balance in a world torn by adversity. Miura Kentarou came up with this wonderful story so you're most definitely going to be in for a treat, especially if you're a fan of his Berserk series. The art style and story plot share some resemblance to Berserk, but the action and mythical battles that take place are incredible and irresistible to ignore. It's a world packed full of mythological titans squaring off against each other in this gigantic wasteland, so don't miss out on what happens next!
---
9. Houshin Engi

Mangaka: Fujisaki, Ryuu
Genres: Action, Adventure, Comedy, Fantasy, Shounen
Volumes: 23
Published: June 1996 - October 2000
There are two worlds that exist, one that inhabits the deities called Senninkai and the other where the humans, Ningenkai reside. There seems to be an ongoing problem however in the Ningenkai world, and Taikoubou must deal with it before it escalates. Evil immortals have been residing in Ningenkai for quite some time, and now they're out to wreak havoc and claim it as their own. With a lot at stake and lives on the line, every minute mustn't be wasted otherwise it could spell the end for all humanity.
In this action packed adventure, there's constant chaos looming throughout the world of Ningenkai, and the deities sit and watch in terror as their powers are overshadowed by the immortals. Taikoubou needs to come up with solutions fast otherwise it won't just be his life that becomes endangered, but his friends and family. Much of the story is set in a historical period which grabs your attention even more, as you're not only diving deep into an amazing story with great character development, but you're educated as you read along as well. This fantasy classic is sure to keep you glued to every page with its incredible climactic scenes, and an ending you'll feel totally blown away by.
---
8. Kumo desu ga, Nani ka?

Mangaka: Okina, Baba
Genres: Adventure, Comedy, Fantasy
Volumes: 3
Published: December 2015 - Present
Kumo desu ga, Nani ka? Is a manga which had been adapted from the original novel of the same name, in which a spider must do whatever it takes to survive in a cruel world. The story begins with two incredibly powerful characters whose magic collided, which was so strong that it crossed worlds and wiped out a classroom full of high school students. All of the victims are then reincarnated in another world which included Kumoko, the main female lead, who is turned into a spider. With this new life in front of her she must now face all of her new challenges head on, and adapt as fast as she can.
Wouldn't it be cool if we could come back as something interesting like a bird, or bear, and live an entirely fresh new life? We'd most surely love to live our lives buzzing around collecting all of the delicious nectar for our friends. Kumo desu ga, Nani ka? takes us on a journey to an imaginative world where reincarnation is simply a natural occurrence, and now Kumoko must try to develop new habits and instincts in this new spider body. It really is funny to read how she struggles dealing with making webs, or not getting stepped on along the way. Her courageous and determination gets her through many rough obstacles and you're right there along with her on the journey.
---
7. Houseki no Kuni

Mangaka: Ichikawa, Haruko
Genres: Fantasy, Sci-Fi, Seinen
Volumes: 6
Published: October 2012 - Present
A new immortal and genderless lifeform called Gems now populate the Earth, and these 28 Gems must battle against enemies known as Moon Dwellers who constantly attack them, abduct them, and turn them into weird decorations. Each of the Gems is equipped with their own special roles such as medics or fighters which are then used in battle. Phosphophyllite is the only Gem however who, after 300 years has not been assigned any role on the battlefield. He's determined to help fight alongside his comrades but is deemed too weak, but one master Gem assigns him a task that only he can fulfill: create a natural history encyclopedia.
Why Phosphophyllite was assigned such an odd role in a battle for survival is beyond our comprehension, but surely it must be useful in this all out war right? Well in Houseki no Kuni there's a ton that happens that will throw you off course, with its unpredictable climaxes, and directions that will take you all over the place. Once you find yourself halfway through the series you'll start to understand just why Phosphophyllite was given his role, because it truly creates some epic scenes along with providing us with some history about the Moon Dwellers and more.
---
6. Drifters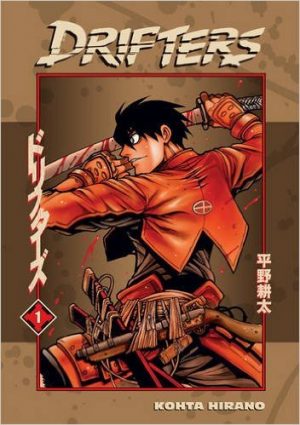 Mangaka: Hirano, Kouta
Genres: Action, Adventure, Comedy, Drama, Historical
Volumes: 5
Published: April 2009 - Present
Sekigahara is widely known around the world as one of Japan's most intense wars, with incredible bloodshed and thousands of lives lost. Shimazu Toyohisa is the main lead in this story, who actually was a real life samurai who fought in the enormous battle which unfortunately took his life. In this fantasy driven story, Toyohisa is brought back to life and transported into a world of magic with other famous Japanese warriors throughout history who now must band together to defeat the powerful enemy.
Drifters is now about to receive its very first anime adaptation that's slated to air next month for the fall lineup, so be sure to check that out. Before that however, we recommend reading the manga to really get a full glimpse of how it all started, and where Toyohisa ends up in this historical battle adventure. You'll find such names as Nobunaga in the cast, along with other very notable classics that we'll leave you to discover for yourself. If you love Japanese history as much as we do, then Drifters will be sure to drift you away into a time where the shogunate ruled and it's up to a group of hardened warriors to claim victory.
---
5. Mahou Sensei Negima!

Mangaka: Akamatsu, Ken
Genres: Action, Adventure, Comedy, Ecchi, Fantasy, Harem, Romance, Shounen
Volumes: 38
Published: February 2003 - March 2012
Negi Springfield is a recent graduate from a prestigious magic academy, and in order to increase his skills he's sent to Japan to teach English at an all girls middle school. Negi has much bigger dreams than to become a mage however as he sets his sights on finding his father, "The Thousand Master", widely considered to be the strongest mage in existence. This search is no walk in the park as not only pushes him beyond his limits, but he's now thrown his students into the mix in this life or death battle that'll decide the fate of humanity.
You'll be laughing so hard at some of the stuff you come across as you read through Mahou Sensei Negima! because it's all thrown into this pot of randomness, and mixes together so well that you can't help but chuckle at Negi's foolish attempts for attention. Of course with ecchi and harem, comes oppai and lots of sexual remarks, so you'll most definitely see that everywhere throughout the series. Negi tries so hard to do things on his own but then drags everyone into his mess which causes even more laughs, because these people have no idea what's about to happen.
---
4. Niehime to Kemono no Ou

Mangaka: Tomofuji, Yuu
Genres: Drama, Fantasy, Romance, Shoujo
Volumes: 3
Published: November 2015
Saliphie discovers some dark truths about the demon king, which create a change of heart towards him. She realizes that he's been avoiding sacrifices from taking place, and that his blood is half human. She comes to understand her King's kindness and sorrow, which is then turned upon her when he reveals that he wants her as his queen. Instead of becoming the 99th sacrifice, Saliphie now finds herself in the arms of this beast in this romantic fantasy.
Niehime to Kemono no Ou shares a similar foundation to that of Beauty and the Beast, where a young girl comes to understand the truth behind the king and the two gradually fall for each other over time. Saliphie was supposed to be sacrificed by the king, but his heart was stricken with infatuation and couldn't convince himself to go through with it. Due to that willingness to set her free, the two grow much closer as Saliphie now becomes a source of energy for the king in this emotionally driven love story about human and non-human relationships that blossom over time.
---
3. Fairy Tail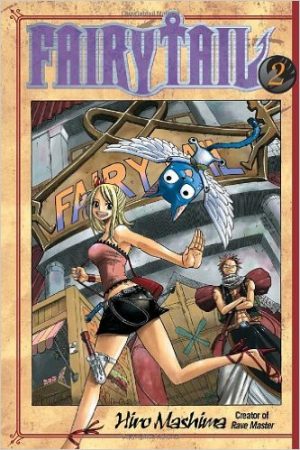 Mangaka: Mashima, Hiro
Genres: Action, Adventure, Comedy, Drama, Ecchi, Fantasy, Shounen
Volumes: 58
Published: August 2006 - Present
Honey's anime has covered Fairy Tail a number of times that we're sure that by now, you're very well aware of the story and have enjoyed it thoroughly. For those who haven't however, we'll give you a quick recap to get you excited. Natsu is one of the members of Fairy Tail, a well known guild that finds itself in hot water when an enemy approaches to threaten their existence. Lucy, who has just joined the guild, now must work alongside Natsu and other powerful members to put a stop to this new threat before it escalates.
Mashima Hiro is one busy guy these days, with so many projects under his belt that we're surprised he's able to keep up with the demanding fans. Fairy Tail is so popular that it's been awarded so many times for its outstanding story, heartwarming friendships, and is a great example for children when building relationships. It's a wonderful adventure to be a part of because throughout the story you feel as if you're growing along with the team, as they try to survive against traitors who now are out for blood and to claim the throne. With so much action packed into this one beautiful book, you'll be constantly entertained and enthralled by all of the magic spells, teamwork, and boobs along the way.
---
2. Nanatsu no Taizai

Mangaka: Suzuki, Nakaba
Genres: Action, Adventure, Comedy, Fantasy, Shounen
Volumes: 20
Published: October 2012 - Present
Another heavy hitter finds its way on our fantasy list, and we couldn't help but throw Nanatsu no Taizai into the fray. Meliodas and his band of knights have been blackmailed by a mysterious enemy, and have been imprisoned by the kingdom for a crime they didn't commit. As fate would have it, Meliodas frees himself and is then teamed up with Elizabeth and Hawk to help reconnect the seven knights back together, so that they can unveil the true suspect behind the bloody murder that took place.
With the second season of the anime series just wrapping up, many are now waiting for the next installment to come out. While you wait we highly recommend picking up and reading the manga because not only will it keep you updated, but you'll enjoy it so much more because of all the extra details that were left out of the show. The story gets so much better in the 15th and 16th volumes so if you want to know just what transpires after the first major arc, then most definitely run to your nearest manga shop and buy this immediately. Things get so heated with Meliodas, Ban and the rest of the crew that you'll wish that you never watched the show and just read the entire manga.
---
1. Dorohedoro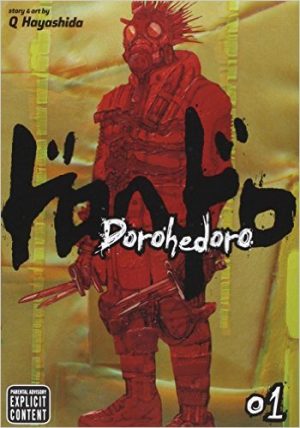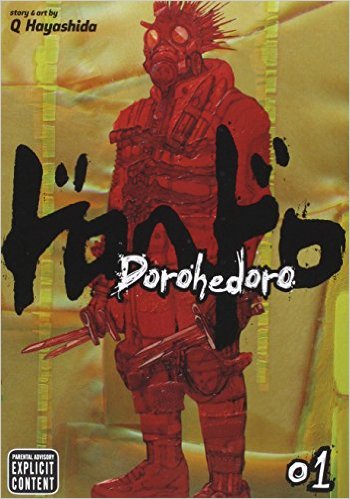 Mangaka: Hayashida, Q
Genres: Action, Comedy, Drama, Fantasy, Horror, Mature, Mystery, Psychological
Volumes: 20
Published: December 2000 - Present
Kaiman has no recollection of his past life before he was transfigured by a magic user. This transformation left with him with an outlandish appearance, and so now with his life in disarray he vows to search for the truth to his past. Accompanied by Nikaido, the two seek out and track down magic users situated in what's known as "The Hole", and try to find out as much information as possible about why Kaiman in in his current state.
In a Mortal Kombat type fashion, Kaiman bites down on his enemies in a fatality style finish much like Reptile from the popular fighting franchise. The two of course both have reptile heads, but of course that's only where the similarity lies. The story grabs your attention as you're either grossed out by all of the gruesome killings, or completely itching for more of it as Kaiman and Nikaido pretty much tear through every anatomy that they come across to seek out answers. You feel for the guy because come on, who wants to spend the rest of their life with a reptile head, and not know why you got it in the first place. You'd be pretty pissed off too if that ever were to happen in your life, but to know just what happens along Kaiman's dark adventure then be sure to keep up with the ongoing series to find out!
---
Closing Statement
The fantasy genre is always an adventure to be a part of because you're always taken to worlds far beyond the imagination, and your heart races as there are so many unpredictable events that take place. Whether you're battling gigantic mythical creatures, or you find yourself in a new body, fantasy manga will always have something fantastic to offer. Let us know what other fantasy manga you read, and be sure to drop your comments down below! Also, feel free to share our articles to keep everyone buzzing with excitement!
As always, if you want to know about all the latest buzz straight from the bee's nest in Japan, be sure to keep it locked here at Honey's Anime.
---