"Stars shining bright above you
Night breezes seem to whisper, 'I love you,'
Birds singing in the sycamore tree
Dream a little dream of me."
We often daydream or drift off into an imaginative world, filled with much excitement from the dreary and drab reality of work, school and/or routine. Far off into this fantastic fantasy, there's adventure, fun, and tons of thrill. In the OVAs we've selected, these condensed and quick-paced designs offer viewers a burst of exhilaration, easily viewable in one short sitting. We at Honey's hope you enjoy this list and let us know what you think of them!
10. Doudou

Episodes: 2
Aired: 2002 - 2003
Doudou is a beautiful animation by Kazuhiro Hotchi that captures the life of an adorable little piggy, Doudou. This fantastic two-part episode is accompanied by serene and peaceful instrumentals. We watch our featured character navigate through breathtaking countryside surroundings, encountering various natural and manmade life forms. Although without dialogue, viewers can interpret in their own way, what the illustrator is suggesting in his OVA. Could it be about the country of Japan itself, with the melding and transition of the traditional and modern? Or could it be about survival in an ever-changing society? Whatever the meaning may be, viewers can be sure to enjoy not only developing perceived intentions, but also paying keen attention to the wonderful, whimsical artistry and music.
---
9. G-9

Episodes: 1
Aired: September 2006
The story begins with a young woman, naked, and uncertain of who she is and how she arrived to her circumstance. She views her unfamiliar surroundings, yet feels at ease. She hones in on things that can give her clues, trying to make sense of the many questions that need answers. She sees writings on her hands, "Agartha" and "One who eats dragons." Is what's written on her who she is and her overall purpose? As she wanders her surroundings, she encounters a ghastly creature. Instincts overwhelm her and she doesn't know whether to flee or fight. A voice out of thin air tells her to fight. After defeating the beast, she remembers everything. Utilizing minimal colors and amazing water paints, G-9 is a captivating and daring fantasy OVA. Does she become her own savior or to humanity's consciousness? Find out for yourself.
---
8. Canary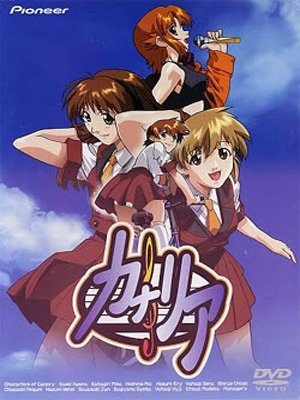 Episodes: 1
Aired: March 2002
Canary is a fantasy, comedy, slice of life anime that tells the story of Mika Katagiri, an ambitious girl set on making it big with her band. Mika and her band mates have the greatest opportunity that any school-aged students can imagine: performing at the upcoming local festival. Unfortunately, prior to the big event, there is some drama between band members, as their keyboardist refuses to perform. From this, their performance slot was canceled, and Mika was devastated. Spirited and determined, Mika doesn't let this hurdle get in her way, as she and the other bandmates do anything and everything in their power to regain their slot at the local festival. Displaying outlandish and over the top scenes, Canary is a humorous anime that presents many of our wildest dreams in becoming a mega huge musician.
---
7. Coluboccoro

"There was a time when the Spirits, enraged by the desecration of nature, plunged man into an era of fear and dismay. In that maelstrom of chaos, a shrine maiden appeared among the people. She admonished them for their ways and used her powers to seal the Spirits in the forest trees. All who knew where those trees grew are no longer. And that knowledge drifted ever further away…"
Princess Suzu is the heroine of this epic fantasy. Starting this journey with the discovery of a parallel dimension, lying within the ruin and rubble of some ancient civilization, Princess Suzu is caught off-guard by her loyal guardian, Ji. Princess Suzu is the legacy of a distinguished heroic shaman, who in the past saved his society from catastrophic destruction. An adventurous girl, nonconforming to her royal duties, Princess Suzu sets out on a journey with her spiritual companion, Coluboccoro, who she recovered from the Forbidden Grounds, to retain the harmonious balance between mankind and nature. In search of her true calling and purpose, Princess Suzu believes that her answer in "guiding the people" lies outside the castle walls.
---
6. Iblard Jikan

Episodes: 1
Aired: July 2007
Iblard Jikan is a visually stunning OVA created through the ever-famed Studio Ghibli. Illustrating the vast and picturesque countryside, we observe all forms of life at a calming slow-pace. Accompanied by a variety of instruments, we watch the country folk go about their daily chores, in combination with modern, futuristic, and dream-like elements. Vibrant and intricate details are portrayed throughout each scene. A fantasy world in and of itself, Iblard Jikan is an original piece, an unrecognized score, but overall, a must see.
---
5. Tori no Uta (Bird's Song)

Episodes: 1
Aired: January 2007
An original composition by Amano Yoshitaka, we follow a young man who ventures on a new path on his way home. While on his walk, he encounters what he deems to be the loveliest girl he's set his eyes on. As the weather shifts and the rain comes down hard, this young man is joined under shelter with this young lady. He hopes for it to continue to rain so that he never has to part ways with her. Time passes slowly, yet at the same time, this instance can go by so quickly, and all that is heard is the sound of the rain and the fluttering of a bird that flies around them. This young woman offers the young man a gift of a feather from the bird that kept them company. She tells him to keep it in remembrance of her and that one day, they'll meet again. The following day, the path that the young man ventured off to had disappeared. Day after day, he relentlessly looked for this path. "I don't even know her name." Fifty years later, the once young man, now aged, returns to his hometown. So much time has passed and everything around him once familiar is so different. Does he face this young woman again? If he does, what happens then? Collectively, Yoshitaka's sketching is impressive, centering on monochromatic tones except when he highlights the lady of the story. Truly, an amazing romantic fantasy with hints of dark themes.
---
4. Neko Machi (Cat City)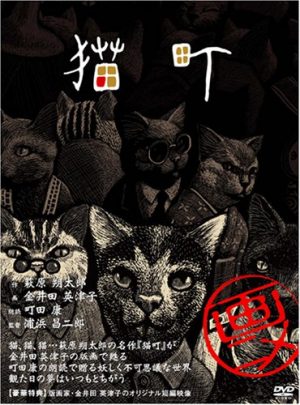 Episodes: 1
Aired: August 2006
We at Honey's believe that any crazy cat lady or cat guy would enjoy this OVA as it deals with a fantasy world filled with cats! What a dream come true! Together with attractive, dark tone artwork and a tranquil voice narrative, we watch how this un-illuminated cat city came to be. In an environment where cats are the only inhabitants, we unveil the fear and uncertainty that follow our felines when their territory becomes encroached by humans. Moreover, the author speculates this perspective through the eyes of the cat community with much thought and detail. While we imagine many works involving cats to be bright and cheery, Neko Machi takes a contrasting approach that nonetheless is captivating.
---
3. Mezame no Hakobune (Open Your Mind)

Episodes: 1
Aired: May 2005
Mezame no Hakobune is an audio/video extravaganza. The story begins in outer space, where forces impact their presence onto a planet. We see these cloth-laden figures standing broad in a dark and damp forest. Images moving constantly in the foreground, we suddenly see sea animals appear; fish, jellyfish, whales and sharks, circling around a starry sky. From this, the setting shifts; what appeared before was a scene of space, now it has changed to a picture of water. Seconds later, again, the setting is altered from vast oceans to blue skies. We soar above the aqua clear ocean, flying as birds with the wind breezing through our feathers. Moments have passed and our flight resumes again in space. After exhausting our wings, we descend back to the earth; the laws of gravity tell us that what goes up, must come down. Trees shed their leaves, covering the forest floor. Past this imagery, we see a canine with human features, an adlet, perhaps. How this creature came to be is unknown, but from it, springs the countless sequences of life forms that exist. Traveling back into space, we come across a multiple headed sculpture that leads us back into the forest where we first began this journey.
On and on, through a time lapse, we encounter various atmospheric transmutations and elemental reactions. What can this entirely mean? Sho-ho, Hyakkin, Ku-nu, Mezame no Hakobune demonstrates an interesting take on the origins of life.
---
2. Sweat Punch

Episodes: 5
Aired: March 2002 – July 2006
Sweat Punch is a five episode OVA that chronicles various comedic, dark, and fantasy themes. Each episode varies in story and they are not joined or connected in plot. We run into various walks of life, are introduced to random facts, and the author utilizes a myriad of artistic styles to convey this OVA. The absurdity and unexpected, we suppose, are a part of life and we could interpret that the author wants people to enjoy the serendipitous moments that often occur while living. Furthermore, the author also wants us to reflect on the value of life and how the sins of humanity can lead to more chaos. Additionally, in one of the episodes, the dark and morose topic of murder is weighed so lightly, countering the previous emphasis on the importance of living. Lastly, Sweat Punch is an interesting compilation of stories that will not leave viewers bored.
---
1. Karas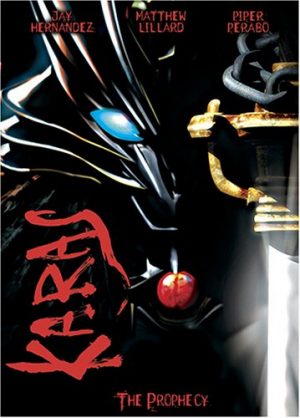 Episodes: 6
Aired: March 2005 – October 2007
Karas takes place in a universe where humans and demons exist, although at first glance, you are unable to differentiate the two. While the two species are able to live harmoniously, occasionally, rogue demons stir up chaos. As humans have grown accustomed to this peace between humans and demons, they have forgotten how threatening demons can be. In keeping the peace, a young woman named Yurine, alongside the Karas, the protector of the city, is activated, defending its citizens against these villains. In a later instance, humanity is reminded of how dangerous demons are when an old Karas revolts against his duties, raising an army to eliminate the human race. From this, we are introduced to Otoha, who takes up this new duty in restoring the balance between humans and demons. Overall, this action, sci-fi fantasy is filled with constant excitement, taking on the iconic storyline of saving the innocent and the world!
---
Final Thoughts
In no particular order, we hope you've enjoyed Honey's recommendations for Top 10 Fantasy OVAs. Many on this list are truly special, one of its kind pieces. We hope you check out this list and let us know what you think. Comment below and suggest to others if there are any great OVAs that we've missed!
---