También puedes leer este artículo en: Español
Today we have a special selection of Anime with a certain particularity that could be (and should be in my opinion) an Anime genre in itself. I'm talking about kawaii (cute) Anime. Usually, these type of shows are labeled as 'shoujo' and 'slice of life', but certainly not all 'shoujo' and 'slice of life' Anime are kawaii (and vice versa).
For that reason, I believe kawaii should be considered an official genre to subdivide these shows that are increasingly popular. In the meantime, I will try and help those who are desperately searching for new and charming kawaii Anime (especially after the recent kawaii success, Umaru-chan). For those people who simply can't get enough adorableness I present you my Top 10 Kawaii Anime!
10. Mikakunin de Shinkoukei / Engaged to the Unidentified

Episodes: 12
Aired: Jan 2014 – Mar 2014
Mikakunin de Shinkoukei tells the story of sixteen-year-old Kobeni Yonomori, an average high school girl who has just learned she's engaged to Hakuya Mitsumine, a boy of her age. Hakuya and his little sister, Mashiro, end up moving in with Kobeni and her older sister. All four of them will have to learn how to get along in this unusual and awkward situation.
The show is inherently kawaii. All of the girls are really playful and everything they do is either silly or extremely sweet. Mashiro steals the show; she's a great character and the smartest 9-year old you'll ever meet. Everything about this show is just plain nice.
---
9. Tamako Market

Episodes: 12
Aired: Jan 2013 – Mar 2013
Tamako Market follows the everyday life of Tamako Kitashirakawa, the eldest daughter of a family that runs a mochi (sweet rice biscuit) shop. She knows everything there is to know about mochi, and she is just as sweet as this traditional Japanese snack!
The show is about Tamako, her strict family, her friends and an overweight talking bird named Dela Mochimazzi. It is filled with cute girls, each one nicer than the next, and a very likeable and funny bird who certainly thinks a lot of itself.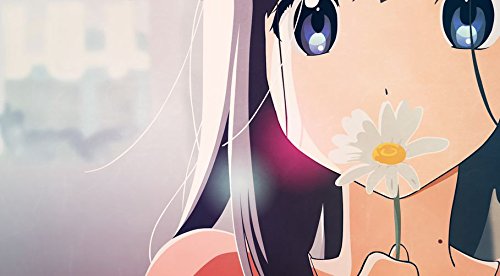 ---
8. Usagi Drop / Bunny Drop

Episodes: 11
Aired: Jul 2011 – Sep 2011
Bunny Drop is a far more touching Anime than any other on this list. It's not the typical kind of silly, playing around, kawaii Anime but it's still cute and charming as hell. This is the story of a thirty year old single man named Daikichi Kawachi, who, at his grandfather's funeral, learns of the existence of an illegitimate child his grandfather had. Knowing his family's cruel intentions of giving her to an orphanage, Daikichi decides to take this six year old girl named Rin in adoption.
Rin is a gorgeous little girl (similar in looks to Umaru-chan) who will captivate you and win over your heart. She's a doll, helping poor Daikichi to be a good father. And Daikichi himself does not fall behind. He proves to have a golden heart, as he learns from scratch how to be a paternal figure and a positive influence on Rin's life.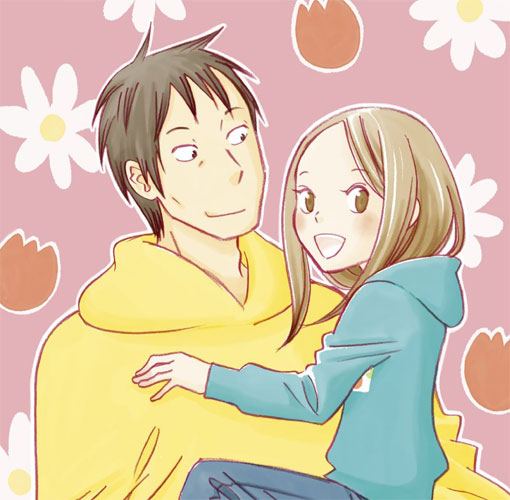 ---
7. Love Live! School Idol Project

Episodes: 26
Aired: Jan 2013 – Jun 2014
Because only few things are more kawaii than a bunch of teenage Japanese idols, Love Live School Idol Project had to be on our list. This is the story of nine high school girls who form a pop idol group named μ's in order to attract applicants and keep their school from closing.
With commitment, positivity and a lot of attitude, these young girls will fulfill their ambitions, becoming huge pop idols in the process. Share these beautiful and dreamy girl's hopes and dreams in this delightful show.
---
6. K-On!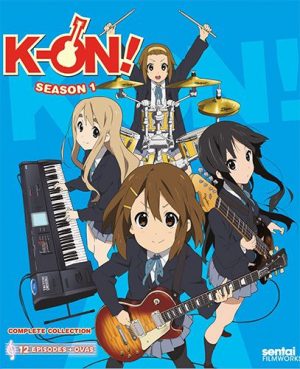 Episodes: 39
Aired: Apr 2009 – Sep 2010
Probably the most popular show on this list, K-On is a successful comedy and slice of life show about four girls who play on the high school pop music band. Yui is the main character and the lead guitar in the band. She enters the music club thinking it will be a walk in the park, but far from being so she has to learn how to play guitar from zero.
If you're into Kawaii Anime chances are you have at least heard about K-On if you haven't seen it already. It's definitely a good choice for all kawaii addicts since it has pretty much everything you're looking for in a cute show. The girls are joyful and playful. Yui is extremely talented but she's also silly and every time she learns something she also forgets something. Also, the music they play is so full of life and uplifting that it's impossible not to smile!
---
5. Cardcaptor Sakura

Episodes: 70
Aired: Apr 1998 – Mar 2000
Cardcaptor Sakura is my personal favorite among the many Sailor Moon rip offs. It is also the best in my opinion and by far the cutest. From the very opening and the soundtrack to the characters and Sakura's flashy costume, everything on this show screams Kawaii! And don't even get me started on Kero. He's the most huggable little flying mouse thingy ever!
The show is about Sakura, an average nice and popular high school girl who accidentally releases a set of magical cards known as Clow Cards. Sakura is then assigned to gather the cards with her newly acquired powers and the help of her guardian Kero, fighting the personification of each magical card.
---
4. Ichigo Mashimaro / Strawberry Marshmallow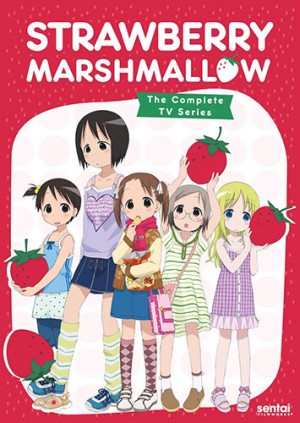 Episodes: 12
Aired: Jul 2005 – Oct 2005
The title of this show pretty much sums up all the kawaiiness (yup, I just made up a new word) in this show. It's about four little girls, Chika, Miu, Matsuri and Coppola, and a young girl who acts as their older sister, Nobue. Together they go through a series of funny and silly adventures that quite often turn a little too bizarre and uncommon.
The illustrations are straightforward cute and so are the main characters. Each one of the girls is special and funny in their own way. The older one, Nobue is a nicotine addict, while Chika is rather serious and uptight. Miu is the annoying one, Matsuri the shy one and Anna Coppola is the fashion girl in the group. So we definitely have all sorts of cuteness for everyone to choose from.
---
3. Lucky Star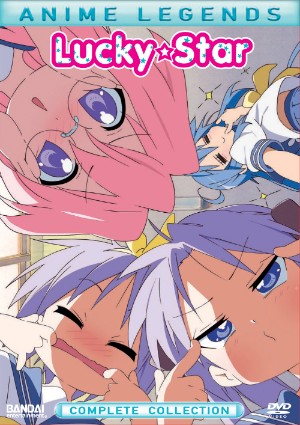 Episodes: 24
Aired: Apr 2007 – Sep 2007
Meet Konata Izumi, a lazy high school girl who's only interested in videogames, Anime and joking around with her friends. The Hiiragi twins and Miyuki Takara are Konata's best friends. All four of them go through the funniest situations on a regular basis.
Lucky Star is one of the funniest shows on this list, and one of the cutest too. Merely judging from the characters looks, you'll get right away just how much kawaii this show is. Everything about it is so pretty and the characters are all silly and childish and joyful and…and… OMG, it's simply so nice to watch. Cuteness overload!
---
2. Himouto! Umaru-chan / My Two-Faced Little Sister

Episodes: 12
Aired: Jul 2015 – Sep 2015
Eat, sleep, game, repeat! That's all Umaru Doma does every day after school. As a student, she's perfect, bright, popular and refined. What nobody knows is that she's quite the opposite at home. After school, she puts on her hamster hoodie cloak and turns into a little spoiled and lazy brat.
She does little at home other than eating potato chips, drinking soda and playing video games. Of course, when she's not doing any of these things, then she's probably bothering her brother and throwing a tantrum so that he goes out to buy her the new manga volume.
That's pretty much what the show's about. It's quite simple and straightforward cute. You'll just fall in love with Umaru-chan and her playful view of things. This is the funniest kawaii anime I've ever seen and my personal favorite on this list. So go ahead and give it a try if you haven't already.
---
1. Hanamaru Youchien / Hanamaru Kindergarten

Episodes: 12
Aired: Jan 2010 – Mar 2010
What could possibly be any cuter than our lovely Umaru-chan? How about this kindergarten where the most adorable little children compete for the attention of their male teacher?
The lovely Anzu with the help of her new friends, the shy Koume and the peculiar Hiiragi, attempts to win the heart of their caretaker, Tsuchida. Of course, she's no match for the beautiful Yamamoto, the kindergarten teacher in charge of the class next door, who happens to be Tsuchida's infatuation.
Hanamaru Kindergarten presents the most charming kindergarten girls and a child's crush on her teacher. You'll be puking rainbows after watching it. It just can't get any cuter than this, not in a million years.
---
That's it for our list of Kawaii Anime; I sincerely hope it has satisfied your need for cuteness. There are many other cute shows out there such as Princess Valkyrie, Sergeant Keroro, Toradora and, for neko (cat) lovers, Shugo Chara and Tokyo Mew Mew.
You can go ahead and tell me how much you like Kawaii Anime! Did I leave any kawaii classic out of the list? Which are your favorite kawaii characters? Let's share our passion for adorableness.