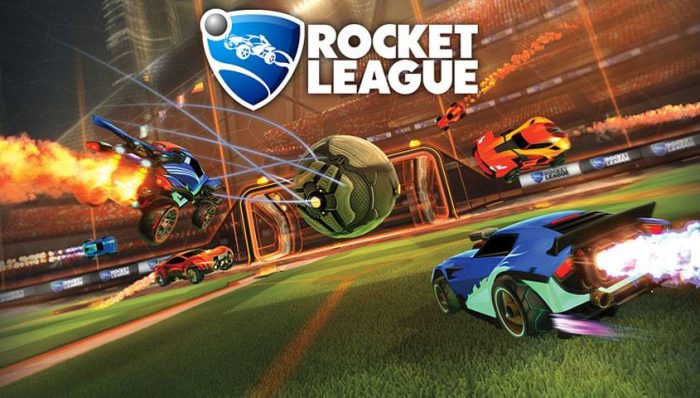 Okay, so there is a boy in your life, and he likes playing video games - what do you buy him for his next birthday or Christmas? Whether it's your son, brother, nephew, or friend, choosing a new video game for a boy isn't always easy. Some people may think that most video games are good for boys, but that's not necessarily true. We are setting a few standards here to help you choose a good game - it has to have been made recently enough that he is likely to have the system it's for (or still be easy to access), and it has to have less than an E10+ rating from the ESRB. We are also focusing on games for boys that are 12 years old and under.
Of course, every child is different - some children can handle higher game ratings or difficulty than others, so in the end, you have to know the boy himself. But our goal is to help get you started, and to get a decent list of many different games to help you find a great title for that special boy. And we promise that all of these games are child-friendly, so you don't have to worry about not always having the time to supervise them playing if you are a parent! So whether he likes adventure, shooting, simulation, or creation games, there's bound to be something great on our list of the Top 10 Games for Boys.
As always, please make an informed decision before buying any video games for a child. You know your child better than anyone else, including the ESRB.
10. Forza Motorsport 7

System/Platform: Xbox One, Microsoft Windows
Publisher: Microsoft Studios
Developer: Turn 10 Studios
Release Dates: Oct. 3rd, 2017
Forza Motorsport 7 is the tenth game in this series of racing games (don't let the name deceive you). It features over 700 drivable cars, 32 different tracks, and over 200 race configurations to make your race unique. Forza Motorsport 7 includes a lot of tracks and cars from previous titles in the series but also had added a street race circuit from Dubai and even more new cars. Plus this new game has dynamic weather conditions to make the races even more exciting, and for the first time in the series, customisable drivers.
Forza Motorsport 7 allows boys to get behind the wheels of some of the coolest cars and trucks, featuring nearly all the major car makers and many different styles of vehicles. With 32 tracks, it's hard to get bored because you can always just change the scenery and try again. The graphics are the best the series has ever offered, too, letting boys really feel like they're actually there and driving. Plus it's not just a driving simulator, it's a racing game - so you get to drive fast, and as recklessly as you can manage! It's a lot of fun for boys to play, giving them many choices about what kind of car they drive and where, and letting them make their own drivers, too. Older boys can also have fun customising the races and cars even further. Forza Motorsport 7 is great for young petrol-heads, and boys can have a lot of kid-friendly fun racing all they want.
---
9. Crash Bandicoot N.Sane Trilogy

System/Platform: PlayStation 4, Xbox One, Microsoft Windows, Nintendo Switch
Publisher: Activision
Developer: Vicarious Visions
Release Dates: Jun. 30th, 2017
Crash Bandicoot N.Sane Trilogy is a remastering of the original three Crash Bandicoot games released in the 90's - Crash Bandicoot, Cortex Strikes Back, and Warped. The games remain faithful to the originals while offering incredibly improved graphics and some new gameplay features to suit modern gamers. In each game, you play as Crash Bandicoot himself as he goes on adventures to defeat the evil Doctor Neo Cortex. Of course, this doctor wants to take over the world, as all the best villains do. It's up to you to stop him using spinning and jumping moves to defeat enemies and progress through the landscape.
Crash Bandicoot N.Sane Trilogy is especially great for boys when you enjoyed the originals! Sometimes it's hard to share our old favourite games with the younger generation when they're used to such a different world of video games than we grew up with. Crash Bandicoot N.Sane Trilogy is a remastering of some great old titles that stays true to the originals - but with today's graphics, and features like unified checkpoints, manual and automatic saving, and pause menus. This helps make these games accessible and appealing to today's boy gamers while still showing them a piece of gaming history. Be warned that parts of Crash Bandicoot N.Sane Trilogy are pretty difficult, so you might need to help some boys a little with the game. But they're going to enjoy all the fun and adventure along the way!
---
8. Rocket League

System/Platform: PlayStation 4, Xbox One, Microsoft Windows, Nintendo Switch
Publisher: Activision
Developer: Vicarious Visions
Release Dates: Jun. 30th, 2017
Rocket League is certainly a unique title with a one-of-a-kind gameplay experience. It's a soccer video game, but instead of human players, it's played with rocket-powered cars. You heard us right; it's a vehicular soccer video game. With rockets. Basically, the premise is to control one of these cars on the pitch, pushing an oversized ball towards your opponent's goal. The other cars are up for destruction, too, adding some demolition derby style action to this sports game. With the addition of rockets, these cars can also fly short distances to hit the ball in the air, and there are speed boosts on the ground for some added fun.
Rocket League is a simple, fun game that boys can enjoy taking as seriously as they want to. Younger boys can just have a good time driving the rocket cars around, destroying other cars (they respawn moments later, so there's no lasting damage), flying, and chasing the ball. Older boys can really get into the actual gameplay, trying to beat challenges and win games against their friends. Rocket League is an officially recognised eSport too, so the competition can be quite challenging online! It's a fun game full of bright colours and over the top game mechanics with a ridiculous concept that somehow works, and can really capture boys' attention.
---
7. Minecraft

System/Platform: Microsoft Windows, macOS, Linux
Publisher: Mojang, Microsoft Studios, Sony Computer Entertainment
Developer: Mojang
Release Dates: Nov. 18th, 2011
Minecraft is an open sandbox video game that requires creativity from the player to create and play in the world. It offers a lot of different gameplay modes and playing options including collecting and combat, but at its core, Minecraft is about building. Using 3D blocks, players are able to build and destroy the world as they see fit using resources they find, or in some gameplay modes, unlimited resources. Minecraft also encourages sharing, allowing players to let others explore the worlds that they make, and of course giving them the chance to see other player's worlds, too! As mentioned, there are gameplay modes with enemies that must be defended against or attacked, too, so there's a little something for everyone.
Minecraft appears on nearly every recommended list for kids games, but that's for a reason - kids and parents both love this title. Minecraft encourages children to be creative and think outside the box, which is important for developing young kids and encouraging imagination. Let's face it, kids today would rather play video games than build with Lego's, and Minecraft gives them the chance to develop the same part of their brain in a way they love. Plus the game can grow with them. Really young boys can enjoy just building with unlimited resources and no risk, and as they get older they can play with harder objectives and combat elements. Minecraft always retains its 3D pixel style even in combat, keeping violence to a minimum and ensuring that enemies are never too scary for boys. Available on nearly every imaginable mode of playing video games, Minecraft is accessible to boys in nearly every family.
---
6. Farming Simulator 19

System/Platform: PlayStation 4, Xbox One, Microsoft Windows, macOS
Publisher: Focus Home Interactive
Developer: Giants Software
Release Dates: Nov. 20th, 2018
Farming Simulator 19 is a simulation game about, well, farming! It lets you take the role of a farmer with a huge amount of land, operating heavy equipment, caring for crops and livestock, and more. It's full of tractors and other heavy machinery from all the top agricultural brand names, including John Deere, and they have all been recreated in realistic detail. Farming Simulator 19 has had a complete overhaul of graphics for this latest title, too, making it super detailed and realistic-looking. Plus, for the first time, it allows you to freely explore your farm and the land beyond it by riding horses! It has the newest features since the series began, and is promising an immersive and fun farming experience.
Farming Simulator 19 is a great game for boys interested in tractors and other heavy machinery, as well as those that like animals and the outdoors. It's hard for most average boys to get the chance to spend time on a farm or around farm equipment, so this is the next best thing that they can enjoy in their own homes. It's educational while still being fun, letting them drive heavy equipment, ride horses, and take care of their very own farm. And of course, all of the features in the game are completely child-friendly as it's free from violence, bad language, alcohol use, sex, or anything else like that. You don't have to feel the need to supervise boys as they play, and they can just enjoy pretending to be a farmer!
---
5. Yooka-Laylee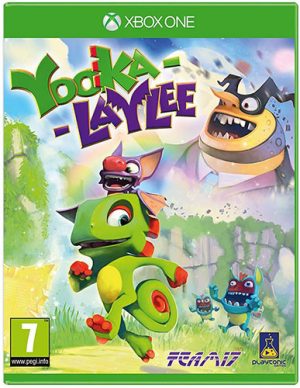 System/Platform: Linux, macOS, Microsoft Windows, PlayStation 4, Xbox One, Nintendo Switch
Publisher: Team17
Developer: Playtonic Games
Release Dates: Apr. 11th, 2017
Yooka-Laylee is a platform game following the adventure of Yooka, a chameleon, and Laylee, a bat. When the evil Capital B and his partner Dr. Quack discover that there is a magical book called the One Book that can rewrite the universe, they become obsessed with finding it. Dr. Quack invents a device that begins to suck up all the books in the world in an attempt to capture the One Book. It turns out that Laylee had the book all along without knowing what it was, having found it in a shipwreck, and it gets sucked up by the machine. Thus Yooka and Laylee take a trip to Hivory Towers, Capital B's lair, to try to get the One Book back and save the universe from being rewritten forever!
Yooka-Laylee is a new game done in an old style and older gamers will likely feel very nostalgic for. But it's been made for a new audience, with beautiful graphics and colourful environments, and open-world places for gamers to explore. Boys can have fun controlling two characters at once to complete challenges and explore these worlds, unlocking new ones and expanding the ones they already have along the way. The story is easy enough for even young boys to follow, and all the comic mischief remains child-friendly and free from graphic violence. If it proves a little too challenging for young boys to play on their own, Yooka-Laylee has local cooperative play, so you can join them and help them progress through the game together!
---
4. Pokkén Tournament DX

System/Platform: Arcade, Wii U, Nintendo Switch
Publisher: Nintendo, The Pokémon Company
Developer: Bandai Namco Studios
Release Dates: Jul. 16th, 201
Pokkén Tournament DX originally started as an arcade fighting game in Japan, but later was ported to the Wii U and now the Nintendo Switch. It lets players chose a team of Pokémon to fight against one another, either in a stage similar to fighting games like Tekken or a more free-roaming stage. It's all about the action rather than the tactics, letting both casual and hard-core Pokémon fans be able to enjoy the game. Basically, Pokkén Tournament DX is a fighting game that uses Pokémon, and it's as simple as that. You can focus on action battles using your favourite Pokémon without having to commit to a whole Pokémon game, and it's meant to just be exciting and fun.
The simplicity of Pokkén Tournament DX is one of the reasons it's such a great game for boys. It can be easily picked up, played immediately without a huge learning curve, and put back down again whenever they want to finish. The battles are short and simple and can be done with friends and family. All of the action is kid-friendly and free from gore and blood, so it still has the excitement of a fight without questionable content for young boys. And above all else, it's about Pokémon, which are beloved by boys of all ages around the world! They can use characters they already know and love to play with, and be excited to see them in a whole new way with Pokkén Tournament DX.
---
3. Ratchet & Clank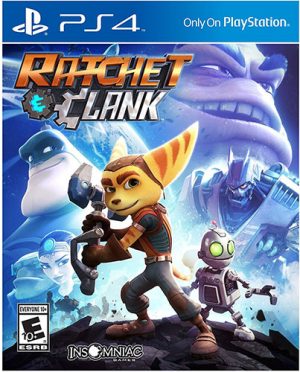 System/Platform: PlayStation 4
Publisher: Sony Interactive Entertainment
Developer: Insomniac Games
Release Dates: Apr. 12th, 2016
Ratchet and Clank is an old name that has gotten a new makeover. The Ratchet and Clank we are talking about is the 2016 release for the PlayStation 4. It's a reimagining and reworking of the original game in the series, which is why it holds the same name. It's a story within a story which is being told by one of the characters, Captain Qwark. He met the lead playing character, a young Lombax named Ratchet, when Ratchet was dreaming of joining the Galactic Rangers. Ratchet is initially rejected due to his criminal background. When he rescues a defective warbot he names Clank who warns him of a former Galactic Ranger's evil plot to unleash a mechanical army, things start to get into full swing as the two team-up to save the universe!
Ratchet and Clank is a game that not only young boys can get into, but their game-loving parents can enjoy, too. There's nothing like getting your son, nephew, or little brother into a game that you enjoyed when you were a kid, too. It's full of fun and fast-paced platform shooter action but done in a cartoon style that is child-friendly and free from gore and intense violence. The environments are bright and colourful, and there are so many different places to explore that boys won't get bored and are more likely to retain an interest in the game. Plus it's full of comic mischief and humour to keep the plot from becoming too dark. Ratchet and Clank were successful with young boys when it first released, and this new remake for today's modern gaming boys is just as successful.
---
2. Lego Marvel Super Heroes 2

System/Platform: PlayStation 4, Nintendo Switch, Xbox One, Microsoft Windows, macOS
Publisher: Warner Bros. Interactive Entertainment
Developer: TT Games, Traveller's Tales, Feral Interactive
Release Dates: Nov. 14th, 2017
Lego Marvel Super Heroes 2 is an action-adventure game with a Lego theme. It features playable Marvel characters from all across the Marvel universe as they team up together to defeat Kang the Conqueror. He's quite a formidable villain, especially considering he can time-travel! That means Lego Marvel Super Heroes 2 features time travel as one of the new storyline features, setting it apart from previous titles. You have to fight your way through certain scenarios, and solve puzzles to get through others. All of the Marvel characters have unique abilities, too, so choosing the best person for each challenge is essential!
Lego Marvel Super Heroes 2 lets boys' favourite Marvel heroes come to life on their screen, in a much less violent Lego form. Because the game has both fighting and puzzle sequences, it lets boys build as well as destroy the environment. It keeps their interest by being action-packed, but also encourages creativity and problem-solving. Boys can enjoy the massive roster of playable Marvel heroes, including characters from the comics and alternative versions of some of their favourites. If boys are interested in Lego and Marvel, this game gives them a whole new storyline to enjoy as their favourite heroes.
---
1. Splatoon 2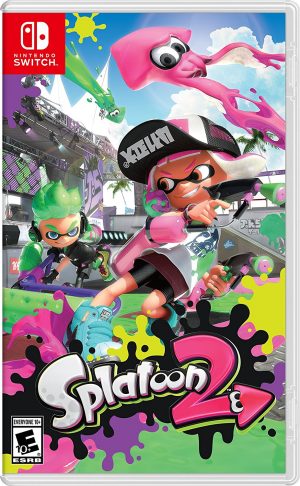 System/Platform: Nintendo Switch
Publisher: Nintendo
Developer: Nintendo EPD
Release Dates: Jul. 21st, 2017
Splatoon 2 is the sequel to the successful game Splatoon and is set 2 years later with the same characters. The player is an inkling known as Agent 4, recruited by pop idol Marie to help investigate the disappearance of her sister and the Great Zapfish that powers the city. Fearing the involvement of the evil Octarians, Agent 4 joins Marie and weapons specialist Sheldon on a journey through Octo Canyon. They fight Octarians all along the way, collecting Zapfish and making their way closer and closer to the truth (which we won't spoil here). In addition to this story mode, Splatoon 2 features online multiplayer in team-based scenarios.
Splatoon 2 has been really popular amongst kids since it came out and is one of the best-selling games on the Switch. It's fun, super colourful, and can keep boys interested for hours! Between a kid-friendly but intriguing story and endless team-battle multiplayer mode, Splatoon 2 encourages creativity and tactical thinking all while enjoying the fun and fast gameplay. Boys can enjoy playing a shooting game that isn't violent and bloody, instead, shooting bright and colourful ink at their targets from a cool and fun oversized gun or dual pistols. There are jetpacks, too! Plus the player character can change from a human into a squid, which is certain to capture the imagination of young boys with just how weird and funny that is. And don't worry - we don't tell your son if you're also playing this game late into the night after he's gone to bed.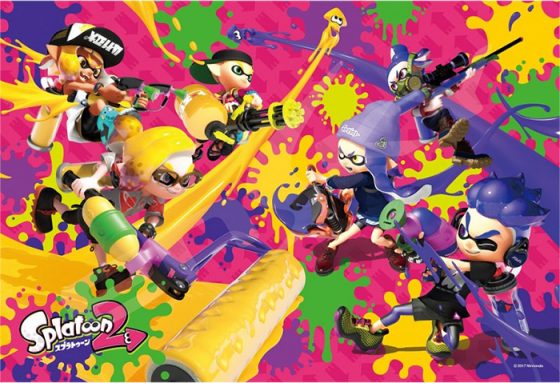 ---
Final Thoughts
Video games are made for everyone, and for the most part, aren't gendered. People can play whatever games they want, however, they identify. However, there are games that are more suited to boys and girls based on the mainstream interests of these genders, and the game maker's intended demographic. While many games are made every year for boys, who make up a huge number of players, these are some of the most recent top ones to have a look at. Whether you're buying for your son, nephew, little brother, or friend, we hope there is something here that will make him happy - and is child-friendly, so you don't have to feel guilty giving it to him!
Did we miss your favourite game for boys? Do you know any boys who have played one of these games? Would you adjust our ranking into a different order? Are you going to head out to buy one of these in time for the next holiday? Let us know in the comments below!
---