It may not feel like it, but Microsoft's Xbox console has been around for nearly 17 years. Compared to their competitors, they've been directly involved with console gaming for the shortest amount of time, but that hasn't stopped the Xbox from having some amazing games on their platform. While they're certainly fun for audiences of all ages, here's our top 10 Xbox games for kids who are avid gamers as well.
10. Grow Home

Publisher: Ubisoft
Developer: Ubisoft Reflections
Release Date: Feb. 4th, 2015
Initially what began as small experimental gaming demo by a small 8-man team, Ubisoft Reflections' project "grew" into a 3rd person exploration game like nothing ever seen before. Grow Home tasks the player with exploring the Star Plant homeworld of the quirky robot B.U.D. as he searches for the seeds of this mysterious, gigantic beanstalk. Bud is able to access new areas of the Star Plant and gain new abilities as he manipulates the beanstalk's growth in order to reach unexplored regions. The game is entirely open world and allows for even the youngest gamers to discover the explorer's spirit that dwells within.
---
9. Zoo Tycoon: Ultimate Animal Collection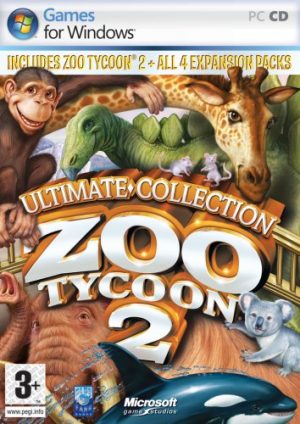 Publisher: Microsoft Studios
Developer: Blue Fang Games
Release Date: Aug. 20th, 2017
Kids by nature have curious minds, and what better way to satisfy that curiosity than getting close to nature? But, honestly, who wants to go outside? Zoo Tycoon has been a series that's given gamers the chance to realize their dreams of living in a zoo, without the costly expenses and weird smells. With this latest release adding new content and better graphics to the 2013 entry, Zoo Tycoon has everything you need for that field trip setting without leaving your living room.
---
8. Rime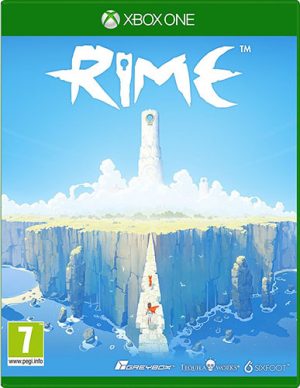 Publisher: Grey Box, Six Foot
Developer: Tequila Works
Release Date: May 26th, 2017
Washed ashore upon a deserted island, players guide a young boy on a path of survival as he explores his mysterious new landscape. As a third person puzzle game, you will be constantly on the move trying to complete challenges and objectives to reach unexplored regions of this beautiful yet hauntingly empty world. When Rime launched, it brought some comparisons to Sony's famed title Ico from the PS2, which can give Xbox gamers an idea of just how special this game is. It also has a subtly told message in its story, giving gamers a meaningful journey through this lost world.
---
7. Star Wars Battlefront II

Publisher: Electronic Arts
Developer: EA Dice
Release Date: Nov. 17th, 2017
Star Wars Battlefront II drops players into some of the most iconic battlegrounds in the entire Star Wars franchise. Gamers can do battle on foot or in vehicles in a variety of multiplayer engagements, re-enacting explosive moments from the films. Originally mired in controversy over dishonest pay-to-win pricing, the game abandoned that practice and has opened up all of its content for players, free of charge. Gamers who want to take on a larger role in the Star Wars saga can play as many of their favorite heroes from all the movies and play with friends against opponents online. There's also a story campaign for the first time ever in the franchise for players who want to go "Solo".
---
6. Lego Marvel Super Heroes 2

Publisher: Warner Bros. Interactive Entertainment
Developer: Traveller's Tales
Release Date: Nov. 14th, 2017
Two of the most popular things ever with kids, Marvel and Lego, join forces once again for their biggest outing yet. Adding 17 new locations as well as an extended roster of characters from the Marvel universe, there's plenty to see and do in this action, building platformer. With some exciting appearances by the Guardians of the Galaxy cast as well as Black Panther, this Lego game has exactly what Marvel fans have been clamoring for.
---
5. Forza 7

Publisher: Microsoft Studios
Developer: Turn 10 Studios
Release Date: Oct. 3rd, 2017
Have you ever wished you could get inside of a $500,000 car but don't have $500,000, or even a driver's license? Forza has answered those in need for years, and the latest entry has everything you could ever want and more. The most iconic tracks in all racing with the latest models of dozens of car manufacturing giants, all rendered in beautiful HD graphics. It's an experience any car enthusiast would die for, regardless of their age.
---
4. Rocket League

Publisher: Psyonix
Developer: Psyonix
Release Date: Feb. 17th, 2016
We'll have to leave this one to historians as to just what exactly Rocket League actually is. You could argue that it's either a racing, sports or flight sim game. All three are close, but the eSports sensation is still going strong across 6 gaming platforms, many of which have cross-play. Piloting small toy cars (or perhaps they're normal sized cars in a huge arena), players must guide an oversized soccer ball into their opponents' net. Easier said than done, when each vehicle possesses rocket boosters capable of taking a car from 0 to 100mph straight into the stratosphere. Rocket League is a fun title that makes even gamers who are uninterested in sports and racing games into believers.
---
3. Yooka-Laylee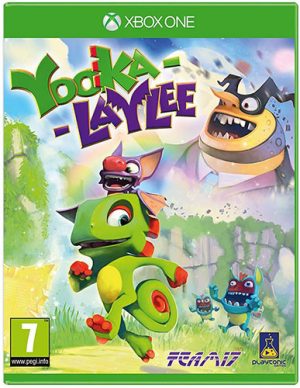 Publisher: Team17
Developer: Playtonic Games
Release Date: April 11th, 2017
A throwback 3rd person action platformer from the team that originally designed Banjo Kazooie from way back when Rare was still with Nintendo, Yooka-Laylee is a blast from the past. From the sound effects, quirky voices, and especially the 90's-style mechanics refreshed for the current gen, the game has tons of flair to make fans of both nostalgic oldies and new gamers alike.
---
2. Minecraft

Publisher: Microsoft Studios
Developer: Mojang
Release Date: Sept. 5th, 2014
For years, Minecraft has been one of the biggest games in the world, finding its way onto nearly every device and platform available. Focusing on letting players both explore and create the world simultaneously, it's a digital world that's blocky exterior belies its true wonder. If you have the time and imagination, you can make it a reality in Minecraft. This above all else is what makes it so special.
---
1. Fortnite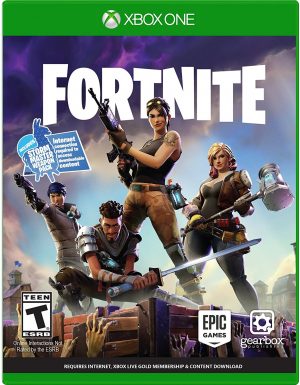 Publisher: Epic Games, Gearbox Software
Developer: Epic Games, People Can Fly
Release Date: July 25th, 2017
If you haven't heard of Fortnite by now, then it's probably about time you did. A game that has been in development for several years and is still technically in Early Access, its popularity has soared in recent months. A complex, loot-driven game allowing players to customize their characters and classes while building massive fortresses in a tower defense style story mode, Fortnite is a one of a kind game. It also has a battle royale mode pitting 100 players against each other in a last man standing competitive multiplayer mode. Chances are already good that everyone and their friends are playing it, so it doesn't help to be left out of the loop.
---
Final Thoughts
The Xbox has plenty of games in its library that will keep adults and children of all ages gaming for hundreds of hours. These are just a few of the many games that have kept us entertained on the platform. Do you have any favorite Xbox games or want to share one you think we missed? Let us know in the comments, we'd love to check them out!
---