También puedes leer este artículo en:Español
After countless hours spent following your favorite character's adventures, the story eventually comes to a final halt, and the credits roll. It's the feeling some fans dread more than others - the finale of your favorite series. You're left trying to find a new show to take its place, sometimes after only one short season has gone by - a struggle every fan of anime is bitterly familiar with.
If you're the type of person who dreads finding a new series some of the shows below may be the cure for what ails you - they're the longest ongoing anime to date. Some fans may argue that when it comes to anime they prefer quality over quantity while still others would argue that for a show to last hundreds of episodes, it has to be good. This is an updated list from the original which can be found towards the end of the article. Whatever camp you're in, you may still find something that interests you on this list of the longest ongoing shows!
10. Furusato Saisei: Nihon no Mukashibanashi (Folktales from Japan)

Episodes: 222+
Length of Episodes: 24 minutes
Aired: April 1st, 2012
If you're a fan of Japanese folklore, this series may be right up your alley! Rather than having an ongoing storyline, each episode of this show features three separate stories, each featuring a traditional Japanese folk tale, with a lesson to be learned by the viewer. While this show is intended for children, adults with an interest in traditional Japanese culture or a desire to learn Japanese from television programs should not let that deter them from giving it a shot!
This series began airing about a year after the earthquake that devastated the Tohoku region of Japan - to the rest of the world this may seem like it happened a while ago, but to the residents of this area, the memory of the devastating event is still fresh. Many of the stories told in the series have their roots in that area, as the show was initially produced in part as a means to boost morale for those affected by the tragic natural disaster.
---
9. Naruto: Shippuden

Episodes: 465+
Length of Episodes: 23 minutes
Aired: February 15th,2007
Naruto Shippuden is the sequel to Naruto, a coming of age story of a young ninja, Naruto Uzumaki. The story follows Naruto as he learns life lessons through battle, meets new friends, follows his shinobi dreams. In this sequel to the original series, Naruto continues training to become even stronger in battle. In the process, he finds himself caught up in a series of events that may change the world forever.
As an anime fan, it's impossible not to have heard of Naruto. Whether you love or hate this series it's had a strong fan-base since the original run of the series aired in 2002, over a decade ago. With more of the manga's plot to cover and an ongoing sequel to that in progress, the Naruto franchise is certainly here to stay as a staple for otakus everywhere.
---
8. One Piece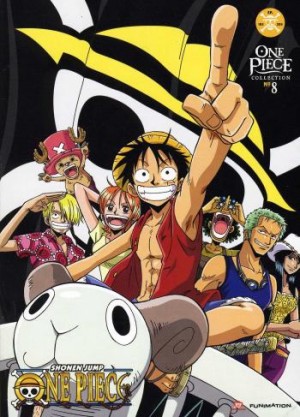 Episodes: 745+
Length of Episodes: 24 minutes
Aired: October 20th, 1999
The legend of One Piece is one of fame and fortune - left behind by the former Pirate King, the swashbuckler who discovers it will inherit countless riches and prestige, earning the title themselves. Monkey D. Luffy isn't exactly your typical pirate. He is young, naive, and loyal - he sails the high seas in pursuit of exciting new adventures, and the famous One Piece treasure. Luffy isn't the only one after the treasure, and the odds are against him - he will have to use every last trick he has at his disposal to come out on top.
One Piece is another series that seems to have been airing forever. Luffy and his pirate friends have maintained a TV presence for almost fifteen years, with no real end to their escapades in sight. Over time, the series has had the opportunity to introduce countless characters and develop them as well as weave a compelling, engaging story that keeps viewers coming back hundreds of episodes later.
---
7. Detective Conan (Case Closed)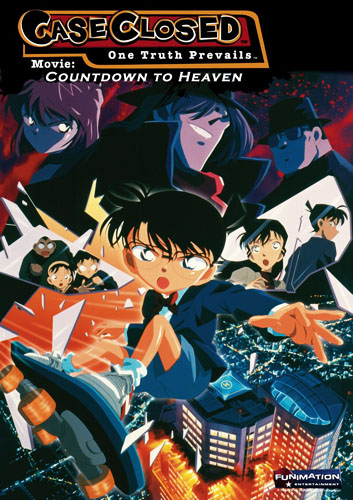 Episodes: 821+
Length of Episodes: 25 minutes
Aired: January 8th, 1996
Prodigy Shinichi Kudou is an up and coming detective. Despite being only seventeen years old, he already has multiple cracked cases under his belt. Despite his almost supernatural ability to solve crime, he finds himself in over his head, in trouble with the wrong people. One close call and a dose of an experimental drug later he finds himself trapped in the body of a seven-year-old, with his memory and knack for catching criminals intact. He takes on the name Conan Edogawa - despite everything he has to overcome, his career is just beginning.
The show follows young Conan as he continues to solve crimes. When one case is closed, another seems to appear as if on cue, and it seems the young detective may never rest. Though the classic show is in the middle of its twentieth year on the air the writers keep the mysteries coming, even after over eight-hundred episodes packed with twists and turns.
---
6. Crayon Shin-chan (Shin Chan)

Episodes: 896+
Length of Episodes: 21 minutes
Aired: April 13th, 1992
With its whimsical artwork and young protagonist, Crayon-shin Chan might look like a children's show. However, the subject matter is not exactly suited to a younger audience. This coming of age tale about a young boy named Shinnosuke, or Shin Chan who is surrounded by a colorful collage of family and friends. His boisterous attitude and lack of a filter have a tendency to put Shin Chan in strange and often hilarious circumstances.
Many series tackle the trope of following characters through their everyday lives, and Crayon Shin-chan is one of the oldest such shows still airing. Over the course of over two decades, Crayon Shin-chan is a show that has appealed to audiences on an impressive global scale. When the original author of the series passed away five years ago and it looked as though the series might end, his team members stepped in to continue the story.
---
5. Chibi Maruko-Chan (Little Miss Maruko)

Episodes: 1092+
Length of Episodes: 23 minutes
Aired: January 8th, 1995
Momoka Sakura is an average elementary school student, though a bit small for her age, resulting in the nickname Chibi Maruko-chan. She has an affinity for idols and loves reading manga. The show follows her and her families throughout their day to day lives. Over time, the show has developed a cast of unforgettable characters that have kept viewers tuned for over a thousand episodes.
Though the premise of the show is simple, it's an addictive viewing experience for many. This is another show that follows the everyday life of the protagonist through the ups and downs of life that most people can relate to. The circumstances that come up in the show provide lots of laughs and give even adult viewers a good dose of Japanese culture.
---
4. Sore Ike! Anpanman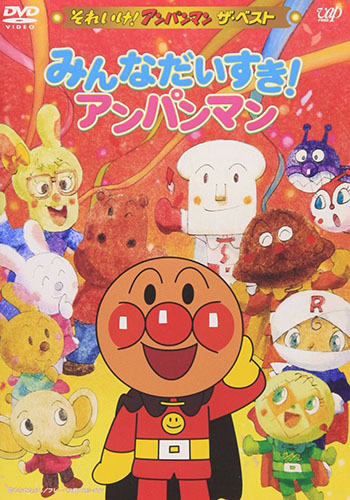 Episodes: 1310+
Length of Episodes: 24 minutes
Aired: October 3rd, 1988
The premise for Sore Ike! Anpanman is rather bizarre. When a magical star tumbles from the sky into the chimney of a bakery, it literally causes the dough to rise and come alive. It takes the form of Anpanman, a pastry superhero. In Japan, anpan is the name of a sweet roll filled with red bean jam. Luckily, Anpanman is not alone in his fight against malnutrition - he is joined by other crazy characters who will help him in his quest.
Some of the longest ongoing series are beloved children's shows. This show has entertained younger Japanese audiences for over a quarter of a century, being one of the most popular shows in the country for that demographic. Though the hero of Anpanman is a living pastry, his adventures are wacky and captivating enough to span well over a thousand episodes, with no end in site. After all, as long as people are hungry and justice must be served, Anpanman still has a job to do!
---
3. Ojarumaru (Prince Mackaroo)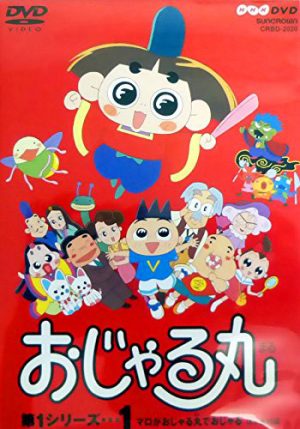 Episodes: 1581+
Length of Episodes: 10 minutes
Aired: October 5th, 1988
A long time ago in a far off land of fairies and magic, there lived a prince who was too bored for his own good. Quenching his thirst for adventure leads prince Ojarumaru into predicament - after traveling to another world he steals a powerful magical scepter that does not belong to him from a powerful ruler there. While trying to avoid capture he finds himself traveling far from home yet again, through time to the present day. He isn't alone - three of the king's children are after their father's rightful possession! Their endless chase and the adventures Ojarumaru has dodging them along the way are the subject of this light-hearted, engaging series.
Ojarumaru is yet another series that has outlived its original author. Ojarumaru's antics seem to provide endless adventure for him and the ongoing series is one of the few to have passed the fifteen-hundred episode mark. This is another series that has entertained generations, and will remain a classic children's show long after it ends.
---
2. Nintama Rantarou

Episodes: 1933+
Length of Episodes: 10 minutes
Aired: April 10th 1993
Nintama Rantarou features the adventures of three young novice ninjas. Rantarou, Shinbei, and Kirimaru are what's known as Nintamas - a title that is a combination of the word ninja and the Japanese word for egg. These hatchlings have a great deal of training ahead of them, and a lot of growing up to do. Their priorities aren't always in line - often horsing around and food are more important to them than becoming better ninjas.
The antics of Rantarou are equal parts funny and addictive. Throughout the series, you are introduced to a wide variety of ever developing characters including Rantarou's teachers, friends, family, and enemies. The episodes themselves are short, but this somehow makes it easier to catch yourself watching "just one more." Though the show is approaching the two-thousand episode mark, Rantarou and his friends still have a lot to learn!
---
1. Sazae-san (Mrs. Sazae)

Episodes: 7466+
Length of Episodes: 24 minutes
Aired: October 5th, 1969
The protagonist of this show is an unlikely hero - an average Japanese mother named Sazae-san. The show is suitable for all ages, and places a heavy emphasis on Japanese traditions and culture, and is highly recommended to those studying Japanese. The show itself, like many other long running series, doesn't have a particularly dramatic plot, or flashy art. Instead, it is a relaxing and wholesome viewing experience, exploring the themes of Sazae-san's everyday life and is a beloved series in Japan.
Though the show itself may seem a bit slow, especially for those used to the fast pace of western T.V. programs, over the course of half a century it has maintained an audience in Japan. With nearly seventy-five hundred episodes, there is no other show that has close to as many Episodes as Sazae-san.
---
Final Thoughts
For some younger anime fans, it might be surprising to find out there are ongoing series that have been airing longer than they have been alive! When the history of anime is taken into consideration this is not a huge surprise - after all, animation has been a source of local entertainment in Japan for over half a century. Whether you were surprised or not, hopefully, one of these longstanding series will help stave off your series finale blues for many seasons to come!
Currently watching one of these seemingly end shows, or have something else to add? We'd love to hear your reaction to this list of series in the comments below!
---
---
Anime has been around for a long time, and some shows have become very popular because of their intense and compelling storylines and/or character development.
There are some series that have such a detailed story which goes in depth with the theme, genre, or characters in the series, that they are still ongoing, to date. In this article, there will be a selection of the longest running anime series that are still ongoing. In addition, this list will include the number of episodes, length of the episodes, air dates, and a brief description about the show.
To be honest, I can't believe some of these series are still going on. Here is the "Top 10 Longest Running Anime Series" for all of you to enjoy.
Longest Running Anime Lists
10. Naruto: Shippuden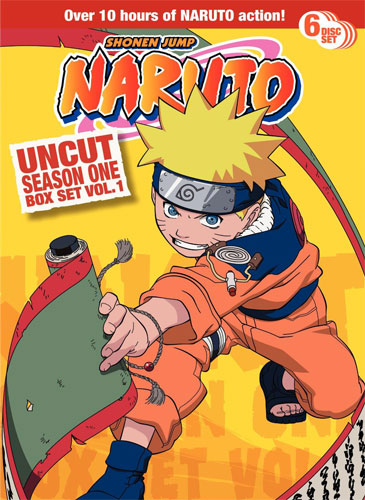 Episodes: 397
Length of Episodes: 25 min.
Aired: Feb. 15, 2007 - Ongoing
Naruto: Shippuden is the continuation and ongoing sequel to the original Naruto series.Naruto: Shippuden continues the story from the 28th volume of the manga.
The series is about a young boy who becomes the host of a great power known as the Nine-Tails of the Tailed Beasts. Not knowing of this power inside him, he is treated like an outcast by the village until he can gain their trust and fulfill his dream of becoming the next Hokage. Finding out he's not the only one playing host to these Tailed Beasts, a dangerous group sets out to gather all nine of the Tailed Beast to unleash the powerful Ten-Tailed beast and bring about the destruction of mankind.
As new complications arise, only time will tell if mankind can work together and stop the powerful force seeking to destroy them.
---
9. Doraemon (2005)

Episodes: 665
Length of Episodes: 22-25 min.
Aired: Apr. 15th, 2005 - Ongoing
The 2005 version of Doraemon is the most recent series which is based on the Fujiko Fujio manga under the same name.
This anime is about a cat-like robot who suddenly appears in the present to guides a young boy towards the right path in his life in order to secure his future.
Follow the young boy and his friends through an experience of life events surrounded by dumb and naive decisions.
---
8. One Piece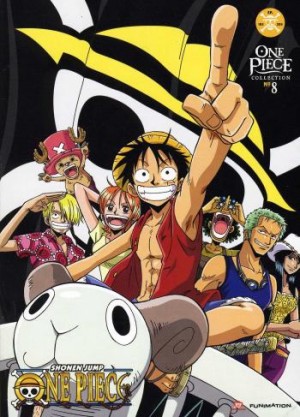 Episodes: 679
Length of Episodes: 25 min.
Aired: Oct. 20th, 1999 - Ongoing
One Piece is the adaptation of the Japanese manga series written and illustrated by Eiichiro Oda.
The anime follows the action pack adventure of a young man whose body develops the abilities of rubber after consuming a Devil Fruit. Learn about him and his crew of pirates as they explore the vast ocean in search of the ultimate treasure, sought out by every pirate, called One Piece.
Obtaining this treasure, will make the young man the next Pirate King!
---
7. Detective Conan

Episodes: 766
Length of Episodes: 25 min.
Aired: Jan. 8th, 1996 - Ongoing
Detective Conan is the based on the detective manga series written and illustrated by Gosho Aoyama.
Because of legal considerations from the name Detective Conan, the English version of the series was renamed to Case Closed. This anime follows a young man who is transformed into a child after some members of a crime syndicate force him to ingest an experimental poison in order to kill him without leaving any kind of evidence. Going under a different alias, the young man continues his life as a detective while investigating the syndicate and looking for a cure to his transformation.
---
6. Crayon Shin-chan

Episodes: 848
Length of Episodes: 15-30 min.
Aired: Apr. 13th, 1992 - Ongoing
Crayon Shin-chan is the adaptation of the Japanese manga series written and illustrated by Yoshito Usui.
The series follows a five-year-old boy and his parents, as well as, his baby sister, dog, neighbors, and friends. The show takes place in the Saitama Prefecture of Japan and has been dubbed in several languages across the globe. The creator Usui, actually died a few years back and since then, the manga had formally ended on Feb. 5th, 2010.
Although, a few months before it ended, a new manga was announced to continue with the help of the members from Usui's team called, New Crayon Shin-chan.
---
5. Chibi Maruko-chan

Episodes: 988
Length of Episodes: 25 min.
Aired: Jan. 8th, 1995 - Ongoing
This series shows simple and everyday life of a little girl living in Japan during 1974.
The show actually is a depiction of the author, Momoko Sakura, in the former city of Shimizu, now known as Shizuoka City which is her birthplace. The author's intentions for the manga was to write essays in the style of manga which were inspired by family, friends, and incidents in her life.
This began the development of the anime when the manga gained a huge following.
---
4. Sore Ike! Anpanman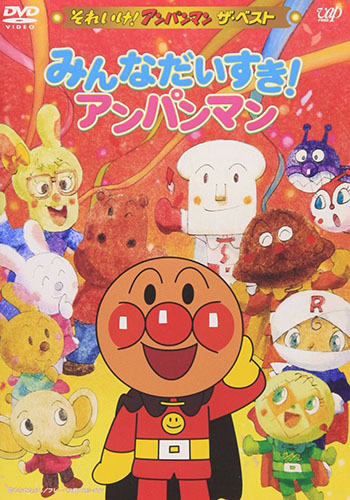 Episodes: 1248 and counting.
Length of Episodes: 30 min.
Aired: Oct. 3rd, 1988 - Ongoing
This anime is an adaptation of the Japanese picture book series written by Takashi Yanase, who is now deceased.
The anime is one of the most popular anime series in Japan, with most of the viewers being young children ages 0-12. The show holds the Guinness World Record for highest number of characters in the animated franchise, a total of 1,768. This also includes the 20 films based on the show. The series is pretty much about Anpanman fighting with Baikinman and helping the citizens of the town.
Always on patrol around the house of Uncle Jam, Anpanman is a symbol of justice which he fights for everyday.
---
3. Prince Mackaroo (Ojarumaru (japanese))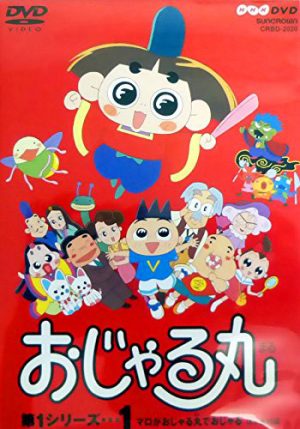 Episodes: 1,488
Length of Episodes: 10 min.
Aired: Oct. 5th, 1998 - Ongoing
This Japanese manga series created by Rin Inumaru, is one of the longest running anime series of all time.
The series follows and focuses on the adventures of a five-year-old prince who has a weakness for creme caramel. After becoming bored in his kingdom, he is lured into another world by a sound coming from a ukulele played by the king of said world. Once he arrived, he steals the king's scepter and falls into a hole and time-warped to the present time.
The show also features a trio of young oni who set out to find the prince and return the scepter.
---
2. Nintama Rantarou

Episodes: 1,808
Length of Episodes: 10-30 min.
Aired: Apr. 10th, 1993 - Ongoing
This anime is the adaptation of the manga series Rakudai Ninja Rantaro, written and illustrated by Sobe Amako.
The series has an extensive amount of misplaced references of history specifically for comedic use, centering on a nominal character and his friends while attending school to become an elite ninja. In a secret location, the students go through grades 1 through 6, which are divided in three classes known as I-gumi, Ro-gumi and Ha-gumi. These are based on the old order of kana where male and females students go to separate classes.
There are several situations of comedy where the characters break the fourth wall, such as interacting with the author or interrupting scenes in the series.
---
1. Sazae-san

Episodes: 7,071 and counting.
Length of Episodes: 6 min.
Aired: Oct. 5th, 1969 - Ongoing
Sazae-san was originally a Japanese comic strip created by Machiko Hasegawa and is known as Japan's most beloved comic strip, holding the Guinness World Record for longest running anime series in history.
First starting out as a typical comic, the main character showed interest in herself by dressing up in kimonos and makeup in hopes of meet the man of her dreams. It then became about herself bossing her husband around, confrontations with the neighbors and even becoming a feminist.
With the stories revolving around the dynamics of a large family, it also show appreciation to the little things that life can bring. Mainly happiness!
---
There you have it for the "Top 10 Longest Running Anime Series" friends. This was both fun and educational for me to write, as I learned more about anime and the amazing culture it brings with it. I hope you enjoyed reading this article as much as I did. Maybe you'll even check out some of these series after knowing a little more about it? I know I will!
Which anime have you seen from this list? Would you watch one of the longest running shows in this list, from the beginning? Let us know in the comments below!
---