As children growing up we've been fascinated by all of the incredible powers and spells that our heroes wield, and that someday we too can become just like them. From the lighthearted and childish Peter Pan, to the powerful and sinister Lord Voldemort, magic has always crossed over into many genres and captured the hearts of millions. Now we look at manga where magic is taken to a whole new level, where characters wield unimaginable powers, guild leaders possess godlike strength, and young girls set out on incredible adventures to master their magical prowess. Whatever magic you prefer, these top ten magic manga are sure to bring amazement into your life and cast a spell on your imagination for many years to come.
10. Black Clover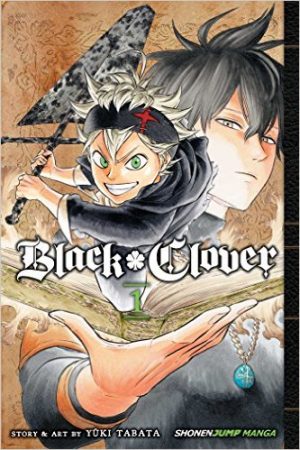 Mangaka: Tabata, Yuuki
Genres: Action, Comedy, Fantasy, Magic, Shounen
Volumes: 8
Published: February 2015 - Present
Asta grew up in a world where magic was predominantly used, but unfortunately he wasn't able to cast any spells of his own. Not taking no for an answer Asta is determined to become the wizard king, and keep his promise that he made with his friend. The two travel together in search for more power, while taking on evil villains along the way in this magical adventure.
Determined to change destiny, Asta vows to take things a lot more seriously and work his way up the ladder to become the king of all wizards. It's a nice story because it tells the story of someone who really wants to help change the world, but in order to do that they need to come up with solutions to their problems. You're drawn into the fantasy world in which he resides, as you root him on on his quest to finally be able to cast spells and save the world from ruin.
---
9. Mushoku Tensei: Isekai Ittara Honki Dasu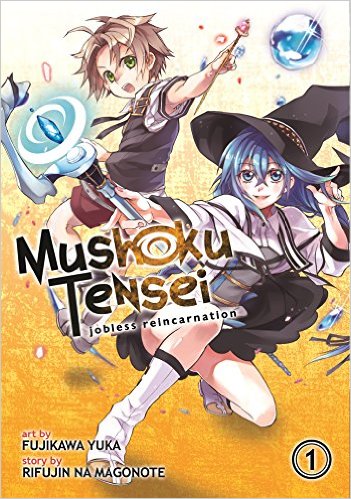 Mangaka: Rifujin na Magonote
Genres: Drama, Fantasy, Magic, Seinen
Volumes: 5
Published: May 2014 - Present
A NEET finds himself in complete disarray when his family disowns him, leaving him homeless. 34 and with nowhere to go, he realizes that the end of the road has arrived and regrets that he could've made better choices in life. Just before falling into a deep state of remorse, he sees a truck moving at high speed about to hit a group of young high schoolers and sacrifices his own life to ensure their safety. Fortunately, once he opened his eyes, he had already been reincarnated into a world of magic known as Rudeus Greyrat. Now with a new life ahead of him, Rudeus promises to live a better life without any regrets.
This is such a remarkable and touching story of a man whose past life was filled with regret and great setbacks, but now gets a second chance to create better opportunities for those around him. Now living in this magical world of swords and spells, Rudeus travels across the enormous world seeking to help others when he can, while learning more about himself in the process.While the story places weight on Rudeus and his godlike mage skills, it emphasizes more on a struggling soul who now must use his powers of magic to not only restore peace back into the world in which he resides in, but to magically defeat his inner demons and cleanse himself of his past.
---
8. Mx0

Mangaka: Kano, Yasuhiro
Genres: Action, Comedy, Magic, Romance, School, Shounen
Volumes: 5
Published: May 2006 - May 2008
Kuzumi Taiga is a young and passionate individual with hopes of getting into Seinagi Private High School. During his entry interview, Kuzumi is asked by one of the interviewers what he would do if he could wield magic, and responds by stating he'd take over the world. Sadly the school rejects his application. Kuzumi vaguely remembers the young girl who laughed at him when he blurted out his answer during the interview. He places blame on her as to why he couldn't enter, but stubbornly walks around outside of the school trying to get in. A barrier blocks him from doing so, but Kuzumi is then dragged in by a teacher who mistakes Kuzumi for another student, and Kuzumi realizes that this school he applied for was actually a school for magic.
Mx0 is funny right off the bat once you read it because of how defiant Kuzumi is, and the fact that despite getting denied entry he somehow gets in anyway. He has no magical powers whatsoever and so now he must cope with all of his peers around him having all of these powerful spells, while his only power is to talk too much. At some point the manga slowly turns into a Rom/Com which is fine, because it blends in well with the school life scenario and with all of the twists and turns that happen after the first few chapters, you'll be hooked by the elements of surprise.
---
7. Mahou Shoujo Madoka★Magica

Mangaka: Magica Quartet
Genres: Drama, Fantasy, Magic, School Life
Volumes: 3
Published: February 2011 - May 2011
Madoka feels this strange sense of familiarity when she recognizes a young dark-haired girl who joins her class. She claims to have seen this mysterious girl in her dreams, and during that encounter was also approached by a creature resembling a cat who provides Madoka with an offer. She initially had no interest in magic, claiming it was just all made up rubbish and wanted no part in it, that is until she witnesses the mysterious girl battling the very same cat she saw in her dreams. The cat-like creature known as Kyuubey approaches her again with the very same question in her dream, as to whether she'll become a Puella Magi in exchange for her deepest desires, and from here Madoka's life changes forever.
One fateful wish throws Madoka into a world of uncertainty, as she now must fight alongside other magical girls in a struggle to save the world from despair and chaos. What's really great about their powers is that it comes directly from their souls, and so if they don't commit to acting in a justly way, their souls become dark and cloudy much like the enemy. It's unique in a way because most powers stem from certain weapons or parts of the body, but Madoka must nurture her good spirits to get through this twisted world full of surprises. Plot twists, powerful magic, and cute girls is all you need in this award winning manga, so check it out.
---
6. Gakuen Alice

Mangaka: Higuchi, Tachibana
Genres: Comedy, Drama, Fantasy, Magic, Shoujo, Supernatural
Volumes: 31
Published: September 2002 - June 2013
Mikan decides to leave everything behind and runs away to be with her friend Hotaru, who has enrolled into a private school renowned for its geniuses. Details surrounding Alice Academy are shrouded in secrecy, but Mikan just wants to be by Hotaru's side no matter what. After finding herself in what seems to be a normal school environment, she discovers that Alice Academy's students are gifted with powerful magic powers and she's the only one who doesn't possess anything remotely special like theirs, at least that's what she thinks.
After discovering her best friend has a special ability known as Alice, Mikan is surprised to realize that she too has a special power of her own. As you read through each chapter you start to unravel more and more behind the dark truths of the academy, but start to build a fondness for each character Mikan runs into along the way. Each of them have their own struggles, along with having to cope with responsibilities that being an Alice comes with. It's an adventure of deep friendships, trust, and learning to cope with a power you never knew existed within.
---
5. Fairy Tail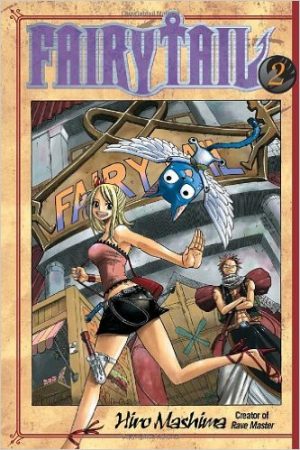 Mangaka: Mashima, Hiro
Genres: Action, Adventure, Comedy, Fantasy, Magic, Shounen
Volumes: 58
Published: August 2006 - Present
Lucy hears of the notorious guild of Fairy Tail, a group of adventurers who are out to have a good time and are known for their incredibly powerful wizardry. She decides to join the guild after learning of this but tragedy strikes when she's confronted by a band of pirates led by a powerful magician. The only person who she feels can save her is Natsu, a young boy with a fiery short temper who she met with along her journey, and may be her best hope of survival. Now with this impending threat looming over the horizon the guild known as Fairy Tail must now use their combined powers to put an end to the terror before it's too late.
What really makes Fairy Tail truly epic is in its battles of powerful magic and spells, that Natsu and his colleagues use to overcome obstacles that lie in their wake. Every encounter is fresh and exciting as the group must rely on teamwork and strategy to take down the enemy, with Natsu burning down his opponents with relative ease. With so many ups and downs throughout the series, Fairy Tail lives up to its name and is a must read for any fan of magic.
---
4. Cardcaptor Sakura

Mangaka: CLAMP
Genres: Adventure, Comedy, Fantasy, Magic, Romance, Shoujo
Volumes: 12
Published: May 1996 - July 2000
One day Sakura discovers a book that catches her eye and decides to savor her curiosity. She opens the book but to her surprise nothing was in there. That is until Cerberus, the creature of the seal, appears and informs her that she must now return all of the scattered cards to the book. He reminds her that if the cards aren't returned that evil may erupt and cause havoc upon the world. Not too fond of the response she received, Sakura forms a contract with Kero and now along with her close friend Tomoyo, they all embark on an uncertain journey to capture all of the Clow Cards before it's too late.
The story is so free flowing as you follow Sakura along her crazy journey as a magician, casting spells and defeating enemies to prevent further terror from destroying the world. It's very vibrant and inspiring because Sakura never really expected her life to turn out the way it did, but in her heart she truly wanted to help others in some way or another and it came true in a remarkable way. Her devotion to help others and commitment to maturing as a person really brings this story to life in a magical way of its own.
---
3. xxxHolic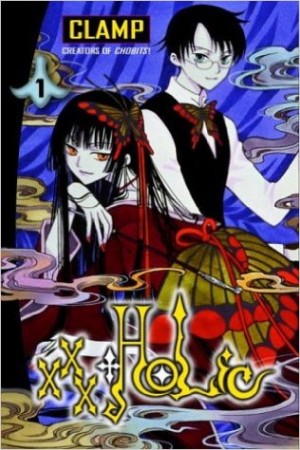 Mangaka: CLAMP
Genres: Comedy, Mystery, Magic, Supernatural, Seinen
Volumes: 19
Published: February 2003 - February 2011
Kimihiro just wasn't feeling his current position in life, as constant yokai would follow him anywhere he went and make his life a living nightmare. Tired, frustrated, and defeated, Kimihiro decides to rid of these annoying pests and seeks help from a young woman named Yuuko. She runs a small shop nearby and he desperately asks her to rid of these things, and so she complies but with a price. Kimihiro must now work under her rule and do what he's told to pay his dues, but he soon finds out that he bit off more than he could chew in this incredibly funny magic series.
Kimihiro's attitude towards yokai will make you laugh right off the bat, as these pesky creatures simply don't care what Kimihiro thinks, they just want to make his life as miserable as possible. After he speaks to Yuuko and she supposedly rids him of the yokai, he realizes that he has to deal with more of them which creates even more comedy down the road. Yuuko has her own magical abilities which you tend to see here and there, but it's Kimihiro and his random outbursts along with Mokona that keep you coming back for more.
---
2. Mahoutsukai no Yome

Mangaka: Yamazaki, Kore
Genres: Fantasy, Magic, Romance, Slice of Life
Volumes: 28
Published: November 2013 - Present
Chise spent most of her childhood alone and seeking refuge, as both of her parents passed away several years ago. One day she makes her way down an unknown path which leads her to an auction block, and is then offered as sleigh beggy to the highest bidder. Seeing his chance, Elias Ainsworth, a boneheaded mage, promises to take her under his wing as an apprentice. His world is entirely different from that of Chise's, as it's full of mystical dragons and fairies but the real surprise that hits Chise is that Elias not only intends to teach her the ways of magic, but to walk down the aisle with him in marriage.
What's truly magical about this story is that we look at a life battered and bruised by constant hardships, and fortuitously a wandering mage changes that life forever. We look at the relationship between Elias and Chise as they learn more about each other's past, while working together towards a brighter future ahead. Their chemistry puts a spell on you as they move about the ever changing world seeking answers to their questions, and overcoming the darkness that plagued their lives prior. It's truly touching as you learn more about Chise's true character, how she'll manage, and what Elias will do to ensure her survival.
---
1. Magi

Mangaka: Ohtaka, Shinobu
Genres: Adventure, Fantasy, Magic, Shounen
Volumes: 30
Published: June 2009 - Present
Aladdin is a young boy who travels the world with his djinn Ugo, as they embark to find the real container that Ugo is supposed to be in named "The Djinn's Metal Vessel". Now living in a golden recorder, Ugo and Aladdin must scour the world for any clues but along the way they meet with Alibaba, a lost soul who's determined to uncover the mysteries behind dungeons that materialized over a decade ago. With their goals combined, Aladdin, Ugo, and Alibaba begin their adventure to seek out the truth and reclaim what's theirs.
Magi is a wonderful and epic adventure that looks at the young Aladdin on his journey to find the vessel that Ugo desires. You're constantly amazed at how the story guides you in all types of directions, with Aladdin and Alibaba having to use their special abilities to chop down enemies and protect themselves from sustaining serious injury. It's a visual masterpiece as you're glued to all that's happening, as two youths vow to uncover secrets, explore unknown worlds, and confront their greatest fears in order to restore balance.
---
Closing Statement
Magic is such a powerful tool that even exists in real life, but it doesn't come in the form of spells or the like. The magic we see today are the lives of thousands saved from poverty and disease, children being born into the world, and friendships that span over numerous decades. We are all magicians in some way and sharing is one way to spread that magic, so be sure to leave your comments down below if you have any other magic manga to talk about!
As always, if you want to know about all the latest buzz straight from the bee's nest in Japan, be sure to keep it locked here at Honey's Anime.
---