También puedes leer este artículo en:Español
Being a cop in any part of the world is hard work. It requires risking your life to protect others, but also long, long hours of investigation. There's also the fact that there are a lot of laws that some people feel shouldn't apply to them or should have small loopholes, and thus, get angry when cops stop them –like that pesky concept of speed limits or "no parking" signs. And well, the other issues such as police corruption and other similar dark situations that make us wonder whether the boys in blue are heroes or villains. Which doesn't make the job easier for those cops who are good.
This makes the police force a perfect setting for fiction, because in one single group, we have everything we need for great drama or comedy. There's a reason why we love police procedurals and cop shows. And in anime, we get even more fantastic settings for those police forces to work for good so we have some heroes that get to fight for higher stakes than the most down-to-earth neighborhood police officer.
So let's update our previous list of police anime series and see if your favorite makes the cut this time around.
10. Hyper Police

Episodes: 25
Aired: April 1997 – September 1997
In a world where humans are an endangered species, and monsters and hybrids cohabitate in the rebuilt Tokyo, making sure the law sticks is a bit complicated. Natsuki Sasahara, Sakura Bokuseiinmonzeninari, Batanen, and Tomy Fujioka are a group of cops/bounty hunters who try to keep the peace in Tokyo. While they're not an official police force, they're the ones who can chase criminals down and keep the public safe. In the meantime, they also have to fight discrimination because even when the "monsters" are the majority now, it doesn't mean that everyone accepts them.
Hyper Police is a very funny comedy, and a bit of an outsider on this list because they're not quite cops. They have to follow certain rules and have the authority to make sure others follow the law, but that doesn't make them cops. Still, their inter-team dynamics, the way they have to work with others, and how certain crimes are way above their pay grade makes them a great example of a crime-fighting team, and it earns the tenth place on our list.
---
9. Peace Maker Kurogane

Episodes: 24
Aired: October 2003 – March 2004
In 1854, Japan finally opened its shores to trade with the West. This was not an easy situation, as the internal politics in Japan were divided between those who thought it was important to keep Japan free from barbarians and those who thought it was important to open to the West. To defend the Tokugawa shogunate, they created the Roshigumi, which was later given the task of patrolling Kyoto and renamed the Shinsengumi, becoming one of the first police forces of modern Japan. Ichimura Tetsunosuke joins them as one of the older member's pages in order to get the strength needed to avenge his parents, while his older brother Tatsunosuke joins to become their accountant.
One of the great things about this series is the difference between the brothers. Tetsunosuke wants revenge and he loves violence, while Tatsunosuke only wants enough money to survive: This allows us to see both sides of the Shinsengumi, both their actions against the rebels or petty criminals and how the force was maintained and kept going. As the series is loosely based on the real Shinsengumi force, we also get to see some of its most legendary members. They may not be completely historically accurate, but the anime still gives viewers a quick summary of a very interesting time in Japanese history and that is why it deserves the ninth place on our list.
---
8. Mousou Dairinin (Paranoia Agent)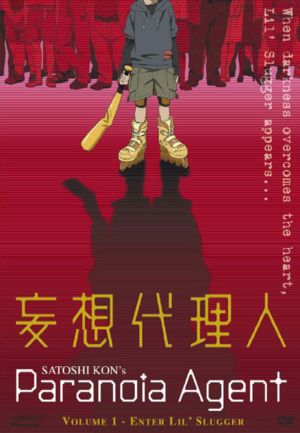 Episodes: 13
Aired: February 2004 – May 2004
When a string of attacks happen on a neighborhood, where a young man in skates with a bat ambushes people, you can count on the police to take charge to try to stop the attacker. However, the investigation is not as simple as going on some stakeouts and trying to flush out the kid. They need to figure out what all the victims have in common, why they are being targeted or if it's a situation of convenience for the mysterious Shounen Bat. And here's where the police hit a snag: Everybody lies to them. There's not a single person who wants to cooperate and soon the paranoia gets to the police force as even their partners start lying.
Although Paranoia Agent doesn't completely focus on the police, the whole series is about figuring out the motives and identity of Shounen Bat and that makes it a police procedural series. Sure, we also follow some of the victims, and there's also a small paranormal element, but in the end, the important part is the mystery. Directed by the late Satoshi Kon, it is one of his most famous series and it really deserves the eighth place on our list.
---
7. Kidou Keisatsu Patlabor: On television (Patlabor: The Mobile Police – The TV Series)

Episodes: 47
Aired: October 1989 – September 1990
One of the biggest challenges police forces have always faced is how fast technology advances and how some unethical individuals use said technology to commit crimes. We don't need to look far to find examples in real life, from cyberstalking –a crime that some police departments still don't believe is a crime-, to hacking. Now, imagine how much more difficult crime fighting would be for cops if we had giant robots as part of the working class' tools and therefore available for criminals? That is the scenario that Patlabor gives us, where the giant robots aren't amazing miraculous machines, but more like complicated forklifts that need constant work to keep functioning.
Created by Mamoru Oshii, who is also the mind behind Ghost in the Shell, it's a curious slice of life that can also be a mecha and cop show with a lot of comedy behind it. While the series mentions that the Special Vehicles Unit Division 1 are the best at fighting crime with their Labors, we only focus on the lives and cases of Division 2, who are less efficient and more accident prone. This is bad with normal cops, but when you add giant machines to the equation, it becomes a really dangerous situation. Because of this realistic approach to giant robots and cops, Patlabor earns the seventh place on our list.
---
6. Onihei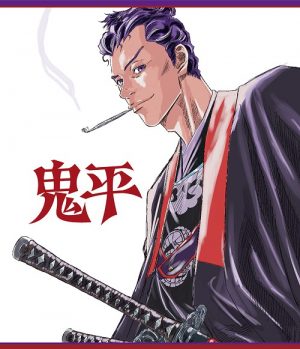 Episodes: 13
Aired: January 2017 – April 2017
In a country where many houses were built with paper walls, arson is a terrible crime. This is why in the city of Edo, there's a special police force tasked with fighting arson-robberies under the command of Hasegawa Heizo. Heizo is so hard on criminals and so devoted to justice, that he soon got himself a nickname among those he chased: Onihei, the Demon. Once the Demon is on your tail, you can be sure that he won't stop until you're brought to justice, and then you have only two choices: either fight or repent.
Based on a series of novels by Shoutarou Ikenami that was originally published in 1967, Onihei is the latest adaptation of the demon cop and the only one that has been animated. Heizo is an amazing hero whose skills with a katana are unrivaled, but that doesn't mean he's only devoted to his work, as he also has a loving family that, at times, will call him out if he's risking too much in the search for justice. For any lovers of history, samurai, and police procedurals, Onihei is a perfect series and more than deserving of the sixth place on our list.
---
5. Jin Rou (Jin-Roh: The Wolf Brigade)

Episodes: 1
Aired: November 1999
Sometimes, it's hard to see the police as the good guys. When we're following the story of a dictatorship that keeps all citizens down, who could see the forces that support said dictatorship as the heroes? Well, Jin-Rou attempts to do this by giving some humanity to Kazuki Fuse, member of the Kerberos special Unit, who starts having doubts about his job when he is one of the few witnesses to the bomb-suicide of a young girl who was part of an anti-government protest.
Jin Rou is among those anime movies everyone recommends, and for good reason. Directed by Mamoru Oshii, this movie is the third part of a saga, but it can stand on its own without problems. We get to see both the horrors of war both on the side of the rebels and the police force, as well as how corruption and power struggles can affect a police force that, in the end, truly believes that they're doing the best for the people even if we as the audience can tell it's not true. If you haven't watched it, do it as soon as you can. If you have watched it, we can agree that it deserves the fifth place on our list.
---
4. B: The Beginning

Episodes: 12
Aired: March 2018
Going back to more traditional police work, in B: The Beginning, part of the story follows the RIS, the Royal Investigative Agency of the Cremona's Kingdom. The kingdom is usually peaceful, but in the latest months has been plagued by some gruesome murders that seem to be connected as all of them have a mark that looks like a stylized B. Because of this, the RIS has decided they're the work of a single killer, codenamed Killer B. And as if that wasn't enough, soon, the investigation raises new clues about terrible crimes that happened years before and caused the retirement of one of their best detectives.
B: The Beginning is a very interesting police mystery series, as it seems to give up the truth about the killer in the first episode, just to introduce a huge conspiracy behind him and another mystery killer in the second episode. It mirrors a bit how real investigations work, as real police detectives usually have many cases active at the same time. For its good mystery and realistic police force that sometimes is way over their heads in their investigations, B: The Beginning earns the fourth place on our list.
---
3. Kochira Katsushikaku Kameari Kouenmae Hashutsujo

Episodes: 376
Aired: June 1996 – December 2004
Not every police show has to deal with the most heinous crimes. After all, in real life, we have both homicide detectives and traffic cops whose only worry should be that no one skips a red light.Kankichi Ryotsu is one of the latter, working at a police station in front of Kameari Park where there's not a lot of actual crime to fight. That is, except for the constant attempts by Kankichi to get rich with the latest fad that sometimes skirts the law. He is in many respects the Japanese answer to the stereotype of the American cop who is only interested in eating donuts, only that in Kankichi's case, besides his love for Ponzi schemes that leave him worse than how he started, he prefers playing pachinko or betting in horse races rather than just eating.
Kochira Katsuhihaku Kameari Kouenmae Hatshutsujo, or Kochikame, for short, was based on the longest-running Shonen Jump manga which boasted more than 1600 chapters before it ended. It's also one of Japan's most beloved manga, as many generations read it during its run. Unlike other entries on the list, Kochikame is a very light comedy that deals more with the daily life of cops rather than getting into the "exciting" parts of crime fighting that, let's be honest, don't happen to every single cop in the world. And for anyone looking for a fun afternoon and getting to know a bit of Japan's daily life, Kochikame is a perfect choice and earns the third place on our list.
---
2. Psycho-Pass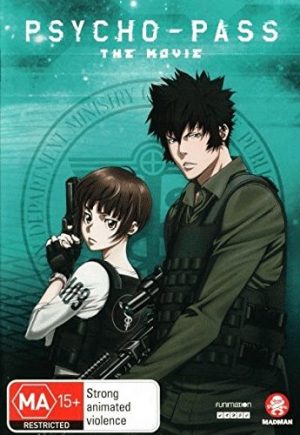 Episodes: 22
Aired: October 2012 – March 2013
The best way to fight crime is to make sure that there are no criminals in your society. At least that's what the Sibyl System boasts in Japan. On paper, it is perfect: every person is analyzed and if their "Psycho-pass" -a number that includes their mental health, emotional state, criminal desire, and the stress they live with-, is too high, then they're sent to mandatory therapy before they can commit an actual crime. This is, of course, unless the number is so high that rehabilitation is impossible and thus, the sentence is always death.
Of course, the idea of punishing crime before it happens is really controversial. But the Public Safety Bureau also deals with those who have managed to trick the system enough to actually commit crimes, people who for some reason have a very low Psycho-pass despite being criminals. One of these people is Shogo Makishima, who is dedicated to find a way to destroy the Sybil System. As the series progresses, we get to wonder if maybe he's right, but at the same time, we get to know the PSB and get very attached to them. As this series presents a very intriguing police force and tries to explain how it works, it lands on the second place on our list.
---
1. Ghost in the Shell: Stand Alone Complex

Episodes: 26
Aired: October 2002 – October 2003
Speaking about technology that makes police work difficult, imagine how hard it would be to follow a suspect in a world where full-body transplants into empty robot bodies are possible? How difficult would it be to catch a criminal in a world where you can't really identify someone by describing their face and talented and dangerous hackers can easily steal identities? This is the world where Major Motoko Kusanagi lives. She's part of Section 9, a special task force who deals precisely with the kind of criminals who try to use cyberspace as their personal playground and have no qualms about hacking real people to get what they want.
It's hard to say something about Ghost in the Shell that hasn't been said before. The series is based on the great Masamune Shirow's manga with the same title and has been adapted many times with different degrees of success. And one of the reasons why it's so beloved is because, despite the fantastic setting, one can't help but feel the characters as real cops and follow their investigations picturing that, yes, if we could download our personalities into robots, this would be how the police would work in the situation. Because of this, and the amazing direction of Kenji Kamiyama, Ghost in the Shell: Stand Alone Complex, is still the best police force-focused anime we can recommend.
---
Final Thoughts
The cops in real life have always been somewhat divisive, what with news about corruption, abuse of power, and violence. But in fiction, all those things are what make them really interesting, both as heroes and as villains. Adding a good mystery to that, it's no surprise the police procedural and cop genres are so popular in anime and all other forms of entertainment.
But because everyone has their own favorite, we need to ask: Which one is your favorite police anime? Is it on the list? Or did we miss it? If that's the case, we'd love to see your recommendations in the comments below, but if we got all your favorites, we'd also like to know why you love those series.
---
---
One of the great things about anime is the excellent use or interpretation of police.
In several anime series, you always have some sort of police force or enforcement agency fighting for what's right and good against the wrong and evil. Not that many series have a strong presence of police in them.
That's why this list is determined solely on the intense use of police alone, having the series completely based on them, or the characters representing the police itself. This means an officer or a detective.
Finding selections of anime for this segment of "Top 10 Police Anime", was a bit of a challenge. Most shows can be categorized as a police anime, but really, lacking the quality of having a strong relation to police.
An example would be detective shows like Death Note, Detective Conan, or even City Hunter. These are some honorable mentions, but, they're not strictly based on police. The selection below is some of the best police anime out and are ranked accordingly.
Here are the "Top 10 Police Anime" for you to enjoy!
10. Burn-Up Scramble

This anime is based on police officers, but with a more comedic and ecchi feel to it.
Taking place in Tokyo A.D. 2023, due to the change of internationalization and enlargement of trading in society, the dark part of changes as well. Criminals are becoming more violent, and organizations are increasing in size, because of this, the peace and security in the world is getting worse and worse.
With the government finally taking it seriously by introducing an innovated system, criminals are now being dealt with by an extralegal police force made up of a criminal team of warriors of female elites. Look out crime!
---
9. Himitsu: The Revelation

This anime is a bit more serious with some shoujo in it, and kind of reminds me of another anime that is listed in this selection.
A new method has been developed which allows the police to display the memories of a dead person. This method is used to solve several murder cases that were deemed impossible from the beginning, but with a cost.
Society begins to question the privacy of the dead as strangers mess around in their most sensitive and private memories. This also questions the effect it has on those who search through the memories of the dead, which can affect the psychological state of the viewer.
---
8. Tokko

This is another great anime series based on police. Tokko, follows Shindou as he just graduated from the police academy and assigned to the Special Mobile Investigation Force called, Tokki.
The day of his graduation is when he met a half-naked tattooed girl from his dreams wearing a police uniform name Rokujo.
Rokujo was in the same class as Shindou but in a different force called Special Public Safety Task Force, or Tokki. Shindou later joins the Tokki in order to avenge his parents' death and investigate the mysterious murders of residents from his hometown.
During his investigation, bottomless pits begin to appear all over Japan while horrifying creatures begin to emerge from them.
---
7. Patlabor

This anime has some comedy and Shounen that is collaborated well with police and is a very popular series in Japan.
Taking place in the future where advanced robotics lead to the creation of industrial size robots known as, Labors. These labors are used in a variety of ways from construction, fire-fighting, military, and many more useful purposes.
The one drawback to this is the machines are operated by humans, and humans can sometimes lead to crime. Because of such acts of crime created using these labors, the police fight fire with fire, and use their own advanced set of labors against them called, Patlabors.
This begins the story of a Second Special Vehicles Division filled with a motley crew of policemen as operators and women giving their all to fight against crime while trying to live a normal life.
---
6. Appleseed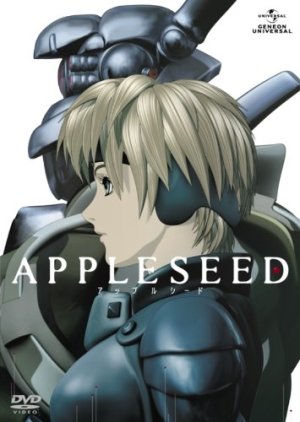 This anime is filled with action and strong use of the police force.
Taking place after World War 3, the General Management Control Office conducts an experiment on a constructed test city called Olympus. This city is inhabited by humans, cyborgs, and bioriods. Bioriods are genetically engineered beings created solely to serve mankind.
Running and operating all administrations in Olympus, the bioriods help make the city a utopia for society.
Although, some feel its more like a cage than a utopia. An olympus police officer is one of the people that feels this way, and works with a terrorist to conspire against and destroy Gaia, the super computer running Olympus.
Two police SWAT team members set out to stop the two and their act of terrorism by any means necessary.
---
5. Paranoia Agent (JPN : Mousou Dairinin)

This anime is somewhat loosely based on police, but still has a strong presence in it. Even though, this anime can be viewed more as a psychological crime story, the detectives in it conduct their investigation to the point of insanity, in a way.
It all started with an elementary student who was dubbed the "Shounen Bat" or " Lil Slugger" started going around attacking people with a bent, golden bat. Two detectives work tirelessly to investigate the incidents in order to stop the kid from conducting further more attacks.
Little did they know, the case turns out to be much more than they expected.
---
4. Your Under Arrest (JPN: Taiho Shityauzo)

Known as a cult classic of police anime, Your Under Arrest can be one of the best influenced anime about police.
The story starts with Natsumi Tsujimoto running late on her first day as a patrol officer for the Bokuto Police Department. She's a spunky moped rider who likes to take shortcuts, but instead, always finds herself chased down and cited by the mechanical genius and expert driver Miyuki Kobayakawa.
As she arrives at the precinct of the police force, she finds out her new partner is in fact the one that tickets her earlier, Kobayakawa.
This begins the struggle turned unbreakable friendship of the two that overcomes the most intense traffic accidents, reckless drivers, and even the strongest typhoons of crime in Tokyo.
---
3. On Your Mark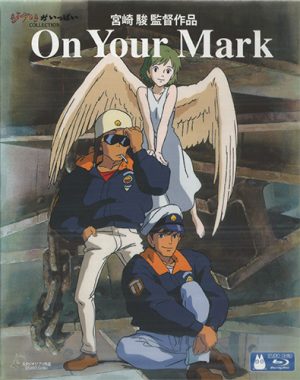 This is an anime that has some good use of police in it as far as defying the beliefs of what is to represent the police force and following your heart. If anyone is a Miyazaki fan like I am, you will find that this movie is a great interpretation of the police, but on a different level.
Which is why I selected it for this "Top 10". Showing that not all authority of the police force can be trusted, in a way, mankind can no longer survive on the ground because of radiation from the sun and nuclear plants that were abandoned.
After the police raid a religious cult's compound from a fierce gun fight, two police officers find a winged girl who was chained and barely alive. Government scientist appear in hazmat suits to take the girl away into another research facility, while the two officers realize that they caught her between transfer from one prison to another.
They then formulated a daring escape plan to free the mutant girl so she can live life like a normal human being.
---
2. Psycho-Pass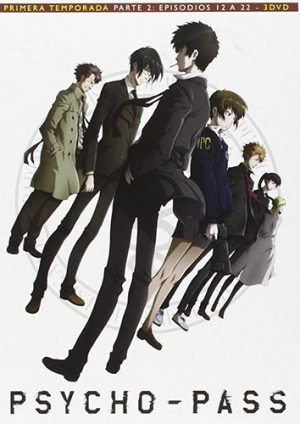 One of the most recent anime series to be conceived, and also, one of the most popular series to date. This police related anime is one of my favorite, it brings a realism to it that seems possible in real life situations. Himitsu: The Revelations reminds me of this series, and rightfully so.
The series takes place in the near future where it is possible to instantaneously measure the frequency and quantify an individuals state of mind and personality.
With the information being recorded and processed in a term called, Psycho-Pass, a persons state of mind can be judge based on the individuals state. This is based on measuring the criminal tendency of the individual, which is how judgement is conducted.
The story follows a team of policemen who are dedicated in maintaining order. The only thing is, it turns out to be more elaborate than expected.
---
1. Ghost in the Shell SAC

With this being one of the most police oriented series in anime, the GITS series is by far the best.
Taking place in the not so distant world, where mankind has advanced in ways to complete body transplant from flesh to machines.
However, criminals also make good use of this technology, which leads to new and very dangerous acts of crime. In response to such methods, the Japanese government has established a group of elites called, Section 9. Independently operated as a police unit to handle intense crimes, they deal with crimes that spread through the social spectrum.
This leads them to face such challenges like the "Laughing Man" and the "Individual Eleven".
---
That's it for this segment of "Top 10 Police Anime". I hope you feel this selection is good, and that it continues your search of great anime to watch based on a certain genre.
Is there an anime you think we missed? Let us know in the comments below!
---