Nowadays, being a seiyuu doesn't only mean that one has to be able to voice act. The work a seiyuu might do includes narrations, radio programs, talk shows, and, when it comes to additional works that come with the anime that they work in, singing, whether it's character songs or theme songs.
A lot of the well-known seiyuu nowadays have also debuted as singers—some of them has solo or group labels, some of them simply sing as characters in the anime they work in. There's the catch, though—when they sing in characters, they have to tailor the singing voice to the voice they use for the character, and of course, that doubles the difficulty levels. Who are the seiyuu who sing well both in and out of characters? Here's ten that we've chosen for you!
10. Suzuki Tatsuhisa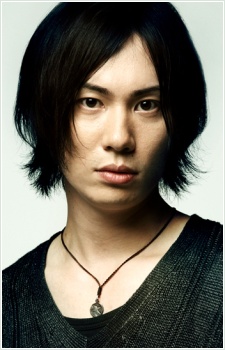 Also the vocalist of OLDCODEX, Suzuki Tatsuhisa has a low voice that fits the rock genre perfectly. His harsh growls when he raps is a decisive arrow to the heart. Don't get it wrong, though, when he sings in higher pitches, it's a beautiful tenor that bounces happily in your ears. One of the songs that showcased the contrast between his 'rocker' voice and 'pop' voice as well as his vocal technique is Bright Road, which he sings as Kurosaki Ranmaru from Uta no Prince-sama.
Fondly nicknamed 'Tatsun' by his fans, Tatsun's name is resounding a lot lately as he's been appearing as his recurring roles such as Free!'s Tachibana Makoto and Hiragi Shinya of Owari no Seraph. OLDCODEX also takes care of all Free!'s opening songs, as well as the movie High Speed!'s theme song, Aching Horns. Not to mention that this year, too, they had just finished another live in Nippon Budoukan titled "Veni Vidi", much to fans' euphoria.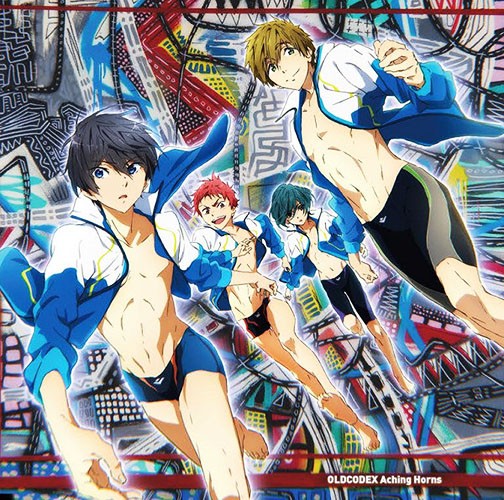 ---
9. Imai Asami

Probably best known as iDOLM@STER's Kisaragi Chihaya, Imai Asami has a unique lilt in her voice that one would recognize quite easily. A smooth mezzo-soprano that brings the best in ballads coupled with well-executed falsetto sets her differently from other female anisong singers. Her song as Kisaragi Chihaya, Yakusoku, might just drive you to tears.
A personal favorite from Imai Asami that showcase the power of her voice is Hana no Saku Basho, which is the opening song for Corpse Party. Ever since her debut in 2009, she's released six albums and no less than 16 singles under her name—the newest album, Words of GRACE will be out on February 24th this year, including songs from Corpse Party and Plastic Memories anime. What a thing to look forward to!
---
8. Ono Daisuke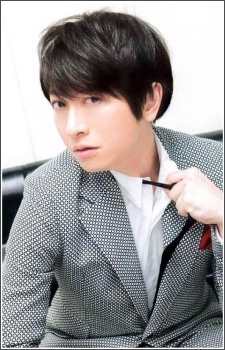 Another singer from under Lantis belt, Ono Daisuke, with a smooth deep voice that will absolutely kill the ladies in ballads. Nicknamed OnoD by his fans, his singing technique may be average, but his voice in incredibly good, naturally swaying his listeners, and he sounds good in most of the songs he's released, whether he's singing in characters or not. Check out Lunar Maria, which he sings as Hades in Kamigami no Asobi, and prepare for an eargasm.
OnoD is also the voice behind Kuroshitsuji's Sebastian Michaelis and Koizumi Itsuki from Suzumiya Haruhi no Yuutsu. A lot of his character songs turn out very good—a personal favorite would be Tales of Black Dog, which he sang as Yatogami Kuroh of [K]. Last January, he'd also had just finished his two-day live in Nippon Budoukan quite impressively, racking in praises from fellow seiyuu and fans.
---
7. Horie Yui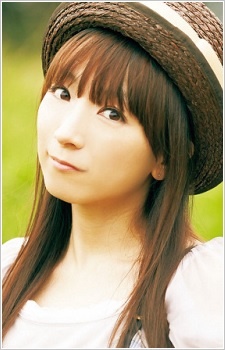 If you're watching the Miss Monochrome series, you would definitely know how excellent Horie Yui's singing is, and what an exceptional idol seiyuu she is. Depending on what kind song she sings, she could sound absolutely adorable or absolutely beautiful. Compare her songs for Miss Monochrome, for instance, with her newest single Asymmetry, which is also the opening for [K]: Return of Kings. Hocchan debuted as a singer in 1998, and has released more than nine albums and more than 23 singles, not counting the ones she did as part of other groups.
Older anime fans might have known Hocchan from roles such as Narusegawa Naru from Love Hina or Honda Tohru of Fruits Basket. Hocchan is also a member of the seiyuu unit Aice5 who reunited in July 2015. She has a very solid fan base as a result of her long experience in being an idol seiyuu—solo or group, character songs or original singles, Hocchan always manages to shine.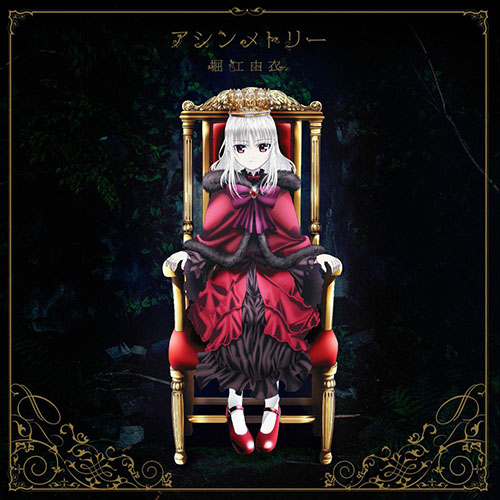 ---
6. Taniyama Kishow

Another one from Lantis, the vocalist of GRANRODEO who has absolutely amazing voice—when Kishow, nicknamed Kiiyan by his fans, sings, it's an impressive show of power, natural vibrato and solid pitch control. He literally makes everything, any kind of song, sounds amazing—be it a cutesy character song or a GRANRODEO hard rock song, he handles it all flawlessly. His discography as Shinomiya Natsuki from Uta no Prince-sama isn't something to look down upon either—check out his Sirius E no Chikai to drown in his beautiful, yet powerful ballad.
Other than UtaPri, Kiiyan was also involved in other musical anime such as La Corda d'Oro as Tsukimori Len, and Show by Rock!! as Crow. Fans of GRANRODEO should look forward to the new single planned to be released on April 2016, titled TRASH CANDY—in what way is Kiiyan going to impress everyone this time?
---
5. Nanjou Yoshino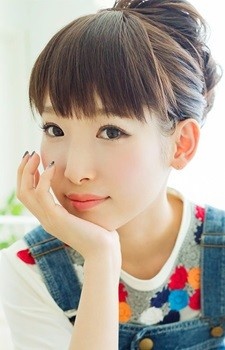 An adorable soprano with an impressive pitch control that gives their songs an ethereal quality to them—Nanjou Yoshino is also the vocalist of fripSide, the anisong duo who's done excellent work such as Only My Railgun for Toaru Majutsu no Railgun opening song and black bullet for the Black Bullet anime opening song. They've released five albums with Nanjou as the singer.
Another addition that would convince you of Nanjou's vocal prowess, is that she is also the one behind the voice of Ayase Eli of Love Live! School Idol Project—Arifureta Kanashimi no Hate showcased how Nanjou would sing in lower pitch, which, as expected, is as good as her works in fripSide. fripSide's newest single for the anime Schwarzesmarken's opening, white forces, has also started going on sale since February 10th.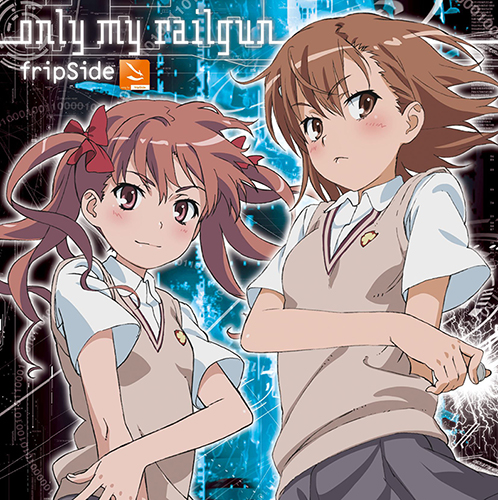 ---
4. Mizuki Nana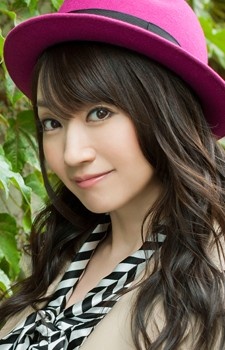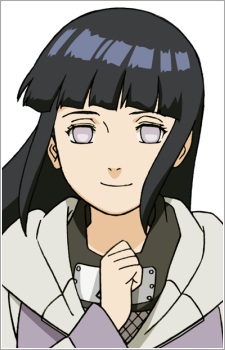 A dynamic voice range and a powerful vocal is Mizuki Nana's main weapon when it come to her prowess in singing. She might have only debuted in 1998, but she's been singing in various performances and shows even before that. Nana's career takes a slow burn going up, but it's worth it when you look where she is now—Ultimate Diamond, her seventh album, is the first seiyuu album takes the first place in Oricon weekly. She has released more than thirty singles, and has more than 100 appearances in other works.
Nana is the voice behind Hyuuga Hinata in Naruto and Kriemhild in Kakumeiki Valvrave, in which she also sings the opening song in a duet with T.M.Revolution, Preserved Roses. Nana is currently preparing for her big two-day live in Tokyo Dome, titled LIVE GALAXY. Don't forget to check out her song Eternal Blaze and Phantom Minds to enjoy how powerful her vocal could be!
---
3. Hayashibara Megumi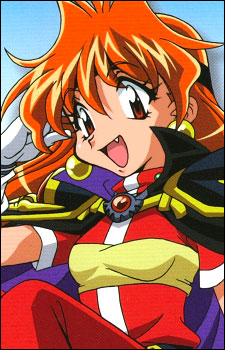 In the midst of the popular current seiyuu, take a second to look back at one of the veterans still going strong: Hayashibara Megumi. A cheerful, yet elegant soprano, and a perfect pitch control; older anime fans might remember her gorgeous cover of Fly Me to the Moon as Ayanami Rei from Neon Genesis Evangelion, or the opening of Slayers Next; Give A Reason. Ever since her debut in 1990, Hayashibara Megumi has released more than 40 singles and at least four Greatest Hits Compilation.
Is she still doing voice-acting works? You bet! She plays the main character Rune Balot of Mardock Scramble, still plays Haibara Ai in every installment Meitantei Conan and is Miyokichi in the new Shouwa Genroku Rakugo Shinjuu, as well as singing the opening song for it: Usurahi Shinjuu, which is also her newest single under Starchild. Fifteen years and still going strong both as a seiyuu and a singer, Hayashibara Megumi has proven herself to be one of the best idol seiyuu out there.
---
2. Miyano Mamoru

It's probably not a stretch to say that Miyano Mamoru is the current top male idol seiyuu—capable of making any song sound great, flawless falsetto, natural vibrato, amazing pitch control, plus he knows perfectly how to perform and please his audience. His silky tenor is very distinctive, and he has an impressive range of vocal techniques that enables him to sing pretty much any song he wants—ballads, R&B, pop—you name it, Mamo probably has it under his belts.
His discography of character songs is impressive as well—check out SECRET LOVER, the newest solo he sang as Ichinose Tokiya of Uta no Prince-sama, and compare it with, for instance, Break Our Balance which is the character song of Free!'s Matsuoka Rin. Mamo is also one of the seiyuu involved in Galaxy Standard group, who sing the ending theme of Prince of Stride Alternative, Be My Steady. Look forward to his two-day live in Nippon Budoukan by the end of this January!
---
1. Sakamoto Maaya

A dainty, beautiful soprano that's almost dream-like in your ears, crystal clear high-pitched falsetto, and an amazing range, that's Sakamoto Maaya's singing voice. Ever since her debut in 1996 with the opening song for Escaflowne, Yakusoku wa Iranai, Sakamoto Maaya has been the queen. She has collaborated with various musicians—notable ones including Kanno Yoko, Steve Conte, and Iwasato Yuuho. She's also released more than fifteen singles, five compilations, and more than six albums, in addition to being a prolific seiyuu. Not to mention that her English pronunciation is very good, too—check out her song afternoon repose, or her gorgeous duet with Steve Conte, The Garden of Everything; you would definitely fall in love.
Maaya has various notable roles as a seiyuu; she's the voice behind Fujioka Haruhi of Ouran Koukou Host-bu, Layla Malkal in Code Geass: Akito the Exiled, and also sings in Arslan Senki as Farangis. Her newest release is the Tamayura Theme Song Collection CD for Tamayura series. From her older songs like Gift to her new works such as the opening song for Fate/Grand Order game, Shikisai, Sakamoto Maaya always spoils your ears with flawlessly performed songs, which is why she deserves the first place in this list!
---
Performing songs as well as they voice the characters is a challenge even for the most talented seiyuu. Being an idol seiyuu, or a seiyuu who is also a singer, is no easy treat, but it does bring more popularity. The list of seiyuu who sings really well does not end here—it still continues, making up a long list, because voice is the seiyuu's weapons, and singing is another way they can cultivate it.
Let us know about your favorite idol seiyuu down in the comments!
---