It's Christmas! That means it's about time we take a look at some of the Christmas anime moments that touched us emotionally throughout history. From the 90's to the more recent, I went ahead and compiled a list of my top 5 most touching Christmas moments. From my childhood favorite, Pokémon, to the shows I have recently watched that I just wanted to share!
Caution, there may be a few spoilers ahead in the descriptions. If you haven't yet seen the series listed and don't want anything spoiled for you, skip past them!
5. Pokémon: Stantlers Little Helpers

This special from our beloved Pokémon just goes to show that friendship is indeed the route to take when saving something as important as Christmas!
While chasing some shooting starts in the night after everyone has gone ahead and went to sleep, they discover none other than Santa with a sick Stantler!
Santa tells them what the berry they need to heal the Stantler and Pikachu lights the way with the Christmas Star from atop a tree. Vulpix eventually points out that there are berries on the mountain, and off they go!
Pikachu is able to get the berries and Stantler is healed! Santa and the Stantler fly off as they wish the Pokémon a merry Christmas, and the crew returns to go to bed. They wake up the next morning to discover Santa left presents for everyone!
4. Clannad After Story: Graduation

If it's from Clannad, you already know there's feels involved; and the story from episode 13 entitled "Graduation," is no different. Tomoya wants to marry Nagisa, but Akio won't talk to him about it, that is to say not until he can get a decent hit in a baseball game.
Tomoya begins practicing, rain and shine until he thinks he'll be good enough to live up to the challenge, and lands a home run! He finally convinces Akio to talk to him, and gets his permission to let Nagisa be with him. Christmas time and graduation arrive, and thankfully even though her fever returned Nagisa is able to graduate.
Tomoya gathers everyone for the graduation ceremony, and Nagisa receives her diploma! Soon after, they get married while taking a walk on a hill with the cherry blossoms in full swing.
3. White Album:
The Vase Was Leaning Toward One Side, Yet You Didn`t Notice? Because There Was Not Even a Drop of Water Left.

The Christmas concert begins, with all the emotions and feelings put into it flying from the stage to the audience and even more so to certain members in attendance.
Touya shows up to Yuki's concert where her debut song is titles "White Album," bringing up all the memories the two shared together in the past. Invoking powerful emotions and bringing a tear to your eye (don't lie; it's a very touching moment!).
Immediately after her set finishes she rushes off the stage and asks for Touya to come meet her backstage. They talk for a little bit and she hands him a rather large gift, and he gives her some flowers. While they're leaving she whispers to him, "I love you." That was one of the most touching moments of the show, in my opinion.
2. Toradora: Christmas Eve Festival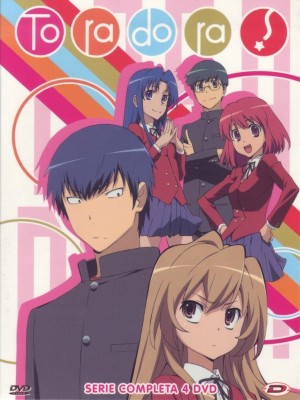 This episode was a completely different type of touching, as the whole climactic end to a three part story comes to a close your emotions getting pulled this way and that, all for it to show the value of friendship during times like the holidays.
Taiga loves Ryūji, but she wants to help him get together with Minori. So, Taiga performs her song for the Christmas festival the school is holding and immediately leaves when her set is done.
Ryūji chases after her and meets her at her apartment, only to discover she wants him to go back to the party and meet Minori. Taiga can't hold in her feelings anymore and starts crying (gutwrenching moment) and decides to chase after Ryūji. Minori sees this display and goes to meet Ryūji at the party, only to shoot him down.
For fans of the show, this is the most depressing part throughout, as the full culmination of feelings you see beginning from episode 1 to this point culminate in a slew of attacks to your emotions.
It hits home, and it hits home hard, pulling it to number 2 on my list of most touching Christmas moments (even though this isn't a happy one).
1. Love Hina: Silent Eve

If you've not read the article on this OVA; it's an in-depth guide to the full 44 minute special, in contrast; I'm just going to tell you why this ranks as my number one.
We've all loved, or will at one point in time or another. What this show and what the manga did for me throughout high school is give me a sense of what romance really means. It's not simple and it's not without its trials, Love Hina managed to take that fact and present it to me.
When the Silent Eve came out it came with the full anticipation and buildup of the entire season, when Naru finally confesses to Keitaro that she wants to be with him.
Again, it wasn't easy to get to that point, even in a one day timespan. It takes the meaning of Christmas, not the materialistic holiday we've made it, but the true spirit of friendships and lovers that it should be and plays it out right before your eyes in a magnificent display from friends and the ones they love.
Related Post: Enjoy Your Christmas With the Love Hina Crew!
---
This concludes my top list of Christmas moments in anime! If you have any opinions or even suggestions, feel free to leave them in the comments section down below! Happy Holidays and Merry Christmas guys and gals!
by Nathaniel Loomis
---