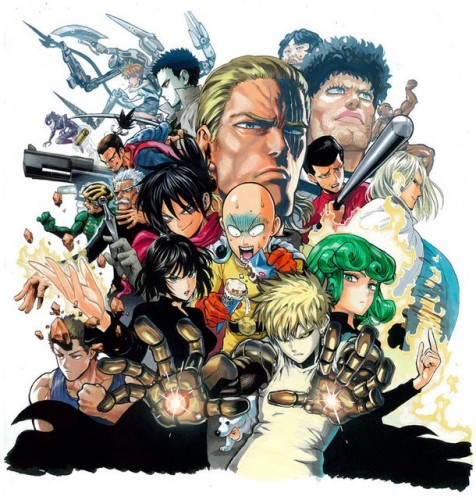 Action Anime Fall 2015 List
Concrete Revolutio: Choujin Gensou
The stage is set in 'another Japan' as a banquet of diverse superhumans unfolds...
In an imaginary 'age of gods' about 20 years after the war, Japan has grown and developed by leaps and bounds. What if all the superhumans ever written about in fictional stories existed at the same time? Superhumans who came into existence through different circumstances, and who are special in different ways—Titans from outer space, lifeforms from a mystical world, phantoms and goblins from ancient times, cyborgs created by scientists, relics that rose out of the ruins of ancient civilizations, and the list goes on. One segment of these superhumans makes no secret of their existence and has gained popularity in society. Others cloak their identities and fight in secrecy.
There are enemies of superhumans as well, organizations that operate in the shadows.
The Japanese government has taken many measures to secure peace and order.
One is the establishment of an organization under the Ministry of Health and Welfare — the Overpopulation Research Laboratory, a.k.a. the Superhuman Bureau.
Their mission is to identify and approach superhumans, then oversee and safeguard them. One member of the Superhuman Bureau, Jirou Hitoyoshi, is protagonist of this series.
(Source: Official website)
Aria the Scarlet Ammo Double A
A young girl idolizes the world-renowned S-ranked butei Kanzaki H. Aria and plans to follow in her footsteps; however, her test grades her out as only an E-rank! All is not lost, however, as Aria agrees to give her some pointers. Can Aria help this newcomer become a first-rate butei?
(Source: MyAnimeList)
Garo: Guren no tsuki
Second season of the anime Garo
K Return of Kings
In modern Japan, where history has strangely overlapped with reality. There, seven "Kings" with great superpowers existed. Along with their clansman to whom they shared their own power with, the kings each formed clans. Order bound by blue, red flames that cause chaos, irregularities that shine in white, and reforms branched off into green. The Kings, each with their own abilities, now...
With "jungle" once again jumping back into action, the fates of the various Kings are brought together.
(Source: MyAnimeList)
Noragami Aragoto
Second season of Noragami.
One Punch Man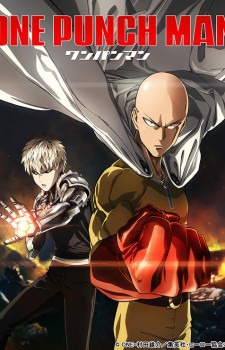 In this new action-comedy, everything about a young man named Saitama screams, AVERAGE, from his lifeless expression, to his bald head, to his unimpressive physique. However, this average-looking fellow doesn't have your average problem... He's actually a superhero that's looking for tough opponents! The problem is, every time he finds a promising candidate he beats the snot out of them in one punch. Can Saitama finally find an evil villain strong enough to challenge him? Follow Saitama through his hilarious romps as he searches for new bad guys to challenge!
(Source: VIZ Media)
Owari no Seraph 2nd Season
Sequel of Owari no Seraph.
World Trigger: Fugitives from Another World
Lupin III (2015)
Lupin's new season taking place in Italy and San Marino.
Monster Strike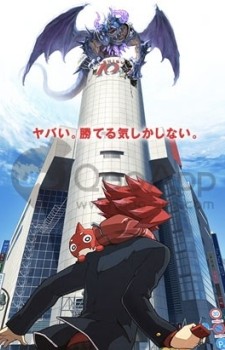 Anime adaptation of the game Monster Strike.
Cardfight!! Vanguard G: Gears Crisis-hen
Second season of Cardfight!! Vanguard G series.
Mecha Anime Fall 2015 List
Heavy Object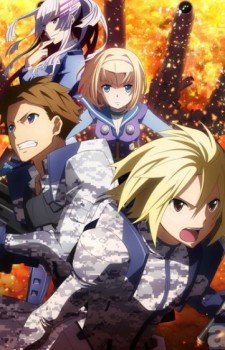 The science-fiction war action story revolves around Objects — the powerful, massive weapons that change the course of warfare — and Elite Object pilots. An odd Elite girl named Milinda meets Quenser, a student who aims to become a Object mechanic, with the soldier-in-training Heivia on a snowy battlefield.
(Source:ANN)
Mobile Suit Gundam: Iron-Blooded Orphans
300 years after the Calamity War's end.
The powers which ruled the Earth Sphere have been overthrown, giving way to new rulers of a new world, exhausted of battle. Meanwhile, far away on Mars, the sparks which threaten to ignite a new war have been struck...
Our protagonist Mikazuki Augus, a member of the private security firm Chryse Guard Security (CGS), takes on a mission as bodyguard of Kudelia Aina Bernstein, a young girl who agitates for Chryse's independence from Earth. However, when the elite Gjallarhorn unit, charged with suppressing revolutionaries, raids CGS, its higher-ups deliberately use Mikazuki and the other boys as a decoy to cover their own retreat. Orga Itsuka, leader of the boys' squad, takes this abandonment by the adults as motivation to launch a full-fledged coup d'état. With orders from Orga to hold back Gjallarhorn, Mikazuki sorties in Calamity War-era scrap that CGS had been using as a generator—the Gundam Barbatos...
(Source: Gundam.info)
Soukyuu no Fafner: Dead Aggressor - Exodus 2nd Season
Sequel of Soukyuu no Fafner: Dead Aggressor - Exodus
Fantasy Anime Fall 2015 List
Comet Lucifer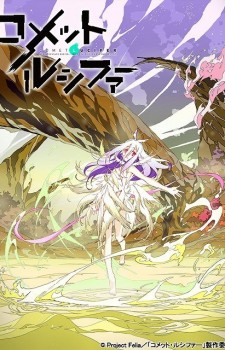 Gift, a world covered in glittering blue crystals called gifdium. Sougo Amagi is a boy who lives in the town of Garden Indigo, which has prospered from the mining of these crystals. Sougo, whose hobby is collecting rare crystals, one day becomes involved in a dispute between classmates Kaon, Roman, and Otto. He wanders deep into the ruins of a mine and discovers an underground lake. There, Sougo meets a mysterious girl with blue hair and red eyes. Who is this girl, and what will their meeting bring? The door to an adventure opens with their newly formed bond.
(Source: MyAnimeList)
The Asterisk War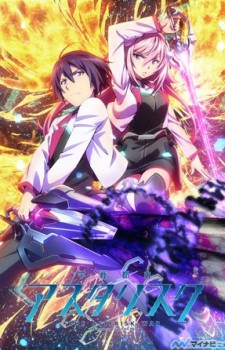 The Academy City on the water, Rikka (otherwise known as Asterisk), is the world's largest stage for the integrated battle entertainment, 'Star Wars Festival'. The young boys and girls of the 'Starpulse Generation' belonging to the six academies made their wishes with Shining Armaments in their hands, vying for supremacy — Amagiri Ayato is one of them.
Ayato arrived at Rikka at the invitation of the Student Council President of the Seidoukan Academy, Claudia, and right after that he incurred the wrath of the 'Petalblaze Witch' Julis, and ended up having to duel her.
The greatest academy battle entertainment, begins here!
(Source: jCafe24)
Lance N' Masques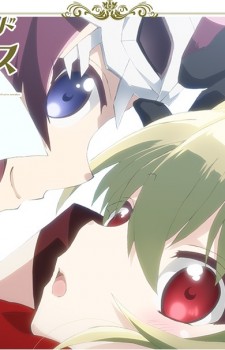 The battle action novel series revolves around Youtarou Hanafusa, a young man who is part of the last remaining order of knights in the 21st century, 'Knights of the World'. As he fights as the mysterious Knight Lancer, he must hide his identity behind a mask.
(Source: ANN)
A Tale of Worst One
The "school sword action" story revolves around Magic Knights, modern magic-users who fight with weapons converted from their souls. Ikki Kurogane goes to a school for these Magic Knights, but he is the "Failed Knight" or "Worst One" who is failing because he has no magical skills. However, one day, he is challenged to a duel by Stella, a foreign princess and the "Number One" student. In this duel, "the loser must be obedient for life."
(Source: ANN)
AntiMagic Academy 35th Test Platoon
The school action fantasy is set in a world where people with magic powers are close to being wiped out. Just as the balance of power and military might had once shifted from swords to sorcery, it shifts once again to guns. Takeru Kusanagi goes to "AntiMagic Academy," a training facility for Inquisitors of Herectics who crack down on the dwindling threat posed by magic users.
(Source: ANN)
Utawarerumono: Itsuwari no Kamen
When I woke up, I realized I was standing in the middle of a vast, snowy plain I knew nothing of. I didn't know how I got there. And to add to that, I couldn't remember anything, not even my name. I stood there, dumbfounded at my absurd situation. But then, as if to spite me further, a gigantic monster suddenly appeared, a insect-like creature that began to bear down on me. I tried desperately to run, but it cornered me into a hopeless situation. It was then that the girl appeared. Her name was Kuon. It was this beautiful girl, who bore an animal's ears and tail, that saved my life.
(Source: ANN)
Kaku-San-Sei Million Arthur
Anime adaptation of Square Enix's game Kaku-San-Sei Million Arthur.
Pokemon XY&Z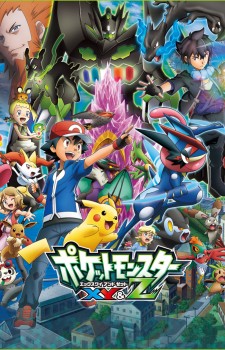 Comedy Anime Fall 2015 List
Magical Somera-chan
The story follows the everyday life of Somera Nonomoto who can use the strongest kenpo, Nonomoto Mahou-ken, which is inherited from her mother with her younger sister Kukuru.
(Source: Crunchyroll)
Hokuto no Ken: Ichigo Aji
The spinoff centers on a fun version of the Holy Emperor Souther as he tries to find ways to become friends with Kenshirou, demonstrates his party techniques, and sometimes plays with the Gosha Sei.
(Source: ANN)
Onsen Yousei Hakone-chan
After many years of dormant rest, a hot springs fairy awakens in modern-day Japan. However, while she slept, she took on the appearance of a young girl. She decides to cooperate with the locals whilst trying to regain her powers.
(Source: LiveChart)
Osomatsu-san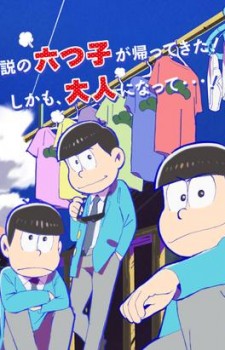 Shin Atashin'chi
Attack on Titan: Junior High
The school comedy story is set in a junior high school and centers on the original manga's characters such as Eren and Mikasa as they battle with Titans. The spin-off incorporates gags while using Shingeki no Kyojin's story and notable scenes as its basis.
(Source: MyAnimeList)
Teekyuu 6
Sixth season of Teekyuu series
Komori-san wa Kotowarenai!
The story revolves around middle school student Shuri Komori, who is too kind and is unable to say no when someone asks her for a favor. However, she has gained various amazing abilities as a result.
(Source: ANN)
Ecchi Anime Fall 2015 List
Syomin Sample
In a hidden school surrounded by mountains, young ladies of good families are taught everything a high class lady needs to know. They are also completely cut off from the outside world, keeping them sheltered and innocent. However, a problem has come up recently — more and more graduates are failing to cope with the modern world after graduation. To deal with this problem, they've decided to kidnap a male commoner student, and enroll him as a student. They hope that this will be a gentle way to introduce the girls to the outside world.
Kagurazaka Kimito is chosen for this dubious honor, mostly because he seems utterly average; however, the school leaders also seem to have concluded he's a homosexual with a muscle fetish. When Kimito hears that the alternative may be castration (to protect the girls' purity), he eagerly plays along with this misconception. Now he'll just have to survive the attention of many high class young ladies that are completely out of touch with the world!
(Source: MangaHelpers)
Valkyrie Drive: Mermaid
The "beautiful girl sexy battle action" anime is set on five artificial islands. Mamori is a "mermaid" transferred to one of those islands. When Mamori is attacked, a newly transferred girl named Mirei saves her. The enemy does not stop, however, and the two are soon cornered. Just when they think all hope is lost, Mirei kisses Mamori, and Mamori turns into a sword. Mirei then wields the sword and launches a counterattack against their enemies.
(Source: ANN)
The Testament of Sister New Devil: BURST
Second season of The Testament of Sister New Devil
Music Anime Fall 2015 List
Aikatsu! 4th season
High School Star Musical
The story involves a group of high school students at Ayana Academy, a school with music as its main focus. A trio of students are called Hanasakura-kai, designating the most talented from the music department. To get in, individuals must enter through a Star Frame class.
The series tells the story of Yuuta Hoshiya, Tooru Nayuki, Kaito Tsukikage, Shou Tengeiji, and Shuu Kuga as they aim for a position in the musical department after being spotted by Ootori, one of the Hanasakura-kai members.
(Source: MyAnimeList
Sports Anime Fall 2015 List
Haikyuu!! 2nd Season
Second season of Haikyuu!!
Drama/Mystery Anime Fall 2015 List
The File of Young Kindaichi Returns 2nd Season
Second season of The File of Young Kindaichi Returns
Subete ga F ni Naru: The Perfect Insider
The story of the original novel revolves around Souhei Saikawa, a member of the Saikawa Research Lab. On a vacation held for the lab, he meets Moe Nishinosono, the daughter of his mentor, who joins the group on their vacation despite not being a part of the lab. After meeting each other, the two end up finding a corpse. The two work together to solve the mysteries of what becomes a serial murder case.
Young Black Jack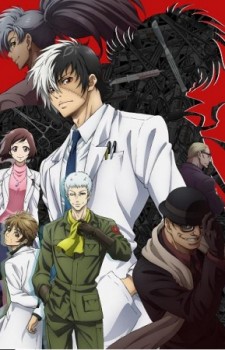 Based on the brilliant maverick doctor created by manga pioneer Osamu Tezuka. This prequel follows Black Jack when he was still a medical student in the 1960s.
(Source: ANN)
Kagewani
Mysterious monsters appeared on Earth and started to attack people.
Why did these monsters appear...? Sousuke Banba, a scientist, searches for the truth with the keyword "Kagewani". A new feeling of panic suspense animation begins.
Tantei Team KZ: Jiken Note
Aya Tachibana is a sixth-grader who frets and obsesses over friends, family, grades, and more. One day, she joins the "Tantei Team KZ" with four very idiosyncratic boys she met at cram school. There is the glib and attention-grabbing leader Kazuomi Wakatake, the mysterious "expert of personal relationships" Takakazu Kuroki, the smart and stoic math genius Kazunori Uesugi, and the sweet-hearted Kazuhiko Kozuka who is good at social matters and science. Aya finds her place among them as the "language expert." "Tantei Team KZ" gets involved in modern-day cases, and even if they bicker from time to time, they collaborate by pooling each of their talents and skills to solve these cases.
(Source: ANN)
Owarimonogatari
Monogatari series' final season
A Corpse is Buried Under Sakurako's Feet.
Shoutarou Tatewaki, a high schooler living in Asahikawa City, Hokkaido, meets Sakurako Kujou, a bone-loving ojou-san who has an ability to analyze specimen. Because of meeting her, he has to accompany her to various cases.
Kowabon
Slice of Life Anime Fall 2015 List
Is the Order a Rabbit??
Second season of Is the Order a Rabbit?
Lovely Muco! 3rd season
Third season of Lovely Muco depicting the happy daily life of Muco, a not-too-bright Akita dog and his owner, Komatsu-san.
Ame-iro Cocoa: Rainy Color e Youkoso!
Second season of Ame-iro Cocoa (Rainy Cocoa)
Kamisama Minarai: Himitsu no Cocotama
"Cocotama" are tiny gods born from the thoughts and feelings of objects that people use with great care. The fact that Cocotama wear part of the egg they hatch out of as underwear, is proof that they are still apprentices. The Cocotama use a mysterious magic, and they train hard to be of use to humans and to become full gods. They live inside human houses and stealthily move around to help humans find things they have lost, although they make many mistakes.
(Source: ANN.)
Hacka Doll: The Animation
The original Hacka Doll app delivers a customized feed of news for each user. The user answers some simple questions when launching the app for the first time, and then the app will filter the news that caters to the user's personal interests — boys love (BL), cosplay, anime, manga, games, light novels, voice cast members, and more. With daily use, the app automatically analyzes and learns which news articles the user reads and recommends to further personalize the feed.
The anime personifies the app's customization engine as three Hacka Dolls — the personal entertainment AI and main navigator Hacka Doll #1, the anime expert Hacka Doll #2, and the knowledgeable otaku Hacka Doll #3.
Yuru Yuri San☆Hai!
Third season of Yuru Yuri.
Reverse Harem Anime Fall 2015 List
Dance with Devils
Ritsuka Tachibana is a female second-year high school student who attends Shiko Academy in Shiko Town. She enjoyed her school life while living with her mother Maria, but one day, that balance fell into ruin when she discovers several of her attractive, male classmate are demons.
(Source: ANN)
Diabolik Lovers More,Blood
Second season of Diabolik Lovers series.