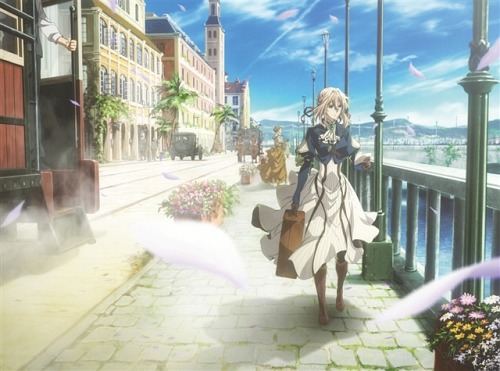 What You Need to Know:
Following the conclusion of the final episode of winter anime Violet Evergarden, viewers were treated to a surprise announcement that a sequel is in the works!
The official twitter also confirmed by tweeting out that the series will be getting not only a new anime in some form, but it will also be completely original! They then went on to tease fans saying to wait for a futher announcement.
Looking at Kyoto Animation, they tend to favor movies over OVAs unless the show sells exceptionally well like with Hibike Euphonium, however, Violet Evergarden was a buzz anime months before it aired, so we could be looking at a second season. Would you watch another season or a movie? Let us know below!
---
Hmmmmm a movie would be good, but could they make a whole second season?
I think if we could get a second season, I would be happy, but I would also be content with just a movie. I really wanna know what they are gunna make!
---