También puedes leer este artículo en:Español
If you're thinking this list looks familiar, you would be half-right. Slice-of-life anime being such a popular genre, is one of the first things that comes to mind when thinking of top 10s, which is why we've gone ahead and taken the opportunity to do a second one. We've rewritten it, better than it was before. Better, stronger, fast- okay no, but we have updated it with some of the best and latest slice-of-life shows!
This isn't just a top 10 slice of life anime list, but a look at some classics you need to watch, and some more recent releases you can't miss. So read on below fellow slice-of-life lovers, for a look at the hilarious and heart-warming gems of the genre.
10. Denki-gai no Honya-san

Episodes: 12
Aired: October 2014 - December 2014
You need no longer wonder what it's like to work at one of Akihabara's many anime stores, because Denki-gai no Honya-san here to help give you some insight. Follow the employees of the Umanohone book store as they work midnight releases, try to reach manga competition deadlines, and recommend customers excellent hentai.
One of the most stand out things about Denki-gai no Honya-san is it's round, bouncy art style, which really reflects the silly attitude that the series takes. This pairs well with the super otaku setting, leading to an over all not-very-serious but very amusing series. Although it's not peppered with in-jokes or references, the setting and characters are definitely something any anime fan can relate to. Despite having no romance in the series, there are a few pairs worth shipping as well, which gives the plot a little bit more substance to keep things interesting. Denki-gai no Honya-san is great if you're into whacky characters, and want a show that leaves the often used school setting behind.
---
9. Tanaka-kun wa Itsumo Kedaruge (Tanaka-kun is Always Listless)

Episodes: 12
Aired: April 2016 - June 2016
Tanaka-kun wa Itsumo Kedaruge is pretty much exactly what it says in the title: a story about a very listless high school boy. Thanks to his good friend Ohta acting as a human taxi, Tanaka is able to spend much of his school life sleeping, and finding ways to be the very best at doing the very least. His sleep filled days have also somehow managed to acquire him an unusual following of weird and wonderful friends, who like Tanaka himself, spend their days dealing with regular old high school problems.
Tanaka-kun wa Itsumo Kedaruge is a dangerously laid back show, the kind of thing you watch before bed to chill out. A majority of the humour is not ridiculous puns or in your face noise, but revolves around the excellent character interactions, which always have a nice, natural feel. Even the simple art style suits the character of the show, and certainly has a way of making Tanaka look like the most tired anime protagonist that has ever existed. A great show to watch when you're tired or stressed out, Tanaka-kun wa Itsumo Kedaruge will make you feel as relaxed as Tanaka himself.
---
8. Himouto! Umaru-chan

Episodes: 12
Aired: July 2015 - September 2015
Umaru Doma is the perfect high school princess, adored by all and second to none. At least until she gets home. Then she becomes the lazy, whiney, good-for-nothing otaku that she really is, bugging her brother for every little thing. But keeping up two personalities is surprisingly hard, especially when your best friend lives just downstairs. Watch as Umaru attempts to live her otaku life, without being thwarted by her friends or her big brother.
The show's concept and characters are both pretty crazy here. Not only is Umaru herself a riot, spending most of her time in an adorable chibi form, but her friends also manage to be whacky in some regard: be it obsessive rivalry, or a strange shy, but yandere personality. Himouto! Umaru-chan is definitely one for those who like silly and whacky humour, and of course cute girls. One thing the show does exceptionally well is balance Umaru's character somewhere between "isn't she adorable, I want one as a pet", and "chibis are pretty small, I wonder how far I can kick her". It actually does wonders for keeping her and her brother's relationship interesting, and makes her daily switch to high school princess even more bizarre. Himouto! Umaru-chan is one we'd recommend to those who want something both ridiculous and cute to watch.
---
7. Lucky☆Star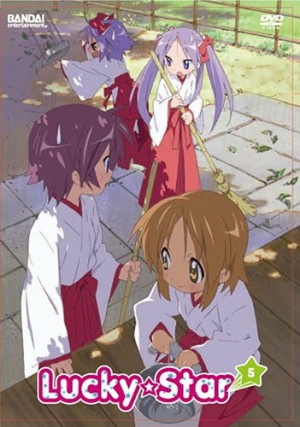 Episodes: 24
Aired: April 2007 - September 2007
Lucky Star follows the lives of regular high school girls Konata, Kagami, Tsukasa, and Miyuki. As you can imagine though there's a bit more to it than that, with Konata's otaku lifestyle, Miyuki's ditzy antics, and Kagami and Tsukasa being the twins who could be no more different from one another. Along with a host of other barmy characters, look forward to hellish trips to Comiket, exam cramming, and surprisingly well choreographed cheerleading.
Famous for it's popularity amongst otaku, Lucky Star is filled with gags and references that that any dedicated anime fan should love, as well as of course your standard slice-of-life silly conversations and events. There's a charming simplicity to the art, with bright colours and moe character designs that make the show easy and pleasant to watch, as well as enjoyable if you're after cute girls. A majority of Lucky Stars comedy and character interactions work so well because of how relatable the characters and situations manage to be, which is impressive considering the style and setting of the show. Lucky Star is one of those anime classics that even those who aren't fans of slice-of-life shows can enjoy.
---
6. Flying Witch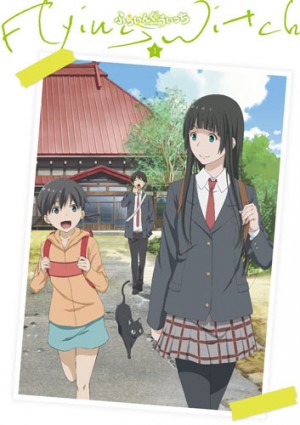 Episodes: 12
Aired: April 2016 - June 2016
At the age of 15, Makoto Kowata is now considered an adult in the witching world, and so is expected to become more independant. But still wanting to finish high school, she has left her home in the city of Yokohama behind, and moved to live with relatives in the countryside of Aomori, to get the best of both worlds. Now settled in, she begins her new life, training to be a full fledged witch, with her family and supernatural friends.
Flying Witch's main draw is how it takes supernatural scenarios and unusual characters, and manages to make them seem so normal, with most occurrences not even phasing the human members of the cast. The show gives you no real chance, nor reason, to question why everyone is so chill with the Harbringer of Spring dropping by to say hi, you just kind of go with it. And that's the key to the show's success, that everything just flows so nicely from story to story, without you ever worrying what's going to happen or where it's going. Flying Witch is another one for the ultra-relaxing shows pile: would highly recommend watching with warm milk.
---
5. Non Non Biyori

Episodes: 12
Aired: October 2013 - December 2013
Another city dweller, now moved to the outback that is the Japanese countryside, Hotaru Ichijou is the new fifth grader at Asahigaoka Branch School, a school with a grand total of five students. With very little to do in the countryside village, Hotaru along with her new friends, Komari, Natsumi, and Renge, spend their days finding fun stuff to do and interesting places to go.
The odd combination of characters in Non Non Biyori is one of the highlights for us, with several kids of different ages, as well as some very lazy adults, getting along like one big happy family. It really gives the area that they live in a sense of community, and a great deal of warmth to the show, making it the kind of place where you really wish you could spend some time relaxing. The art is another one of the centrepieces of Non Non Biyori, and although the characters may look simple, the backgrounds offer some truly stunning scenes of the lush, green land that they live in. Non Non Biyori really leaves the city life behind and provides a slice-of-life experience which although very different, is still very enjoyable.
---
4. Usagi Drop

Episodes: 11
Aired: July 2011 - September 2011
After the unfortunate passing of his grandfather, 30 year old bachelor Daikichi Kawachi was surprised to find a young girl attending the old man's funeral. After discovering that the girl, Rin, is infact his grandfather's illegitimate daughter, and that no one else in the family is willing to take the poor girl in, he volunteers to look after the girl himself. Usagi Drop follows the two of them as Daikichi discovers what it takes to be a father.
Usagi Drop takes on a much deeper story than many other slice-of-life shows would: the trials and tribulations of a new family getting used to living with each other. But it does this whilst maintaining a feel good, slice-of-life atmosphere, rather than taking a more dramatic turn. The character development is truly satisfying to watch, with both of the main characters, the whole cast in fact, being both incredibly warm and believable. Usagi Drop is perfect for times when you want something warm to watch, that still has a lot of substance.
---
3. Natsume Yuujinchou

Episodes: 13
Aired: July 2008 - September 2008
Takashi Natsume has the rare gift of being able to see ayakashi, much like his deceased grandmother. Now in possession of the "Book of Friends", a book containing the names of ayakashi his grandmother brought under her control, he is often the target of their attacks. To put a stop to these disturbances, he has decided to return the names with the book to their respective owners, all the while assisted by his cat shaped "bodyguard" Madara.
This is probably the strangest show on the list, with the unusual ayakashi featuring in every episode. The encounters with them range from the very trivial, to being quite over the top and even dangerous. Not only does the series tell the fascinating tales of the desires and lives of youkai, but also explores the bonds between humans, and more day to day situations. With four seasons out and a fifth on the way, there are plenty of stories in the Natsume Yuujinchou series, and plenty of time for the characters to develop properly. Being one of the longer running slice-of-life series, Natsume Yuujinchou is a great choice if you want to spend some time getting to really know some new characters and a new world.
---
2. Danshi Koukousei no Nichijou (Daily Lives of High School Boys)

Episodes: 12
Aired: January 2012 - March 2012
Quite literally the daily lives of high school boys, Danshi Koukousei no Nichijou revolves around the lives of Hidenori, Tadakuni, and Yoshitake, who do totally normal high school boy stuff (it may or may not be totally normal high school boy stuff). There's little more to say than that really, so look forward to disappointed little sisters, boys in skirts, and nipple shaving.
Danshi Koukousei no Nichijou is one of the most laugh-out-loud funny series we've watched, with the guys out of control antics being a source of constant hilarity. A big part of this is thanks to the magnificent voice acting, perfect comic timing, and well written character interactions. The last point is very important, because this is clearly a very well written series, frequently parodying anime tropes and making fun of itself. If you want something that will make you laugh not matter what kind of day you've had, we'd highly recommend Danshi Koukousei no Nichijou.
---
1. Barakamon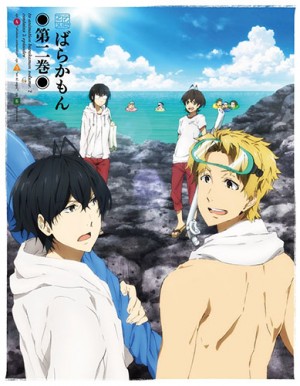 Episodes: 12
Aired: July 2014 - September 2014
The Goto Islands are the perfect place for an arrogant city boy to learn a bit of respect, and get some serious work done. So after young and skilled calligrapher Seishuu Handa flips out after getting criticised by a veteran of the art, it's the perfect place for his dad to send him. But whilst Handa is hoping to get spend his time improving his calligraphy and finding his own style, the quirky residences of the island have other plans. Well not really plans, they're just quirky by default.
One thing that's really different about Barakamon is the range of characters it has. From old men, to very energetic young kids, Handa has to deal with everyone in his new setting, and being a city-boy he does have some difficulty. It's hard to say exactly why Barakamon deserves spot number on on the list, because like many other slice-of-life shows here, it's got some great comedy, realistic, well written characters, and some solid, well paced storytelling. The thing with Barakamon is simply that it balances all these things superbly, to create the perfect slice-of-life viewing experience. You won't see much plot development, and you might not learn much about calligraphy, but Barakamon is one of the highest quality, recent slice-of-life shows around.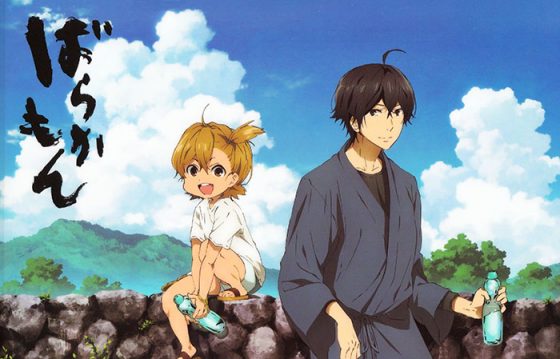 ---
Final Thoughts
There are a good deal of classic slice-of-life series about that didn't come up here: K-On!, Nichijou, and Sakamichi no Apollon to give just a few examples. But whilst they're all excellent shows, if every list just had the same series on it, some of the more recent anime would never get the exposure they deserve. Will the likes of Tanaka-kun wa Itsumo Kedaruge and Non Non Biyori stand the test of time? Who knows. But they're definitely worth giving a chance.
So what did you think of our updated list? How did you feel about the newer series, or the slightly older shows that made it. Maybe your number one isn't listed here? Regardless, why not let us know in the comments below.
---
---
Anime has made a name for itself around the world as an art form that crosses genres and touches on subjects that have never been breached by animation. Anime like Dragon Ball, which deals with superpowered yet relatable characters, have made anime the way it is - world renowned, unique, and incomparable.
However, not all anime is about superpowers and people who challenge fate to move and save the world. There are also some anime that deals with the little things in life - the little struggles and the little victories that the average man encounters on a day to day basis. These titles, though they focus on the simple realities of life, have become some of the finest examples of anime, creating a genre that is not usually found in western animation - the Slice of Life genre.
Here is a list of anime that have carved themselves in anime history without resorting to spectacles that are designed to take your breath away. Here are the Top Ten Slice of Life Anime!
10. Sakamichi no Apollon (Kids on the Slope)

Episodes: 12
Aired: April 2012 - June 2012
Adapted from an award-winning manga by Yuki Kodama, the story centers around Kaoru Nishimi, a young, introverted, talented classical pianist, who moves into a new place due to his father's profession. While in his new school, he meets Sentaro Kawabuchi, an extroverted, free spirit who loves jazz music. The two different young men eventually hit it off, going on a personal journey of self-discovery through friendship and music.
Directed by acclaimed director Shnichiro Watanabe, who directed modern anime classics like Samurai Champloo and Cowboy Bebop. The excellent direction of the show, as well as the excellent score set against the backdrop of the jazz Renaissance in Japan, the series perfectly captures the nostalgic, somewhat sunny feeling that one gets when reminiscing young adulthood. It is a time that is perfectly described by the anime - a time of when everything seems possible, if not just a bit out of reach.
---
9. K-On!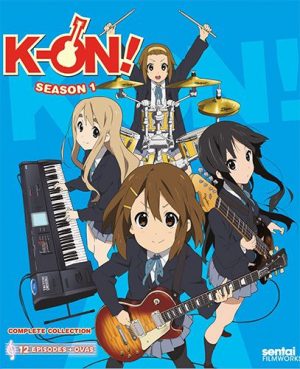 Episodes: 13
Aired: April 2009 - June 2009
K-On! is a fairly new anime that has charmed the world with its wholesome approach to the Slice of Life genre. Shunning the supernatural elements of titles like other High School anime like Angel Beats!, K-On! is another anime that utilizes music as a central theme to the story. Focusing on four young girls who end up joining the light music club (light music is usually translated to mainstream pop music) of Sakuragaoka Girl's High School in order to save the club. Despite being the only members of the club, they eventually bond and become the best of friends.
Though somewhat light in plot, K-On! is a fresh addition to Slice of Life anime, featuring a soundtrack that is both catchy and great. Humorous, somewhat less over the top than its counterparts in the genre, K-On! is one enjoyable ride from the first episode to the last.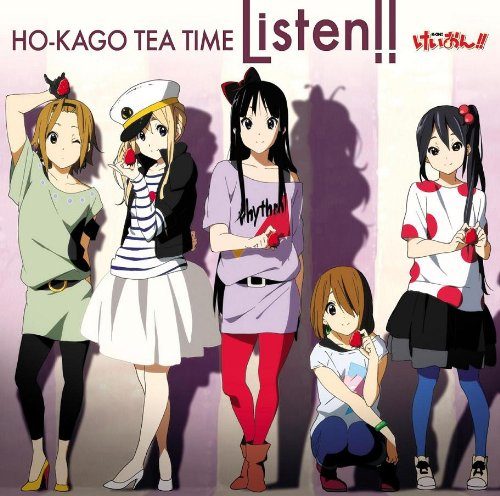 ---
8. Hanasaku Iroha ~ Blossoms for Tomorrow

Episodes: 26
Aired: April 2011 - September 2011
Hanasaku Iroha is an anime that deals with a relatively mature plot. Ohana Matsumae, a 16-year old girl, is left to care for her aging grandmother after her mother elopes with her boyfriend. Upon arriving at her grandmother's estate, she quickly finds out that she is not there just to care for her grandmother, she is there to save a Taisho hot spring inn as well. Couple that with the fact that her grandmother and most of the workers in the hot spring inn dislike her and she has a huge challenge ahead of her. Undeterred however, she decides to take things into her own hands, doing what she can to make her stay there fulfilling.
With smooth fluid, animation and backdrops that will not look out of place in a high budget production, Hanasaku Iroha is one anime that is very hard to stop watching. The characters are very well-rounded, and Ohana is just charming as a lead. This title is definitely worth a watch for anyone who loves the Slice of Life genre.
---
7. Kareshi Kanojo no Jijou ~ His and Her Circumstances

Episodes: 26
Aired: October 1998 - March 1999
From the studio that brought the masterpiece Neon Genesis Evangelion to the screen comes this complex, psychoanalytical, slice of life drama in the guise of a comedy anime. Based off of a manga by Masami Tsuda, Kare Kano centers on the life of Yukino Miyazawa, a seemingly perfect girl whose facade of being a model student is but a mask that hides who she truly is. When another popular, handsome student, Soichiro Arima, beats her in the academics she so desperately wants to dominate, she commits herself to bringing him down. However, a series of circumstances, some humorous, and some traumatic, happen to them, eventually making them realize that putting on a facade is unnecessary and that they can live as people who can honestly put their hearts out into the world.
With characters that are very real and relatable as well as a plot that is deeper that what it seems, Kare Kano is one entry in the Slice of Life genre unlike any other. What makes this series so great is the fact that the characters' psyche is so well-explored. Concepts from Freudian psychology and other concepts involving the student of the mind are touched on by the series.
---
6. Mimi Wo Sumaseba (Whisper of the Heart)

Episodes: 1
Aired: July 1995
Studio Ghibli is famous for creating imaginative stories that involve a good deal of fantasy and a great deal of style. Entries such as Spirited Away and the Howl's Moving Castle are but two of the masterpieces that the studio has come up with under the guidance of two prominent anime directors, Hayao Miyazaki and Isao Takahata. However, the studio did come out with a remarkable Slice of Life anime, directed by the protege of the two great directors, Yoshifumi Kondo, who was set to take the reins of Studio Ghibli from MIyazaki and Takahata had he not passed away due to an aneurysm at a fairly young age.
Centering on the coming-of-age story of a girl who is stuck between the twilight years of childhood and adolescence and the beautiful friendship she forms with a young man who has a passion for making instruments, Whisper of the Heart is one anime that has garnered universal acclaim, and for good reason too, for its story is simply beautiful.
---
5. Byousoku 5 Centimeter (Five Centimeters Per Second)

Episodes: 3
Aired: February 2007 - March 2007
From the humble studio of one of the rising starts in the creation and development of anime comes this understated, yet poignant title, Five Centimeters per Second. Dealing with the theme of love, distance, and the progression of life, the story focuses on Takaki Tono, who befriends a young girl, Akari Shinohara.However, circumstances beyond their control have forced them to be apart from each other.
The concept of the story is simple enough, but its subtle, execution is just beyond beautiful. What makes this anime even more amazing is the fact that it was created by just one person, Makoto Shinkai, heralded by many to be the next Miyazaki in the anime directing world. With backgrounds that are beyond detailed and a story that is sure to pull at your heartstrings, Five Centimeters per Second is one anime that is simply impossible to forget. Mark Schilling, reviewing the anime, states that Shinkai has even reached a point beyond Miyazaki with this title, for the anime "(pierces) the veil of the everyday to reveal a poignant, evanescent beauty most of us notice only in rare moments."
---
4. Maison Ikkoku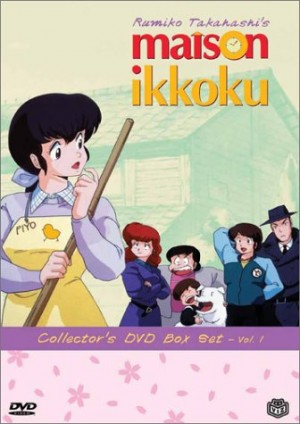 Episodes: 96
Aired: March 1986 - March 1988
Rumiko Takahashi has carved her name in anime with her world-famous titles Ranma 1/2 and the epic Inuyasha series. However, she has also created a sweet, funny, down-to-earth love story between Yusaku Godai, a 20-year old who is down on his luck while studying for college entrance exams, and the manager of his boarding house, the beautiful, 22-year old widow, Kyoko Otonshi.
With humor that only Rumiko Takahashi can pull off and charming story that is light and heartwarming, Maison Ikkoku is a humble title that definitely deserves to be checked out. Reviewers from prominent sites have given the series critical acclaim, stating that with a relatively simple plot, the story was able to focus more on the development of its characters, which drove the story forward and created a plot that is both beautiful and simple at the same time.
Allen Divers of Anime News Network, who gave the series a positive review, stated that "the beauty of Maison Ikkoku is the fact that the entire cast feels dynamic enough that each could be the center of an episode without pulling away from the main idea of the series." As an anime fan, I have to fully agree.
---
3. Azumanga Daioh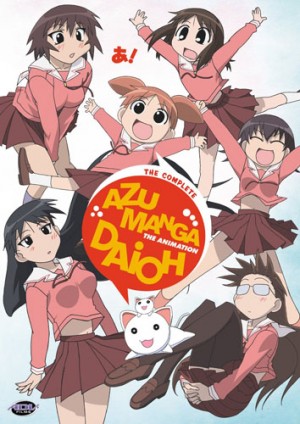 Episodes: 26
Aired: April 2002 - October 2002
Widely considered as the forerunner of the Slice of Life genre, Azumanga Daioh is an anime that is light on plot but heavy with humor and enjoyment. Centering on the day to day exploits of six girls in school as well as their young and equally quirky teacher, the story focuses on the banalities and absurdities of every day life. This simple formula was executed masterfully to the point that it has created a whole new subgenre on its own, the type of anime that involves Girls Doing Things Together.
In a lot of ways, Azumanga Daioh has managed to strike the prefect balance between its elements. In fact, a number of anime have already attempted to simulate and achieve what the series has accomplished, but none have gotten the formula as right as this so far. As time passes, this anime just continues to establish itself not simply as the forerunner of the Slice of Life genre, it has established itself as one of its finest examples as well. If you are interested in checking out Slice of Life anime, this should definitely be on the list.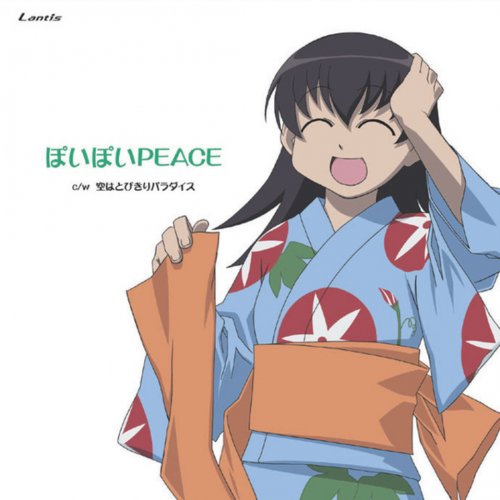 ---
2. Usagi Drop (Bunny Drop)

Episodes: 11
Aired: July 2011 - September 2011
Bunny Drop is one of those anime that presents a very realistic scenario that viewers simply cannot look away from. Centering on the story of Daikichi Kawachi, a single, 30-year old man who finds a surprise when he visits home after the death of his grandfather. As it turns out, his grandfather has a six-year old child, Rin Kaga, with another woman six years before his death. Unfortunately, the child is widely considered as a disgrace due to the fact that the child's mother has abandoned her. Taking pity on the unwanted child, Daikichi decides to raise her on his own, despite the fact that he has absolutely no idea how to be a parent.
With touching scenes and a moving story about the journey of a man and his adopted daughter. Despite the lack of experience in parenting on Daikichi's part, he nonetheless decides to change his ways and commit himself full time to be the father that Rin has never had. Truly a heartwarming series, Bunny Drop is not to be missed in the Slice of Life genre.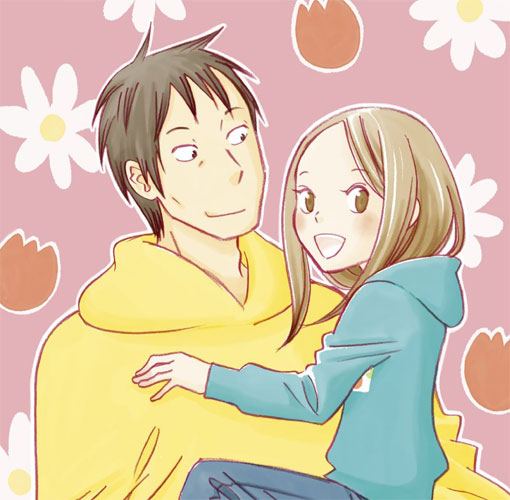 ---
1. Clannad: After Story

Episodes: 24
Aired: October 2008 - March 2009
Though the story itself has some elements of the fantasy genre, Clannad: After Story nonetheless stands as one of the finest examples of anime that shows its viewers a slice of life. Revolving around the story of Tomoya Okazaki, a delinquent whose life changed direction after meeting and falling in love with Nagisa Furukawa, the sweet, optimistic, albeit fragile girl with a passion for theater, Clannad: After Story is one anime that has not only moved its viewers, it is probably one of the few anime that was make the world shed its tears.
With an honest story that is not afraid to pull any punches in showing its viewers the realities and tragedies of life, Clannad: After Story is an anime that has almost become sublime, a modern anime classic that is surely going down in history as one of the finest examples of the Slice of Life genre. Universally acclaimed by critics and viewers alike, this is one anime that, regardless of the genre, deserves to be watched and pondered upon.
---
Slice of Life anime is arguably one the most understated and possibly underrated genre in the anime world. However, the genre also possibly contains anime's most subtle, honest titles. Even if anime is best known for titles that have taken the world by storm, Slice of Life anime is something that surely deserved to be fully appreciated, for all its humble glory.
---