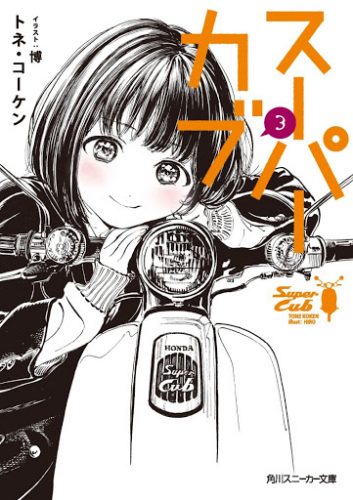 Watching anime can be a way to take care of yourself and get transported to another world.
The Spring 2021 anime season has blessed us with several chill and sweet series with female leads. We are looking forward to a post-pandemic world that is getting closer. In the meantime, let's forget our worries and catch our breath with these soothing anime!
1. Super Cub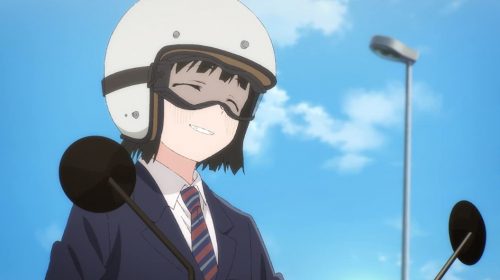 Without family or friends and an introverted disposition, Koguma spends school breaks alone, has a steady but boring daily routine, and her life looks dull and grey. Everything changes after acquiring a Honda Super Cub from a local second-hand motorcycle shop. She can now bond with people over a shared hobby, explore her area and get the sweet taste of independence.
Super Cub is one of the most chill experiences one could have watching anime. More than a slice of life or iyashikei, Super Cub is almost an ASMR session, where everyday sounds are pronounced, from morning commute to the hum of the motorbike. Koguma is adorable and her character development over the series is made visible through all the little details, how her world becomes more colorful as she roams on her Super Cub and getting all sorts of new experiences. It's also one of the most accurate depictions of being introverted, making friends one on one, solving problems on your own, and being your own best friend.
---
2. Yakunara Mug Cup mo (Let's Make a Mug Too)

Himeno moves with her dad to Tajimi, a city famous for its pottery. Her mom, who has passed away, was an excellent potter. Himeno joins the pottery club at school, hoping she can find a connection to her mom. This is how she discovers her own passion for working with clay and meets a group of talented and passionate girls. The four girls quickly become friends, set out to explore Tajimi, and become the best they can be in pottery.
This is for the crafters out there! Pottery is one of the most chill hobbies to have, not because it is easy to do (it actually needs very good movement coordination) but because it helps with focusing on one thing, which is a difficult task in our busy lives. The intense concentration of working with clay is a natural stress reliever! Don't miss out on the second half, too. It's a live-action component where the voice actresses visit highlights of Tajimi, make crafts, and taste local delicacies. Totally wholesome!
---
3. Seijo no Maryoku wa Bannou Desu (The Saint's Magic Power is Omnipotent)

Sei is a salary woman who gets transported to another world. There, she is told that there has been a mistake and she is not the saint the mages were trying to summon. Leaving her old life behind, Sei decides to embrace her new home and start working at a research institute, where she finds out she is a natural at potion-making. And this is just the start!
An isekai where the MC just wants to make potions, not be in the spotlight, and go on cute dates with her knight? Sign us up! This is for anyone who wished they could be a natural at their job with minimum effort and spend their days surrounded by bishounen. The Saint will cast a relaxation spell on you—watch it and see your HP level rise.
---
4. Slime Taoshite 300-nen, Shiranai Uchi ni Level Max ni Nattemashita(I've Been Killing Slimes for 300 Years and Maxed Out My Level)

Azusa's death is a cautionary tale against overwork. Thankfully, she gets a second chance, when she is reincarnated as an immortal being in a peaceful world. There, she gets to tend to her farm and live a wholesome routine. However, by killing just a few slimes every day for over 300 years, she is now OP and all sorts of creatures seek her out to fight her. But, Azusa just wants to be friends!
Resist overwork with this relaxing isekai full of cute heroines! Azusa is determined not to make the same mistakes again so she always takes it slow. Watching her take in Laika, her dragon girl apprentice, and the slime spirit children is the late evening relaxation session of your dreams.
---
Final Thoughts
And there you have them, the most relaxing anime with female leads of the Spring 2021 anime season. If you're riddled with stress, why don't you catch up with them? You will be rewarded with positive energy. Which one is your favorite? Do you prefer isekai, or anime focused on hobbies? Let us know in the comments below and thanks for reading!
---