We've always had the working genre with moe-looking characters working at an everyday job. Recently, the working genre has developed a subgenre with characters working in the otaku industry. Whether they're making an anime, manga, light novel or a video game, there's an anime out there for you. Even better is that this subgenre has been taken over by cute girls. How can you get bored watching someone make a video game when there's a cute girl on screen?
This otaku working genre perfectly balances slice of life and work. The characters aren't always in the workplace and will go out for drinks with their coworkers. Plus, we get to learn more about our beloved otaku culture. Comic Girls is the latest otaku working anime, with high school girls who are mangaka. It goes into detail on the different types of mangaka, and how they get inspiration. Not all of the following anime have moe girls, but the do have something to do with the otaku industry in one way or another.
Similar Anime to Comic Girls
1. New Game!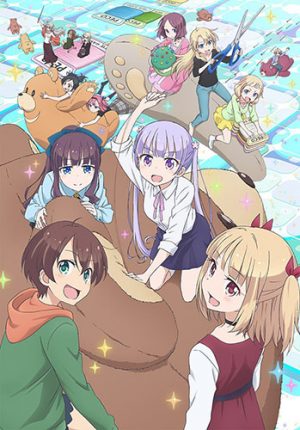 Episodes: 12
Aired: Jul 2016 to Aug 2016
Aoba just graduated high school, and is starting her new life as a character designer for her favorite video game company, Eagle Jump. Even better is that she gets to work alongside her role model Yagami Ko. Aoba's nervous at first, since she's the youngest employee, but after befriending her coworkers, Aoba begins to relax. It may seem like Aoba is living out her dream, but not quite. One day, Aoba wants to be the main character designer for a game, even if that means surpassing Yagami Ko.
New Game gives you a great insight at the process of making a video game. The series mostly focuses on character designing, but it also takes the time to show you programming, motion, and the debugging process.
Not every episode shows Aoba and the girls at work, however. Sometimes they go out for drinks, or go to a convention. During these episodes, you get to see what Aoba and the rest are like outside the office. For example; at work, Aboa is a nervous but determined employee, while at home, she's lazy and teases her friends. An added bonus is all the yuri vibes the ladies of Eagle Jump have with one another. All the shipping possibilities!
New Game! Trailer
---
2. Gi(a)rlish Number (Girlish Number)

Episodes: 12
Aired: Oct 2016 to Dec 2016
Chitose is a talented voice actress whose voice is a blessing to the world...at least that's what she thinks. Her manager, who's also her brother, struggles to land Chitose a main roll in an anime. On top of that, Chitose can't act at all. By some miracle, Chitose's brother was able to make a deal for her to be the leading lady in a fantasy harem anime. Chitose's ego gets even bigger, and begins to act like a celebrity. But for some reason, Chitose doesn't notice that she's starring in a poorly written series that's being animated by a lazy production company.
Girlish Number shows you the cold hard truth of the voice acting industry. Voice actresses can pull sneaky tricks to land a roll, and are sometimes rude to their coworkers and fans. If you're not a popular voice actress, you'll struggle to nail another roll when the series is over. Girlish Number also shows you how an anime can flop by the producer alone. The producer in this anime only cares about showcasing his pretty voiced actresses and not the quality of the series itself. Although Girlish Number is a bit too honest, we're glad to be given a realistic look at the voice acting industry.
Girlish Number Trailer
---
3. Shirobako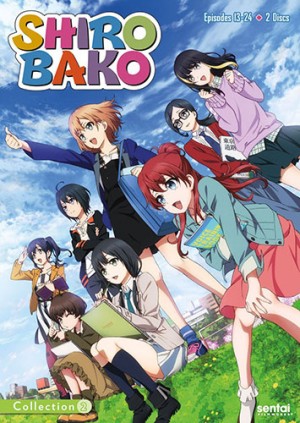 Episodes: 24
Aired: Oct 2014 to Mar 2015
Back in high school, Aoi, Ema, Midori, Shizuka and Misa made an anime in their animation club and promised to work together on a real anime after they graduate high school. Fast forward to the future and Aoi and Ema both land a job at the small anime studio, Musashino Animation. While the others are struggling to achieve their dream job, Aoi and Ema get a huge wake-up call. Ema, a key animator, begins to doubt her artistic talent, while Aoi is stressed over the delay of the director's storyboard. Is this what they really wanted?
Have you ever been curious about the behind-the-scenes of making an anime? Shirobako not only shows you the typical things that you'd expect, such as the voice acting, animation, and directing, but it also shows you the pre-production with the storyboard, the CGI staff, sound editing, getting help from animators from other studios, and delivering the episode to a variety of studios across the country. You get to see the difference between making an original anime vs. adapting a manga into an anime. Creating an anime is stressful, aggravating, and time-consuming; but like any job, if you work with the right people, you'll have a fun time.
Shirobako Trailer
---
Any Anime Like Comic Girls ?
4. Imouto sae Ireba Ii (A Sister's All You Need)

Episodes: 12
Aired: Oct 2017 to Dec 2017
Itsuki is a lousy light novel author with a creepy little sister fetish. He treats little sisters like goddesses, and always tries to shoehorn them into his weak story. While Itsuki procrastinates on his light novel till the final deadline, he hangs out with his fellow light novel author friends. They'll come to Itsuki's apartment and drink, play games or talk about their light novel progress. Itsuki's friends are way better authors than he is, and wonders if he'll ever be as good as them.
Making a light novel is harder than it looks. You have to find the perfect illustrator who will capture your vision, your editor has to approve of your next volume, and believe it or not, keeping your fans excited through twitter is an important part of staying relevant. Haruto, one of Itsuki's friends, is having his light novel adapted into an anime. Sounds like fun, but he has to go back and forth from working with the anime studio to working on his next volume. Not only that, but the anime studio won't cooperate with him, and make a ton of changes to the original story. Some elements are exaggerated, but it's nice to shake things up by giving us a glimpse of the light novel industry.
---
5. Sore ga Seiyuu! (Seiyu's Life!)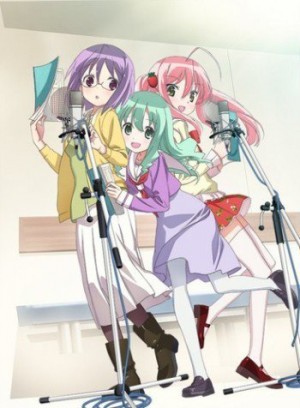 Episodes: 13
Aired: Jul 2015 to Sep 2015
Ichinose just started her voice acting career. Starting out small with background characters who have one line, Ichinose suddenly becomes a nervous wreck. Thankfully, she's not alone. With the encouragement of her newfound friends, Moesaki and Kohana, Ichinose may be closer to landing a big role.
Seiyu's Life is definitely the most moe anime on this list. Our main trio of seiyu are too adorable to click away from; Ichinose's nervous trait, for example, makes for some cute embarrassing faces! (We're talking full on blush mode). As for the voice acting, Seiyu's Life gives you a cliff notes version of the industry. A cute mascot will appear every so often to explain what the voice actors are doing. Think of Seiyu's Life as a Dos and Don'ts to voice acting.
Seiyu's Life Trailer
---
6. Bakuman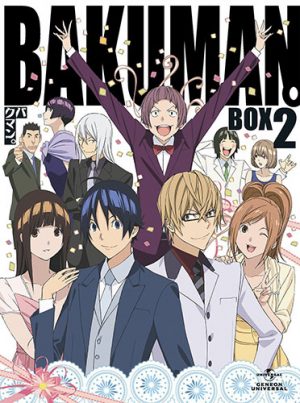 Episodes: 25
Aired: Oct 2010 to Apr 2011
Mashiro always wanted to be a mangaka ever since his uncle became a popular gag mangaka. Problem is, Mashiro can't write a good story. Takagi is the very definition of a perfect student but has taken a liking to Mashiro. Ever since Takagi saw Mashiro's drawings, he proposed that the two of them become mangaka, with Takagi writing the story and Mashiro illustrating it. Shortly after the pairing, Mashiro asks his crush to voice act in his anime if his manga ever gets greenlit for one, and she says yes. With the fate of his crush's goal in his hands, Mashiro and Takagi decide to aim for their manga to get serialized in Shounen Jump.
Friendship, romance, and three whole seasons of manga making. With all that content, you get a full understanding of how to start creating a manga, getting serialized, and finally getting an anime. There are many tools an illustrator needs to use, the author can experience writer's block, and Mashiro and Takagi don't always see eye to eye. When you're trying to reach your dream, relying on someone else isn't easy. But over time, Mashiro and Takagi realize that they can't live out their dreams without each other.
Bakuman Trailer
---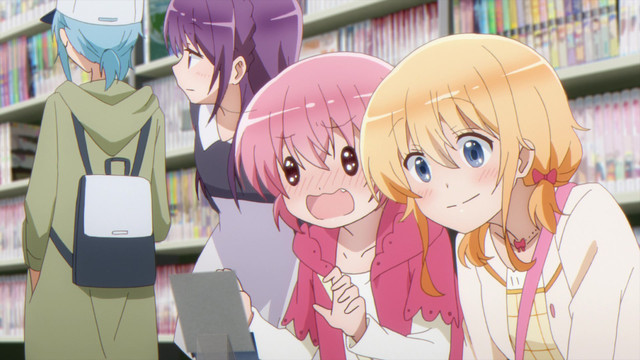 Final Thoughts
We love manga, anime, and light novels. Having an anime about the industry we adore keeps us intrigued till the end, but craving for more. It doesn't look like this genre is dying out, but for now, let us know your thoughts on the otaku working genre. Have you seen any of the anime we mentioned? Have any recommendations yourself? Leave a comment and we'll be sure to get back to you as soon as we can. Till next time!
---